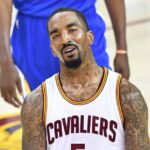 Athletes With Criminal Pasts That Are Playing Sports Right Now
echo get_the_meta(); ?>
It's great and noble to be a well-rounded individual, someone who can balance work, personal life, and hobbies. Lots of professional athletes, for example, spend their non-sports time on charity work, filming commercials, starring in movies, training, or hanging out with their families. Others wile away the hours with some less savory activities, like crime. Here are some professional athletes who have been convicted of crimes and are still competing on the field, on the court, or in the ring.
J.R. Smith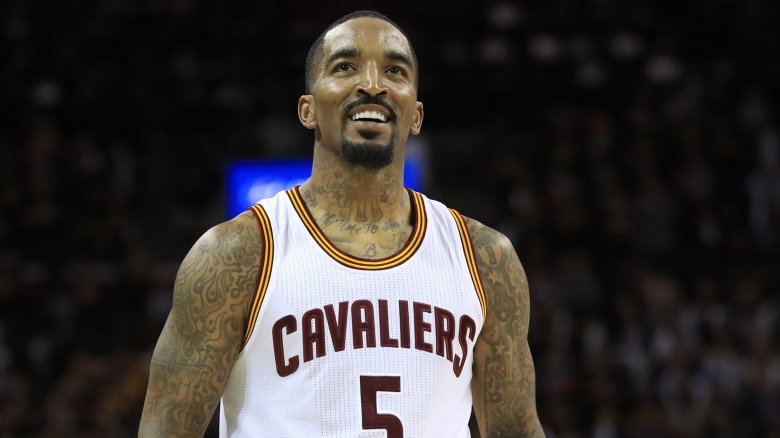 Getty Images
Journeyman shooting guard J.R. Smith has bounced around the NBA for more than a decade, doing stints in New Orleans, Denver, New York, and Cleveland. He's been named the NBA's Sixth Man of the Year and won an NBA championship with the Cavaliers, achievements that push the unseemly events of Smith's life farther into the past. For example, he was involved in a gruesome New Jersey car accident in 2007 that killed Andre Bell, his best friend. Smith was behind the wheel, and he pleaded guilty to a reckless driving charge. In 2009, Smith did about a month of hard time for the crime and also completed 500 hours of community service.
Zach Randolph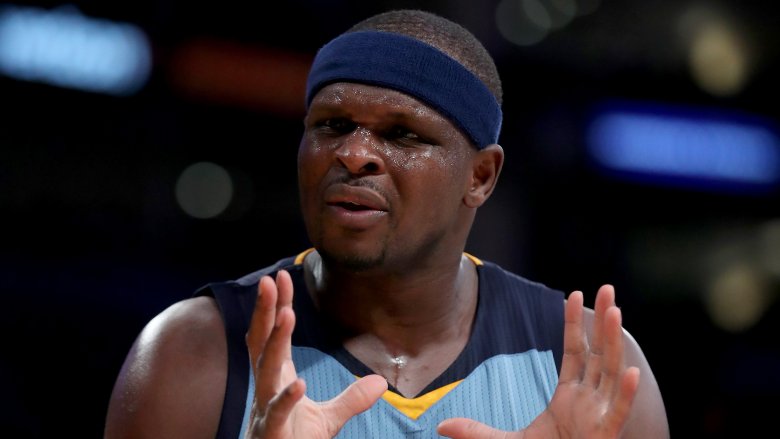 Getty Images
In August 2017, former NBA all-star Zach Randolph was arrested in Los Angeles and charged with possession of marijuana. Now, marijuana possession is actually legal in California — but only small amounts for "personal" use. Randolph reportedly had about 2 pounds of grass on him, which explains the charge of "intent to distribute." This is not the first time the NBA veteran has been arrested. In 2009, Randolph got nailed for driving under the influence, and in 2016 he was accused of strangling a woman at a hotel in Los Angeles.
Clay Buchholz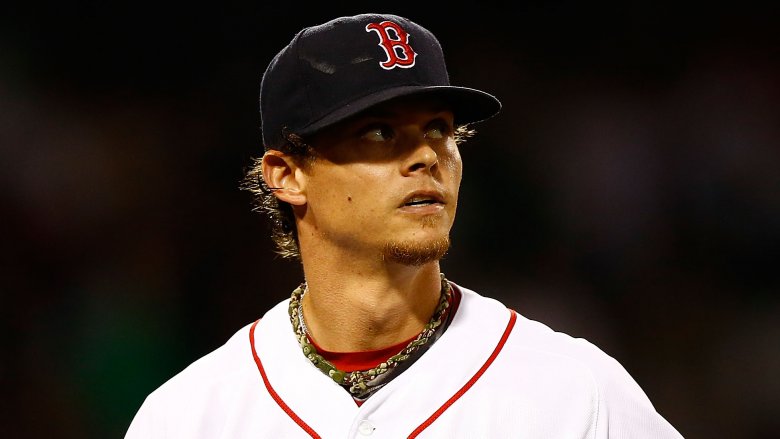 Getty Images
Buchholz is a decent pitcher who reached the majors with the Red Sox in 2007 and was traded to the Philadelphia Phillies before the 2017 season. He's put up some good numbers here and there, probably peaking in 2013 with a 12-1 season and a 1.74 ERA. If that was his high point, his low point was definitely back before he turned pro when, according to the Boston Globe, he broke into his old Texas high school, stole 29 laptops, and tried to sell them. Of course, now he can buy all the laptops he wants.
Mike Danton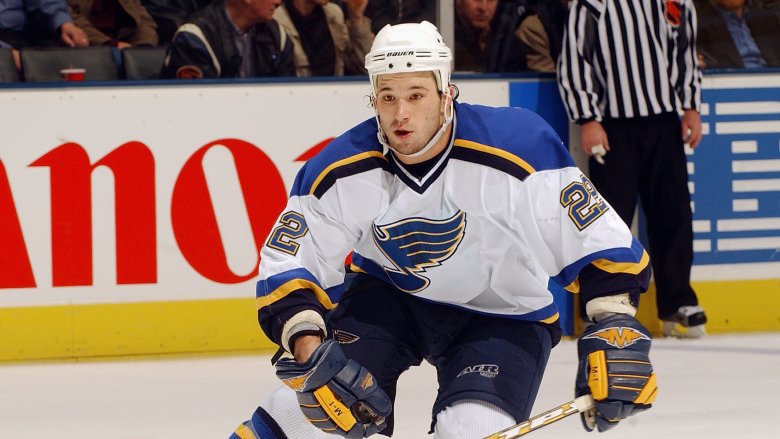 Getty Images
The agent-player relationship is a unique one that lends itself to frustration. An athlete may have legitimate concerns that their representative isn't out there trying to get them the best deal. That's when a conversation might come in handy — it's not a problem best solved with murder. (And once you try to kill somebody, they're probably not going to want to go to bat for you anymore.) In 2004, St. Louis Blues center Mike Danton was arrested for attempting to get his agent (and former coach) David Frost murdered. Danton argued that there'd been a misunderstanding — that he'd actually tried to arrange for the murder of his father. At any rate, Danton did more than five years in prison for the crime, and, to his credit, tried to earn a living as a hockey player as soon as he got out in 2009. He's played professionally in Sweden, Austria, Poland, and Romania, among other places. As of the 2016-17 season, he's in a Quebec-based minor hockey league.
Brittney Griner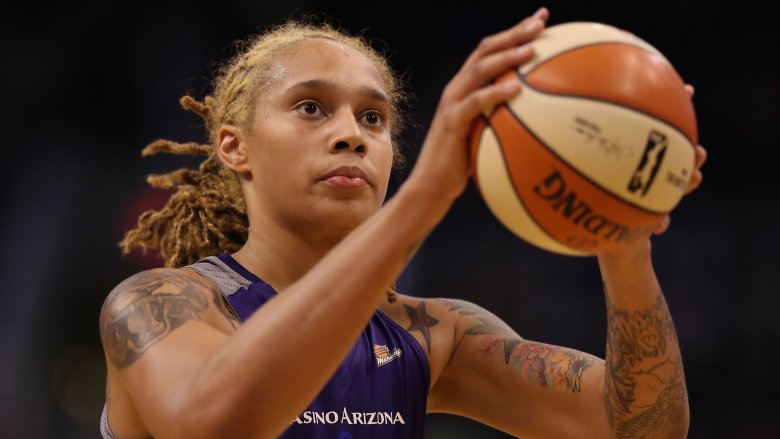 Getty Images
In August 2014, WNBA all-star Brittney Griner of the Phoenix Mercury announced her engagement to fellow all-star Glory Johnson of the Tulsa Shock. Unfortunately, in April 2015, both players were arrested after an ugly domestic dispute. After house guests were unable to break up the fight, they called police to the suburban Phoenix home. Both players were arrested. Griner later pleaded guilty to disorderly conduct with a guarantee that all charges would be dropped should she complete domestic violence counseling. (The charges against Johnson were dismissed after the prosecutor determined that Griner was the perpetrator of the abuse and that Johnson was the victim.) Griner and Johnson apparently sorted things out — they still got married, and Johnson soon announced she was pregnant. But just one day after the baby news, Griner filed to annul the marriage, claiming Johnson coerced her into marriage with "threatening statements."
Matt Bush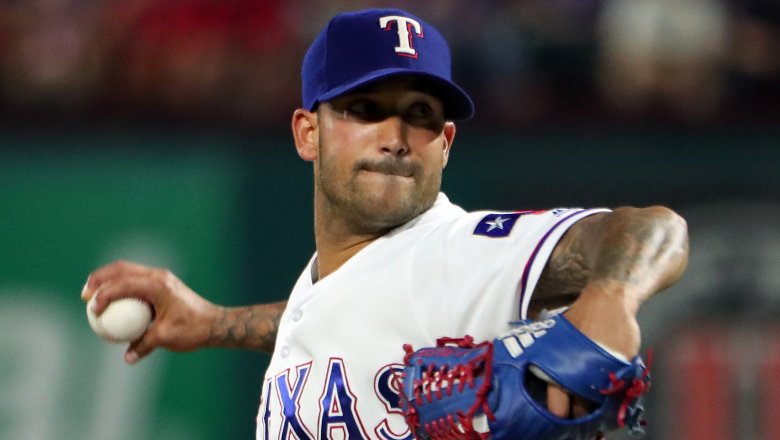 Getty Images
The San Diego Padres selected Bush with the No. 1 pick in the 2004 Major League Baseball draft, just before future MVP and Cy Young Award winner Justin Verlander. While Verlander has made headlines for his outstanding pitching (and relationship with supermodel Kate Upton), Bush has endured a rockier road to fame. He bounced around the farm systems of the Padres, Blue Jays, and Rays for the better part of a decade until 2012, when Florida Highway Patrol arrested him for a slew of DUI-related crimes. Police say Bush was intoxicated when he rear-ended a motorcyclist on a Charlotte Country highway and then fled the scene of the crime. This wasn't a little fender-bender, either; a witness told a local news station that "the tire on the SUV" Bush was driving "ran over the driver's head." The motorcyclist survived the accident, and Bush survived more than three years in the pokey. A few months after his release, Bush finally made his major-league pitching debut with the Texas Rangers in 2016.
Mike Leake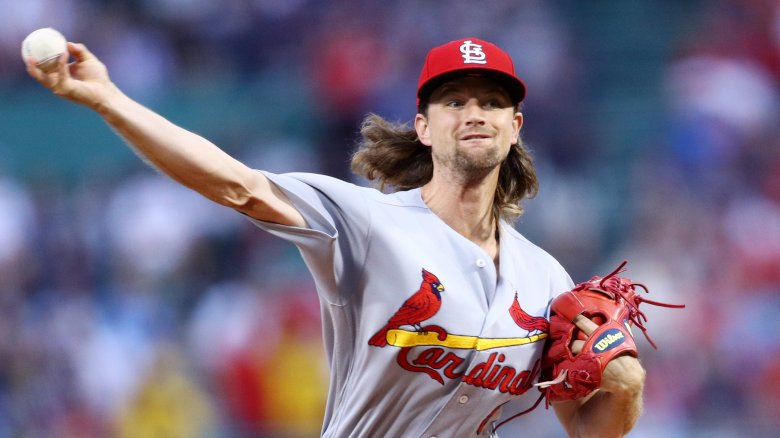 Getty Images
As part of the St. Louis Cardinals' pitching staff, Leake got off to a great start in 2017, at first throwing a spectacularly low 1.91 ERA. His ERA later ballooned to nearly 6, in part because opposing batters had very little trouble getting on base. Sure, that's embarrassing, but not as nearly as much as Leake's bizarre, 2011 brush with the law. In 2011, Leake was arrested at a Cincinnati Macy's department store for trying to leave with six T-shirts that amounted to about $60. The athlete could explain, though. He wasn't shoplifting; he was merely trying to exchange some shirts he'd bought a few weeks earlier that were the wrong size. So he set those down, took the shirts he wanted, and walked out. "I realize how boneheaded a move it was," Leake understated during a news conference after he was sentenced to 30 hours of community service.