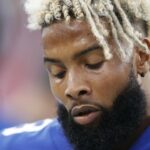 Athletes Who Got In Trouble Over Cell Phone Videos
echo get_the_meta(); ?>
Before social media dominated social interactions, sports stars felt untouchable. The closest most people came to interacting with famous athletes was shouting impotently at muscular pixels on a TV screen. In those days, no one knew Michael Jordan wore Hanes underwear until he wore a Hitler mustache in awkward advertisements. Nowadays, people know what Draymond Green looks like under his underwear because he accidentally Snapchatted it.
In this age of internet intrusion, any sports star can get caught with their pants down because the public Facebook-pokes and prods them constantly. No indiscretion goes un-dissected. No misjudgment goes unjudged. This places elite athletes in a precarious position. They're constantly in the crosshairs of character assassins, and technology has made it exceedingly easy for the sports world's big shots to shoot themselves in the feet.
Many self-inflicted shots come from cell phones. Even the most agile athletes trip up while using them, recording incendiary videos or images that blow up in their faces later. When those recordings go public, it can ignite firestorms of bad press. At that point athletes can only hope their reputations, aspirations, and hard-earned opportunities don't go up in smoke.
Swaggy P blocks his own shot at marriage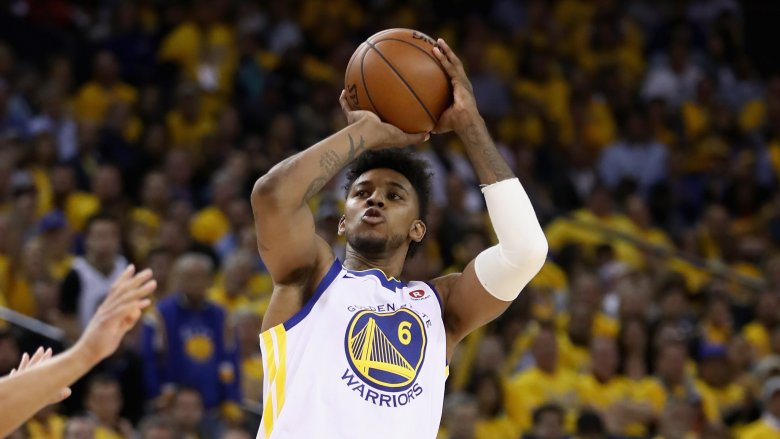 Getty Images
Golden State Warriors guard Nick Young sometimes outshines the limelight. The player known as "Swaggy P" showed up for the first game of the first round of the 2018 NBA playoffs wearing a silk robe and a boxers, per My San Antonio. In 2016, while playing for the Los Angeles Lakers, he hit a game-winning buzzer-beater after snagging a pass meant for a teammate. And in 2015 he told reporters that a dolphin attempted to drown him and steal his then-girlfriend Iggy Azalea. 
After managing not to lose Azalea to a devious porpoise, Young and the female rapper got engaged. But he soon engaged in wet treachery of his own. As the LA Times described, in 2016 Young admitted to cheating on Azalea while Lakers teammate D'Angelo Russell secretly filmed the confession on a cell phone. One of Russell's friends found the video and posted it on Snapchat. Then someone referred the post to celebrity gossip site Fameoulous.
Perhaps that "someone" was a vengeful dolphin. But Fameolous blamed an anonymous supporter of Nicki Minaj, the cheeky musician behind "Anaconda." Minaj disliked Iggy Azalea as much as Sir Mix-a-Lot likes big butts. So Minaj's supporter shared the relationship-ruining video. On the bright side, Swaggy P no longer had to worry about wedding planning, which he openly called "a nightmare." Brightest of all was Young's clothing, which got lit like a candle. Per Page Six, Azalea "burned it all." However, she did give Young the boot. 
Antonio Brown catches heat for a Facebook Live post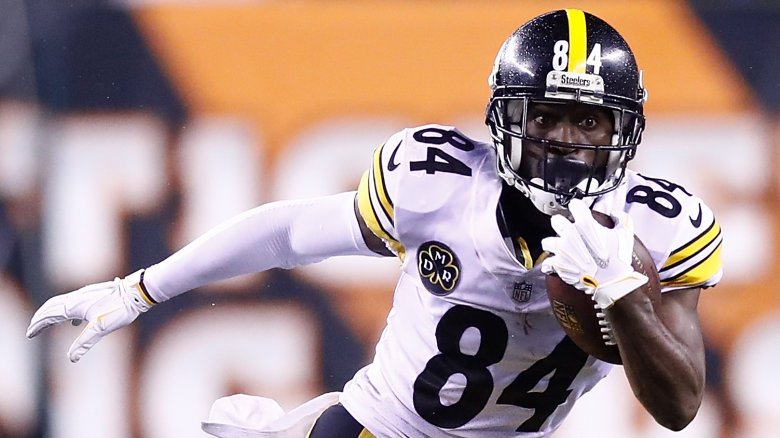 Getty Images
In October 2017, the Associated Press dubbed Pittsburgh Steeler Antonio Brown the finest wide receiver in the NFL. His stellar stats and stupendous dependability established the gridiron juggernaut as arguably "the best all-around player" in the league. But the crown of excellence is cumbersome. Especially on Brown's head, which sports a bulky helmet and hair that sometimes makes him look like a chocolate ratchet wrench. However, in January 2017, the wide receiver received widespread attention for doing a not-so-excellent thing that made him look like a real tool.
It happened after a playoff game against the Kansas City Chiefs. Brown helped his team achieve victory with six catches for 108 yards. But he really dropped the ball off the field. NBC Sports reported that the wide receiver surreptitiously streamed 13 minutes and 35 seconds of his team's postgame locker room meeting via Facebook Live. Head coach Mike Tomlin could be heard getting his players pumped for an upcoming showdown against the New England Patriots –- or as Tomlin called them, "those a**holes."
Brown had dug himself into a hole, and his coach ripped him a new one. In a press conference Tomlin called Brown's behavior "foolish" and "inconsiderate." His behavior was also costly. Per CBS Sports, the Steelers fined Brown $10,000, and the NFL considered assessing a second fine. Brown blamed his blunder on "genuine excitement." Perhaps that excitement stemmed from the six-figure Facebook marketing deal that reportedly prompted his actions.
Ian Kahaloa throws his team a cocaine curveball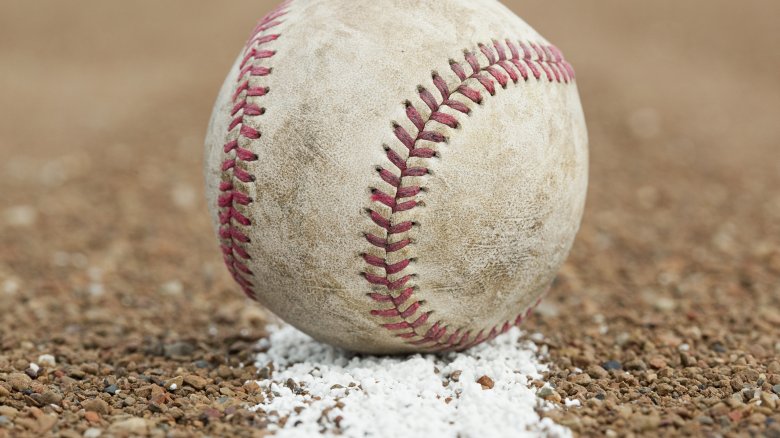 Shutterstock
Excelling at a sport requires being in the right shape for it. Even sumo wrestlers, whose right shape is round, train arduously all year and eat a nutrient-dense stew to pack on pounds. So in a sport like baseball –- where most athletes are more bat-shaped than ball-shaped –- teams care immensely about what players put into their bodies. Lamentably, this idea didn't resonate with MLB prospect Ian Kahaloa, whose concept of peak physical conditioning ostensibly involved making his nose resemble a snowcapped mountain.
In 2015 the Cincinnati Reds drafted Kahaloa out of high school. Unbeknownst to them, school wasn't the only "high" associated with the young pitcher. Per The Cincinnati Enquirer, highly questionable footage of Kahaloa turn up on Twitter in April 2017. Four videos seemingly showed the pitching prospect lining his nostrils with cocaine and getting giddy with ganja. Kahaloa's agent "could not confirm" that the 19-year-old repeatedly did dope in front of a cell phone camera. But the dopey dude on film donned a Reds shirt, which feels fitting, since Kahaloa's career died faster than a Star Trek redshirt.
A pair of drug tests (one of which was conducted before the videos emerged) proved the pitcher committed a narcotic no-no. The Reds suspended Kahaloa for 50 games, and according to The Cincinnati Enquirer, "released him almost immediately" after that period ended. Reds farm director Jeff Graupe explained that the team "just didn't see what we needed to see." Or maybe they saw too much. 
Laremy Tunsil gets penalized for an illegal bong hit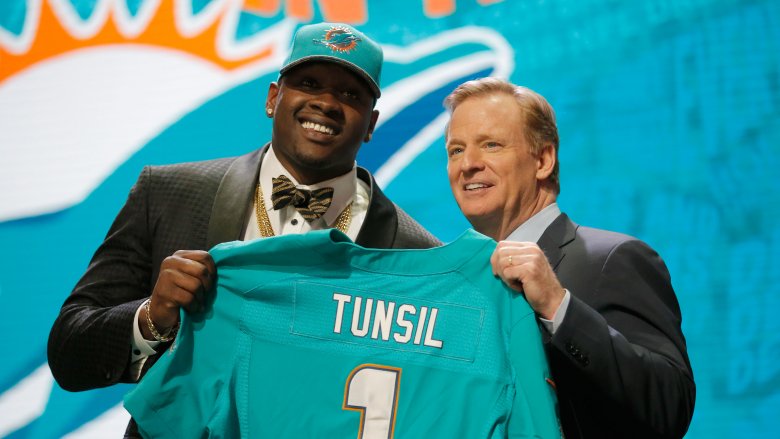 Getty Images
It doesn't take much for a promising athlete to shatter their own window of opportunity. Obviously, a sportsperson who powders their nose like a drug-addicted doughnut is toast. But getting baked on a single occasion can dramatically alter an athlete's career trajectory. That's even true when said baking goes down years before the athlete goes pro. Such was the plight of Miami Dolphins offensive tackle Laremy Tunsil.
Tunsil's tale is one of minutes and second-guessing. Three weeks before the 2016 NFL draft, the Ole Miss lineman was the hottest cake in the bakery. USA Today reported he "was the likely No. 1 overall pick." Sixteen minutes before the draft, he was likely to get selected third, according to Washington Post columnist Sally Jenkins. Fifteen minutes before the draft, something cataclysmic occurred. The ghost of chronic past paid his Twitter account a visit.
Apparently a hacker with access to Tunsil's cell phone posted a video of him taking a bong hit through a gas mask. The video was two years old, but it might as well have been live footage. Tunsil's stock dropped precipitously. Sally Jenkins estimated that he lost roughly $10 million in potential earnings after sliding 10 spots. Fortune figured he lost $13 million. Thankfully, Tunsil didn't drown in controversy. Unlike Swaggy P, he was saved by the Dolphins -– probably because he wasn't dating Iggy Azalea. Miami looked past his Hail Mary Jane pass and decided he was still a great catch.
Odell Beckham Jr. receives unwanted press coverage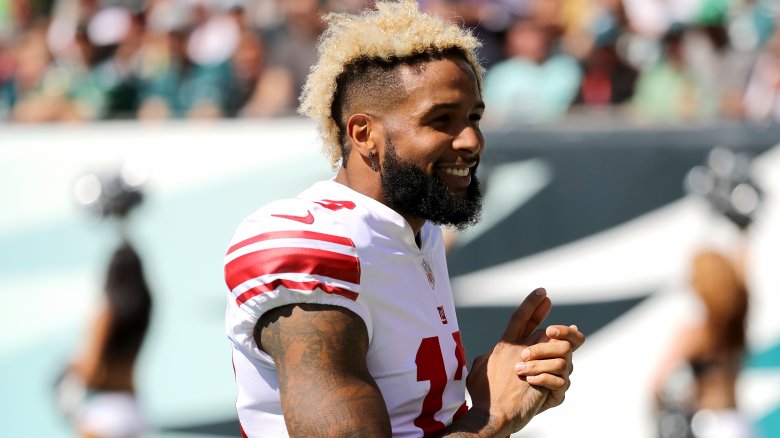 Getty Images
The word "spectacular" undersells just how talented Odell Beckham Jr. is. During his rookie year he "set an NFL record for most receptions and receiving yards in a player's first 12 games in the league," according to ESPN. And that was after being hamstringed by a hamstring injury. That same season he made what the NFL called "the greatest catch of 2014, and arguably of all time." Falling backward after getting fouled, Beckham managed to snatch a football out of the air with one hand using two fingers.
Beckham might bend the laws of physics, but he sometimes breaks rules of football. In 2015 he got suspended after multiple unsportsmanlike scrimmages with an opposing player, per the Giants' official website. In 2018 his image took another hit when someone leaked a compromising Snapchat video. As USA Today detailed, the three-second clip features Beckham in bed with a mystery woman, mystery substances that eerily resemble a blunt and cocaine, and a mysteriously un-devoured pizza.
Beckham downplayed the video as "old news." His comely companion in controversy soon revealed herself as French model Laura Cuenca. Cuenca, who recorded the encounter, told The New York Post that she and Beckham didn't do drugs but hinted that they did each other. Regardless, bad PR could dampen Beckham's chances of scoring a bigger payday when he tries to extend his contract with the Giants. Per Sports Illustrated, some critics say the team should punt him to the curb.
The Virginia Tech women's lacrosse team has a losing victory celebration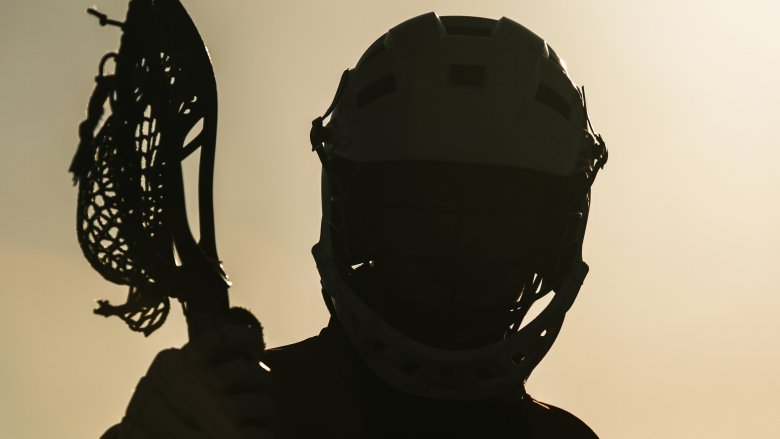 Shutterstock
In America people talk about race like it has a finish line. When Barack Obama became America's first bi-racial president, for example, many citizens saw the country as a "post-racial" utopia. But there's a thin line between making progress and ignoring problems. Unfortunately, it can be hard to know where that line lies until you've crossed it. The Virginia Tech women's lacrosse team learned that lesson the hard way.
As Inside Higher Ed detailed, in 2018 the team triumphed over Elon University. Obviously elated, the ladies boarded a bus and sang songs. Some of those ditties were innocuous Disney tunes. However, their selection included "Freaky Friday." Despite being inspired by a Disney movie, the tune contained distinctly un-Disney-like language. In it white rapper Lil Dicky switches bodies with black singer Chris Brown. Dicky quickly realizes that as a black person he can use the N-word without reprisal because its devoid of racist connotations. So he says it an absurd number of times via Brown. Ironically, Virginia Tech's mostly white female lacrosse players sang that portion of the song and inadvertently proved its point.
A Snapchat video of their performance wound up on Twitter, and people snapped. Coach John Sung stressed that "there was no malice involved" and told The Roanoke Times that his players "just thought they were singing along to a song." But critics chided the team for using "a racial slur." Perhaps in a post-racial society, the N-word people emphasized would have been "nuance."
Riley Cooper goes way out of bounds with his remarks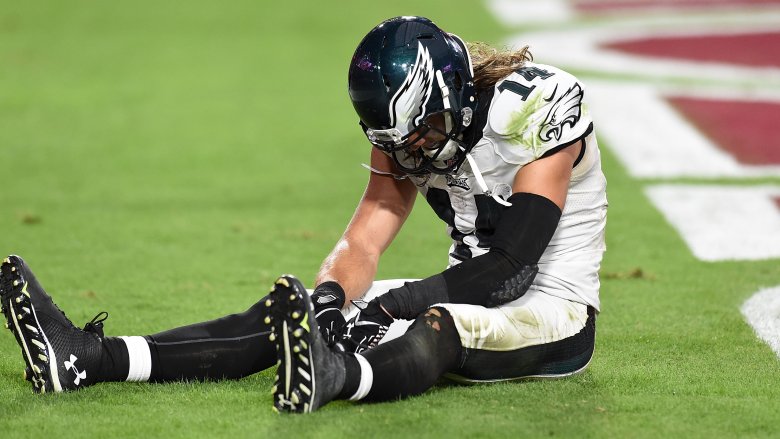 Getty Images
If the Virginia Tech lacrosse team crossed a racially charged line, then Riley Cooper raced past it, drew a second line, and charged past that one, too. Cooper retired from the NFL in 2017, according to CBS Sports, after getting released from the Philadelphia Eagles in 2015 and failing to impress at tryouts with the Tampa Bay Buccaneers. It was a far fall from the heights he achieved in 2013. That season the wide receiver soared with the Eagles, achieving the most impressive stats of his career. Too bad he also ruffled his teammates' feathers.
USA Today reported that Cooper struggled to recoup his reputation after cell phone footage showed him using the N-word. This wasn't a case of Lil Dicky-level ridiculousness. An anonymous tipster told Deadspin that Cooper threw a drunken tantrum after a black security guard wouldn't allow him backstage at a Kenny Chesney concert. Incensed and insensitive, Cooper informed a black security guard that he would "jump that fence and fight every ni**er here, bro." It wasn't a good look.
Cooper apologized and paid a fine, but not all of his teammates were fine with that. Fellow Eagle Cary Williams confronted Cooper during a tense practice. According to USA Today, Williams yanked Cooper's face mask and smacked him on the helmet while making references to Cooper's outburst. However, quarterback Michael Vick was more charitable. Given Vick's heinous history with dogs, he didn't want to be too rough on the wide receiver.
The Ragin' Cajuns fumble a political football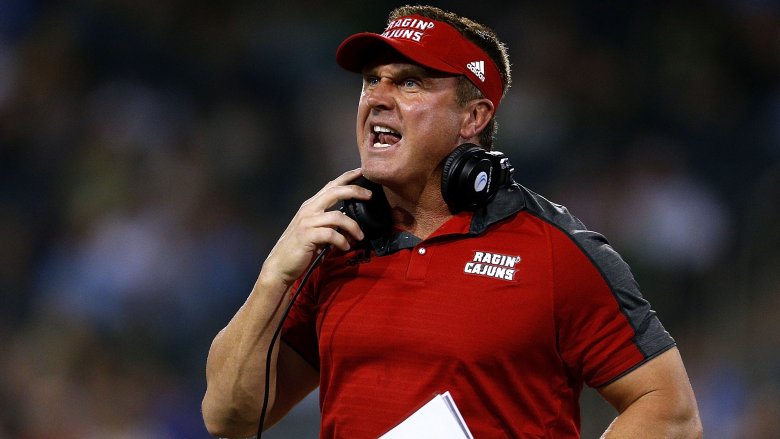 Getty Images
Discussing politics is like kissing a cactus in that only a masochist would happily do it. The 2016 U.S. presidential election felt particularly prickly. Reuters reported that the insults issued by candidates made millennials less likely to vote. The eye of the slur-icane was Donald Trump, who grabbed headlines for disparaging various people the way cat-lovers grab kittens -– frequently and unabashedly. However, football players at the University of Louisiana at Lafayette were bashed for disparaging him.
USA Today explained that just after Trump clinched the presidency, a controversial cell phone video surfaced. The footage featured four Ragin' Cajuns rapping along to an explicit song by YG and Nipsey Hussle called "FDT" (which stands for "F*ck Donald Trump"). Despite its suggestive name, it wasn't about copulating with the soon-to-be commander-in-chief. Supporters of the president were ticked.
Former Ragin' Cajun Keith Kishbaugh was outraged. Citing 40 years of involvement with the university and various financial and business contributions, Kishbaugh warned that he would wall off his coffers unless the players in the video were "reprimanded severely" and "any coach in the vicinity at the time" received a steep punishment or a pink slip. He further claimed "hundreds of others" might do the same. Ragin' Cajuns head coach Mark Hudspeth (above) announced the players received punishment. He also criticized "somewhat hypocritical" voters who denounced young athletes for unbecoming conduct while giving the president a pass. Hudspeth later apologized to any voters he "may have offended" with his words.
Sheldon Richardson gets flagged for foul language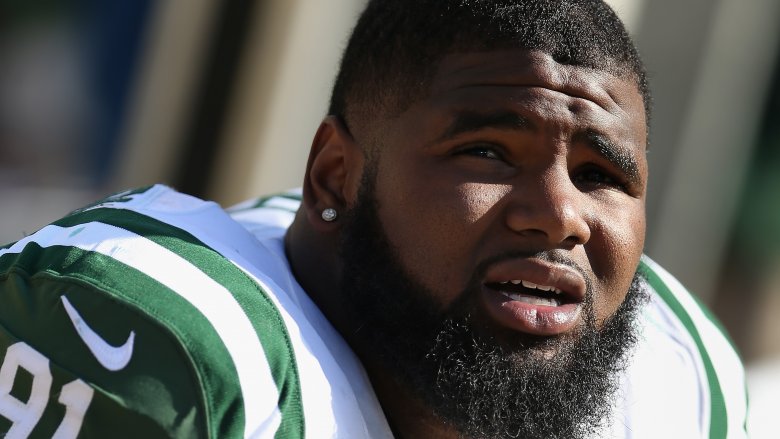 Getty Images
In 2013 Sheldon Richardson was known as one of the New York Jets' "Sons of Anarchy." According to ESPN, he formed part of a defensive line that was "as menacing as any in football" that season. Richardson would earn the accolade of Defensive Rookie of the Year. But as SB Nation pointed out, the anarchy he created off the field caused the Jets to jettison him. Richardson's list of offenses included attending meetings late, openly chiding a teammate, and leading police on a high-speed chase. Worst of all, he used really naughty words on Snapchat.
As the New York Daily News described, in 2016 Richardson recorded himself saying some unrepeatable things on Snapchat before doing battle with the Miami Dolphins. Richardson meant to send the message to a former teammate but unwittingly posted it to a public account. In the seven-second video, he used seven sailors' worth of obscenities. At some point Richardson seemed to utter, "F*ck this game," which sounds appropriate, since his team eventually lost.
Jets coach Todd Bowles described the profanity parade as "detrimental to the team" in the social media era. Richardson dismissed it as "irrelevant." Perhaps his opinion changed once the Jets traded him to the Seattle Seahawks in 2017. Per the NFL's official website, by that point he had become a "locker room distraction." After putting up impressive numbers in Seattle, he only landed a one-year contract with the Minnesota Vikings in 2018. Hopefully the lineman toes the line.
The Atlee softball team strikes the wrong pose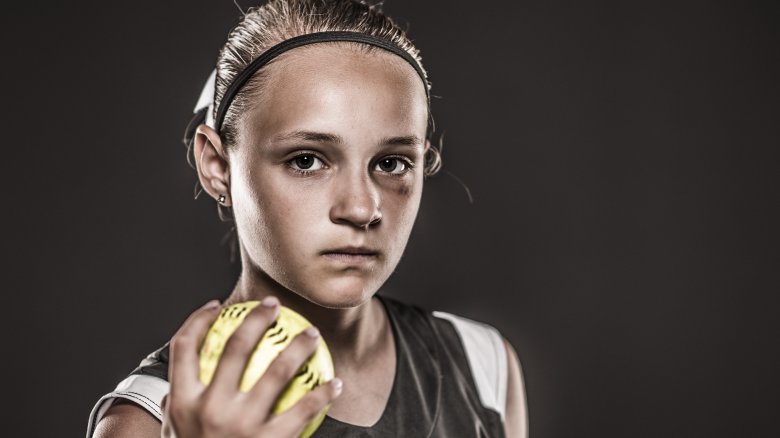 Shutterstock
To paraphrase Grantland Rice, it's not whether you win or lose, but how you play the game. Of course, that only makes sense if you're allowed to play. Getting permission takes painstaking effort and dizzying discipline, but losing it is as easy as lifting a finger. Coincidentally, lifting a finger is how one Virginia softball team got barred from competing for a championship.
As CBS Sports reported, in 2017, the Atlee softball team dominated the Junior League World Series tournament. They trounced opponents by a margin of 29-to-1, earning a spot in the nationally televised championship game. Sadly, nobody saw them play because they got disqualified. Don't worry; no players snorted coke on camera. (The athletes were 12 to 15 years old, and it's hard to buy hard drugs at that age.)
Anyway, here's what happened. After defeating Kirkland, the host team, six Atlee players posted a picture in which five of them gave a one-fingered salute. (Admittedly, that's not a cell phone video, but it was a Snapchat photo, which is in the same ballpark.) Apparently, that unsportsmanlike gesture was payback for harassment by Kirkland. Nevertheless, Atlee was replaced in the big game by Kirkland, which lost badly. Per the Washington Post, Atlee's team manager called the switch an overreaction. But that's how the game of life works. It's partly about how you play, but mostly about how you look. So whatever you do in life, turn off your cell phone before you do it.