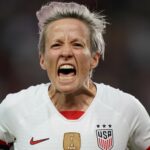 Athletes You'll Want To Keep An Eye On At The 2020 Olympics
echo get_the_meta(); ?>
The youth of the world shall descend upon Tokyo, Japan, in July 2020 for the Games of the XXXII Olympiad. These Summer Olympics, the first of the new decade, will provide viewers with handfuls of passing-of-the-torch moments. But while we'll be saying goodbye to legends like Simone Biles, we'll also be introduced to a whole new crop of potential superstars.
But of all the new faces showing up in Tokyo, which ones deserve an extra bit of attention? Which athletes are the ones who stand out from the rest of the pack, and which ones will steal the spotlight? More importantly, who has the best chance of going home with gold? Well, join us as we take a look at the rising stars in both classic sports like gymnastics, as well new events like skateboarding, to determine which athletes you'll want to keep an eye on at the 2020 Olympics.
Naomi Osaka will be representing Japan at the 2020 Olympics
Morgan Hancock/Getty Images
Naomi Osaka is no stranger to tennis fans. During the 2019 WTA season, Osaka twice rose to the world No. 1 spot, and she won the 2018 US Open and 2019 Australian Open before her 22nd birthday. As explained by Business Insider, her upset of Serena Williams in 2018 bolstered her status and marketability so much that she entered August 2019 as the second-highest paid female athlete on the planet, behind only the previously mentioned Williams.
Osaka made headlines in October 2019 when she embraced sole Japanese citizenship even though she was raised in the United States. Per CNN, Japanese law requires individuals with dual nationality to choose one home nation before they turn 22. Osaka hit that age on October 16 of that year, and she elected to represent the nation of her birth at the 2020 Olympics. While speaking with the Nikkei Asian Review ahead of the 2020 Australian Open, Osaka explained her decision. "I always represent Japan when I play," she said when referencing what will be her first trip to an Olympics as a competitor.
Sky Brown is a skateboarding prodigy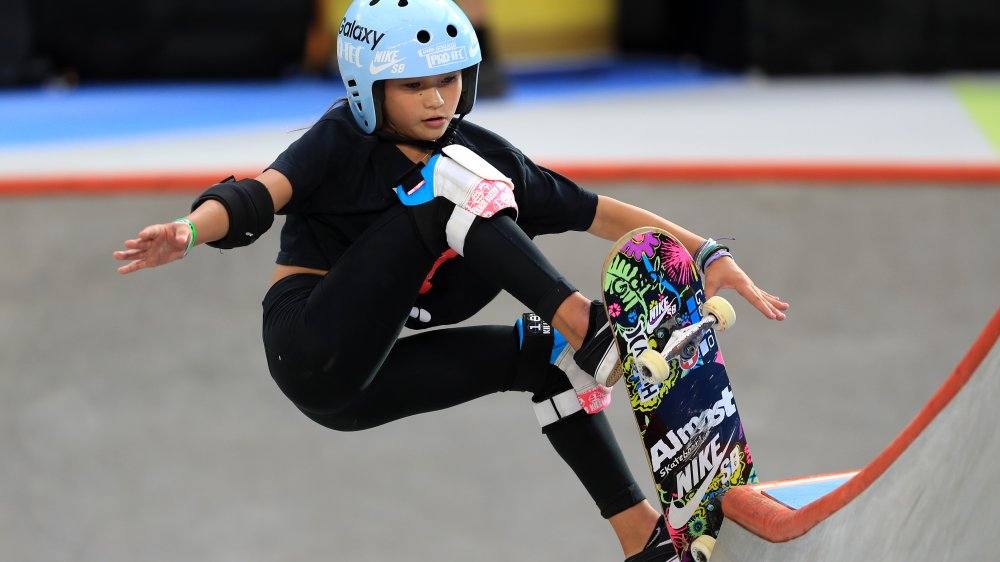 Sean M. Haffey/Getty Images
What were you adult readers doing in the months following your 11th birthday? Perhaps you were keeping up on the latest video games, or maybe you were participating in summer leagues that awarded trophies to everyone who played. Well, skateboarder Sky Brown spent that time working toward winning a gold medal in the 2020 Summer Olympics and building her mini-empire.
The 11-year-old — who had nearly 500,000 followers on Instagram as of January 2020 and who became the youngest athlete represented by Nike in 2019, per Business Insider — is no marketing gimmick or publicity stunt. According to The Guardian, Brown  —the daughter of a Japanese mother and British father and who's eligible to represent Great Britain in international competitions — began the Olympic year third in the world among female skaters in the "park" discipline. Barring an injury setback, Brown will smash a British record by becoming its youngest Olympic athlete by roughly 12 months.
Having learned her craft via a combination of watching YouTube videos and skating on boardwalks in Los Angeles, Brown is looking to inspire the next generation before she becomes a teenager. "When I skate I just feel free, like I can do anything," she told The Guardian. "And if people see me, the smallest girl, doing the highest trick, then anyone could think they could do anything." So yeah, it's looking like the biggest star of the 2020 Olympics could be its youngest athlete.
Caeleb Dressel could be the next Michael Phelps (if he wants)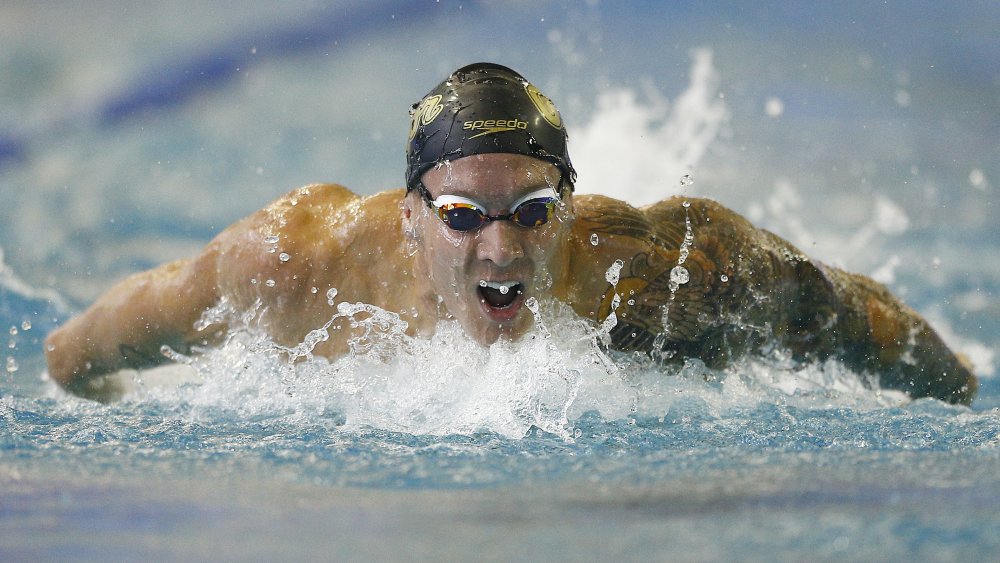 Michael Reaves/Getty Images
The history of United States swimming goes deep (pun intended) and back for decades. From names like Mark Spitz and Gary Hall Jr. to Ryan Lochte and, of course, Michael Phelps, Americans don't just enter the Olympics as favorites to dominate the pool. They're expected to blow the field away. After all, the US swim team won 33 of America's 121 medals at the 2016 Summer Olympics in Rio.
And 23-year-old Caeleb Dressel may be the country's next king of the water. At the 2017 World Championships, Dressel won seven gold medals, three of which were for individual competitions. He was named the male swimmer of that meet, and two years later, he made history at the World Championships by winning a record eight medals, six of which were gold. At the meet, Dressel also lowered several American swimming time records, including one held by the legendary Phelps.
Speaking of Phelps, at the 2008 Summer Olympics in Bejing, the swimming icon won eight gold medals and completed one of the greatest individual performances in the history of the modern Olympics. However, in December 2019, Dressel told the Associated Press (via NBC Sports) that he intends on swimming in seven medal events, at most, in Japan. "It's not about Michael for me," he told the AP about his career. "It never has been."
Sydney McLaughlin could be Team USA's next athletic star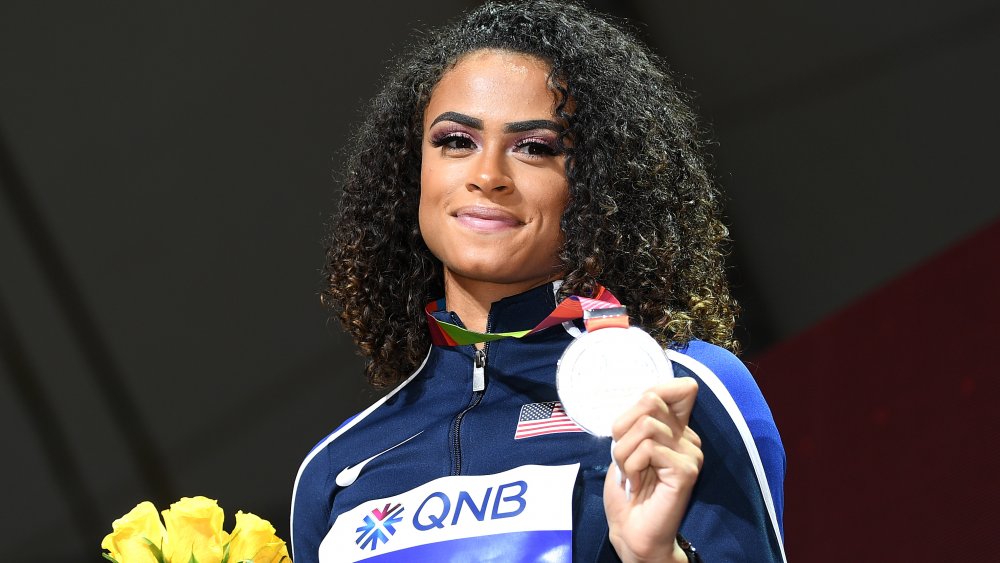 Matthias Hangst/Getty Images
At the 2016 Summer Olympics, New Jersey native Sydney McLaughlin was an American sprinting and hurdling prospect and a teenager who, truth be told, was more happy to be in Rio than actually expecting to leave Brazil with a medal. While she advanced to a semifinal heat in the 400-meter hurdles, the then-17-year-old came up short of qualifying for the medal race. "It's just the end of my season," she said after the disappointing result, per NJ.com, "not the end of my career."
McLaughlin wasn't wrong. In the 400-meter hurdles final at the 2019 USA Outdoor Track and Field Championships, she finished second behind Dalilah Muhammad, who set a world record in her victory and who already has Olympic gold on her career resume. Once again, McLaughlin finished second to Muhammad at the 2019 World Championships in Qatar after Muhammad broke her own record. However, the 20-year-old McLaughlin did win gold as part of the Team USA champion 4 x 400-meter relay team.
Outside of her pursuits of medals in Tokyo, McLaughlin could go viral in the summer of 2020 due to her juggling skills that we expect she'll put on display either in the Olympic village or possibly at the opening ceremony. According to NJ.com, she actually started a juggling club in high school.
Can Morgan Hurd take the torch from Simone Biles?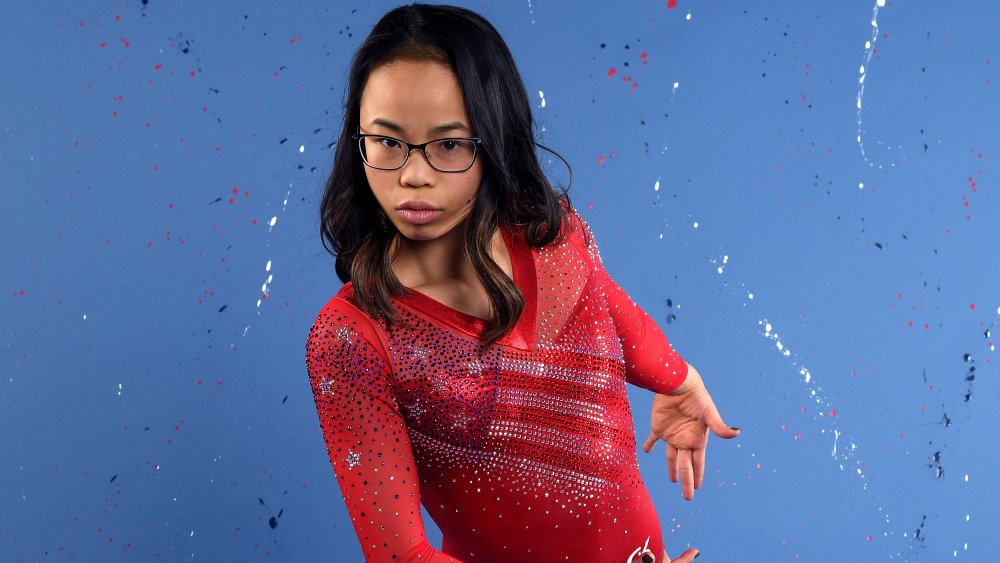 Harry How/Getty Images
Many athletes possess traits that make them naturally marketable. And while those who only pay attention to international gymnastics for a couple of weeks every four years may not know the name Morgan Hurd, odds are they've seen the young woman who wears glasses while she performs on a balance beam or soars off of a vault. The 18-year-old Chinese-born gymnast who's already undergone three operations on her elbow, as explained by Sports Illustrated, knows all about fighting through pain and recovering from setbacks. She may also enter Japan as a favorite to win multiple medals.
At the 2017 World Championships, Hurd narrowly topped Canadian Ellie Black to win the all-around gold medal. The next year, she was a member of the squad that won the team gold at the Worlds. The 2018 American Cup-winner also earned a bronze at the Worlds in the all-around. Hurd has also taken home medals in individual events such as the floor exercise and uneven bars. Her 2019 season didn't go as planned, though, as she was left off the US team for the World Championships. Nevertheless, she's still training to make the Olympics and potentially become the new face of her country's program in place of influential female athletes like Simone Biles and Laurie Hernandez.
Mariya Lasitskene will be heavily scrutinized if she wins at the 2020 Olympics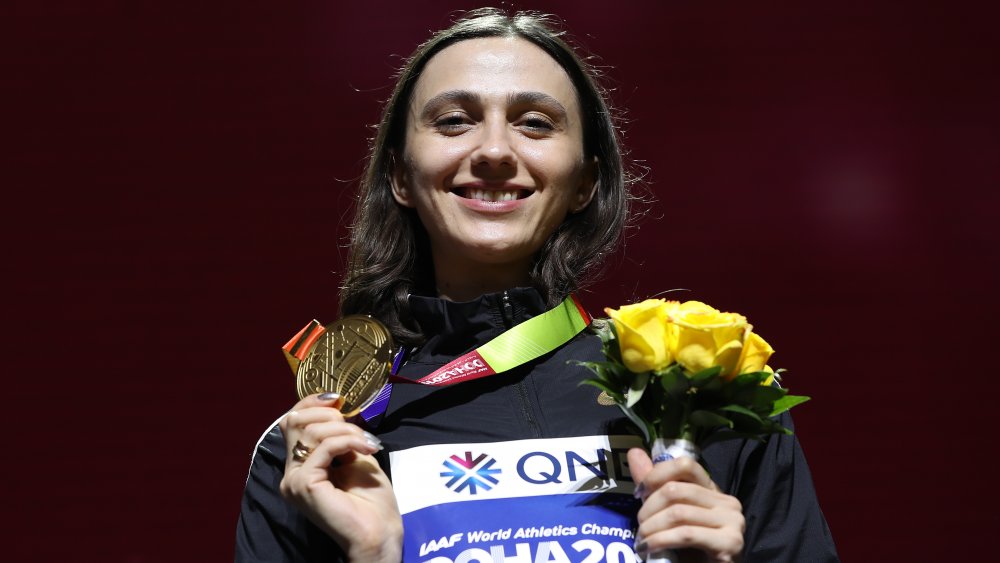 Maja Hitij/Getty Images
In the summer of 2016, Mariya Lasitskene was a 23-year-old athlete skilled in the high jump and a favorite to medal at the Olympics. Unfortunately for her, the Russian Track and Field Federation was suspended and banned from competing in those Games because of alleged doping. As mentioned by France 24, Lasitskene joined with other Russian athletes to attempt to improve the country's athletics programs after the nation was barred from participating in the 2020 Olympics and the 2022 World Cup. She's even gone so far to threaten to stop representing the country at the international level.
Per ABC News and other outlets, individuals such as Lasitskene will still be eligible to compete in Tokyo but under a "neutral" status, such as the "Olympic Athletes from Russia" banner that athletes participated under during the 2016 Games. Inevitably, outsiders and potentially even fellow athletes will have doubts those from Russia are abiding by all the rules in Japan, but Lasitskene's record speaks for itself. In September 2019, she won gold at the World Championships for the third consecutive occasion in the high jump. The numbers show she's the best in the world at her craft, but her country of origin is bound to earn her criticism from those who will never believe she's a clean athlete, even if she passes every test thrown her way.
Christian Coleman is already a world champion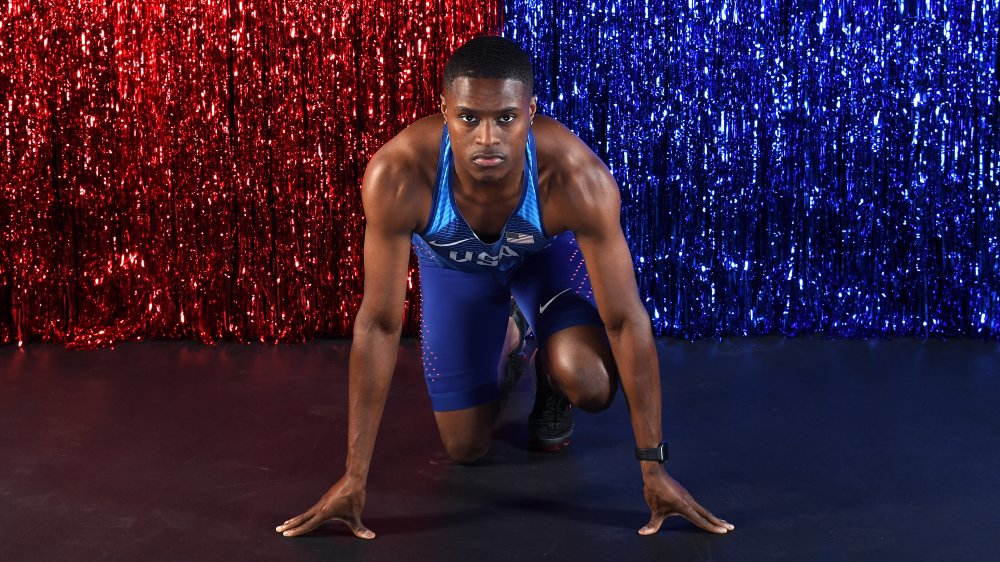 Harry How/Getty Images
There was a time when it appeared American sprinter Christian Coleman wouldn't be allowed to run during the 2020 Summer Olympics. In August 2019, ESPN reported that Coleman, who will turn 24 years old ahead of the Games, had missed a trio of drug tests and, thus, faced a lengthy ban because of "whereabouts failures." As explained by The Guardian, Coleman beat this ban on a technicality, as he proved that he had only missed two tests over the 12-month testing period. This allowed him to compete at the 2019 World Championships. He's claimed no wrongdoing and even stated that he doesn't take any supplements, let alone substances that would earn him a suspension.
Amid speculation regarding whether or not he should be allowed to race, Coleman grabbed hold of the title of "fastest man in the world" when he ran the 100 meters in 9.76 seconds at the Worlds. Per The Guardian, that was the sixth-fastest time ever recorded, and it made him an early favorite to win gold in Japan. That same month, legendary American runner Michael Johnson hit out at Coleman while speaking with BBC Sport. "It completely disqualifies him, at this point, from ever being that face of the sport," Johnson said of Coleman's missed tests. "I don't think that will happen now as a result of this. I think that fans of athletics don't have any tolerance at this point for any sort of doping infraction." But despite the controversy — or perhaps because of it — Coleman will definitely be a someone to keep an eye on.
Is Noah Lyles an athlete headed for gold and glory?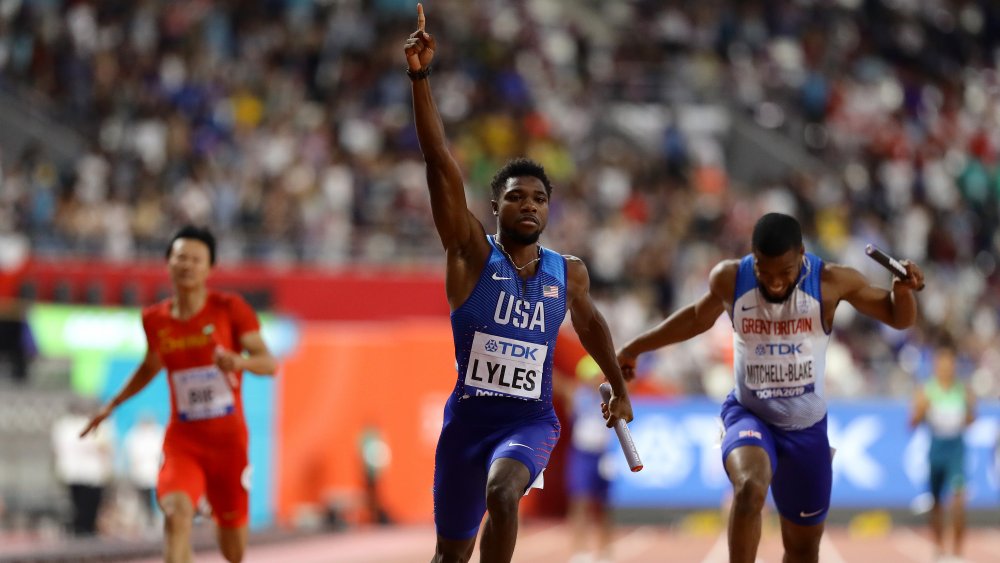 Richard Heathcote/Getty Images
At the young age of 22, Noah Lyles has already made history, as he broke a 200 meters record once held by Usain Bolt at the 2019 Diamond League meet. After beating the mark owned by arguably the most famous sprinter in Olympic history, Lyles took to Instagram to celebrate and also ask, "Bolt who?" This resulted in the Jamaican sprinter responding on social media, which sparked a bit of a feud that, unfortunately for viewers, will never be settled on the track since Bolt has retired.
That fact likely won't stop Lyles from chirping, and he has multiple reasons to openly talk about his successes. Track & Field News named Lyles its Men's Athlete of the Year in 2019 for the second consecutive year. However, his path toward greatness hasn't always been easy. After he won a pair of golds at the 2019 World Championships, he told NBC Sports' OlympicTalk, "The last three weeks was actually some of the hardest moments of my career." Plus, as a youth, he battled asthma, attention-deficit disorder, and dyslexia. Lyles will attempt to win Olympic gold in the 100 meters, 200 meters, and the 4 x 100m relay, and if past is prologue, chances are good that Lyles will overcome any challenge in his path.
Caroline Marks may be the next surfing sensation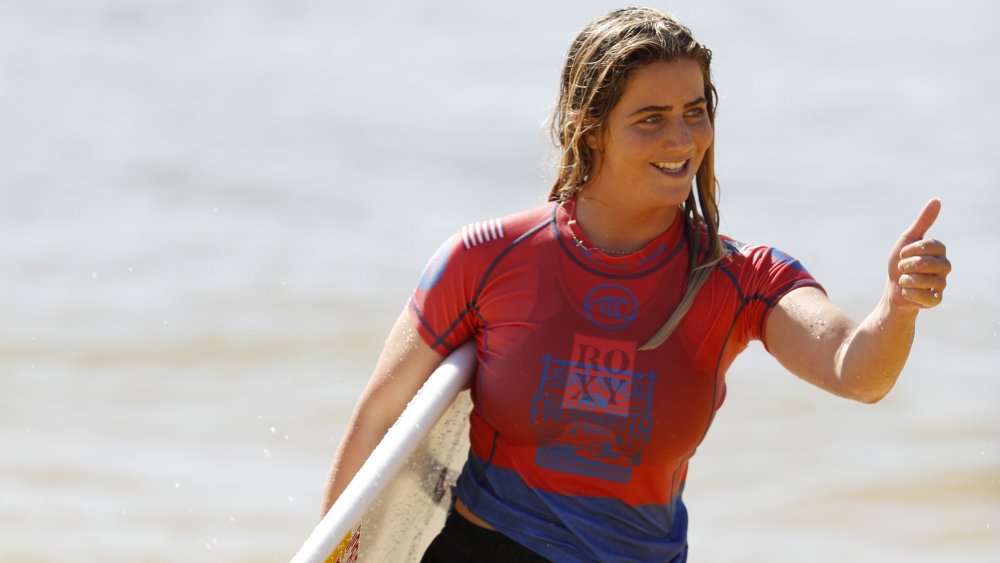 Sean M. Haffey/Getty Images
American surfer Caroline Marks will be 18 years old when the Olympic cauldron in Japan is lit, and she's already serving as a mentor and inspiration for younger girls. Near the end of 2019, the company American Girl announced that it had partnered with Marks to create a doll named Joss, a girl who loves surfing and who also deals with hearing loss. American Girl also donated $25,000 to the Hearing Loss Association of America.
With surfing making its Olympic debut in Japan, Marks could become the new face of the sport by the time Labor Day rolls around. As detailed by Elite Daily, the Florida teenager began surfing when she was eight years old, and she became the youngest person to qualify for the World Surf League Championship Tour when she did so at the age of 15. In 2019, she earned one of four Olympic spots given to American surfers after she finished second on the WSL Tour behind Carissa Moore from Hawaii.
In January 2020, Carve Surfing Magazine referred to Marks as "a world champion in the making." She'll have an opportunity to win that title in the first competition of its kind at the upcoming Olympic Games.
Misugu Okamoto will compete on home soil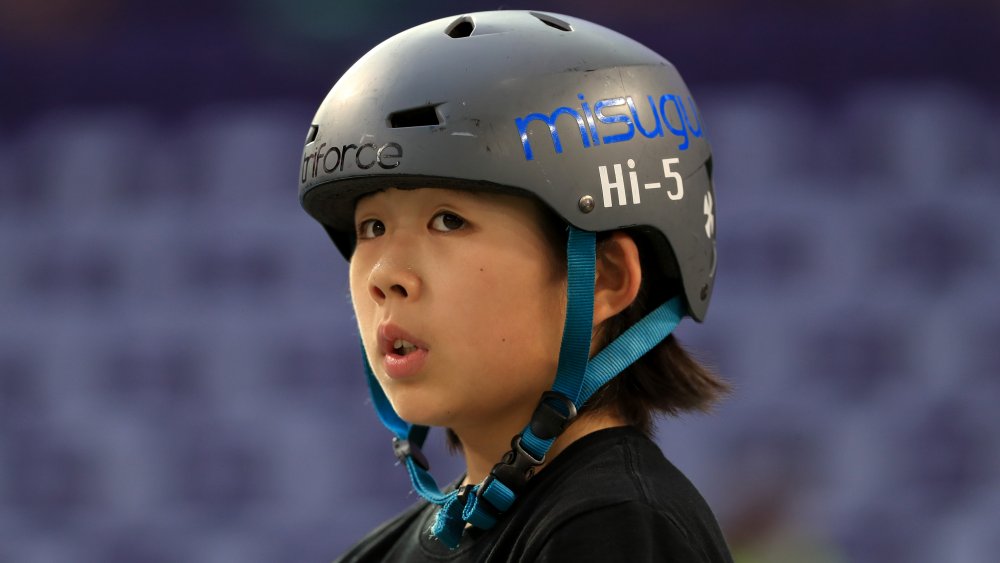 Sean M. Haffey/Getty Images
"I didn't think about the win streak or being the youngest world champion," Misugu Okamoto told Agence France-Presse (via RTL Today) after she became the youngest skateboarding world champion in September 2019. However, one organization that's thinking pretty heavily about her chances to win gold in Tokyo is the Japanese Olympic Committee, which is banking on her achieving her greatest success on home soil. Okamoto entered 2020 ranked No. 1 in Women's World Park Skateboarding after she won the Women's Park title at the November Oi STU Open.
According to Kyodo News, Okamoto began skating at the age of eight, and the 13-year-old will be a favorite to win gold in Tokyo. At just 4'6″, Okamoto's diminutive stature allows her to take flight for maneuvers such as the 540. In the summer of 2019, she told AFP (via New Straits Times) that it took her over a year to stick that move during practice runs. She's also astonishingly humble for a teenager who may be better at her sport than any other woman. For example, as she explained to AFP, "I'm too soft on myself sometimes and can be my own worst enemy. After I won, I'd get carried away and then my level would drop off. That kind of stuff kept happening, so I'm trying hard to fix that and just focus on myself."
Takeru Kitazono could take male gymnastics to the next level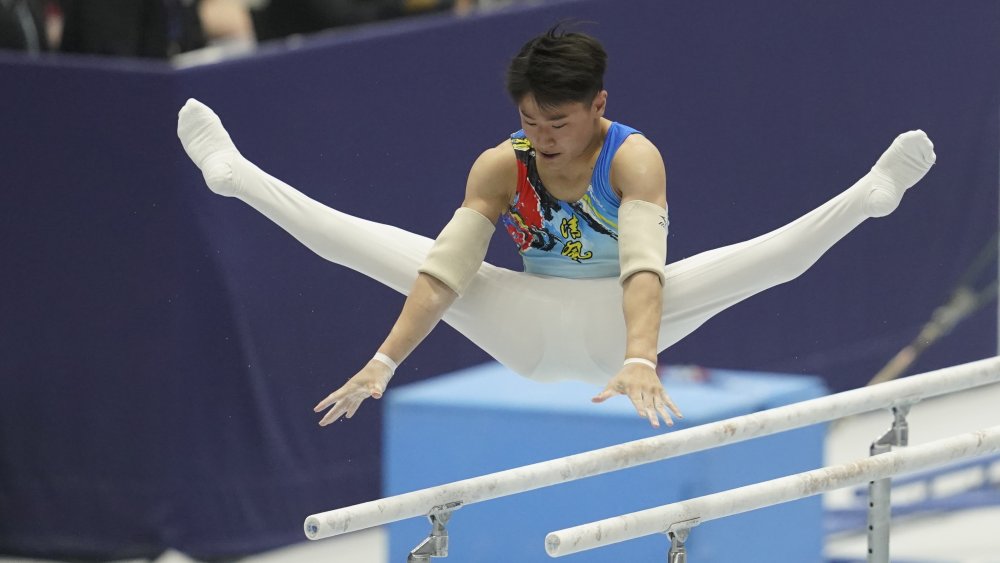 Toru Hanai/Getty Images
For about a month or so during the summer of 1996, seven young women were the most popular athletes in the United States after they clinched their country's first-ever team gold at a fully-contested Olympic Games. Japan's Takeru Kitazono will look to follow in the footsteps of the "Magnificent Seven" when the gymnast competes in front of adoring home-country fans.
There's no reason to believe he'll shrink under the bright lights of the Olympics. At the 2018 Youth Olympic Games held in Buenos Aires, Kitazono won five individual gold medals (including the all-around title) and team silver. No other Japanese athlete had ever before won that many gold medals at a single Games. Pommel horse was his only Kryptonite of the competition.
At the 2019 Junior World Artistic Gymnastics Championships, Kitazono was the only male gymnast to win three gold medals. Along with featuring for the squad that won the team title, Kitazono also overcame his weakness and won gold in pommel horse, as well as parallel bars. The only reason he failed to win bronze in the all-around competition was because of a "two-per-country can medal rule," and two of his teammates finished atop the all-around scoreboard.
Vashti Cunningham is an athlete from a famous family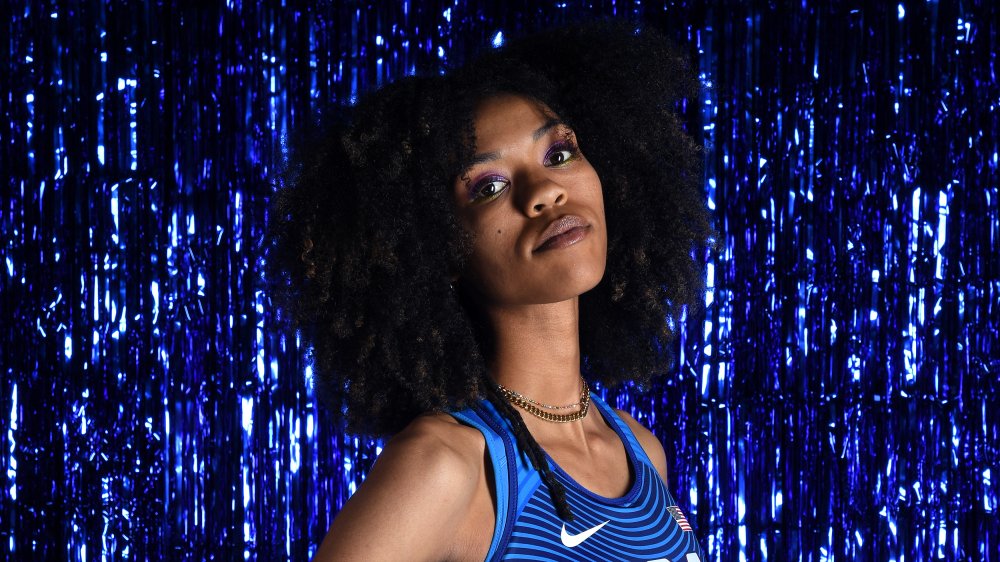 Harry How/Getty Images
National Football League fans will immediately recognize Vashti Cunningham's last name. After all, she's the daughter of former quarterback Randall Cunningham, and she turned 22 years old in the middle of January 2020. The younger Cunningham made her Olympics debut in 2016 as a teenager, and she unsurprisingly failed to medal and finished 13th in the competition. One can't put a price on gaining comfortability competing at such a high-pressure event, and that experience may have been invaluable for the future of her career.
In the summer of 2019, Cunningham earned her seventh total USA Track & Field title when she won gold at the USA Outdoor Track and Field Championships. That September, she obtained a bronze medal at the IAAF World Championships when she equaled a personal best jump of 2.00 meters. And she wasn't short on confidence when she spoke with Team USA after that performance. "I will be in Tokyo," Cunningham said. "I can't wait."
Fans unfamiliar with Cunningham's rise from relatively unknown high school athlete to Olympic medal hopeful don't have to wait until the summer of 2020 to follow her story. In January, Walmart's digital video service, Vudu, announced Cunningham will be featured in a docuseries based on the children of famous American athletes. In other words, she'll have plenty of time to gain an audience before possibly winning Olympic gold.
Will Megan Rapinoe take a knee at the 2020 Olympics?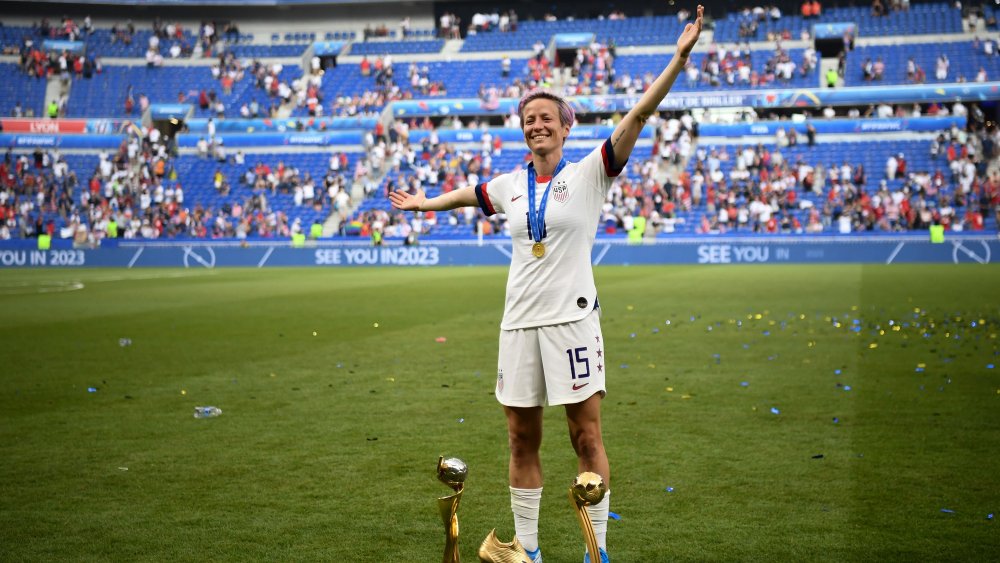 Franck Fife/Getty Images
The year 2019 was huge for both the United States Women's National Team and Megan Rapinoe. Ahead of that year's World Cup, the outspoken activist called her shot via NSFW comments delivered to Eight by Eight magazine when she said that she and her teammates had embraced a "championship or bust" mentality. She and the USWNT delivered, as they went perfect through all stages and won the title. Rapinoe also took home two additional trophies — the Golden Boot, awarded to the tournament's top scorer, and the Golden Ball, which is given to the competition's best overall player.
Rapinoe is set to feature for the USWNT squad that will compete in Japan, and it appears the International Olympic Committee may be planning for her arrival. According to new Olympic rules, protests, such as kneeling during national anthems or the action Tommie Smith and John Carlos performed at the 1968 Olympics, are banned. However, athletes are still allowed to share political and social views during pressers, at team meetings, and "digital or traditional media, or on other platforms."
Back in 2016, Rapinoe gave her reasons for kneeling during "The Star-Spangled Banner" in a piece she penned for The Players' Tribune, saying it was to protest police brutality. And the winner of the 2019 Ballon d'Or hasn't shied from controversy or been afraid to play by her own rules in the past. Will she take the Olympic Committee head-on in 2020? Honestly, we can't wait to find out.