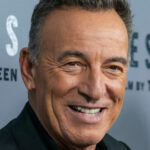 Bruce Springsteen's Least Popular Hit Song May Surprise You
echo get_the_meta(); ?>
Bruce Springsteen is one of the few rock stars who can be classified as a living legend. His nearly 50 years in the spotlight have produced countless hits, tributes, awards, a 1999 induction into the Rock & Roll Hall of Fame, and a podcast cohosted with none other than former president Barack Obama. Of course, nothing is guaranteed to please everyone, and even The Boss has his detractors. Grunge took a poll and 663 people responded to the question, "Which of these is Bruce Springsteen's worst hit?"
"Born To Run" took 11.16% of the vote, making it the least worst hit for the purposes of this poll. "Born to Run" is one of Springsteen's signature songs — it's the title track off the 1975 album that, per Ultimate Classic Rock, "took Bruce Springsteen from critics' darling to rock stardom." Rolling Stone ranked it the 21st greatest song of all time. Springsteen said of the song, "I had enormous ambition for it. I wanted to make the greatest rock record I'd ever heard." Apparently 11.16% of our poll's respondents think he failed.
Just behind "Born To Run," with 11.46% percent of responses, is "Glory Days." The song was the fifth of seven Top 10 singles from Sprinsteen's 1984 album "Born In The USA." Slate called it "a comic reverie about the power of nostalgia to make us laugh instead of cry. It's funny, touching, rousing, catchy. It's a nearly perfect pop song." Well, Slate, 11.46% of those who responded to our poll disagree.
Courteney Cox and Julia Roberts Can't Be Wrong, Can They?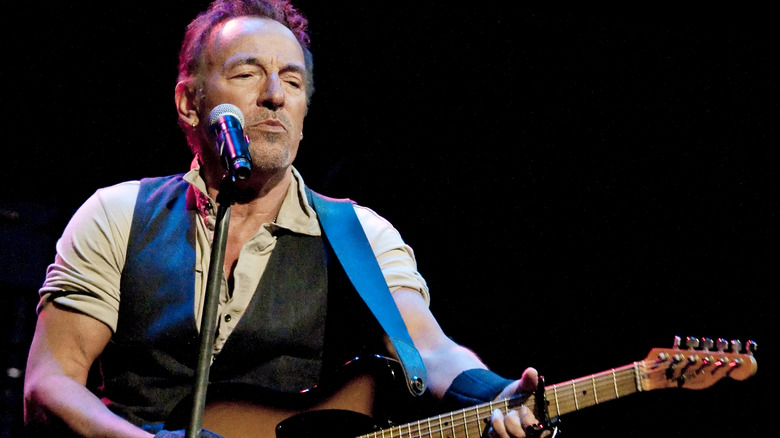 Shutterstock
Coming in with 12.22% of the vote is "Dancing In The Dark," another Top 10 single from "Born In The USA." It's Springsteen's highest-charting single, reaching number two on the Billboard Hot 100 on June 30, 1984. Maybe those 12.22% have some sort of issue with Courteney Cox, whose famous appearance in the video (posted on YouTube) as a fan who is pulled up on stage to dance with The Boss "jump-started her Hollywood career," per writer Steve Matoren on Medium.
"Thunder Road" is the opening track off the "Born To Run" album and is the least favorite Springsteen hit of 15.84% of poll respondents. Presumably the people who chose this option don't listen to WXPN, which declared "Thunder Road" to be the greatest song of all time in a 2004 countdown. Nor are they Julia Roberts, who, when asked which lyric best described her, apparently replied with the "Thunder Road" line, "You ain't a beauty, but hey you're all right," per Consequence of Sound.
The most popular option for least popular Bruce Springsteen song is "Streets of Philadelphia," which took in a whopping 32.73% of the votes. The song was written for the 1993 movie "Philadelphia." Despite its poll numbers, it won an Oscar for Best Original Song, and was praised by "Philadelphia" star Tom Hanks who, per Vulture, said, "If you ever want to have a great moment in a motion picture, walk out a door and make sure they just put up a Bruce Springsteen song."