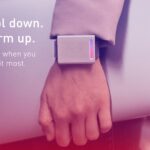 Crazy Kickstarter Inventions That Are Going To Change The World
echo get_the_meta(); ?>
It's heartwarming to see inventors creating products that make a truly positive impact on people's lives. Practical, innovative and needed, these Kickstarter-funded projects will make headlines.
Turn Air Pollution Into Something Useful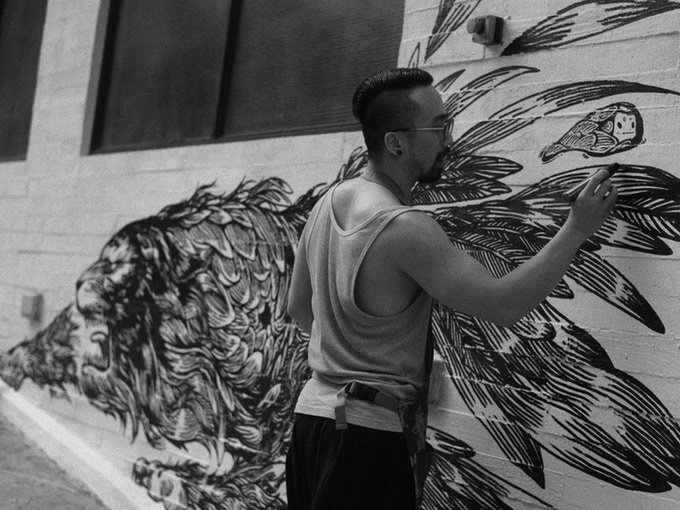 Incredibly enough, AIR-INK turns air pollution into safe, high-quality ink to create beautiful artwork. Invented at the MIT Media Lab, this product provides safe, refillable, high-quality, water-resistant markers and screen printing ink.
By using 30ml of AIR-INK, you can negate 45 minutes worth of pollution. AIR-INK is made out of air pollution particulate matter––namely the unburned carbon soot you see coming out of the exhaust pipe of cars, chimneys, generators, and more. Pictured above artist Kristopher Ho uses AIR-INK to beautify a public space in Hong Kong.
Speak 17 Different Languages Right Now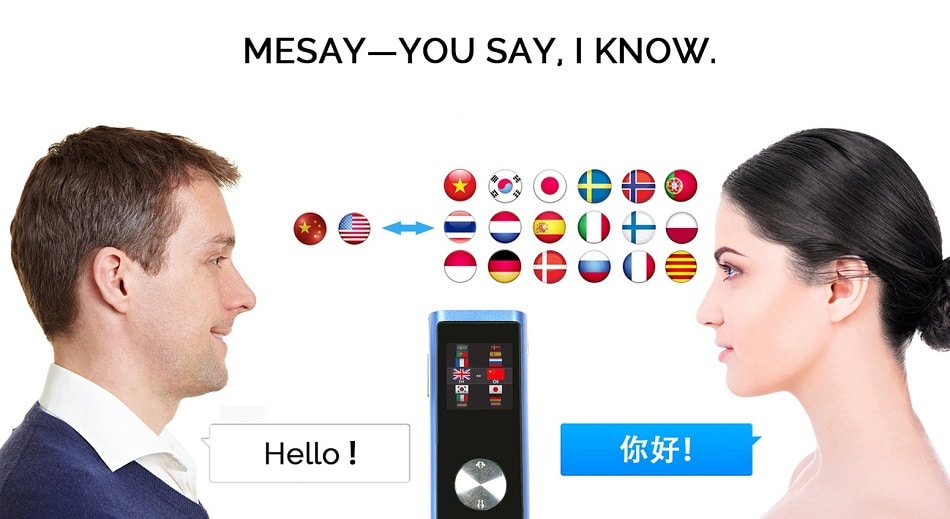 As traveling becomes cheaper and easier the inventors of MeSay decided to make communication easier too. Who has time or energy to learn a new language? With MeSay you don't have to. Relying on artificial intelligence, the MeSay Voice Translator will have you speaking 17 languages in 2 seconds with a 90% accuracy rate. MeSay is the handiest portable translation machine in the world. It weighs only 0.1 pounds making it easy to carry with you wherever you go. Its co-founders believe that if people worldwide could speak the same language, the world would be a better place. Misunderstanding, suspicion, conflict, aggression, and war would be reduced. And their dream translated into their new product: MeSay.
Baby Monitoring on a Whole New Level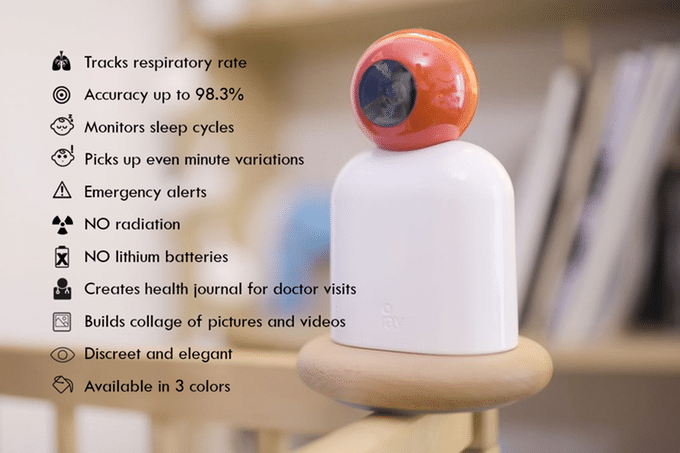 Raybaby is the world's first and only non-contact sleep and breathing tracker, created to help make parenthood less stressful. Supported by Johnson & Johnson, and HAX as part of the Joint Consumer Health Device Program, Raybaby safely monitors vitals, breathing rates and sleeping habits all from a 'Smart Journal' app while even making recommendations to improve the quality of baby's sleep while improving parent's sleep as well. Raybaby can be used for infants and toddlers (0-3 years of age). There is no radiation!
Never Be Hot or Cold Again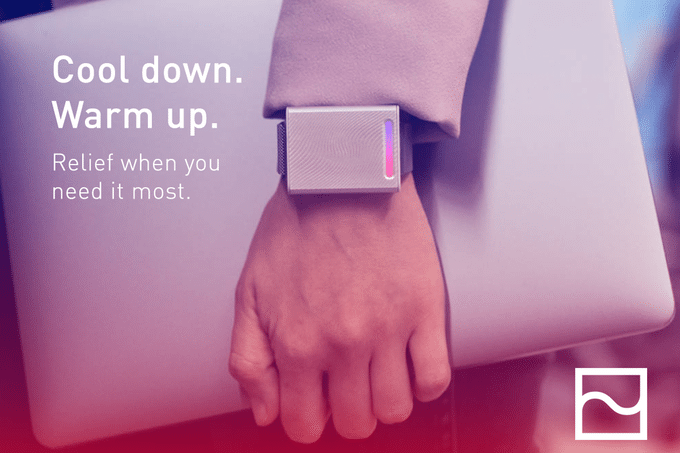 Ever wish you could get out of a hot subway car? Or keep your cool in an overcrowded mall? Or take the chill off the icebox that is your office? You're not alone. We all experience temperature differently. Embr Wave gives you control of the temperature you want to feel, immediately and at the press of a button. Founded at MIT, Embr Wave provides you with a way to warm up or cool down whenever wherever you are.
By directly cooling or warming the temperature-sensitive skin on your wrist, Embr Wave immediately recreates the chill of an ice cube on your skin in the summer or the warmth of your hands by the fireplace in the winter. Unlike ordinary cooling & heating products, the thermal sensations that Embr Wave creates are immediate, precise, and energy-efficient. You can wear Embr Wave on the inside or the outside of your wrist (whichever feels better to you). The magnetic clasp on the stainless metal band lets you adjust the product so that it is snug but comfortable. Embr Wave is powered by a rechargeable battery and lasts 25 sessions or more on a single charge.
Office Productivity Never Felt So Good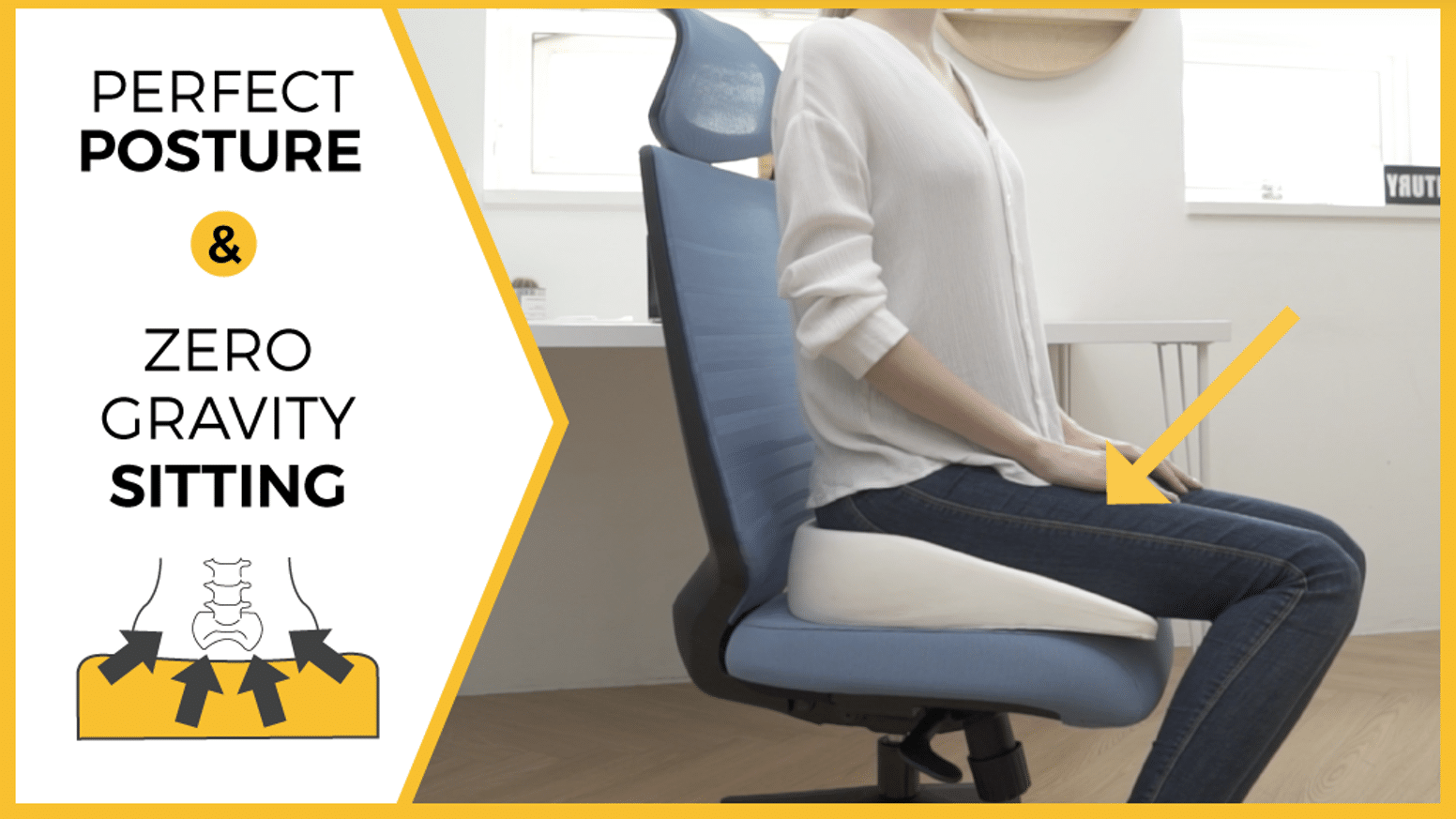 If you have an office job that keeps you in your seat most of the day then this product will change your life. Experience weightless sitting with the most ergonomic cushion ever created. Reduce fatigue, release stress & pain, and improve your mood, with the Zero Gravity Upright Posture Cushion. Now you don't need an expensive chair just pop this cushion on any chair. Using the Zero-Gravity Upright Posture Cushion helps build muscle memory and improve your posture. This will fit into your lifestyle seamlessly and change your bad back posture immediately.
Always Look Your Best
The stain/liquid-repellent, odor-and wrinkle-resistant men's suit is here. Designed by Italian tailors, the X Suit is the world's first full-stretch suit loaded with features that will forever change the suit as we know it. The 12 pocket X Suit is made of a full-stretch fabric, lining and thread, infused with nano molecules rendering it liquid, wrinkle and odor resistant. Any liquid, such as a glass of red wine can be poured directly on it and will roll right off of it. The zero-maintenance suit can be folded and tucked in a suitcase and come out looking crisp and sharp.
Traveling Got A Whole Lot Easier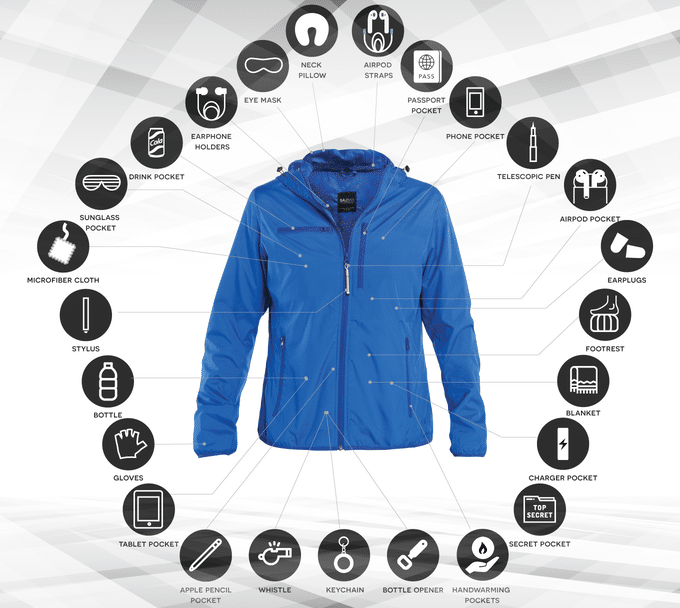 This is the only travel jacket you'll ever need. Really. It has a built-in neck pillow, eye mask, gloves, blanket, footrest, bottle, and so much more. Let's unpack this now:
Built-in 2-second inflation neck pillow, which can be easily tucked inside the hood.
Built-in eye mask built inside the hood.
Built-in gloves that easily slide in and out of the sleeves.
Inflatable travel footrest with one press deflation.
The super lightweight blanket is folded and stored in a pocket.
BauBax travel bottle is stored in a pocket or hung on your belt.
A pair of passive noise-reducing earplugs.
Pocket to hold your Apple pencil or dumb pen.
Pocket to carry wireless earbuds.
Built-in straps to make sure you don't lose your Apple AirPods if they slip out of your ears.
Pocket to carry your portable battery bank/charger.
Glasses pocket and a microfiber cloth to clean them.
Pocket to store your tablet device.
A retractable keychain to ensure you always know where your keys are.
Includes a bottle opener/whistle so you can open drinks or call for help, depending on the situation.
A pocket big enough to hold a drink can.
An RFID proof secret pocket to carry your credit cards.
Have we proved our point?
Workout Anytime, Anywhere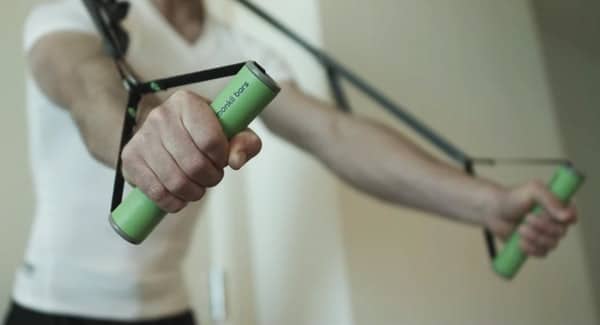 Monkii is a portable device for people who hate the gym but still want to exercise. It provides total-body workouts — at home, in the office, at the local park, in any backyard or anywhere your heart desires. Whether you are a beginner or an advanced athlete, Monkii allows you to scale the difficulty of an exercise by changing your body angle. Think of it as your own personal trainer. It includes an app to guide you through total-body workouts. If you are a beginner, Monkii Dan provides a 21-Day Habit program teaching you everything you need to know to train safely and to successfully finish your first month of workouts. It never gets boring because there are hundreds of exercise movements.
Eradicate Illiteracy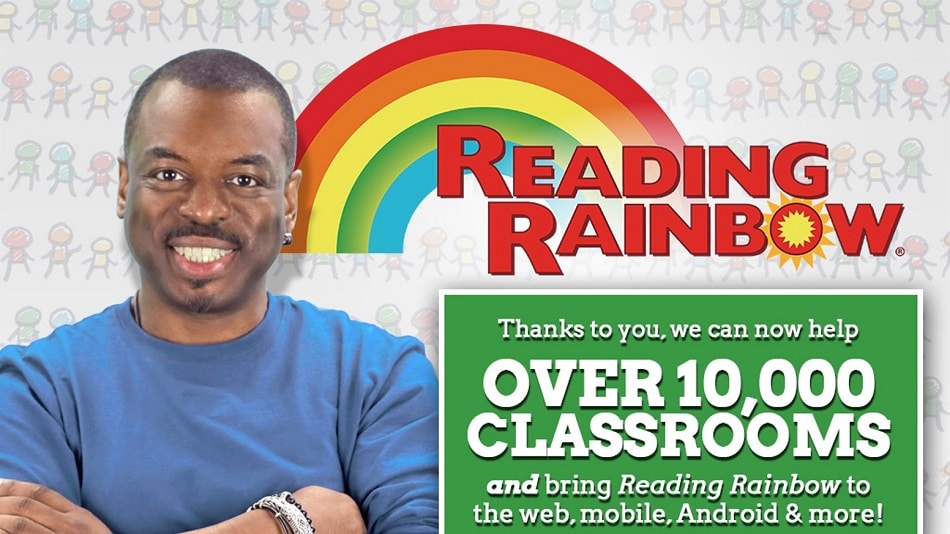 The Rainbow Reading program improves students' enjoyment, confidence, and competence in reading. The Rainbow Reading is an audio-facilitated reading program with multiple series aimed at varying age groups, leveled for a student's current reading ability, and with a wide array of interesting topics at different age groups to engage the reader's interest. On average, students consistently make gains of 12 months in reading level every 10 weeks of half-hour practice, 5 times a week.
The Rainbow Reading Program presents students with a variety of topics, authors, styles, and illustrations to make reading interesting while improving reading skills. A comprehensive Teacher's Manual and Training DVD ensure that this simple, yet effective program (which incorporates repeated readings) can be easily implemented (often by Teachers Aides).