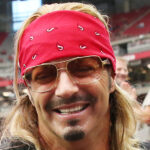 Details You Didn't Know About Bret Michaels
echo get_the_meta(); ?>
In the '80s, Bret Michaels and his band Poison rose to prominence in the hair metal scene along with bands like Ratt, Dokken, and Motley Crue. By the 2000s, Michaels took on a new career as a reality TV star on the hit show, Rock of Love, where a house full of women competed for a chance at love with the legendary rock singer. 
In between his peaks in fame, Michaels has battled some serious issues, including surviving a serious car wreck in the '90s and being shot at while on his tour bus in the 2000s. And no matter the setbacks or achievements in Michaels' life, the "Every Rose Has Its Thorn" singer has been humble and remembers where he came from. According to Showbiz Cheatsheet, during an Ask Me Anything forum on Reddit, a former producer of Rock of Love wrote what it was like working with Michaels. "He was an amazing, genuine guy. So caring, blessed with great manners, and always had a smile on his face, even when he was hungover," the producer commented.
Bret Michaels does a lot of charitable work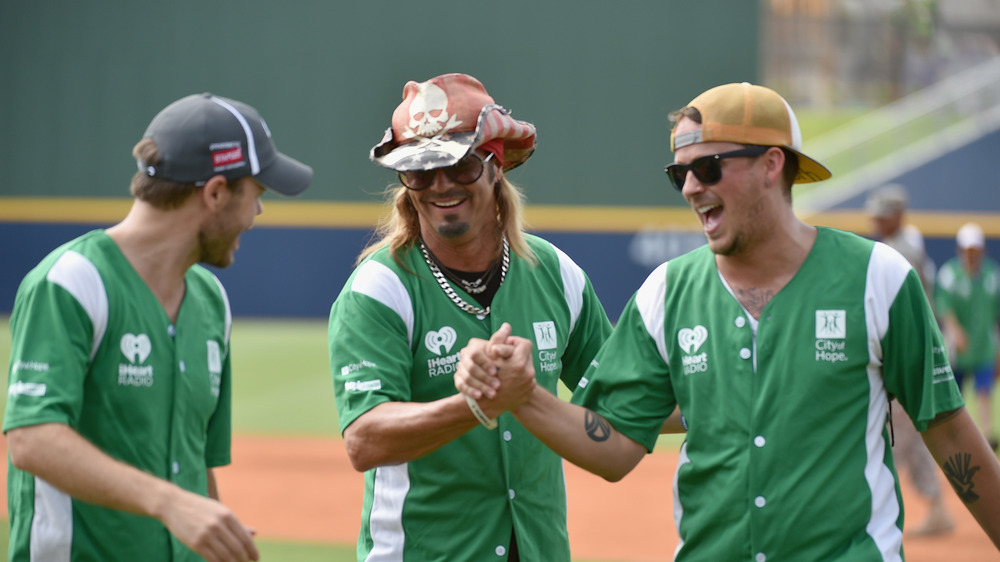 John Shearer/Getty Images
Bret Michaels has spent much of his time giving to charities and doing philanthropic work for those in need. After getting his music career off the ground in the '80s, Michaels — who's been a lifelong diabetic — decided to help children suffering from illnesses like his own. In an interview with Global News, Michaels explained what made him develop his need to help others. "I got my entrepreneurial, freestyle spirit from my parents. (My dad is a veteran, and I have massive respect for all vets, past and currently serving.) Anyway, I was the only diabetic kid in my entire elementary school, and they started a diabetic camp, and that's where my philanthropy came from. I would go there every year, at camp or as a counselor," he said. The singer would later send other diabetic kids to a similar camp, work with Make-A-Wish Foundation, and form the Life Rocks Foundation.
Bret Michaels' humble beginnings and determination to succeed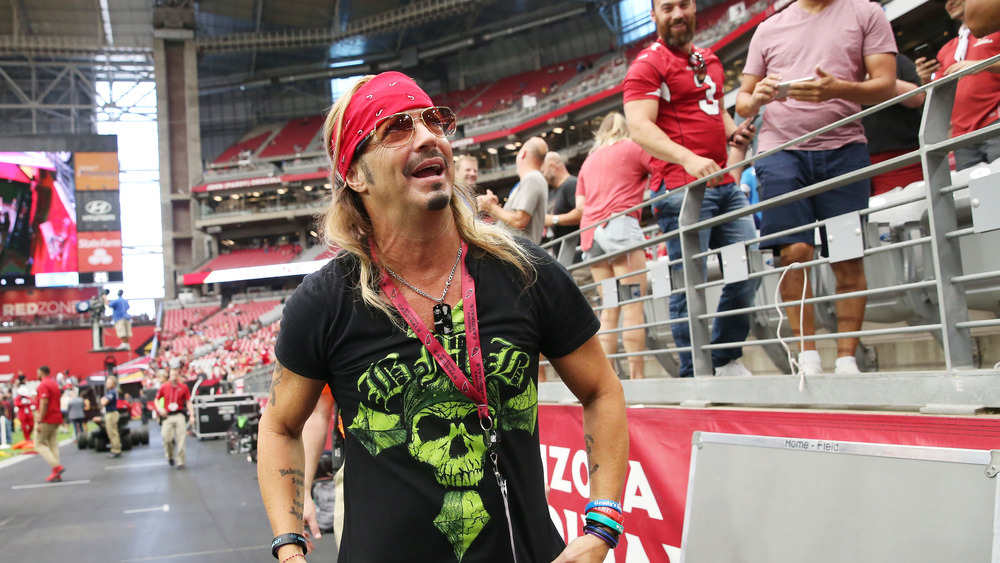 Christian Petersen/Getty Images
Bret Michaels' struggles with diabetes also shaped his work ethic and need to succeed. In an interview with Music News in 2020, Michaels mentioned the hard times he experienced, turning negatives into positives. "From the beginning I was always a guy who thinks positive. I find a way to get it done," Michaels said. "When I would run out of insulin and my parents would have to help, or they couldn't send it out in time, I would literally go down to the clinics in Hollywood, and they'd give me insulin. It all made me resilient and determined, and most importantly, grateful when the second half came along."
When Michaels and his bandmates in Poison were beginning to rise in popularity, they did so as an independent band, doing much of the work a major record label would normally do. Bret Michaels couldn't have been more proud of their early days, toughing it out while climbing to the top. "My big signing day and signing party for Look What the Cat Dragged In (Poison's debut studio album, released August 2, 1986) was sitting on a floor in El Segundo, California, shrink wrapping my own albums," he recalled. "You know those stories about private jets and limos? I'd love to tell you that happened, but none of that happened."
Bret Michaels didn't really live with the girls while filming Rock of Love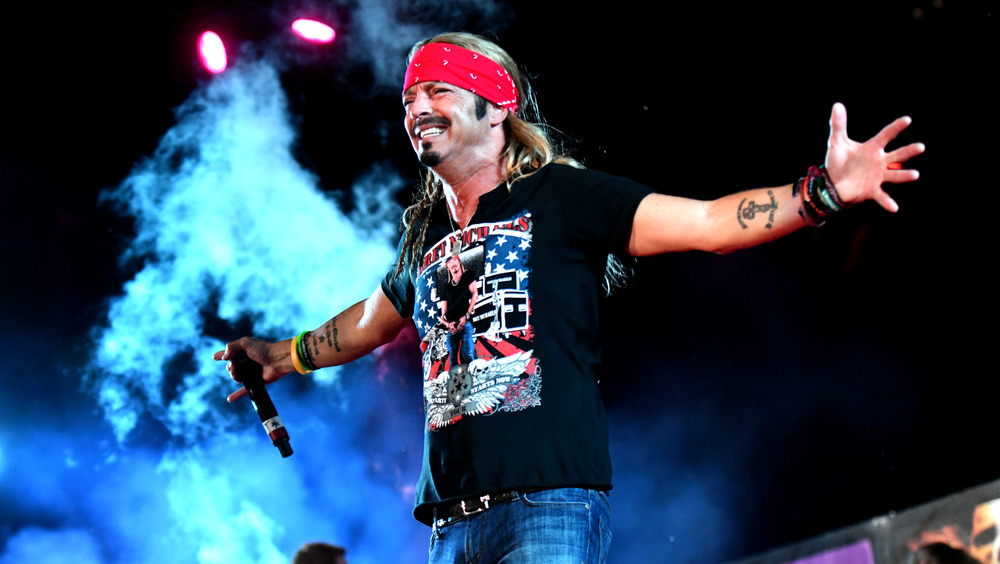 Scott Dudelson/Getty Images
Fans of Rock of Love can't forget the famous Bel Air Mansion that served as the backdrop and holding pen for Michaels' many hopeful lovers each season. During her Ask Me Anything interview on Reddit, per Cheatsheet, the former producer of the show mentioned how Michaels wouldn't usually be home. In fact, he wouldn't even sleep in the same house as any of the girls — as it turns out, his bedroom was just another part of the set. "He did not stay in the house with the girls," the Rock of Love producer mentioned. "He would go back to his crib, and production would call him to come back for challenges or if drama was going on."
As many fans of the show remember, there was constant drama on the show — sometimes involving other contestants, other times, involving Michaels. When one of the women would get mad or sad, the producers would have to give Michaels a call and give him the skinny on all the commotion. Once Michaels got an update on the lion's den he'd' soon be walking into, he would show up at the house in a way that made it seem like he was really there all along. "We would have him come in through his room [so] as to make the appearance that he was staying at the house," the producer said.
Bret Michaels doesn't want to talk politics!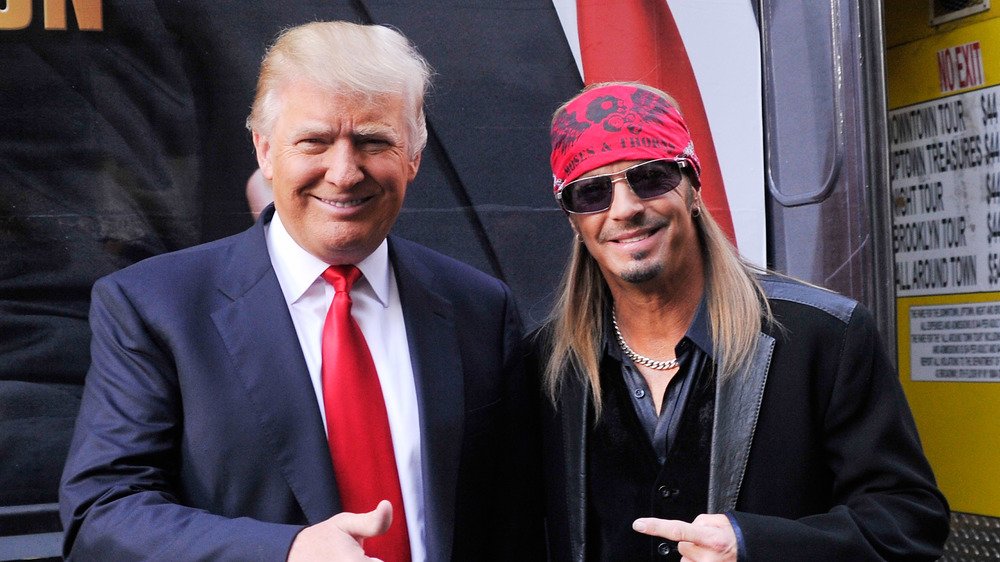 Stephen Lovekin/Getty Images
Another thing you may not know about Bret Michaels is who he's voting for — and that's because he doesn't want you to know! However, it may be obvious who he backed during the 2016 and 2020 elections given their past. Back in 2009, Michaels appeared on Celebrity Apprentice and competed to help raise funds for a charity supporting diabetes research, per The Tampa Bay Times. Before Michaels appeared on the show, he'd actually met with both Donald Trump's sons, Donald Jr. and Eric, while doing previous fundraisers. Michaels explained how his relationship with the former president had been based on helping others, and that while he was on the show, he'd never witnessed Trump being rude to women or minorities. "If he was tough on anyone, he was tough on me," Michaels said during his interview with The Times in 2016. He also said Trump was an "amazing businessman" who "gets stuff done" and "was extremely great around my family and my kids." 
"I've never seen him do anything but talk about America and being an entrepreneur," he said. "And it really fires people up. I really, truly believe, if we give him a chance, I think he's going to do a great job."
In 2019, Michaels was interviewed by TribLive who had follow-up questions regarding the rock star's political stance. "I won't talk politics, but I'll talk solutions," Michaels said. "I feel this: If you really want to get stuff done, you've got to find solutions. You don't want to get into political battles because the only people that suffer are the people in need of medical attention, the people in need of education, better jobs."
Bret Michaels pet accessories are really selling like hot cakes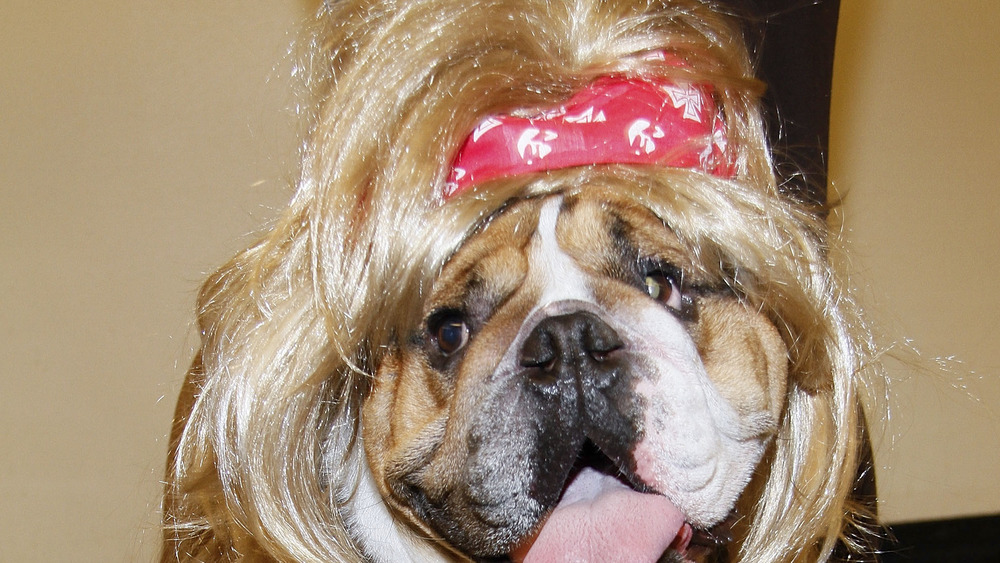 Janette Pellegrini/Getty Images
Bret Michaels may not reveal who he's voting for, but he will tell you the latest products your pet will love. If that sounds odd, here's why: The "Talk Dirty to Me" rocker is now a designer of pet accessories, all created from his brain. In 2012, one of the weirdest years known to mankind, Michaels and Petsmart teamed up to create a Pets Rock Collection of toys, apparel, beds, doo-rags (not for cleaning up after your pup), vinyl boots, a guitar-looking toy, and a tour bus toy.
During the prototyping phase, Michaels tested out the accessories on his two pet German Shepherds named Diesel and Phoenix. "I'm a drealist," he said, per People. "I'm a dreamer with a creative brain, but I'm also a realist. One idea may sound great, but let's try to get this on the dog. It's all meant to be a lot of fun." In 2010, while undergoing heart surgery and dealing with his brain hemorrhage, Michaels' pets comforted him by giving him unconditional love. 
It's quite obvious that the Poison singer who came from hard times and a humble upbringing doesn't forget where he came from. When he wants to give back, he does so, in the forms of many generous efforts.