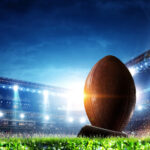 Football On Sundays Was Once Illegal. Here's Why
echo get_the_meta(); ?>
Sundays have been associated with football as long as professional football has existed. Per Minnesota's WCCO, what we know as modern professional football originated in 1920 with the formation of the American Professional Football Association, or APFA, which was renamed the National Football League in 1922. College football was already popular and traditionally played on Saturdays, which left Sunday as the other available weekend day. In the 1950s, newly developed television networks were eager for Sunday programming content, which made football games ideal "appointment television" in an otherwise barren entertainment landscape. Furthermore, in 1961 Congress passed a law "that essentially banned the NFL from broadcasting its games on Friday nights and Saturdays during the fall," to avoid competition with high school and college football, which made the connection between football games and Sundays even stronger. 
Several states have "blue laws" that date back centuries, according to Britannica. These laws ban various secular activities on Sunday; several of them are still on the books, including the prohibition against selling alcohol in some places. As reported by the Pittsburgh Post Gazette in 2019, the Pennsylvania Supreme Court ruled in 1978 that most of the state's blue laws "were unconstitutional because they were not always applied evenly." One Pennsylvania blue law that prohibited Sunday games of football was particularly noteworthy in terms of how it affected the state's historical relationship with the game. 
A technically illegal Sunday game in Pittsburgh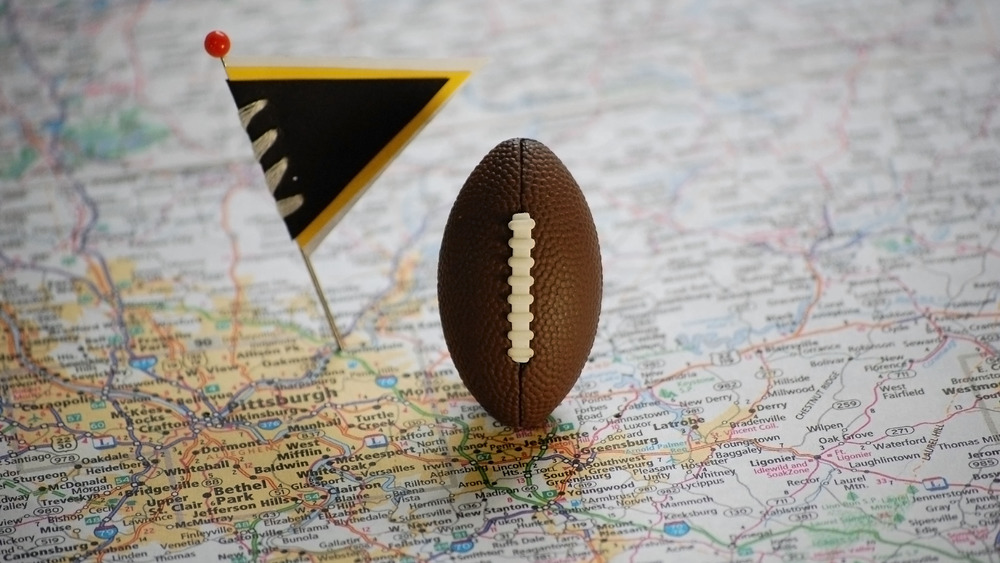 Shutterstock
As reported by the Ellwood City Ledger in 2015, in 1933, the National Football League admitted professional teams from Pittsburgh and Pennsylvania with the expectation that people would vote that November to repeal blue laws that outlawed all professional athletics on Sundays. This necessitated that the teams' games be scheduled either on weekdays when at home, or away on Sundays, until the vote took place. Due to a mistake in planning, there was a game scheduled in Pittsburgh on the Sunday after Election Day, but before the repeal went into effect. This made the game technically illegal.
Art Rooney owned the Pittsburgh team and investigated which officials had the authority to stop the game. He spoke with the Pittsburgh superintendent of police and learned that one, the Allegheny County sheriff, would be out of town that Sunday. Upon discovering that the other person was, in fact, the man he was speaking to, Rooney pulled out two complimentary tickets to Sunday's game and presented them to the superintendent of police. It worked; that Sunday, "while most of the priests and pastors in Pittsburgh spent the [day] … looking frantically for the one man in town who could enforce the law that was still in place, if only for a few more days, that man was in the stands."