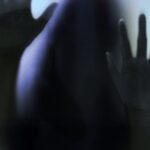 Here's How Many Victims 1890s Serial Killer Lizzie Halliday Actually Had
echo get_the_meta(); ?>
Eliza (Lizzie) Margaret McNally was born in 1864 in County Antrim, Ireland. As reported by the Jay Heritage Center, Eliza and her family moved to the United States when she was 3 years old. At the age of 15, Eliza married her first husband, Charles Hopkins, and gave birth to a son later that same year.
Jay Heritage Center reports Charles died two years after he and Lizzie were married. Within months, she married Artemus Brewer, who died less than one year later. Lizzie's third husband, Hiram Parkinson, left her one year after they were married.
At the time, nobody questioned the deaths of Charles Hopkins or Artemus Brewer. However, it is well documented that Lizzie attempted to kill her fourth husband, George Smith. As reported by Jay Heritage Center, Lizzie gave George a cup of tea, which was laced with poison, just months after they were married. However, he survived the attempted poisoning, and Lizzie reacted by taking "every portable article in the house" and moving to Vermont.
Shortly after arriving in Vermont, Lizzie married Charles Playstel. However, the marriage lasted only two weeks before she fled to Philadelphia — where she lived with some friends of the family and eventually opened a small store.
Jay Heritage Center reports Lizzie eventually burned her store to the ground, in an attempt to profit from the insurance settlement. However, she was ultimately convicted of arson and was sentenced to serve two years in prison.
Lizzie meets Paul Halliday
Following her release from prison, Lizzie moved to Newburgh, New York, where she met a widower named Paul Halliday. As reported by Murder by Gaslight, Paul was living on a farm with his five sons when he met Lizzie and hired her as a live-in housekeeper. Although Paul was 40 years older than Lizzie, the couple fell in love and were eventually married.
Murder by Gaslight reports Paul's friends and neighbors were suspicious of Lizzie and her intentions. According to reports, they were disturbed by Lizzie's harsh facial features and her "erratic disposition." They also thought she was a "gypsy," as she seemed to enjoy spending time in the woods — especially late at night.
Two years after Lizzie and Paul were married, the family's farm caught fire and burned to the ground. One of Paul's sons, who Lizzie reportedly disliked, was killed in the devastating fire. Although authorities detained and questioned Lizzie about the suspicious fire, there simply was not enough evidence to charge her with arson or murder.
As reported by Murder by Gaslight, Lizzie Halliday was arrested one year later on charges of horse theft. However, her trial was delayed because she was declared legally insane and was committed to a mental health facility.
In the months following her commitment, Lizzie had a number of violent outbursts and was subsequently transferred to three different facilities. However, when the horse theft charges were dismissed, her behavior suddenly changed, and she was declared cured.
If you or someone you know is struggling with mental health, please contact theCrisis Text Lineby texting HOME to 741741, call theNational Alliance on Mental Illnesshelpline at 1-800-950-NAMI (6264), or visit theNational Institute of Mental Health website.
Lizzie Halliday goes on a murder spree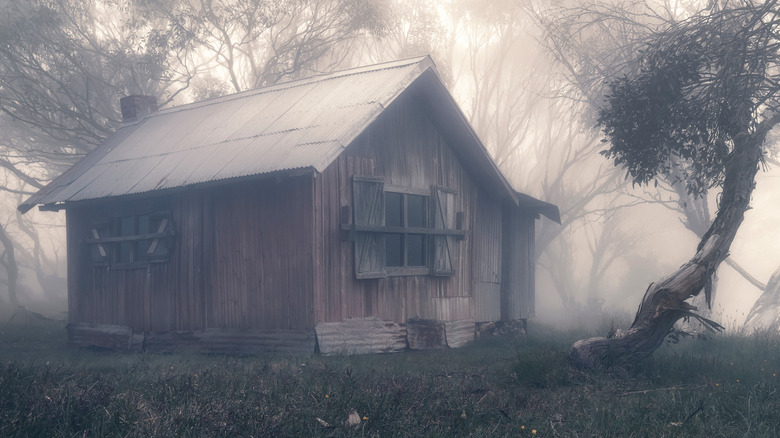 Kristian Bell/Shutterstock
Upon her release from the mental health facility, Paul invited Lizzie to move back to the family farm. However, as reported by Murder by Gaslight, Lizzie remained under a veil of suspicion. Although some people believed she actually was insane, others suspected she faked her mental health issues to avoid a criminal conviction.
In August 1893, Paul Halliday seemingly vanished without a trace. After he had been missing for several days, his neighbors questioned Lizzie about his whereabouts. However, as they were not satisfied with her answer, they contacted authorities.
During a subsequent search of the Halliday property, authorities found a carpet and a piece of rope inside the house, which were both soaked with blood. They also found Paul Halliday's body under the kitchen floor. 
In the barn, they discovered the decomposed bodies of two women buried in a pile of hay. As reported by Murder by Gaslight, both women were bound with rope and had been shot in the chest.
Lizzie Halliday was promptly arrested and charged with the murders of Paul Halliday, Margaret McQuillan, and Sarah McQuillan. However, her sanity was once again brought into question, as she behaved erratically throughout her trial. Murder by Gaslight reports Lizzie Halliday was sentenced to death. However, the sentence was commuted to life in prison due to her questionable mental health.
While in prison, Halliday stabbed a nurse to death with a pair of scissors. The nurse was her last known victim.