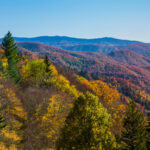 Here's How Old The Appalachian Mountains Really Are
echo get_the_meta(); ?>
According to Mental Floss, the Appalachian Mountains cut through 18 American states and five Canadian provinces. Moreover, the area surrounding the mountains, known as the Appalachian Region, is home to 25 million people (via Appalachian Regional Commission). It also has a celebrated ecosystem that includes 140 species of trees, 250 species of birds, and so much more.
Besides housing a variety of wildlife, the region fuses different ethnic groups to create the diverse traditions and customs of the Appalachian people (per Blue Ridge Mountains Travel Guide). Although the term "Appalachian" refers to the entire mountain range, some of the more well-known sub-ranges include the Blue Ridge Mountains and the Great Smoky Mountains.
Per Explore Asheville, the highest peak of the Appalachian mountains can be found in North Carolina. However, scientists deduce that they were once as tall as the Himalayas (via West Virginia Public Broadcasting). Of course, this would have been in their early years, when they formed long before any human could catch sight of them.
The age of Appalachian Mountains is complicated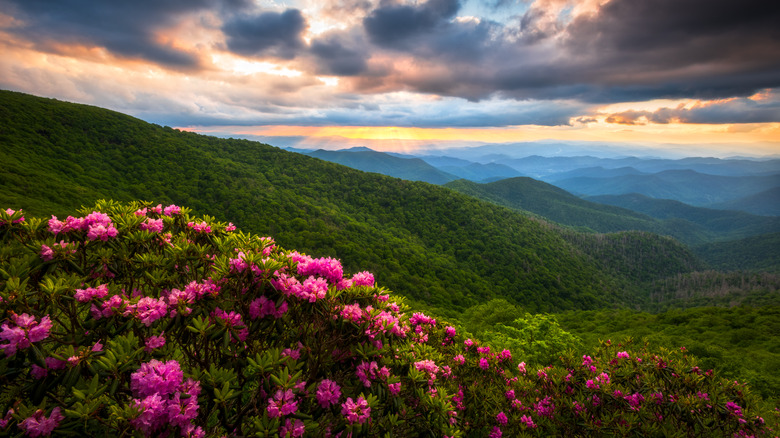 Dave Allen Photography/Shutterstock
As the United States Geological Survey explains, the rocks at the core of the Appalachian mountains formed more than a billion years ago when North America and South America merged together. However, the mountains did not form at all once; they would pop up but erode over time (via Mental Floss). This cycle continued and as one mountain set crumbled another would emerge.
Today, the topography of the Appalachian Mountains is about 20 million years old. According to West Virginia Public Broadcasting, some areas of the Applachians are made up of rocks that are approximately 1.2 billion years old.
These, however, are not the oldest rocks on earth; those can be found in Canada and Greenland (at about 4 billion years old). Nonetheless, the Appalachian Mountains are distinct. Thanks to their continuing rebirth through their billion-year lifetime, they are simultaneously young and old.
With its vast beauty and fauna, one can enjoy the mountain's offerings by hiking the Appalachian Trail. Per Discover Walks, it is said to be the longest in America. However, it's also an incredibly difficult hike. Although 3 million people walk parts of the trail each year, only 10 to 15% of people who start make it through all the way.