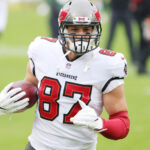 Rob Gronkowski: The Truth About The Buccaneers' Tight End
echo get_the_meta(); ?>
In just a matter of days, the Buccaneers will be walking out onto the Raymond James Stadium field to battle against the Kansas City Chiefs in the 2021 Super Bowl. Win or lose, making it to the game of games is a victory in itself, and this one comes in no small part from tight end Rob Gronkowski (and QB Tom Brady).
Gronkowski, affectionately known as "Gronk," is widely believed to be one of the greatest tight ends in football history. It's his first season with the Buccaneers, but he's paired with Tom Brady on the field once again, and just that simple mashup will make Super Bowl LV a seriously tough game for the Chiefs. With talents like Gronk's, we expect he'll go far in the NFL. Football is his life after all. Or is it? If his stunning athletic record is all you know about Gronk, then you're in for a treat, because Rob Gronkowski is much more than your run-of-the-mill professional football player.
For most players, it's enough to take home one Super Bowl ring, but for others, there's no such thing as "enough." As of now, Rob Gronkowski has taken home three Super Bowl victories from his time with the Patriots, and he now has a chance to bring home a fourth. He has the kind of record that makes you think he's been in the game from the start, but that's not the case.
He's won three Super Bowls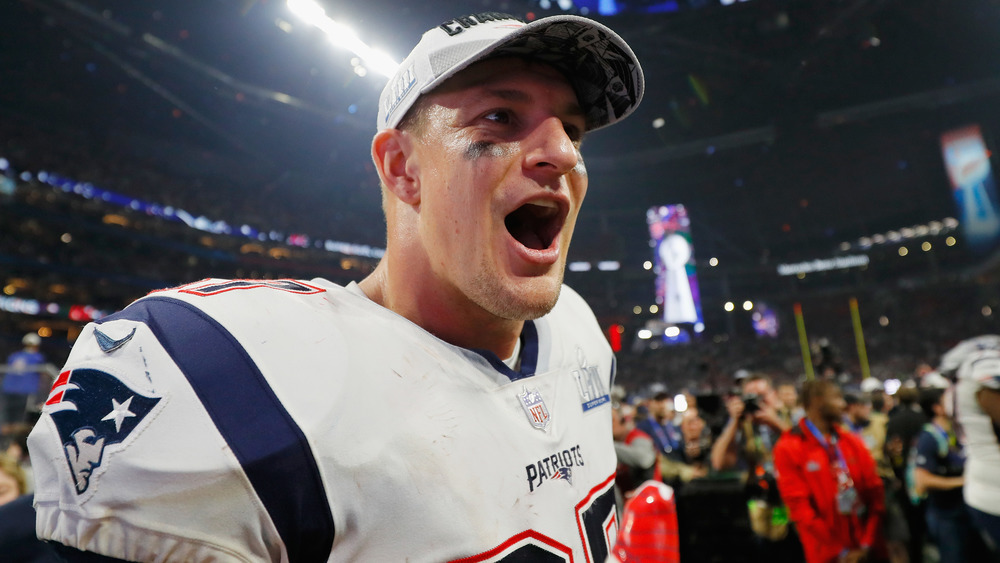 Kevin C. Cox/Getty Images
As the NFL website points out, Gronk was drafted to the Patriots in 2010 — less than 11 years ago, or 10 seasons, if you subtract his year off in 2019.
Super Bowls aren't the only metric by which to measure this player, either. He holds the record for most career touchdowns in Patriot franchise history, he's been named to the Pro Bowl five times, he's earned four All-Pro honors, and, as the Buccaneers website points out, the guy has made it to the playoffs every single season he's been on the field. Not to mention that he seems to share a freakishly magical connection to teammate Tom Brady that has gotten them tied for most postseason touchdowns between a quarterback and receiver pair in the league's history.
As for his time off from the NFL in 2019: According to ESPN, Gronk retired from the New England Patriots following their Super Bowl LIII win because the joy was fading out of the game the more the pain stacked up. An unfortunate side effect of contact sports is injuries, and Gronkowski has had enough of them to make us wonder why he ever came back.
The injuries started while he was still playing college ball. Professionally, his first injury was a big one. According to Forbes, Gronk missed six games and required multiple surgeries for a broken arm back in 2012.
He took time off to become the WWE champion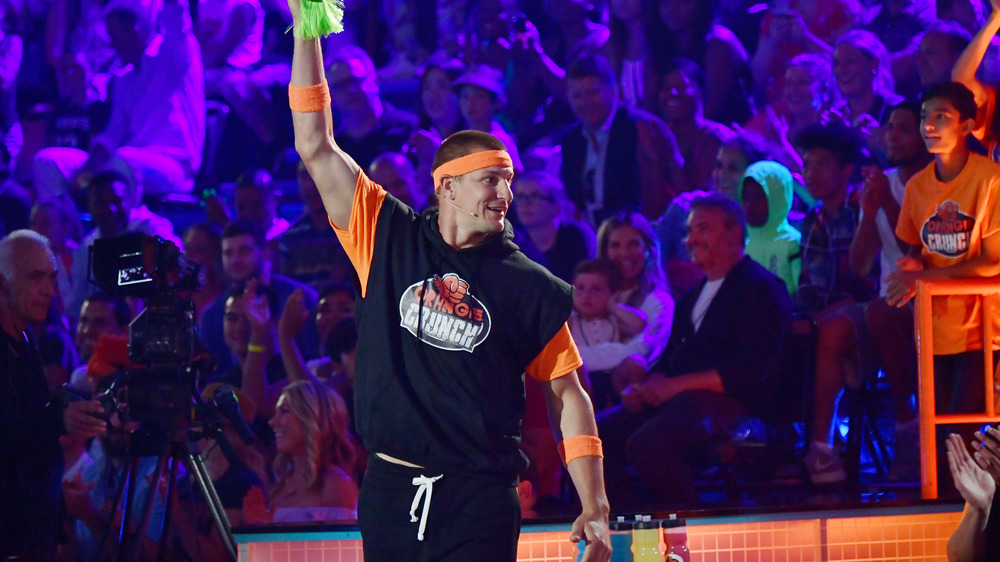 Emma Mcintyre/kcasports2019/Getty Images
Since then, he's herniated discs, fractured vertebrae, torn his ACL and MCL, sustained a lung contusion, and sprained and strained pretty much everything. But bones and muscles come second to the brain. Gronkowski admitted to CBS in 2019 that he'd had "probably, like 20 concussions" and blacking out five times on the field.
When Gronkowski took his year-long hiatus from pro ball, he had to do something, and that something was pursuing a career with World Wrestling Entertainment (WWE). With a large frame (6'6″ and 268 lbs) and an equally large personality (loud), you'd think his transition into wrestling would've gone smoothly. It did not. He won the 24/7 title, but that was the peak of his months-long wrestling career.
According to Forbes, Gronk had as hard a time winning over wrestling fans as he did befriending the other performers. Wrestling fans don't like outsiders, especially those with the type of goofy persona Gronk carried into the ring, and wrestlers don't like when people cop out of their spot and delay filming. As Gronkowski learned, you do it once, and the other performers talk smack about you when you run off to reprise your role as one of the greatest tight ends in history.
Fortunately, Gronk's wrestling career didn't last long. His retirement from the NFL was kind of conditional. The athlete was willing to return to the gridiron under one condition: He could play next to Tom Brady with Buccaneers.
Gronk loves the limelight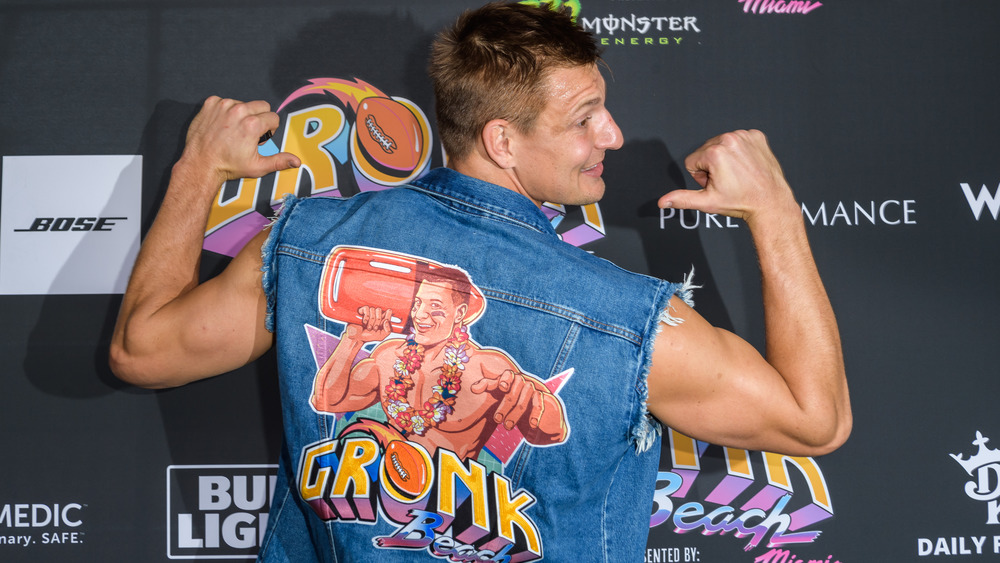 Jason Koerner/Getty Images
That single condition got him out of a wrestling contract full of mandatory performances that few people on wrestling scene were looking forward to in the first place. That's what we call a "win-win."
It looks as if Rob Gronkowski will do anything that gets him in front of his fans. Professional football, professional wrestling, and a few more professions that you might not have known about. To start with, this guy is a New York Times bestselling author. Yeah, this wonderful jock wrote a book, and people like it. The book, It's Good to Be Gronk, is an autobiographical trip through Gronkowski's life — " an exclusive front row seat of his life from the locker room to the VIP room," as the publisher describes it.
Next, we move on to the camera, which Gronk must love. His IMDB profile shows 16 acting credits (and 81 "self"). Part of these credits are WWE related, but others are a little more legit. He's appeared or is appearing in a handful of movies, and has been featured in a few famous music videos alongside voices like Katy Perry and Nicki Minaj. Not to spoil this for fans who are currently behind on The Masked Singer, but it was Gronk hiding in the White Tiger mask on the 2020 season of the show. To add to this legendary tight end's resume, he's also produced a handful of documentaries. Who would've known someone nicknamed "Gronk" would turn out to be a true polymath?