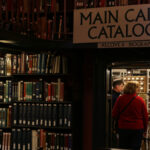 The Ancient Card Catalog Inside The Library Of Congress
echo get_the_meta(); ?>
The United States' Library of Congress (LOC) in Washington, D.C. is (probably) the biggest library in the entire world. A variety of treasures is contained therein, and not just books; they include the items in Abraham Lincoln's coat pockets when he was shot, every tweet published to Twitter since 2010, and even its very old, very analog card catalog, which Atlas Obscura called "a nostalgic bibliographic gem."
Card catalogs were the pre-computerization way in which libraries organized their holdings. Patrons utilized them to find not only physical materials within a library, but also as a method of searching topics by authors, titles, subjects, and cross-referenced topics, to name a few. According to the LOC's own website, "there are numerous ways to look for a book in the catalog," which is an important aspect of any classification system: multiple pathways in which to find and use information.
The LOC's classification system dates back to 1898. By 1901, its LC Card Division was mass producing its cards and selling them to libraries across the United States. Many libraries still use the system to classify and arrange its materials, although physical card catalogs have been replaced by digital systems. 
'It's like a religion'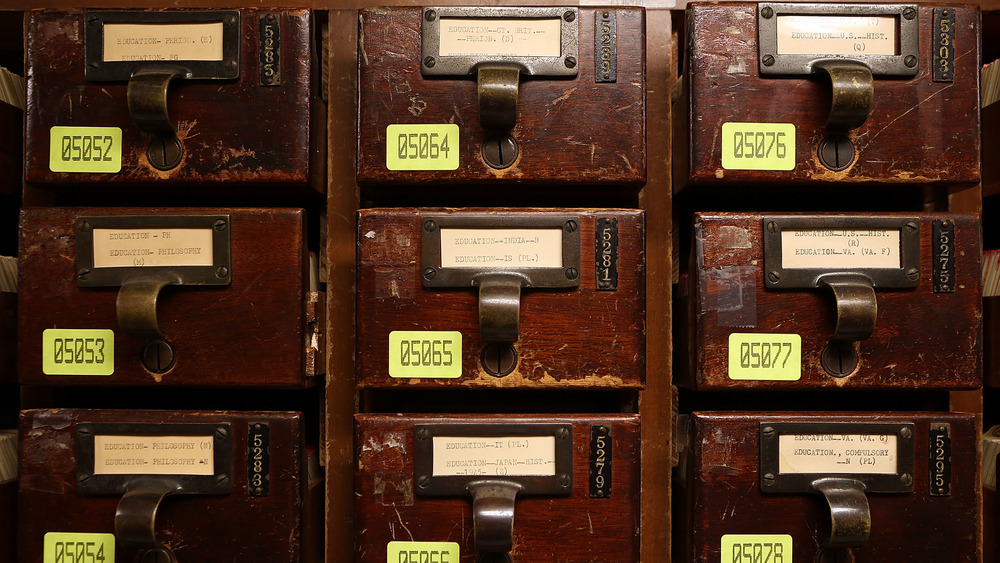 Alex Wong/Getty Images
The LOC card catalog is available to the general public just twice a year, during the library's open houses. Atlas Obscura reports that "[a]dult visitors often venture in to the catalog area and breathe in deeply as they remember the smell of the library they grew up with." No cards have been added to the physical card catalog since 1980, but it's still used by researcher and librarians. Another physical card catalog lives in the basement of the Library of Congress, where it's used primarily by catalogers. It remains closed to the public. 
The Library actually started digitizing its catalog in 1967 under the direction of Henriette D. Avram, a former National Security Agency programmer and pioneering computer scientist. The project wasn't completed until the mid-1980s due to the sheer size of the LOC's holdings. The Library finally put its own catalog online in 1993. Nevertheless, people still flock to see the original wooden catalog; to some, it has an almost iconic status. Atlas Obscura quoted an old Washington Post interview from 1984 with Director of Planning Bob Zilch who, when asked about the card catalog's fans, noted, "It's like a religion."