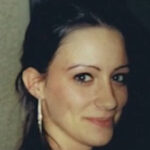 The Biggest Brianna Maitland Theories: What Really Happened?
echo get_the_meta(); ?>
On March 19, 2004, 17-year-old Brianna Maitland was working her shift as a dishwasher at the Black Lantern Inn in Montgomery, Vermont. As reported by The Charley Project, Maitland's coworkers said her shift ended sometime between 11:20 p.m. and midnight. Stories of the Unsolved reports Maitland's coworkers asked her to join them for a late dinner after work. However, Maitland turned down their invitation, as she had to be up early the following morning to work her second job as a waitress at KJ's Diner in St. Albans, Vermont.
Stories of the Unsolved reports Maitland said she was going directly to the home of her childhood friend, Jillian Stout, where she had been recently staying. Stout's home, which was in Sheldon, Vermont, was approximately 20 miles west of the Black Lantern Inn.
That weekend, Stout had been out of town visiting family. Therefore, she was not aware Maitland had not returned home until two days later. Stories of the Unsolved reports Maitland left a note for Stout, stating that she would be home after her Friday evening shift. However, Stout said she assumed Maitland simply moved back in with her family, who lived in East Franklin.
Stout did not realize Maitland had actually disappeared until March 23, when she called Maitland's parents' home and realized she was not there either. Maitland's mother, Kellie, contacted her daughter's friends and employers, but nobody had seen her since she left work Friday night. She immediately called authorities to report her daughter missing.
Brianna Maitland vanished without a trace
Nancy Anderson/Shutterstock
One day after Brianna Maitland went missing, a state trooper was called to a deserted property in Richford, Vermont, known locally as the "old Dutchburn house." As reported by Stories of the Unsolved, an unknown caller reported an unoccupied vehicle, which did not belong to the property owner, was parked inside an abandoned barn.
When the trooper arrived on the scene, he found a "pale green" 1985 Oldsmobile Delta sedan with minor damage to the rear bumper. Stories of the Unsolved reports the damage appeared to have been caused when the vehicle struck a wall while it was being backed into the barn. In addition to the damage on the bumper, a piece of wood fell off one of the barn windows and landed on the vehicle's trunk.
Although the damage was minor, authorities initially believed the driver left the car in the barn because they were under the influence of alcohol or drugs.
As reported by Stories of the Unsolved, the car was unlocked. However, the rear wheels were raised off the ground, which prevented it from being driven. Inside the vehicle, authorities found two of Brianna's uncashed paychecks, her driver's license, contact lenses, several items of clothing, medication for migraines, and some loose change. However, the vehicle's keys were never found.
Stories of the Unsolved reports the vehicle was registered to Kellie Maitland, but authorities assumed it was driven by Brianna, as her paychecks were still inside. 
Brianna Maitland was attacked in the weeks before her disappearance
Authorities went to the Black Lantern Inn to talk to Brianna about the abandoned car but it was closed. The officers did not realize Maitland was missing, and the car might be evidence in her disappearance, until three days later when her mother called to report her missing.
As reported by Stories of the Unsolved, Maitland's family believes she was abducted. However, the Vermont State Police were initially skeptical, as there were no signs of a confrontation at the scene and there was no indication that anyone was injured in the car or anywhere in or around the barn.
Although there was little evidence at the scene suggesting Maitland was abducted, her family believes she was in some kind of trouble.
Around three weeks before she vanished, Maitland was attending a party when she was physically attacked by a female acquaintance. As reported by Stories of the Unsolved, Maitland's father, Bruce, believes she was attacked because she was talking to a man — someone the other woman was either romantically involved with or interested in.
Despite the fact that she was trained in jiu-jitsu, witnesses said Maitland did not appear to defend herself against the other women. The attack left her with a concussion, a broken nose, two black eyes, and several other facial wounds. Stories of the Unsolved reports charges against the other woman were filed, and the court case was pending at the time of Maitland's disappearance.
Brianna Maitland appeared "shaken" after an encounter at a store
Stories of the Unsolved reports authorities eventually dismissed the charges against the woman who attacked Brianna Maitland and have stated that "the woman … has been cleared of any involvement" in her disappearance.
Kellie Maitland said her daughter was in a generally upbeat mood on the day she disappeared. That morning, she took the exam for her GED and learned that she passed and would receive a high school equivalency diploma. For Brianna, earning her GED was an important step in her goal to attend college.
To celebrate, Kellie and Brianna met for lunch and a shopping trip. However, while inside one of the stores, Kellie said Brianna saw something or someone that prompted her to leave the store and wait for her mother in the parking lot. Although her daughter was visibly "shaken," Kellie said she did not want "to pry."
The incident in the store may be related to one of the most prominent theories in Maitland's disappearance. As reported by Stories of the Unsolved, Maitland's friends confirmed she has experimented with several "hard" drugs including cocaine. The teen was also rumored to be friends with known drug dealers and users in the Montgomery area.
One week after Maitland disappeared, authorities received a tip that she was being held captive by Ramon L. Ryans and Nathanial Charles Jackson at a home in Berkshire. 
Tipster claims Brianna Maitland was murdered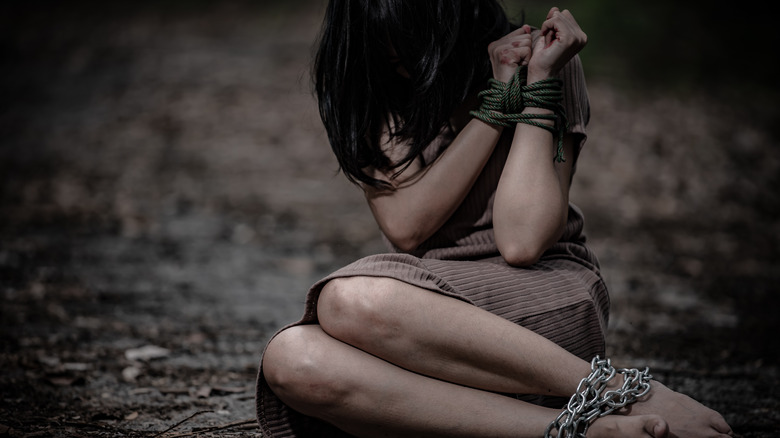 kittirat roekburi/Shutterstock
Stories of the Unsolved reports authorities raided the home but Maitland was nowhere to be found. They did, however, find drugs and paraphernalia on the premises.
Later that same year, authorities received another tip implicating Nathanial Jackson and Ramon Ryans in Brianna Maitland's disappearance and death. The anonymous tipster said Maitland and Ryans argued because he owed her money. As reported by Stories of the Unsolved, the source said Maitland loaned Ryans money to purchase cocaine, and he never paid her back.
The source said Jackson and Ryans ultimately killed Maitland. They reportedly hid her body in the basement of another home for one week. They then "dismembered [her] with a table saw and disposed of [her] at a pig farm." Stories of the Unsolved reports authorities have not confirmed the allegations against Jackson and Ryans.
Another theory suggests Maitland voluntarily left town. In the weeks prior to her disappearance, Maitland reportedly told several friends she was planning a short trip. However, as reported by Stories of the Unsolved, authorities have not found any evidence to suggest the teen left willingly, or had the means to do so.
Maitland's parents believe multiple people were involved in her disappearance. As she was trained in jiu-jitsu, they do not believe one person would have been able to overpower her. Stories of the Unsolved reports Bruce and Kellie also think it's possible someone may have been stalking her daughter in the weeks prior to her disappearance.
Was Brianna Maitland abducted by a serial killer?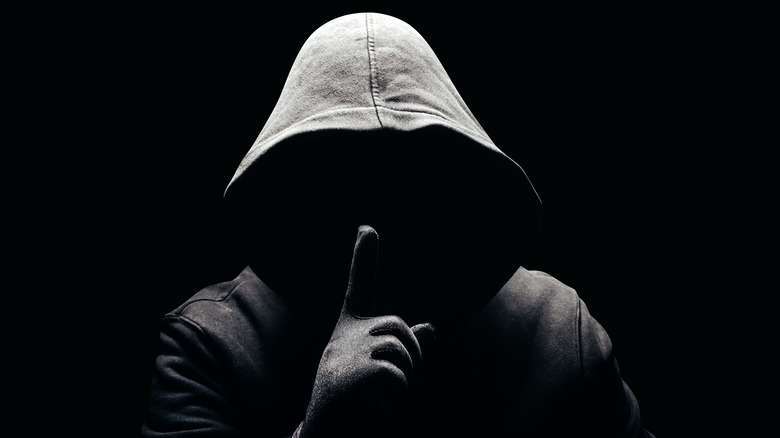 breakermaximus/Shutterstock
Some theories about Brianna Maitland's disappearance suggest she was the victim of a serial killer. One of the more popular theories is that Maitland's case is somehow connected to the disappearance of Maura Murray.
University of Massachusetts student Maura Murray went missing on February 9, 2004. As reported by WMUR, her vehicle was found abandoned in a ditch in North Haverhill, New Hampshire, approximately 90 miles from where Maitland's vehicle was found.
In both cases, there were no signs of an altercation or any indication that the young women were harmed or killed in or near their vehicles. Stories of the Unsolved reports they both left their personal belongings in their cars and they were both attractive young women with dark hair. Both Maitland and Murray seemingly vanished without any trace and nobody was ever charged or convicted in either disappearance.
Although the similarities in the cases are intriguing, WCAX reports authorities have not confirmed any connection between the disappearances.
It has also been suggested that Maitland was a victim of serial killer Israel Keyes. As reported by Stories of the Unsolved, Keyes had several victims in Vermont, as well as several other states. In 2012, authorities investigated the possibility that Maitland was one of Keyes' victims. However, his financial records proved he was not in Vermont when the teen went missing.
Maitland is officially considered endangered and missing. If she is alive, she would currently be 35 years old.