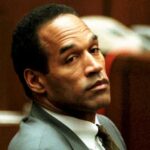 The Biggest Sporting Moment The Year You Were Born
echo get_the_meta(); ?>
"More than just a game" isn't merely a saying that diehard sports fans casually throw around. Domestic and international sports have significant cultural and social affects that last for generations. For many, the memory of a thrilling hockey game or an intense soccer match brings back fond memories, feelings of pride, and even a bit of adrenaline. And on the other hand, there are those landmark sports moments that cause some fans to curse an opposing team, a star player, or a celebrity who wound up in the headlines for the wrong reasons.
Really, each and every year has its own incredible sports moments, but there's always one play, move, or match that stands above the rest. And regardless of when you were born, it's a guarantee that some famous, or infamous, sports moment is associated with that year. So today, we're going to look back in time and explore the wins and losses, victories and defeats, and all the other crucial moments in the wild world of sports. From baseball games to boxing matches (and even a bit of courtroom drama), keep reading to find out the biggest sports moment in the year you were born.
1980: Do you believe in miracles?
1981: You cannot be serious!