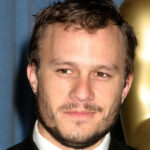 The Disturbing Details Discovered In Heath Ledger's Autopsy Report
echo get_the_meta(); ?>
It's hard not to wonder if Heath Ledger's death could have been easily avoided if only he'd been aware of the dangers of combining multiple prescription drugs, or if a pharmacist or doctor flagged his numerous prescriptions. The Australian actor's shocking death at the young age of 28 disheartened fans across the globe after Ledger had become a highly respected actor for his roles in films like "10 Things I Hate About You," "The Patriot," "Monster's Ball," and "A Knight's Tale." Yet, it was for the groundbreaking film "Brokeback Mountain" that Ledger earned an Academy Award nomination for best actor in 2005 along with a Golden Globe nomination for best actor in a drama, according to Biography. 
The set of "Brokeback Mountain" is also where he met his wife-to-be, Michelle Williams. Biography reported that Ledger left his home in Australia to live in New York with Williams in 2005, and though the marriage ended in 2007, Ledger would spend the rest of his short life in the city. 
His lifeless body was found in his bed in his SoHo apartment by his masseuse on January 22, 2008. According to The New York Times, there were no obvious signs of what caused his death, but a rolled up $20 bill was found near his body. An autopsy was done the next day, but nothing was found wrong in his physical body that could have caused sudden death. However, an autopsy report would tell another story. 
Heath Ledger died from a lethal combination of prescription drugs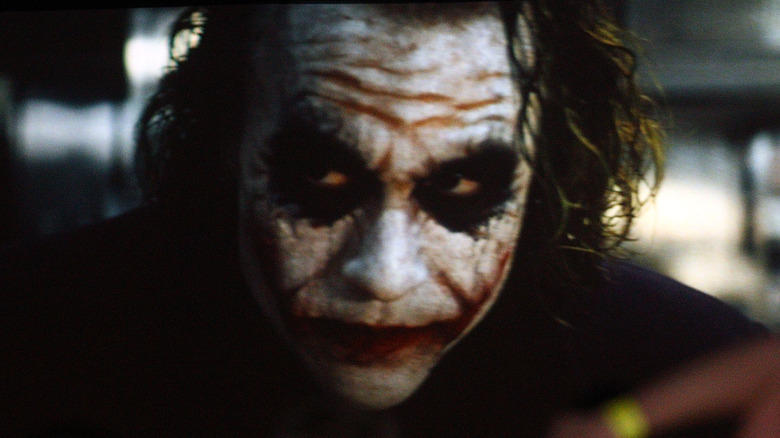 Paul Kane/Getty Images
The year prior to his death, Heath Ledger had been filming a Batman movie, "The Dark Knight," in which he played the Joker. Ledger's approach to that role was innovative and downright chilling, and according to what he told The New York Times, the intensity of playing such a character, who he described as a "psychopathic, mass-murdering, schizophrenic clown with zero empathy" was taking a mental toll. 
He told The Times less than two months before his death that he'd been taking Ambien to help him sleep, but it wasn't working. At the time, he was in London working on the film.
"Last week, I probably slept an average of two hours a night," Ledger said. "I couldn't stop thinking. My body was exhausted, and my mind was still going." 
It would turn out that Ledger had been using several prescription drugs, including painkillers, anti-anxiety drugs, and sleeping pills. According to the City of New York Medical Examiner's Office (via Wired), Ledger "died as a result of acute intoxication by the combined effects of oxycodone, hydrocodone, diazepam, temazepam, alprazolam, and doxylamine." The medical examiner's office ruled the death accidental, "resulting from the abuse of prescription medications." 
"It's the combination of the drugs that caused the problem, not necessarily too much of any particular drug. All these drugs have a cumulative effect on the body," said Ellen Borakove, a spokeswoman for the New York City medical examiner's office, per The New York Times.