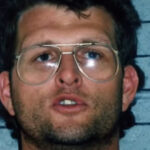 The Happy Face Killer: The Truth About Keith Jesperson's Childhood
echo get_the_meta(); ?>
Keith Hunter Jesperson is a serial killer who claimed the lives of eight women between 1990 and 1995. The police gave him the nickname "The Happy Face Killer" as he would leave a happy face on his confession letters to the media. As reported by Chameleon, Jesperson confessed to murdering 180 people, but investigators were only able to pin those eight victims on him.
Most serial killers had a tough childhood, and Keith Jesperson was no different. His father was an alcoholic and abusive toward him, as was his grandfather. Jesperson started to torture and kill animals at a young age, a trait that is reportedly one of the early warning signs of being a serial killer, according to Insider. Studies show that 70% of violent criminals abused animals in their childhood.
Jesperson was also fascinated by setting fires to wooded areas, and later on in his life, he said that he controlled his urge to kill through arson, according to Biography. Arson is also one of the early childhood signs of being a serial killer, as it gives them an outlet for their aggression (via Healthline.)
Keith Jesperson's crimes escalate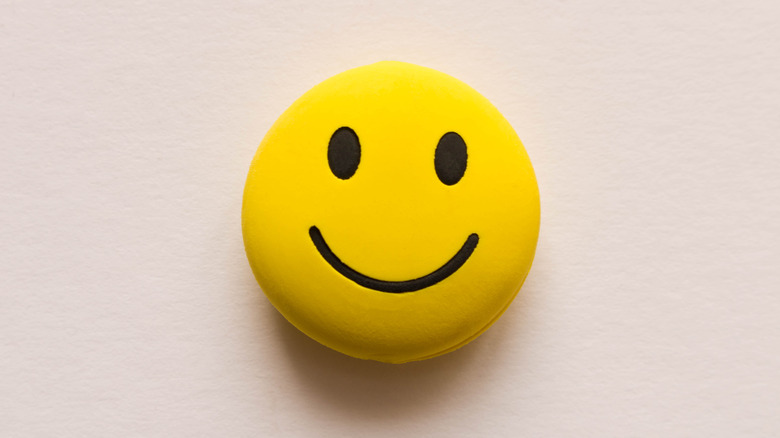 Shutterstock
As Keith grew up, he started exhibiting violent behavior toward people. When Keith's father bought him a BB gun, he shot two of his neighbors without provocation (via Radford University.) From there, Jesperson's activities escalated to shoplifting and he even attempted to kill a boy who held his head underwater in a lake. In another instance, he reportedly violently beat up a boy.
At the age of 31, Jesperson married a woman named Rose. It was shortly after when he took a job as a long-haul truck driver and used that as an opportunity to lure his victims. A couple who falsely confessed to the murder of Jesperson's first victim was arrested but Keith didn't like the idea of anyone taking credit for his crimes. He confessed that he was the murderer on a bathroom wall and signed it with a happy face. Jesperson's final victim was his fiancée, Julie Ann Winningham. She was the only victim that Jesperson knew, but just like the others, she was strangled to death, according to Murderpedia.
Keith Jesperson was sentenced to life imprisonment and is imprisoned at the Oregon State Penitentiary.