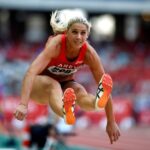 More Of The Most Beautiful Female Athletes in the Industry Today
echo get_the_meta(); ?>
Brie Bella

Along with her sister, Brie Bella is perhaps one of the most well-known professional wrestlers in the business. Brie is a one-time WWE Divas Champion. Apart from her WWE Divas career, she is a reality television personality and entrepreneur.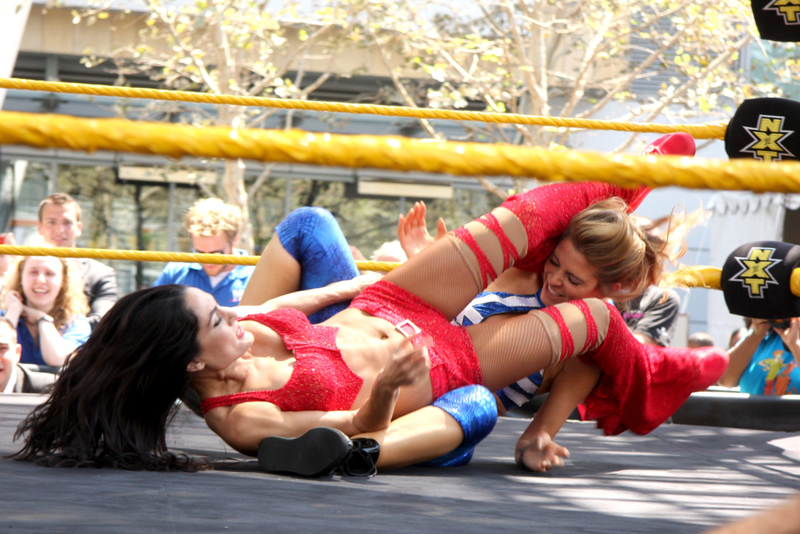 The Bella Twins appear in a whopping eleven WWE video games and have a strong presence in the industry. In 2014 she married fellow professional wrestler Bryan Danielson, better known as Daniel Bryan.
Nikki Bella

Stephanie Nicole Garcia-Colace, better known as Nikki Bella, is a reality TV personality, entrepreneur, and retired professional wrestler.  She was assigned to the Florida Championship Wrestling alongside her sister, Brie Bella, forming the now infamous duo, The Bella Twins.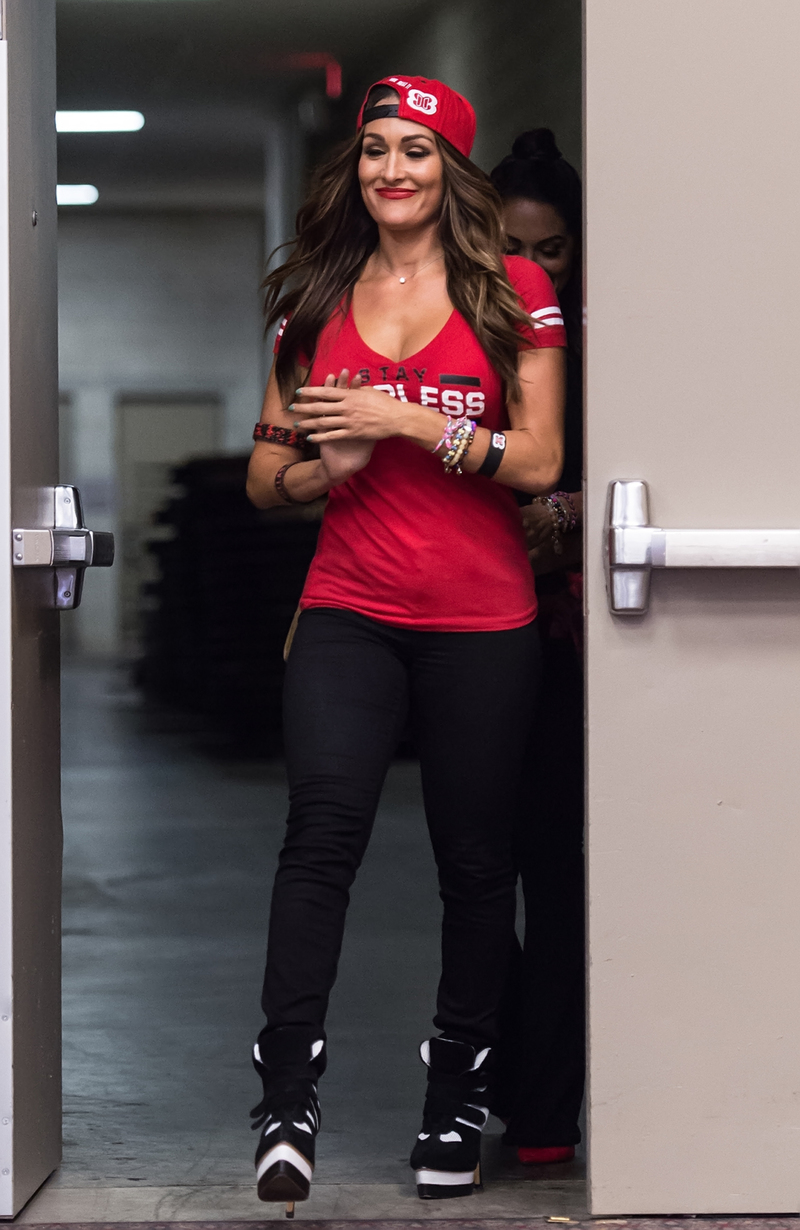 Nikki is a two-time WWE Divas Champion and holds the record for the longest reign with this prestigious title. In 2015, she was dubbed Diva of the Year by "Rolling Stone," along with many other titles and awards throughout her career.
Paige Spiranac

With three million followers on Instagram, Paige Spiranac is a pro-golfer who is known for social media accounts as much as her golf game. Spiranac debuted professionally in December 2015, joining the developmental Cactus Tour in May 2016.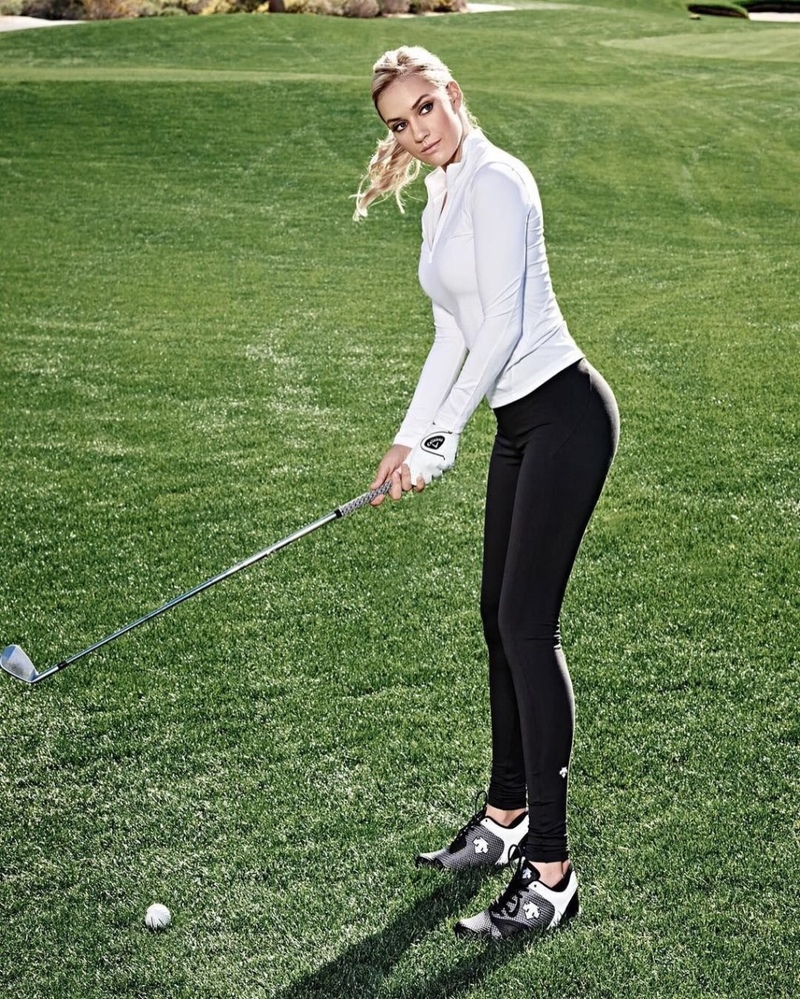 She earned her first and only won that year when she defeated an amateur golfer at Scottsdale's Orange Tree Country Club. Though she initially created her social media accounts to post trick-shot videos, she gained more than two million followers by 2018.
Sydney Leroux

Nicknamed "Syd the Kid," Leroux holds dual citizenship in the United States and Canada. Leroux is a professional soccer player and an Olympic gold medalist, currently playing for Orlando Pride in the NWSL. Married to MLS player Dom Dwyer since 2014, Leroux gave birth to their daughter in 2019.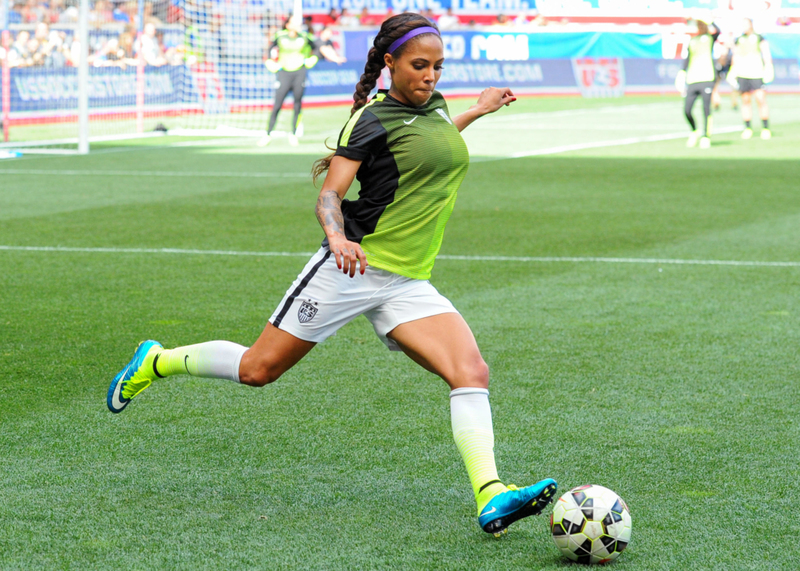 She stunned everyone when she was returned to the field only three months after giving birth. The forward has appeared in several advertisements for Nike, and in 2013 she was featured in Nike's "Winning in a Winter Wonderland" commercial.
Ivona Dadic

The beautiful Ivona Dadic is an Austrian track and field athlete who competed in the 2012 Olympics in the women's heptathlon event.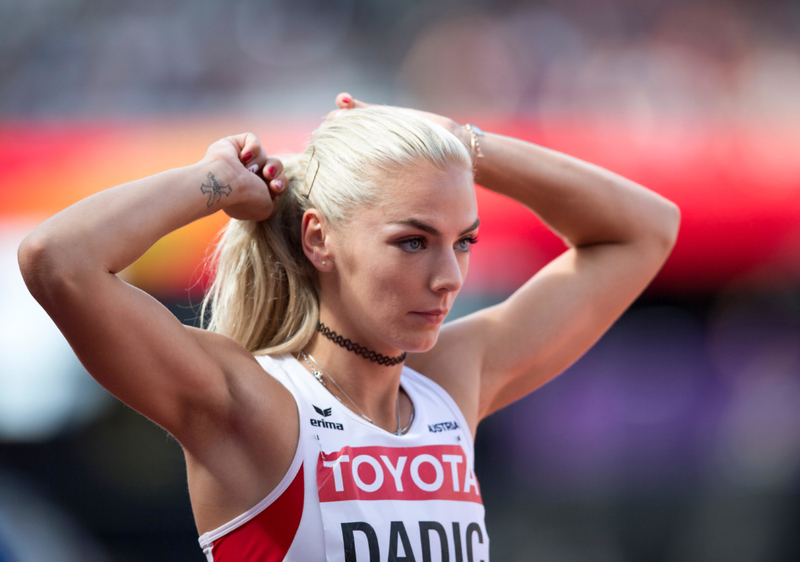 During the games, she achieved three personal bests, the long jump, javelin, and the 800 meters, though she finished 25th overall. She started her career young and was already competing at age nine.
Jinh Yu Frey

Jinh Hie Yu Frey is a Korean-American mixed martial artist who currently competes in the strawweight division of the UFC.  Frey first gained a reputation when she defeated Darla Harris in an MMA fight that went viral.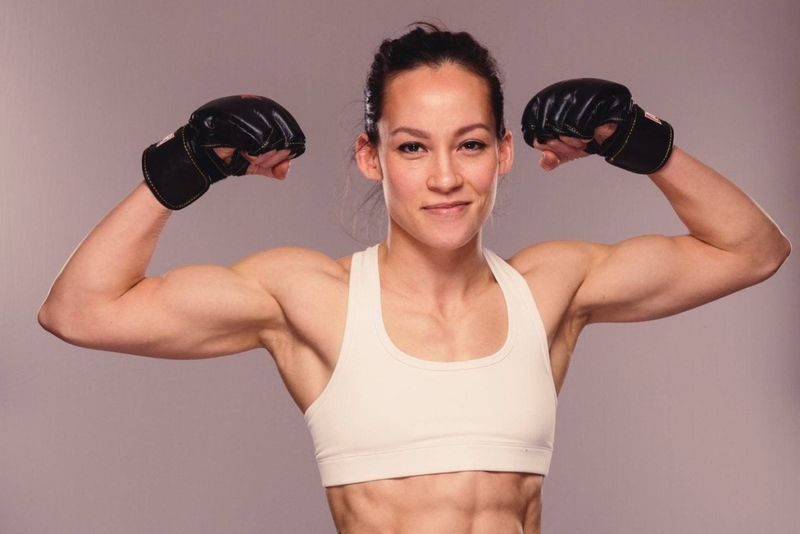 She's had a long list of accomplishments in her life, some of which had nothing to do with mixed martial arts. She graduated high school in three years in the top 2% of her class. Then she went on to earn her A.A.S in Nuclear Medicine. Next, she went to Midwestern State University, getting a B.S in Radiologic Sciences. Phew!
Snežana Rodić

If you don't have a favorite triple jumper, it's high time you found one. Let us present to you Snežana Rodić, the blonde beauty who has developed quite the following. It isn't hard to see why, is it?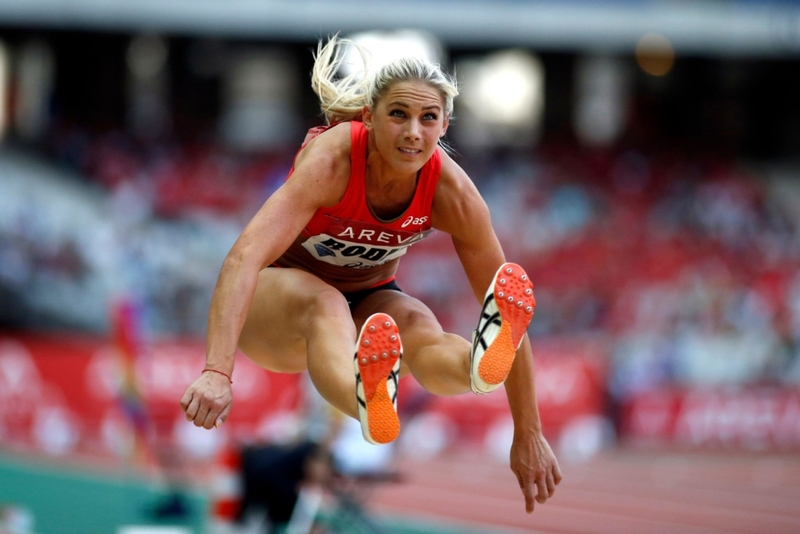 The Slovenian triple jumper keeps her private life private, though we do know she is married to a Slovenian soccer player, Aleksandar Rodić.
Yulia Efimova

Yulia Efimova took up swimming a the age of six and was coached by her father, Andrey Yefimov. In 2011, she moved to California, where she was coached by Dave Salo, the head coach at the University of Southern California.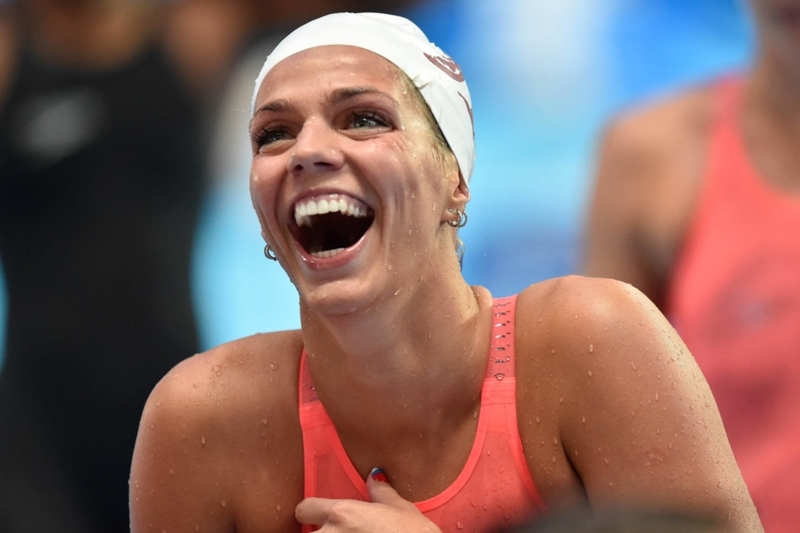 Efimova is a swimmer on the Russian National Team, though she's faced controversy due to steroids banned in professional sports. She is a six-time World Champion and a former world record holder at the 50 meters breaststroke.
Skylar Diggins-Smith

Diggins-Smith is an American pro basketball player for the Pheonix Mercury in the WNBA. Diggins-Smith played for Notre Dame, who she let to three consecutive Final Fours. She finished her career at Notre Dame ranked first in points and steals and as a two-time winner of the Nancy Lieberman Award.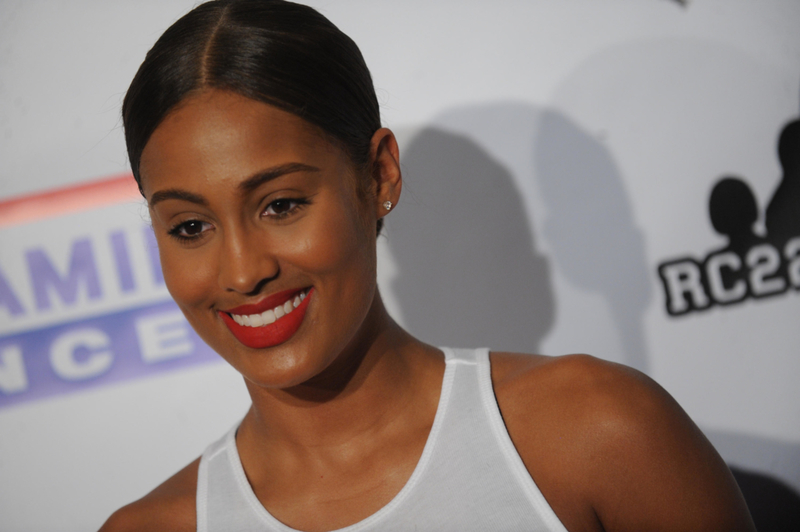 In 2013 she signed with Roc National Sports, becoming the first female athlete to sign with the company. Later in 2013, she signed an endorsement deal with Nike.
Ivet Lalova-Collio

With piercing eyes, Ivet Lalova-Collio is a Bulgarian athlete who specializes in the 100 and 200 meters sprint events. The beautiful athlete is the 13th-fastest woman in the history of the 100 meters. In the 2004 Olympics, she finished fourth in the 100 meters and fifth in the 200 meters.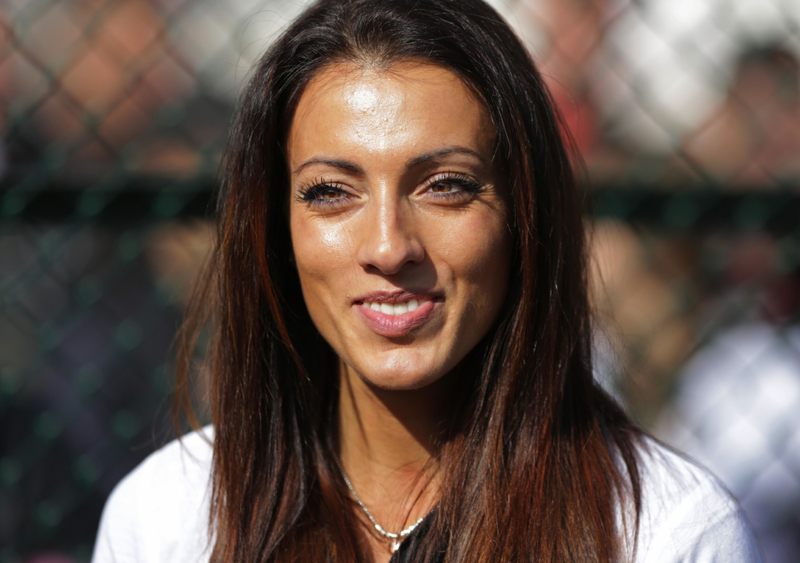 Though her career was put on hold due to a leg injury, she hopped back into the sport, winning gold at the 2012 European Athletics Championships. She has participated in the Olympics four times.
Fátima Diame

With 120K followers on Instagram, Fátima Diame is a star on the rise. The Spanish athlete specializes in the triple jump. She represented Spain at the 2017 World Championships though she didn't reach the final.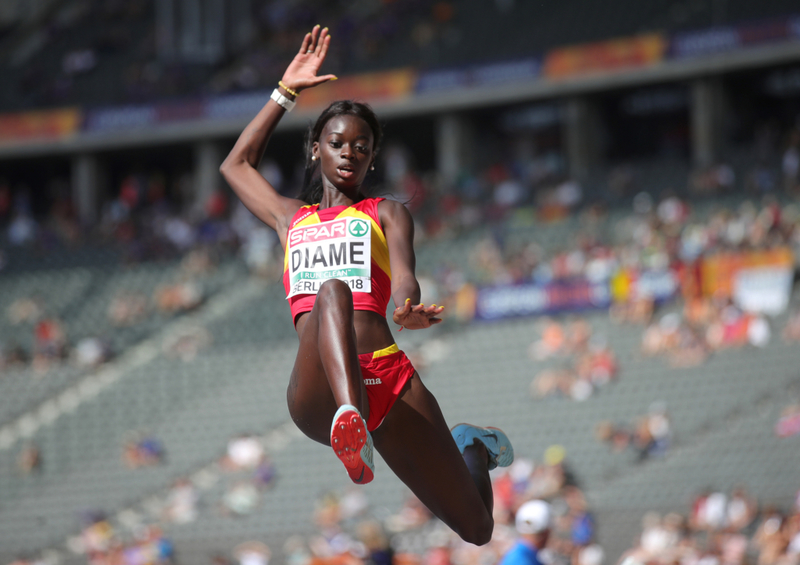 She won a bronze in the long jump at the 2015 European Junior Championships and is on her way to great things!
Brooke Mayo

Brooke Mayo made her professional MMA debut back in at Bellator 172. Mayo did not start her career as a fighter; she was a Division-I soccer player. She loved running on the field and was one of the fastest on her team.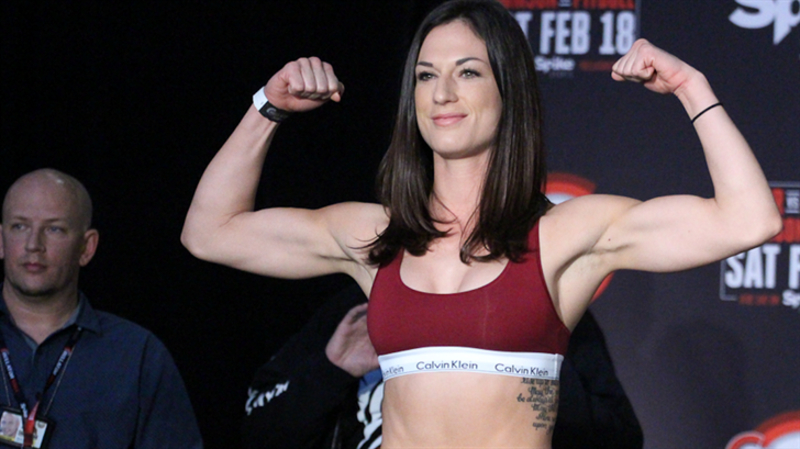 That's when she was diagnosed with chronic exertional compartment syndrome, an exercise-induced disease that produces pain and swelling in muscles in the arms and legs. Though she didn't expect her life to take such a drastic turn, she's happy she overcame her obstacles and found the MMA.
Antonija Sandrić

The Croatian professional basketball player has been featured in several polls for the most beautiful sportsman; her looks have attracted significant media attention since the beginning of her career. She has stated the attention is both flattering and annoying.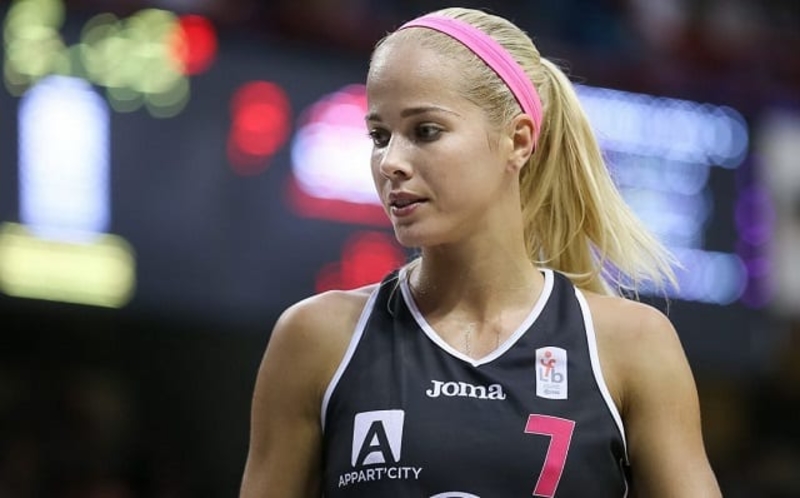 She has declined almost all modeling offers and prefers to focus her energy on her education and career. In 2015 she married fellow Croatian basketball player Marko Sandrić.
Sloane Stephens

Though she isn't a household name in tennis just yet, Sloane Stephens is on her way to becoming one of tennis's greatest. The American professional tennis player is currently ranked World No. 33 by the Women's Tennis Association.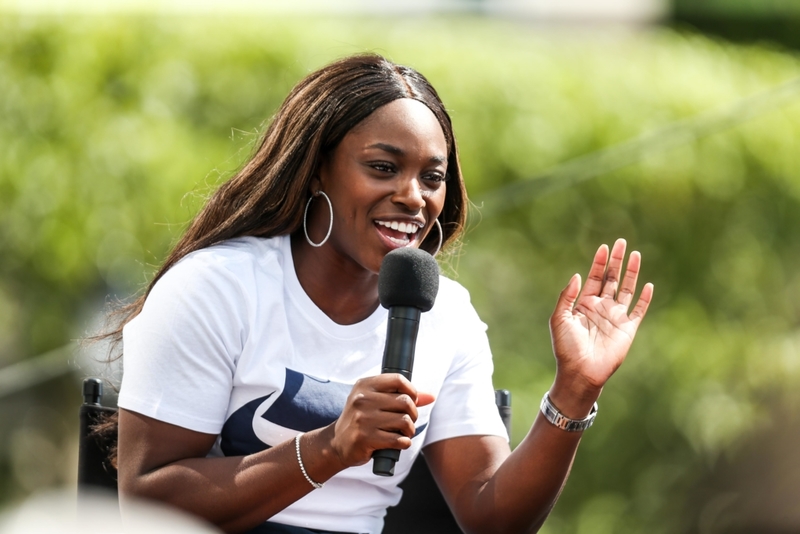 At age 19, she shocked viewers when she defeated the famous Serena Williams in 2013. Though she's had some struggles on the court, she still has a long career ahead of her and plenty of time to shine.
Darya Klishina

Russian long jumper Darya Klishina has won many European Championships over the years and took part in the 2016 Olympic games. Interestingly enough, her interest in sports started at age eight when she began playing volleyball. Influenced by her athlete father, at age 13, she changed her preference for athletics in specialty long jump.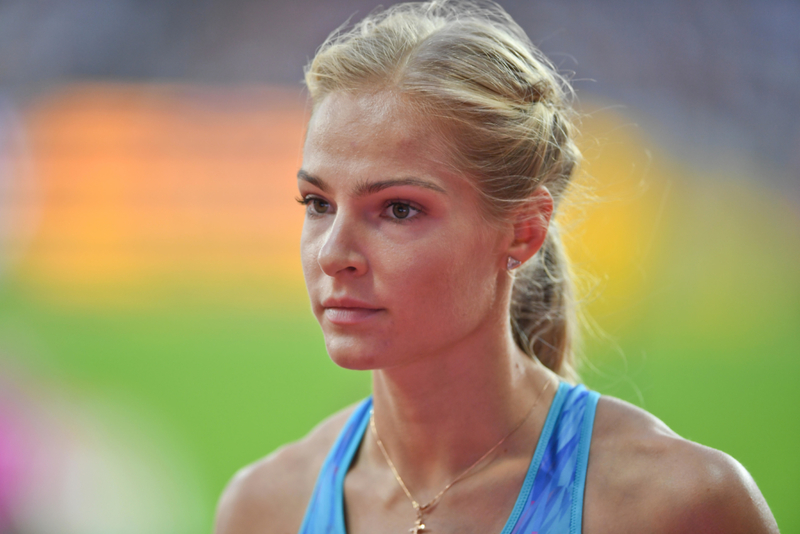 In 2017, she competed as an authorized neutral athlete at the 2017 World Championship in Athletics. She won silver, with a season-best of 7.00 meters, finishing only two centimeters behind Brittney Reese.
Rachel Daly

Rachel Daly is an English soccer player who plays for West Ham United and the English national team. She is sponsored by Under Armor and Adidas and is seen wearing tons of Adidas gear on her Instagram.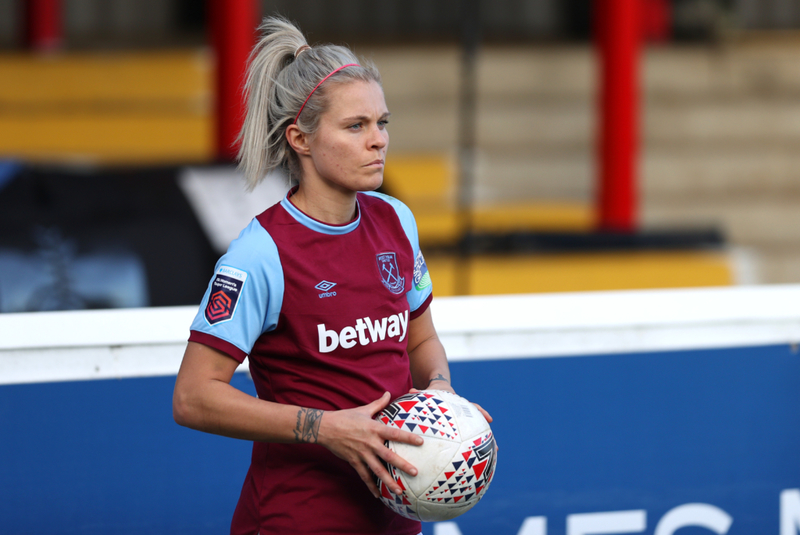 Daly was selected by Houston Dash as the sixth overall pick of the 2016 College Draft. She was voted Player of the Week for the first week of the season after she scored a goal and helped Dash's win against the Chicago Red Stars.
Kosovare Asllani

Kosovare Asllani is a Swedish pro soccer player who plays for Real Madrid and Sweden's women's national team.  Dubbed "Kosse," Asllani is a skilled striker, possessing great speed and unique technique in her game. If you watched the 2019 Women's World Cup, you'd know what a vital role Asllani played in helping Sweden enter the finals.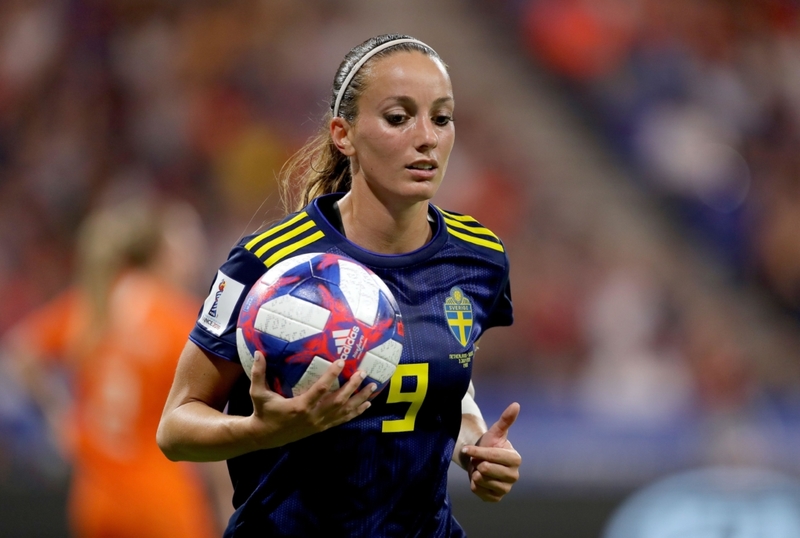 If you check out her Instagram page, it looks like Asllani is a typical woman of her age, enjoying brunch with friends and gorgeous fashion shots. That is if you ignore the hundreds of photos of her on the field!
Anastasia Ashley

It seems as though this Californa girl was born to surf. Anastasia Ashley is an American professional surfer and model; she began surfing at age five. By the age of six, she had won a surf contest using a run-down board that she found in a trash chan. At age seven, she had found herself a sponsor to replace her run-down boards, and the rest is history.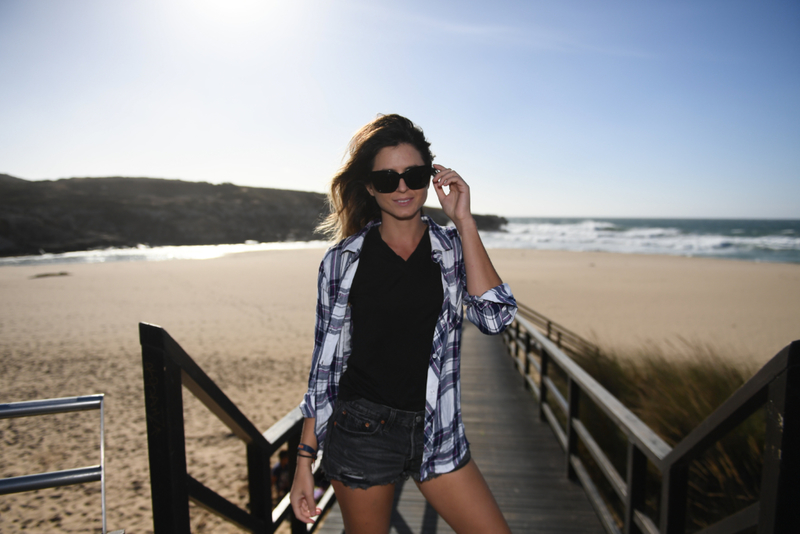 In 2003 Ashley receive the Triple Crown Rookie of the Year award, and at age 16, she had already won her first major national title. She's appeared in many magazines, including the "Sports Illustrated Swimsuit Edition" in 2014.
Maryna Bekh-Romanchuk

Maryna Bekh-Romanchuk is a Ukrainian long jumper and a name you're going to want to remember. She won the bronze medal at the 2013 European Junior Championships. She went on to win the silver medal at the 2018 European Championships.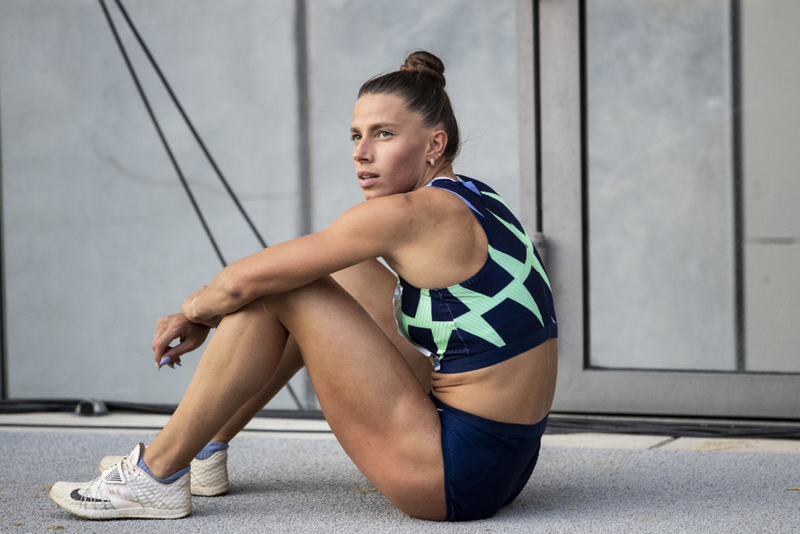 Her best jump is 6.93 meters, which she achieved in Lutsk in 2016. She has a prominent social media presence, posting both personal and professional posts.
Garbiñe Muguruza

The beautiful and talented Garbiñe Muguruza has endorsement deals with Adidas, Babolat, Rolex, and Maui Jim. Though Muguruza has only been competing professionally since 2012, she has won several players who have ranked number one in the world, including the infamous Serena Williams and Caroline Wozniacki.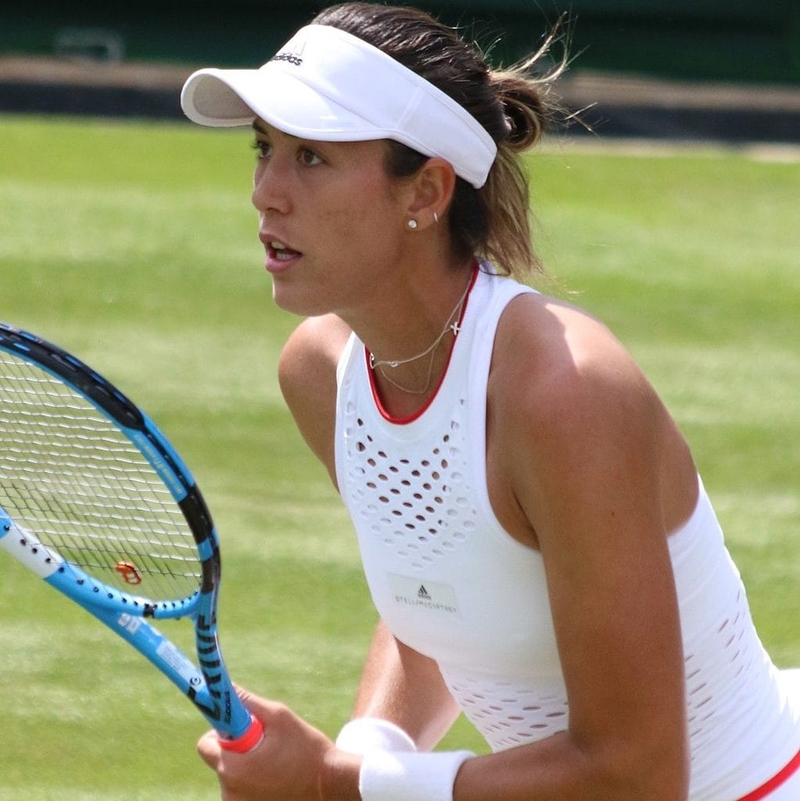 Muguruza was also able to claim the number one ranking after she won Wimbledon in 2017. In her free time, Muguruza loves playing the guitar!
Elena Dementieva

Elena Dementieva is considered to be one of the best female tennis players and, though she may not have won a major tournament, she has still found success elsewhere. Dementieva won a gold medal in the 2008 Beijing Olympic games for the women's singles competition and earned the attention that led to endorsement deals.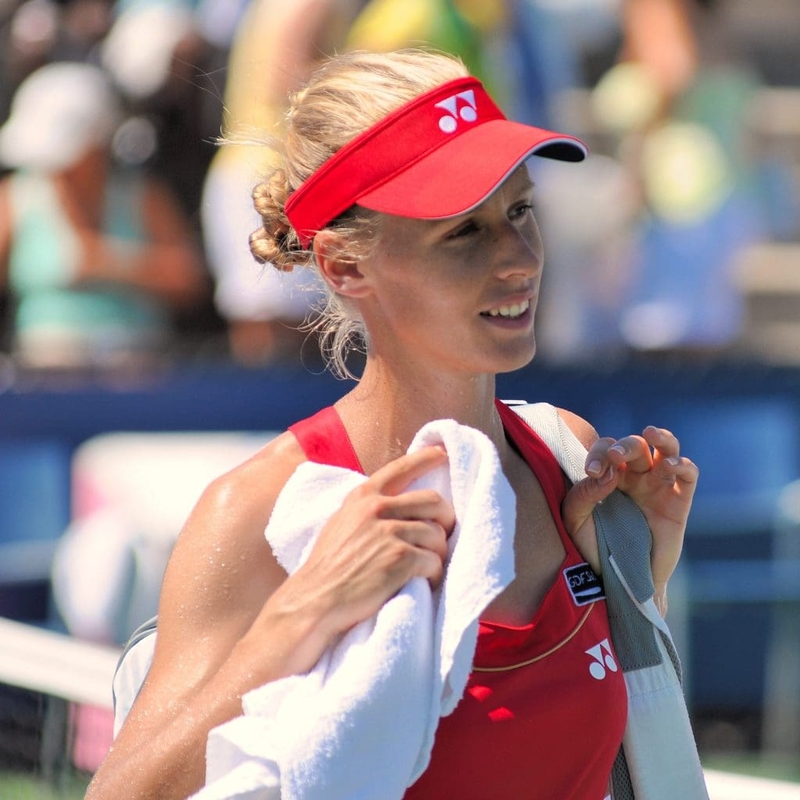 The gorgeous player even has a song about her. Blue Dog and Sponge Cake, a comedic band from Colorado, wrote a song about Dementieva and Maria Sharapova.
Allyson Felix

Allyson Felix has made a name for herself as the only female track and field star to have six gold medals. Since running by itself is not known to be incredibly lucrative, Felix has been fortunate enough to land quite a few endorsement deals, which have earned her a hefty net worth.
Felix is married to Kenneth Ferguson. The couple welcomed a daughter in 2018. In 2020, the sprinter was included in "Time" magazine's 100 Most Influential People of 2020.
Naomi Osaka

Interestingly enough, the half Haitian, half Japanese tennis star, Naomi Osaka, represents Japan even though she lives in the United States. Thanks to both her friendly personality and her exceptional talent on the courts, Osaka is thought to be one of the most marketable female athletes in the world.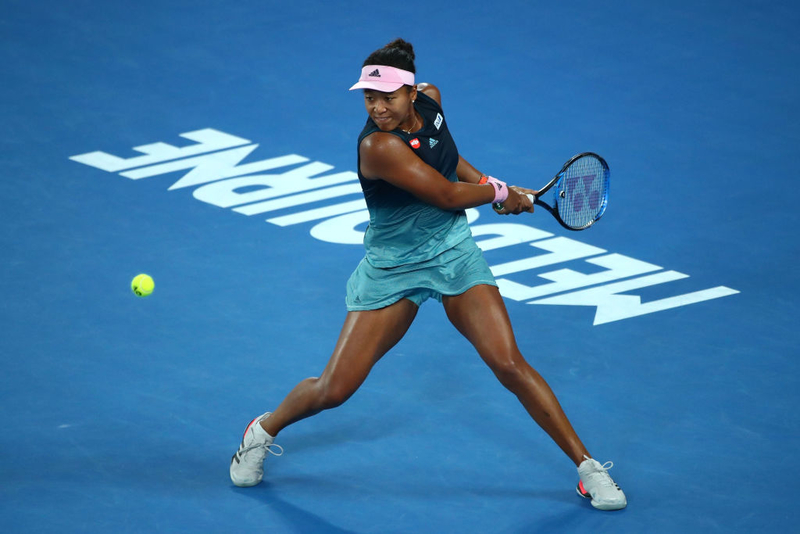 Osaka won the US Open in 2018, the Australian Open in 2019, and the US Open in 2020. In 2020, she was listed as the highest-paid female athlete.
Brittney Griner

Brittney Griner has become one of the greatest and most recognized players in the WNBA. After coming out to her parents in high school, Griner was forced to live with an assistant coach for six weeks during her senior year. She would later pen a memoir in which she addresses bullying and self-acceptance, "In My Skin: My Life On and Off the Basketball Court," which was published in 2014.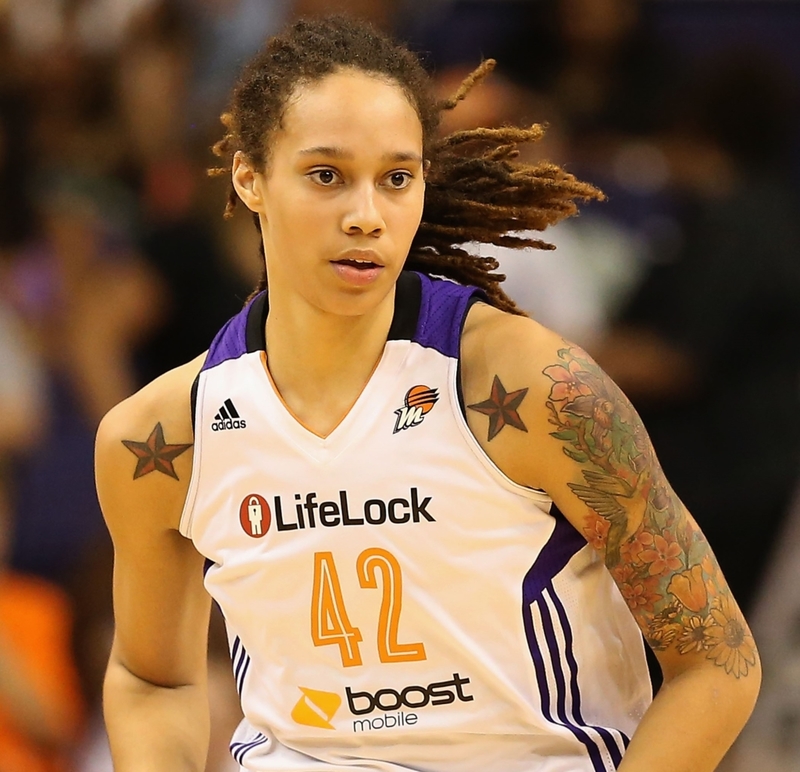 Griner's endorsement deal with Nike marked the first time the company had signed such a deal with an openly gay athlete. She continues to push boundaries on and off the court, gracefully but with pride.
Abby Wambach

Abby Wambach is certainly one of the most famous female soccer players in the world. While building her legacy on the field, she also brings home a fine salary, which is primarily from endorsements. She has been scoring goals and breaking glass ceilings since her youth and was even moved from the girls league to the boys league.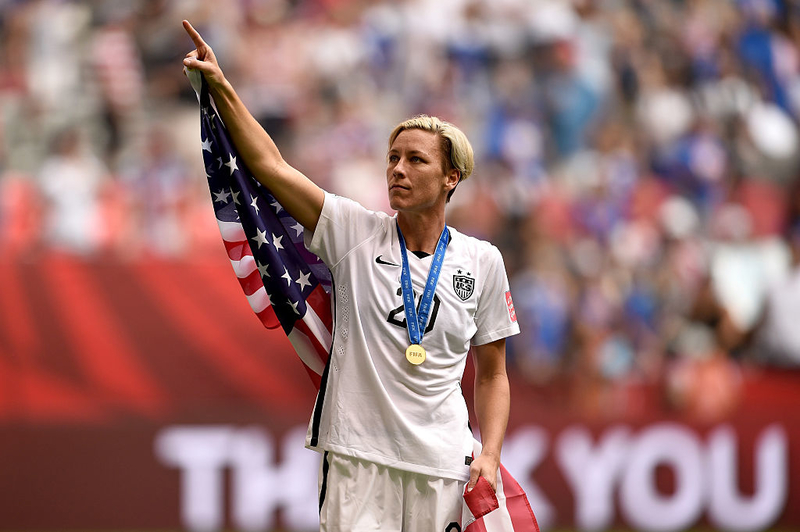 Wambach also made fans proud when she became the 2012 FIFA World Player of the Year, as this was the first time in ten years that an American had won.
Lorena Ochoa

Originally from Mexico, golfer Lorena Ochoa held the number one spot for weeks. The accomplished pro worked hard to hold onto the number one spot, though she decided to retire in 2010.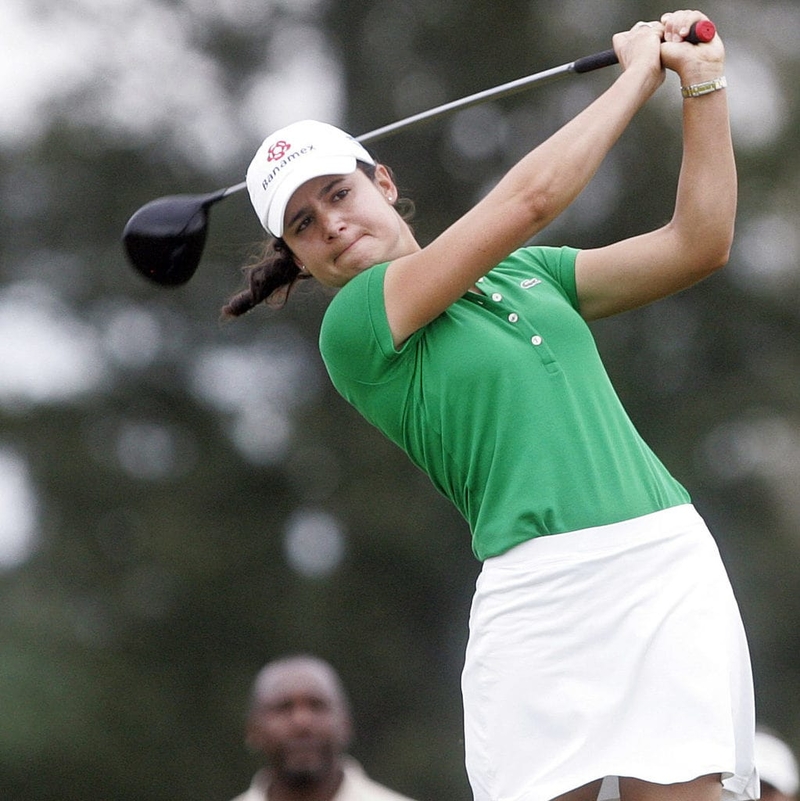 Many would have liked to see the golf champion go even further, but at age 28, Ocho decided to head off the green for good. Her accomplishments didn't end with her retirement, and in 2017 Ochoa was inducted into the World Golf Hall of Fame.
Elina Svitolina

Ukrainian Tennis player Elina Svitolina currently ranks fifth and, though she has not won any major tournaments, she remains a constant presence in the pro tennis world. Her lack of tournament wins has not shaken her confidence as she has defeated both Venus and Serena Williams along with Halep, Kerber, and Osaka.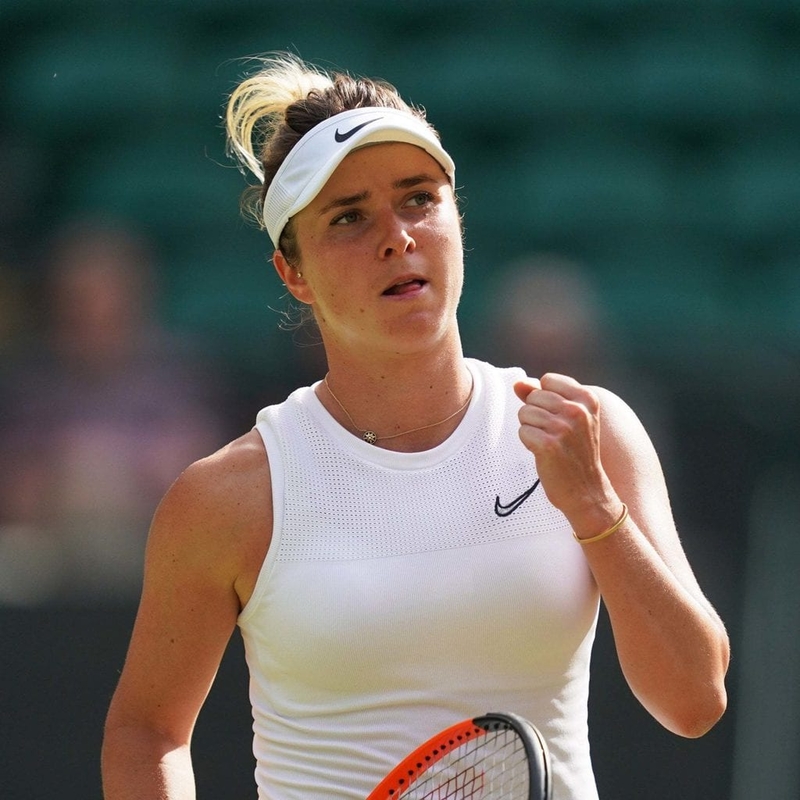 She also made it to the semifinals of both the French and US Opens in 2019. Svitolina has been sponsored previously by Lacoste and Ellesse and has been endorsed by Nike since 2016.
Mikaela Shiffrin

Skier Mikaela Shiffrin took two gold medals and a silver medal in the 2014 Sochi and 2018 Pyeongchang Olympic games. Shiffrin's smile is contagious, and along with her extreme talents, she's become a fan favorite.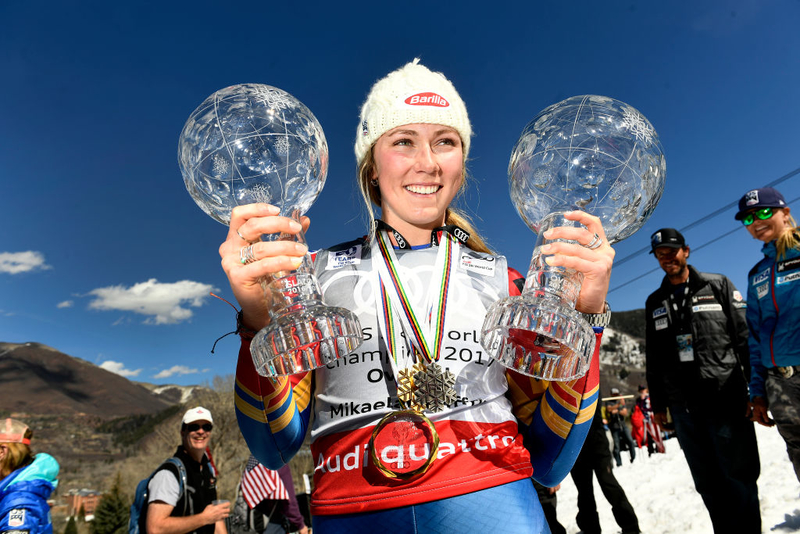 Some may see Shiffrin as a predecessor to Lindsey Vonn, but Shiffrin proves them wrong, showing the world that she has her own legacy to leave behind. In March 2019, she was the first alpine skier to land 15 World Cup wins, so it seems that fans haven't yet seen all that Shiffrin can accomplish.
Petra Kvitová

Czech tennis pro, Petra Kvitová, is the first player born after 1990 to have won one of the major tennis tournaments. Kvitová won Wimbledon twice, and, as of 2020, she is ranked eighth on the pro list.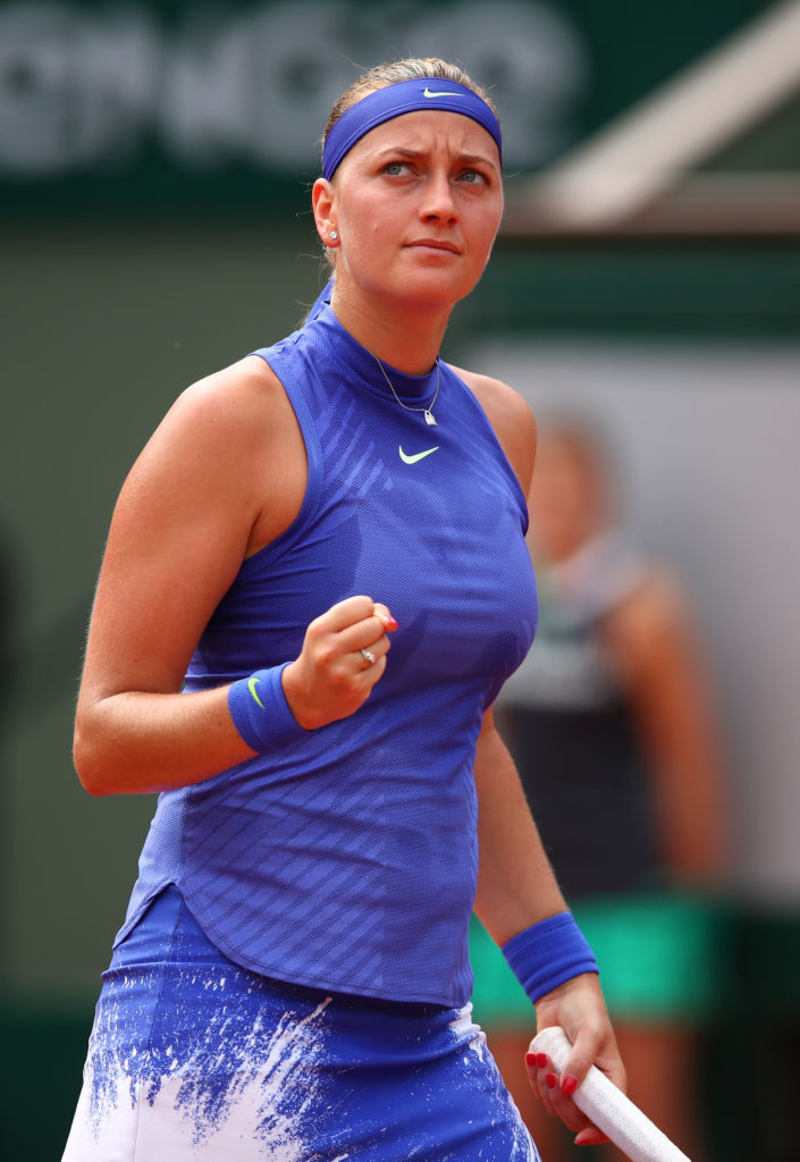 Since turning pro in 2006, Kvitová has raked in $31 million in winnings. Kvitová was listed as the world's sixth highest-paid female athlete by "Forbes" in 2015. With half a million followers on Instagram, she is sure to keep her feed updated with inside photos of her home and everyday life.
Ashlyn Harris

Ashlyn Michelle Harris is a pro-soccer player for the Orlando Pride of the NWSL, the highest division of women's professional soccer in the United States. She, too, was featured alongside her teammates in the EA Sports' FIFA video game series, becoming one of the first women players that were included in the game.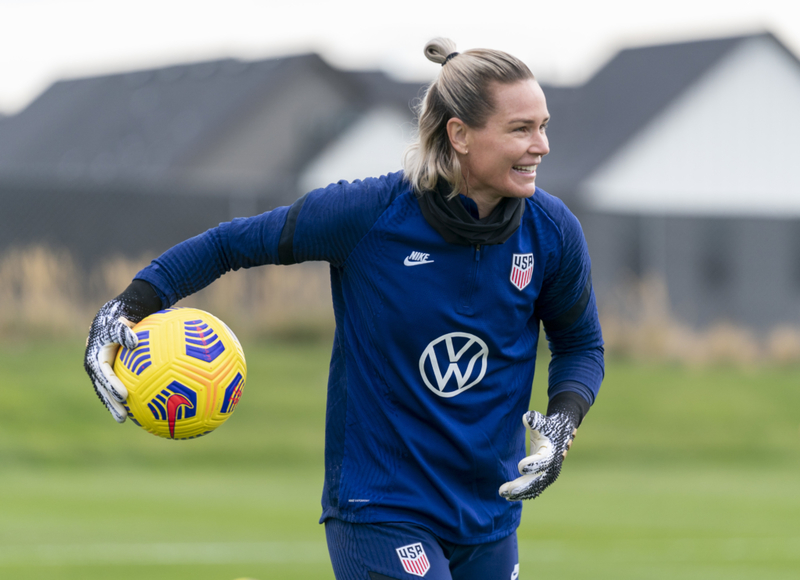 Off the field, Harris is known for her distinguished sense of style and a large number of tattoos and has declared her interest in music, fashion, surfing, and skateboarding.
Kaytlin Neil

MMA Fighter Kaytlin Neil, better known by the name of Katniss, developed a passion for the sport early on. She began competing professionally in 2013, making her debut appearance in the Showdown Fights event. Neil is known for her Muay Thai style and competes in the Flyweight division.
The MMA fighter has become popular on Instagram, posting fitness related content to her page, sharing training images and behind the scenes fights with her 70k followers.
Silje Norendal

Silje Norendal is a Norwegian snowboarder. Starting her career young, she has accomplished a lot. She won gold at the Winter X Games Europe in Tignes in 2013, and the following year won the same title at the Winter X Games in Aspen, Colorado.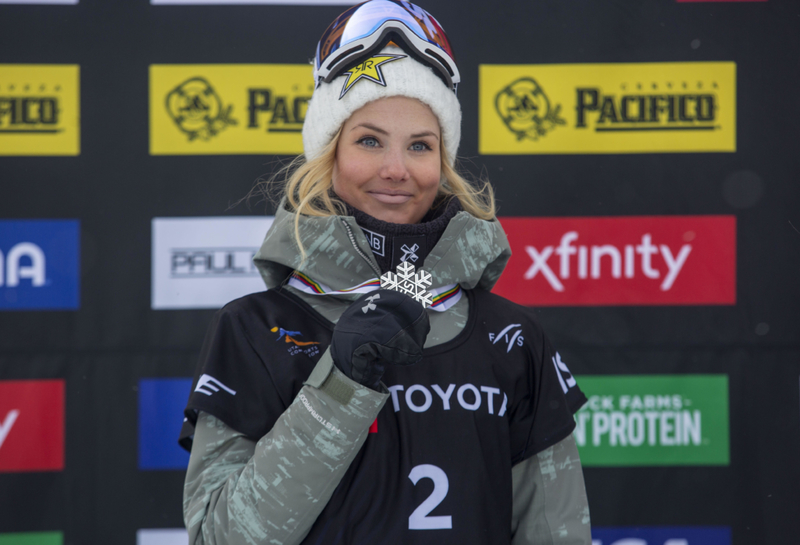 In the 2018 Winter Olympics, Noredal finished in fourth place with a score of 78.75. It seems like this beautiful snowboarder found love on ice, getting engaged to hockey player Alexander Bonsaksen in 2018.
Elena Delle Donne

Standing at 6 ft 5 in, the more of Elena, the merrier. Elena Delle Donne is a pro-basketball player with the Chicago Sky in the WNBA. In 2016, Delle Donne announced her engagement to girlfriend Amanda Clifton in an issue of "Vogue," and in 2017, the couple was married.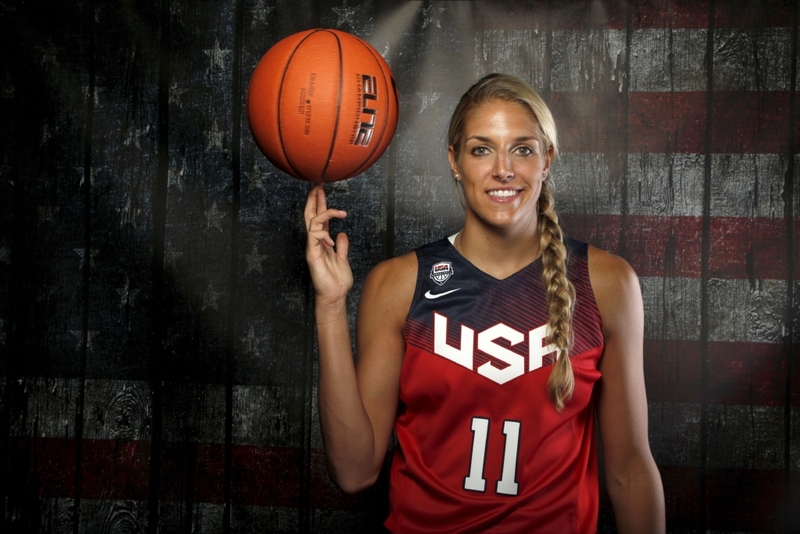 Since her WNBA draft, the star has signed multiple endorsements deals with various companies. She's made deals with Nike and DuPont. Delle Donne is also one of three WNBA players to have career icons in NBA Live 19.
Julie Ertz

Julie is a member of the US women's soccer team and plays defender for the Chicago Red Stars. Ertz made FIFA history when she was featured along with her national teammates in the FIFA 16 video game.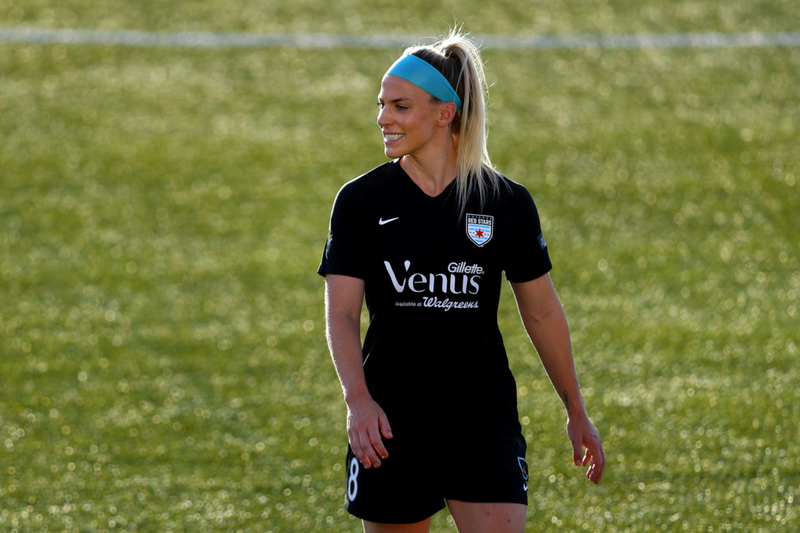 It was the first time women players were included in the game and has been included in every EA Sports title since. In 2016, Ertz became engaged to Philadelphia Eagles tight end Zach Ertz, and the couple married a year later.
Nichelle Prince

With a Jamaican father and American mother, it's surprising that Nichelle would grow up in Canada. The Canadian soccer player currently plays for the Houston Dash and the Canadian national team. Apart from her born talent in the field, Prince enjoys writing, reading, and doing yoga in her free time.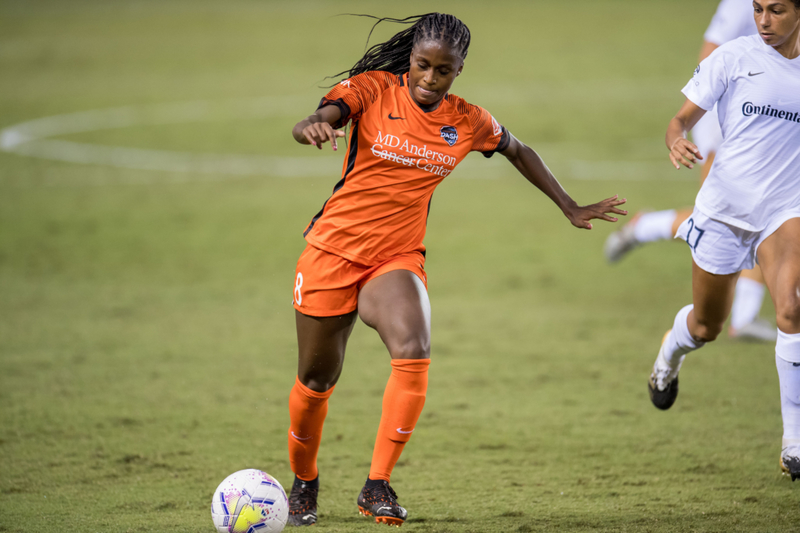 Though she has built herself a solid fanbase, she is still somewhat of a fangirl herself. Some of her favorites are Lionel Messi, Priscilla Lopes-Schliep, and Perdita Felicien.
Voula Papachristou

The gorgeous Greek triple jumper and long jumper was sure to make our list of beautiful athletes. Papachristou has represented Greece at the 2001 World Championships in Athletics.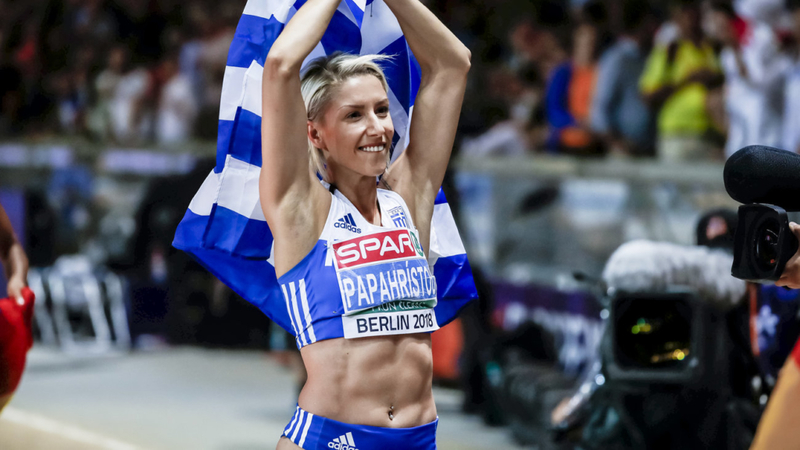 Unfortunately, she was removed from the Greek team for the 2012 Olympics after making an insensitive comment online a year earlier. That being said, she participated at the 2016 Summer Olympics final in Rio de Janeiro, taking 8th place.
Felice Herrig

With nearly half of a million followers on Instagram, it comes as no surprise that MMA fighter Felice Herrig is on this list. She has one of the best bodies in the business and isn't shy about showing it off either.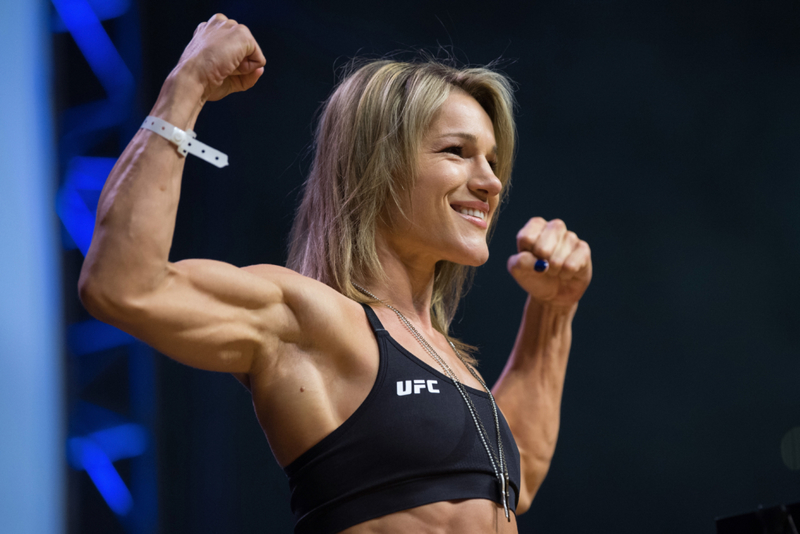 The kickboxer, Muay Thai fighter, and mixed martial artist competes in the UFC strawweight division. Herrig is a playable figure in the video game Supremacy MMA for Xbox 360 and Playstation 3 and in 2015 appeared in "American Ninja Warrior."
Leilani Mitchell

Leilani Mitchell is an American-Australian professional basketball player for the Washington Mystics of the WNBA. In 2019, Mitchell became the first WNBA player to win the Most Improved Player award for the second time.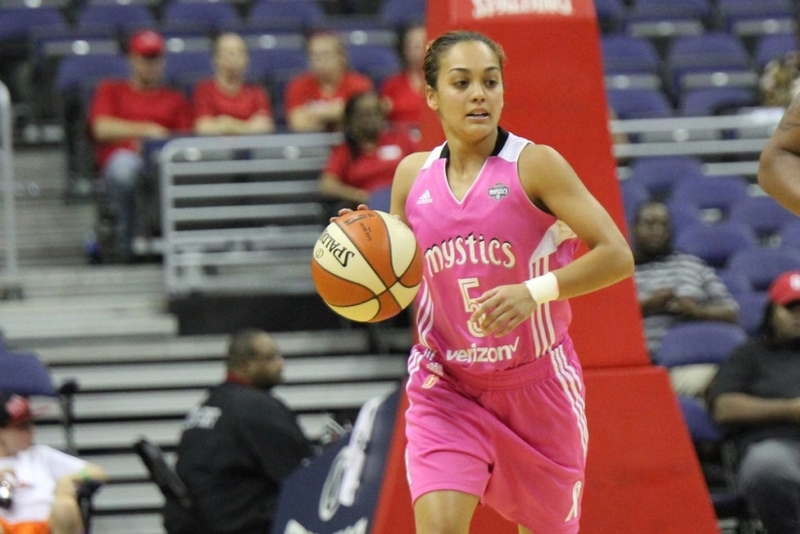 In 2018, Leilani's partner, WNBL basketball player Mikaela Dombkins, gave birth to the couple's son, Kash Maxwell.
Jessica "Evil" Eye

With cheekbones like Jessica's, it's hard not to envy her. Jessica "Evil" Eye was born in Akron, Ohio. She credits the car accident she was in when she was 16 with creating her drive towards success in mixed martial arts. Eye modeled for "Cosmopolitan" and discussed how her upbringing led her to become a fighter.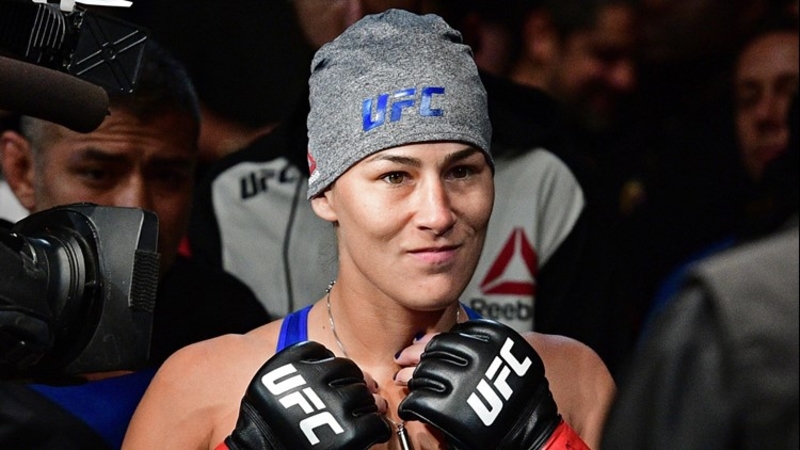 Eye has made her way into popular culture multiple times; she was referenced in a re-mixed version of the song "Till I Die" By Machine Gun Kelly and was featured in "Pressure Life." She has a strong social media presence with 164K followers on Instagram.
Natasha Hastings

The gorgeous New Yorker Natasha Hastings is a track and field sprinter. She began her career at a very young age and won first place in the 400 meters in the Youth Girls division at the USATF Junior Olympics. While attending the University of South Carolina, she became known as "the 400M diva" after describing the ladies track team as the "Gamecock Divas" in honor of the college's mascot.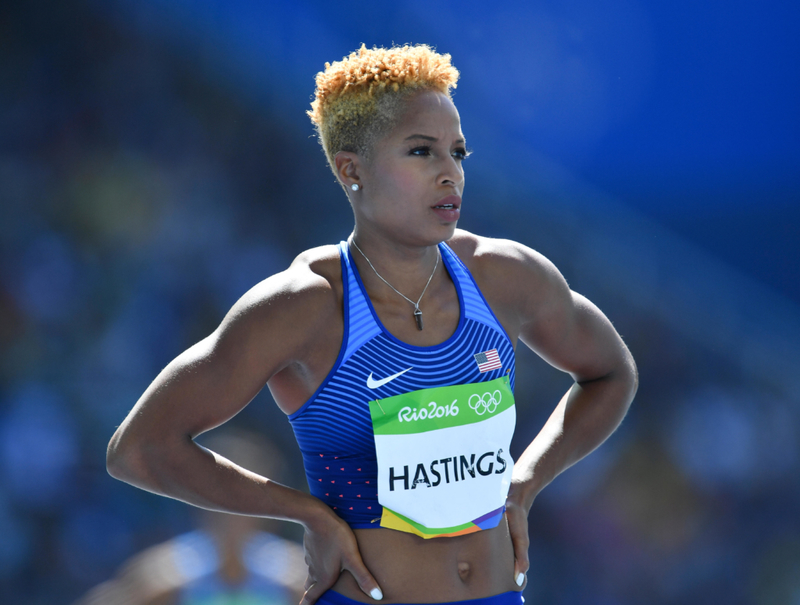 Hastings has a YouTube channel, to which she posts behind the scenes footage of her races, preparation, and workout. She also has a series called "Tea Time," in which she talks about everything from dating to mental preparation with fellow athletes and friends.
Whitney Miller

This blonde beauty is a multi-talented athlete that's mastered the art of more than one sport – among other things. She got her start in the industry during college when she began her professional wakeboarding career. In 2012, she entered and won the Miss United States pageant, alongside her athletic competitions.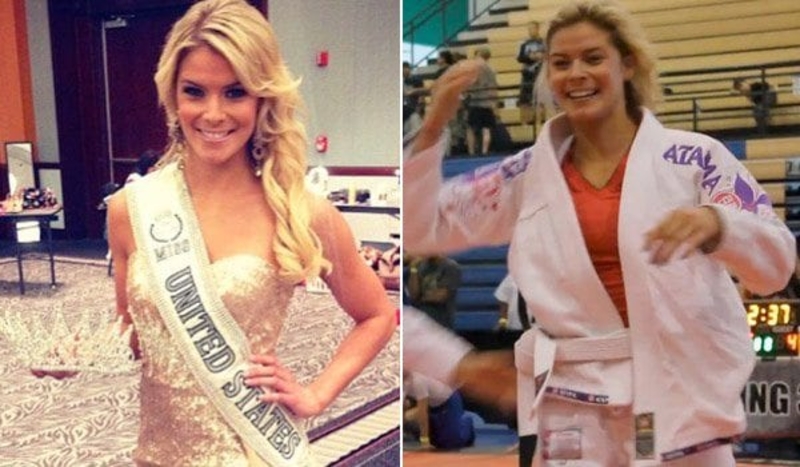 Afterward, she started training in kickboxing, and later Jiu-Jitsu, in which she went on to earn a black belt. Talk about being an overachiever! Is there anything this woman can't do?
Sasha Cohen

This California girl still holds the record for the last woman to earn a medal in singles figure skating at the Olympics, as of early 2019. Her amazing talent on the ice snagged her several of them, including three World Champion medals, an Olympic silver medal, and a Grand Prix Championship.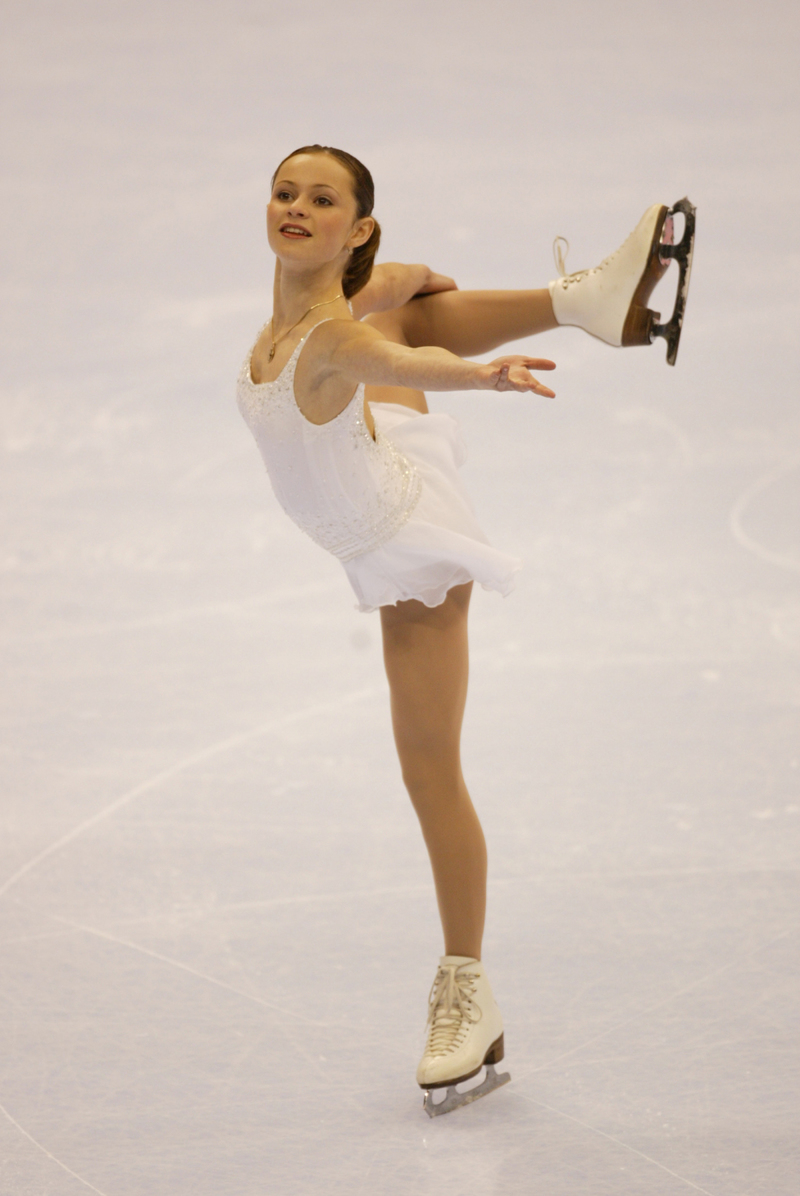 Aside from her successful pro-ice-skating career, she's acted in a few TV shows and films, including appearances and roles in "Las Vegas," "Sharknado 5," "Blades of Glory," and "Bratz: The Movie."
Misty May-Treanor

With Misty May-Treanor being born and raised on the sunny beaches of Los Angeles, it shouldn't surprise anyone that she became one of the best beach volleyball players in the country. She played in her first tournament when she was just 8-years-old and continued on with the sport through high school and into college when she played for The Long Beach State 49ers.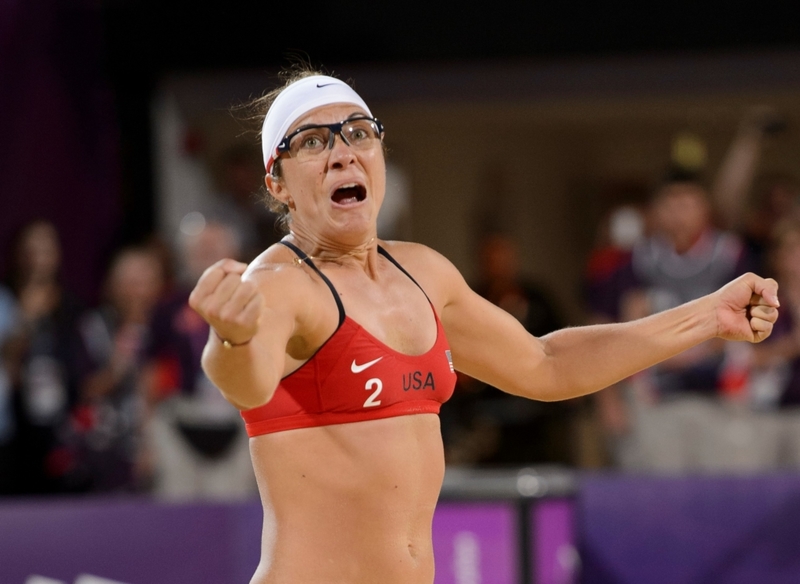 She helped her team win the first undefeated season that the NCAA had ever seen in 1998, set the tournament record of service aces (20), and won the Most Outstanding Player award.  She and her husband, pro baseball player Matt Treanor, live in Florida with their three daughters.
Érika Cristiano dos Santos

Érika Cristiano dos Santos, who commonly just goes by Érika, is a major professional soccer star from Brazil. She helped lead the Brazilian women's national team to a silver medal victory at the 2008 Olympic Games in Beijing. Aside from being a talented, award-winning athlete in her country, she's also an advocate for gender equality, both in sports and Brazil as a whole.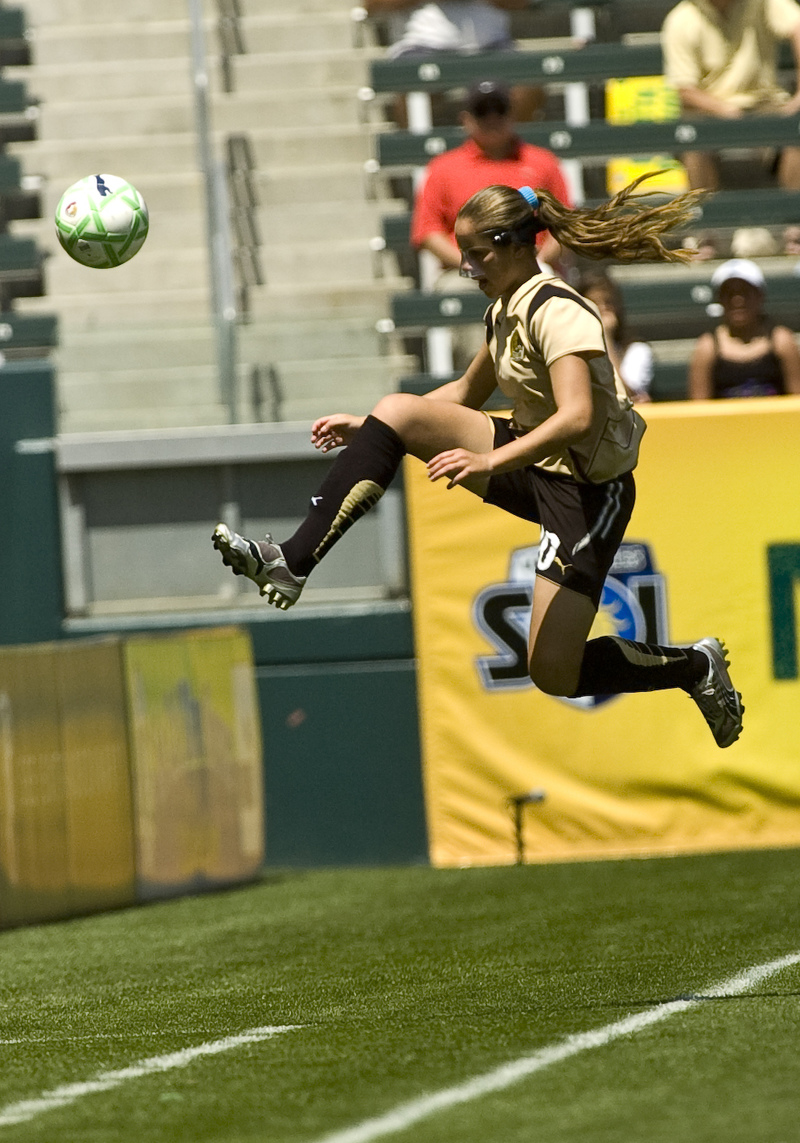 She was involved recently in a major open letter written by 100's of female athletes condemning the country for investing much more in men's football and not giving women a fair and equal opportunity.
Toni Duggan

Duggan is a professional English soccer player that got into the sport at a very young age. In fact, she was already playing in the FIFA World Cup when she was just 15-years old. She was given the title of the FA Women's Young Player of the Year in 2009 and England's Women's Under-23 Player of the Year in 2012.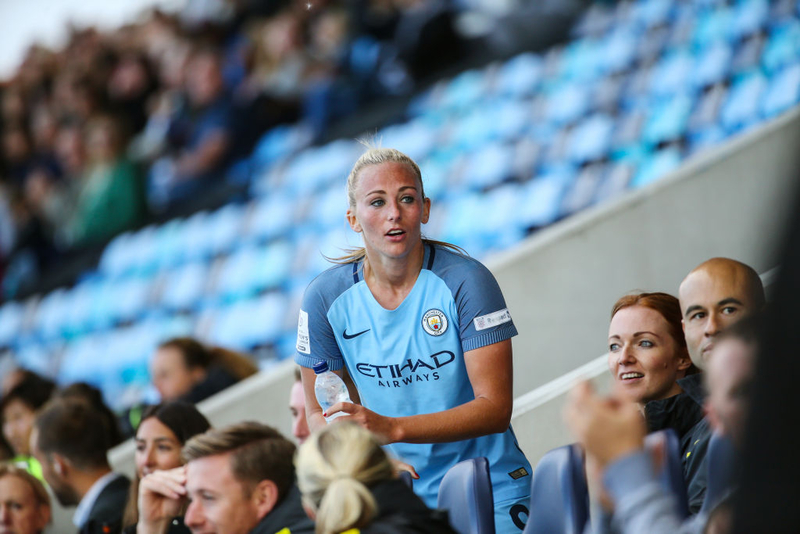 A few years later, she became the first of England's women's team to exceed 100,000 followers on social media. She represents a few different non-profit organizations, including Kick it Out, which works to fight discrimination in football.
Natalie Coughlin

This retired Olympian is one of the greatest female swimmers of all time. She's won 12 Olympic medals over the course of her career, not to mention becoming the first woman ever to swim the 100-meter backstroke in less than 60 seconds – before she even turned 20.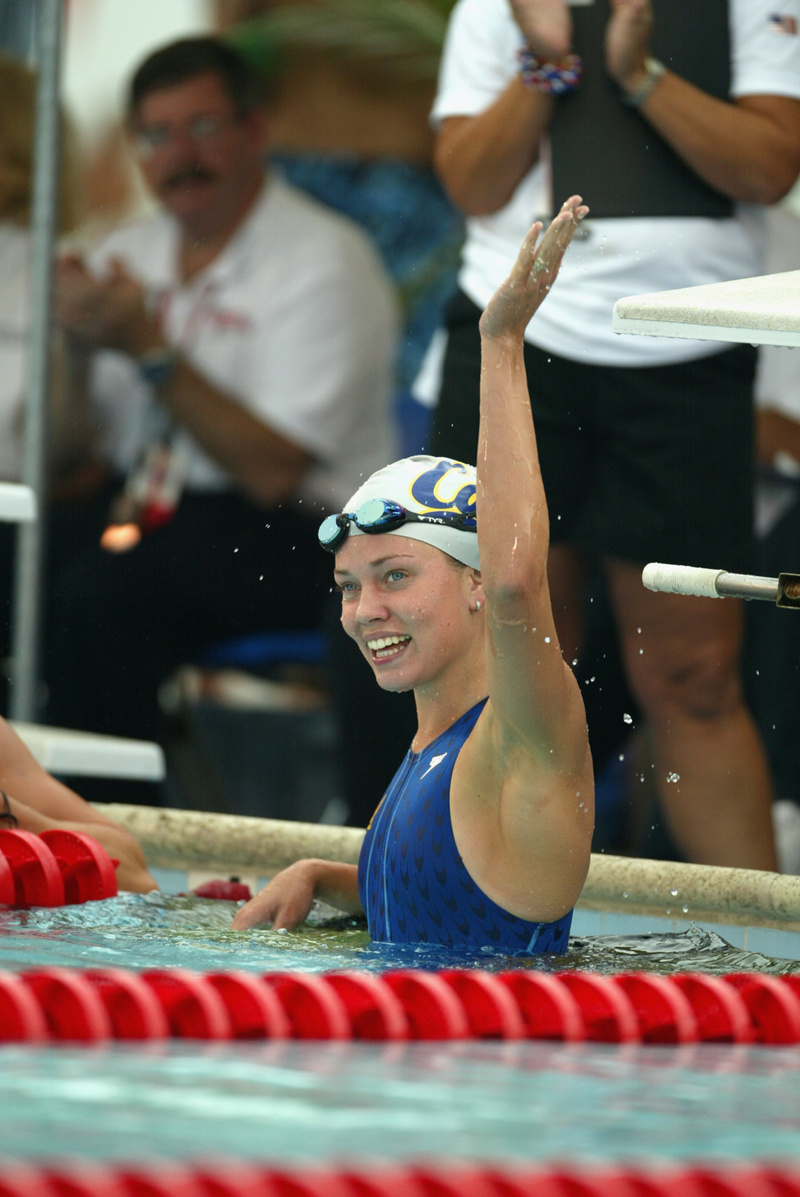 She's also got numerous titles to her name, including three American Swimmer of the Year awards and 1 World Swimmer of the Year. She's scored a number of brand deals and was the face of C20 Coconut Water. She's also appeared in a few magazines and TV shows, like "Dancing with the Stars" and "Chopped."
Ellen Hoog

Hoog represents the Dutch Women's Field Hockey Team, which she originally joined in 2004. And since then, she's played in over 125 matches and brought home several medals, including 2 golds, which she won during the 2008 and 2012 Olympic Games. A few years earlier, in 2006, she helped her squad to the Women's Hockey World Cup victory. Then, in 2016, she won another Olympic medal, this time, silver, when she scored the game-winning shot.
Hoog is sponsored by Ritual Hockey, with whom she discussed her pregame rituals, one of which is putting her right shin guard on before her left. The other? She watched the famed rom-com, "The Notebook," with the rest of her team.
Ali Krieger

This pro-soccer player was the captain of her college team when she was a senior at Penn State. Right after graduation, her career began with the Washington Freedom, and by 2008, the U.S women's national team was calling her up to play in the Summer Olympics. FOX named her one of Soccer's Best 11 for her incredible efforts as a right back in the FIFA Women's World Cup match.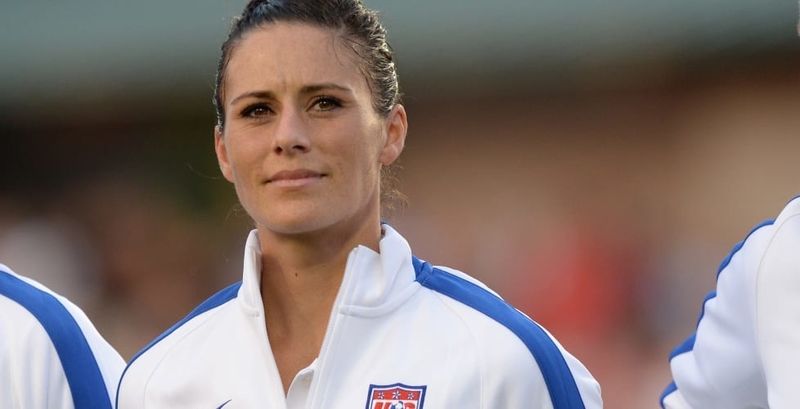 She had a serious injury to her knee a few years later, which is terrible for any athlete to experience (or anyone, for that matter), but she was right back on the field not long after her surgery. Aside from being an awesome soccer player, she's also got a huge heart, which she makes apparent through her philanthropic work. She works with several non-profit organizations, including MiracleFeet and Athlete Ally, which fights for the equality of all sexual orientations within the pro sports world.
Gracie Gold

Gracie Gold, who was born as Grace, holds up to her name on the ice. She's got several medals under her belt, including an Olympic team bronze from 2014 and the NHK trophy that same year – making her the 1st and only American woman to ever win it.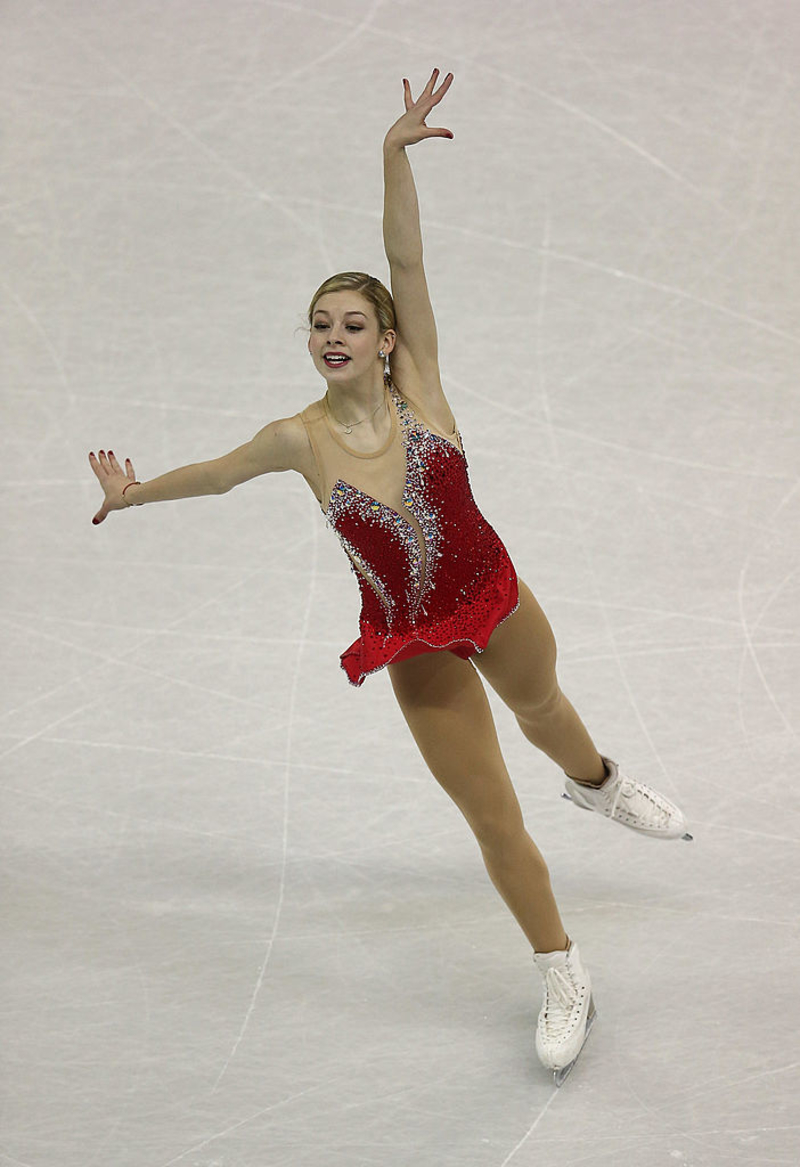 Even though she's openly dealt with some personal struggles with depression and anxiety, she's still going strong and continues to do what she loves. She will be competing in the Eastern Sectional Championships in 2020. She's had plenty of brand endorsements, such as being named the face of Cover Girl in 2013.
Stephanie Rice

The former pro swimmer from Australia found herself swimming in gold medals at the end of her career. In fact, she won three gold medals at the 2008 Beijing Summer Olympics alone. She officially retired from the sport in 2014 but went into coaching so that she could still be a part of it.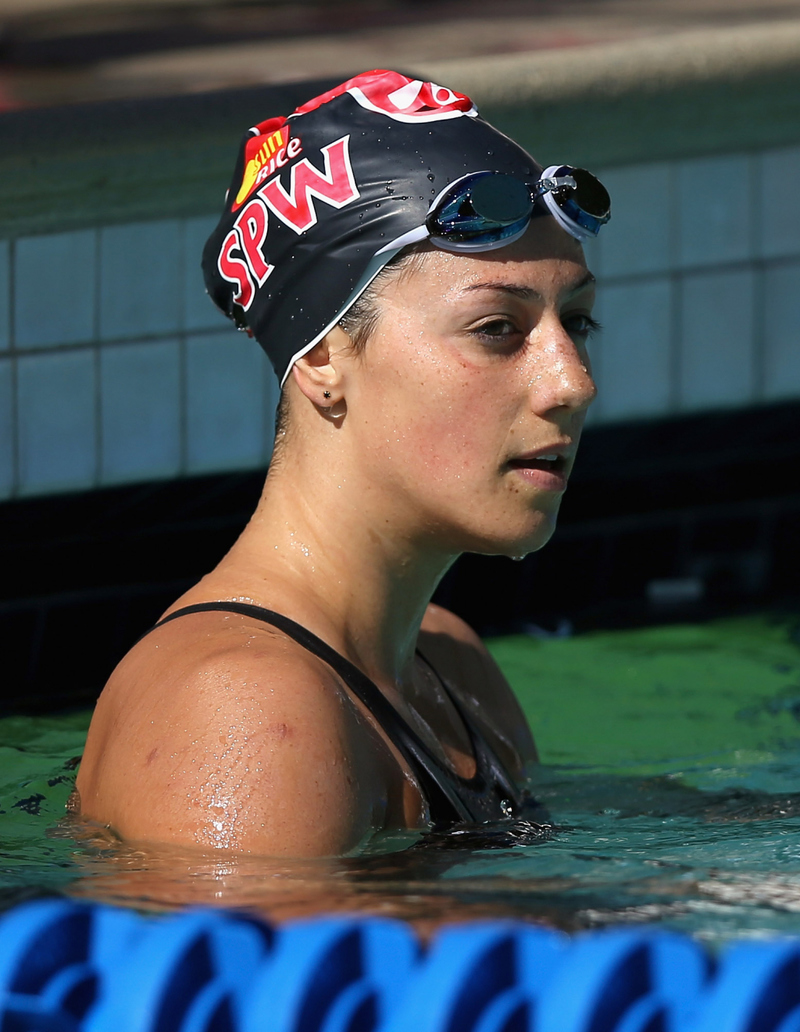 Like many of the other women on this list, she appeared on "Celebrity Apprentice" on the 3rd season of Australia's version of the show. Nowadays, the gold medalist resides in sunny Los Angeles. However, she is reportedly set to open up a swimming academy in India to help future Olympians win some medals of their own at the 2024 Games.
Winifer Fernandez

Winifer is a talented volleyball player that hails from the Dominican Republic. In 2010, she won several awards at the NORCECA U20 Championship, including Best Digger and Receiver. Two years later, she won the gold medal at the same event, along with the award for Most Valuable Player.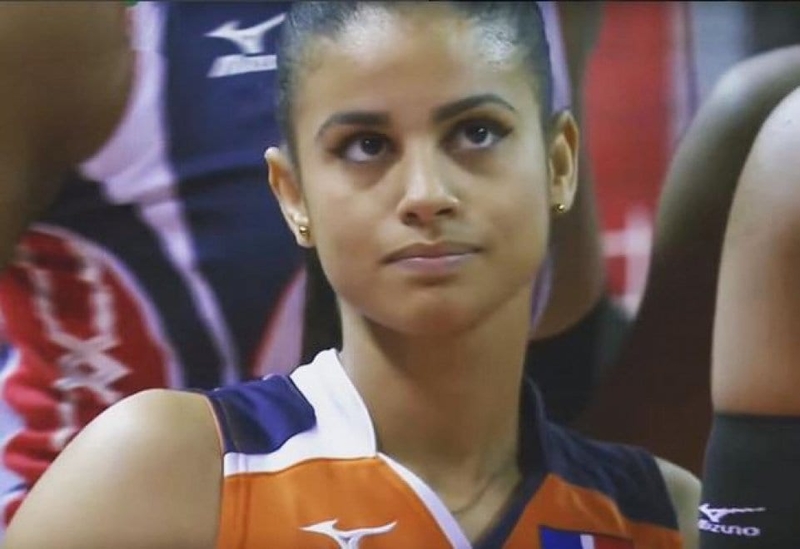 But that wasn't her only gold medal that year because she won another at the U23 Pan-American Cup. Then, in 2016 and 2017, she won two more, including one from the Bolivarian Games. She is one of the most searched for female athletes on the internet to this day.
Ronda Rousey

Ronda "Rowdy" Rousey was the first woman to ever win a medal in judo at the Olympics in 2008 and then started to develop her MMA career. In 2011, she was named the UFC's Women's Bantamweight Champion, and several years later, she was inducted into their Hall of Fame. How could she not be, though? Considering she is pretty much the face of Women's UFC.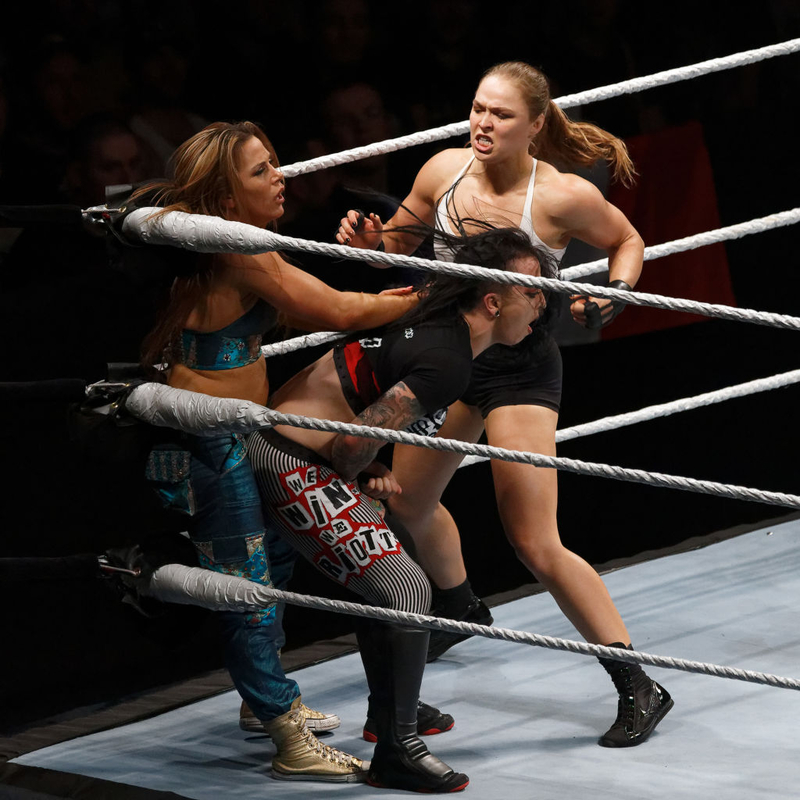 As if being a judo and MMA champion wasn't enough, she decided to launch a pro wrestling career with the WWE in 2018, where she, of course, became the Raw Women's Champion. She's also dabbled in some acting, like her role as Kara in "Furious 7."
Chloe Kim

This professional snowboarder made history in 2018 when, at the Winter Games in South Korea, she became the first woman to win two golds in snowboarding and the youngest woman to win a gold in the sport at the Games, period. She is currently a four-time X Games gold medalist and holds the titles of halfpipe World Champion, Olympic Champion, and X-Games Champion. Phew!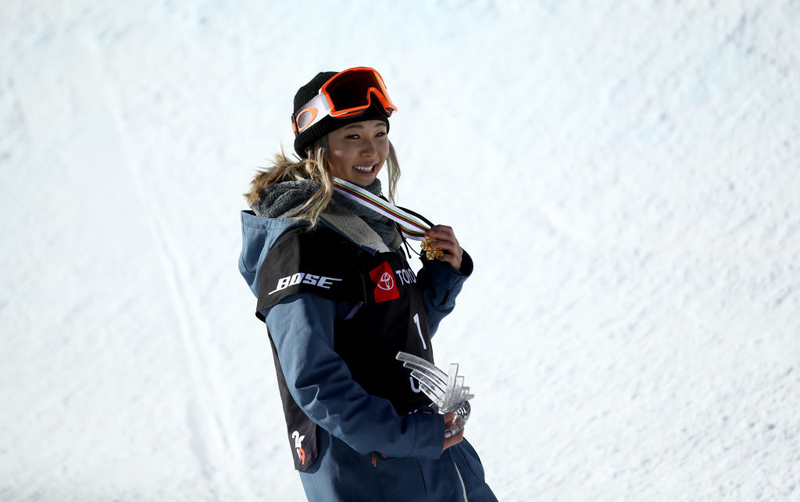 In 2018, she was honored with several ESPY awards, including that for Best Female Athlete. In 2019 she announced that she was putting her snowboarding career on pause to head to Princeton University. Amazing!
Kayla McBride

Kayla McBride always loved playing basketball, but she started to get really serious about it during high school, where she was named the District 10 Player of the Year in 2009 and 2010. She played all through college at Notre Dame as well and was drafted into the WNBA in 2014 when she was placed on the San Antonio Stars.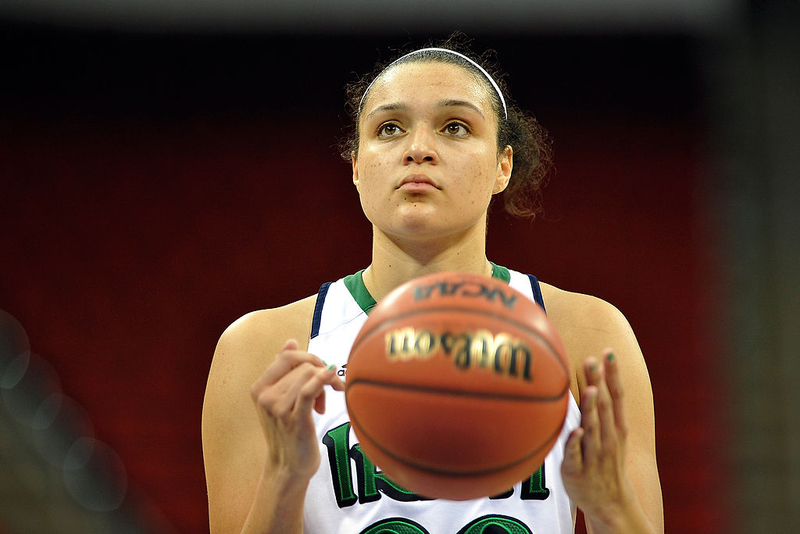 But it wasn't just her playing ability that got her noticed; it was her awesome smile, as well. In 2018, she signed with the Las Vegas Aces and moved to Nevada.
Michelle Waterson

The "Karate Hottie" is known for looking amazing while simultaneously destroying her opponent in a match. She's got over one million followers on her Instagram account, where she frequently posts pictures posing in bikinis, along with pictures of her family and daily life. Waterson is married to former Armed Forces boxer Joshua Gomez, with whom she has a daughter.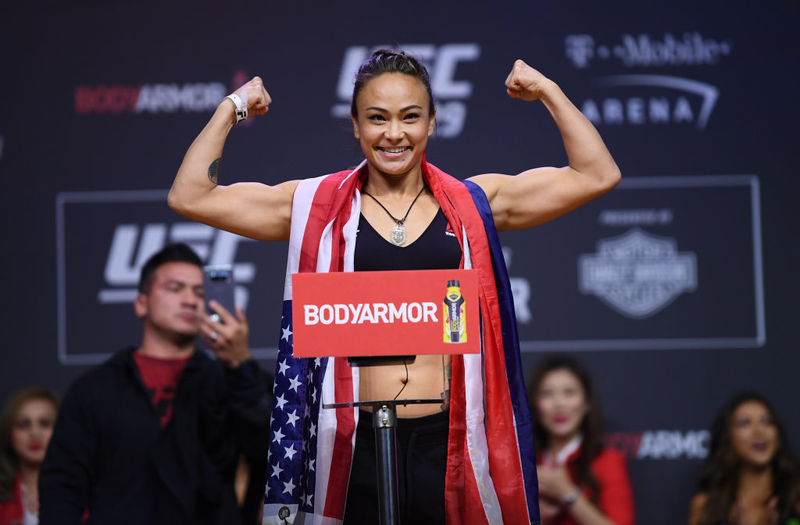 During the 2013-2014 season, she was the world's #1 women's atomweight fighter. In 2016, there was a documentary made about her called "Fight Mom." She's appeared on a few other shows as well, including "American Ninja Warrior" and "Bully Beatdown."
Jonelle Filigno

The Canadian pro soccer player is a pretty big deal in her country, thanks to her making the winning goal against Great Britain in the 2012 Summer Olympics. Canada defeated France that year, and she, along with the rest of the team, walked away with the bronze medal.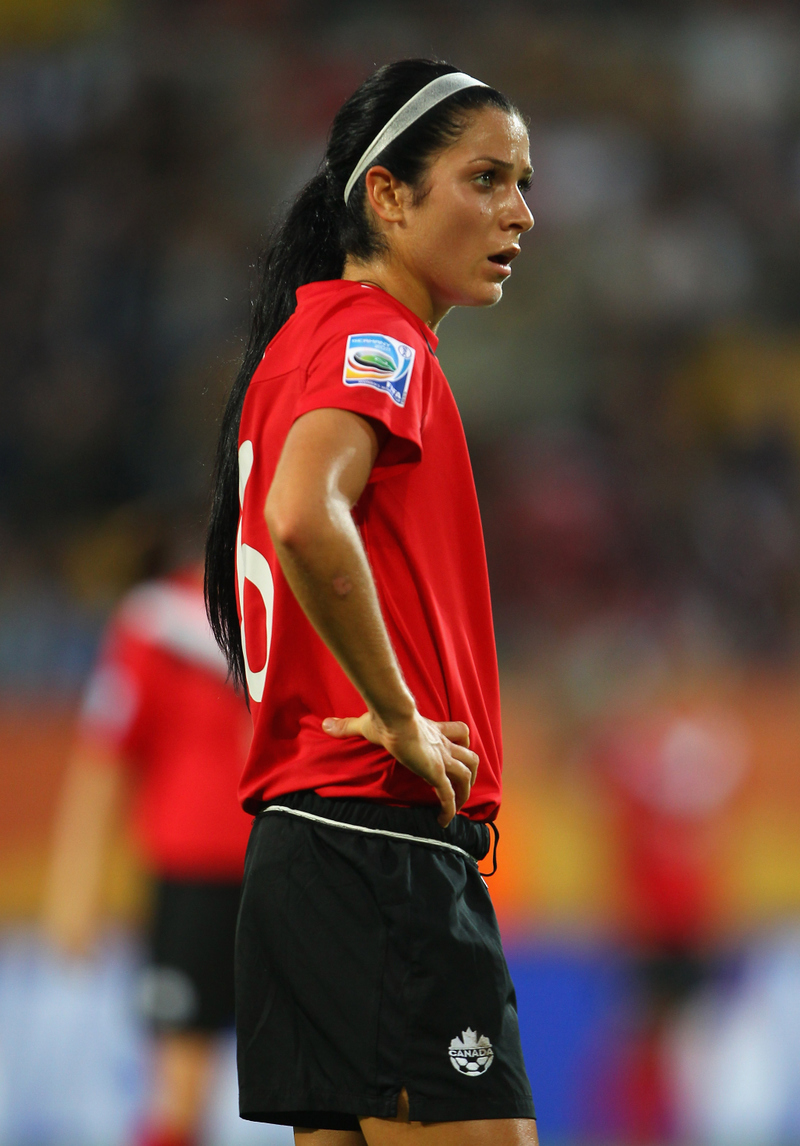 She recently signed a brand partnership deal with Adidas and actively promotes them on her social media accounts, where she's got nearly 50,000 followers. She recently gave birth to a child with her husband, Hunter Hopkins.
Viona Harrer

This woman has led a pretty amazing life, blazing many trails for girls in Germany, and really, everywhere. She was already playing at an international level for the German Ladies Ice Hockey National Team when she was just 16 years old. The goalie was the only female on the Bad Tölz team for a few years before that.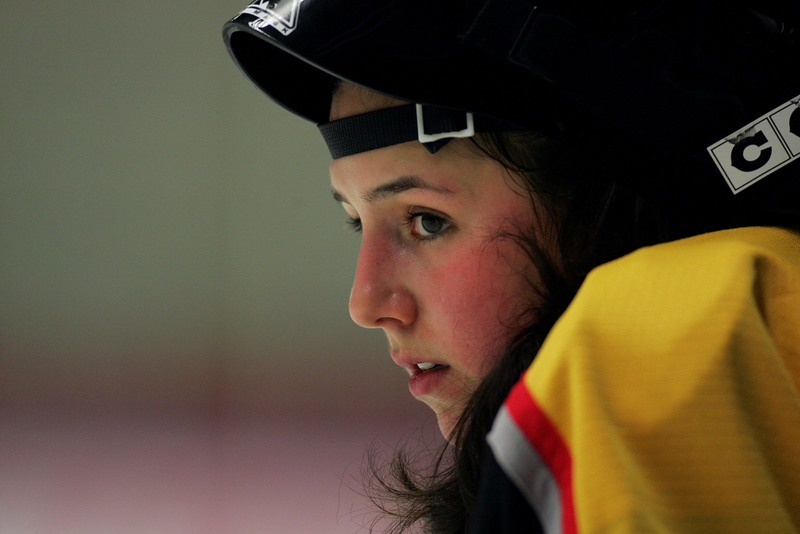 She earned the title of Top Goaltender at the 2009 Women's Four Nations Tournament in Slovakia. Harrer hasn't played a professional game in a while, but she's certainly earned her place on this list.
Eugenie Bouchard

This Canadian pro tennis player has been called one of the best-looking women in the sport, period. She became the 2012 Junior Wimbledon Champion. In fact, 2012 was a great year for her, considering she won plenty of doubles and singles matches, not to mention winning her first $50,000 prize at the ITF Challenger.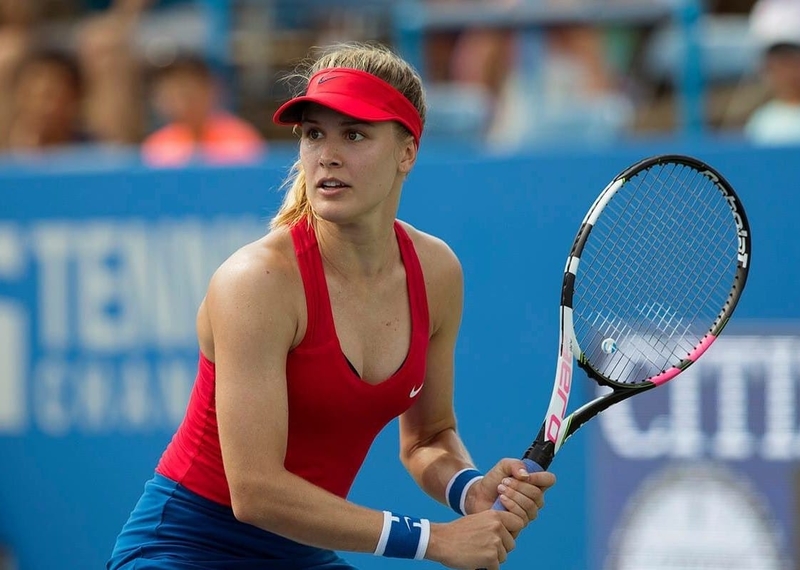 In 2015, she was forced to withdraw from the U.S Opens after she slipped and hit her head, which caused a concussion that she later sued the Tennis Association for.
Chloe Sutton

This American pro swimmer is a 3-time gold medalist and former member of the U.S Olympic team. She's got nearly 15,000 followers on her Twitter page, where she's recently been posting pictures of her marriage to her new husband, Jake.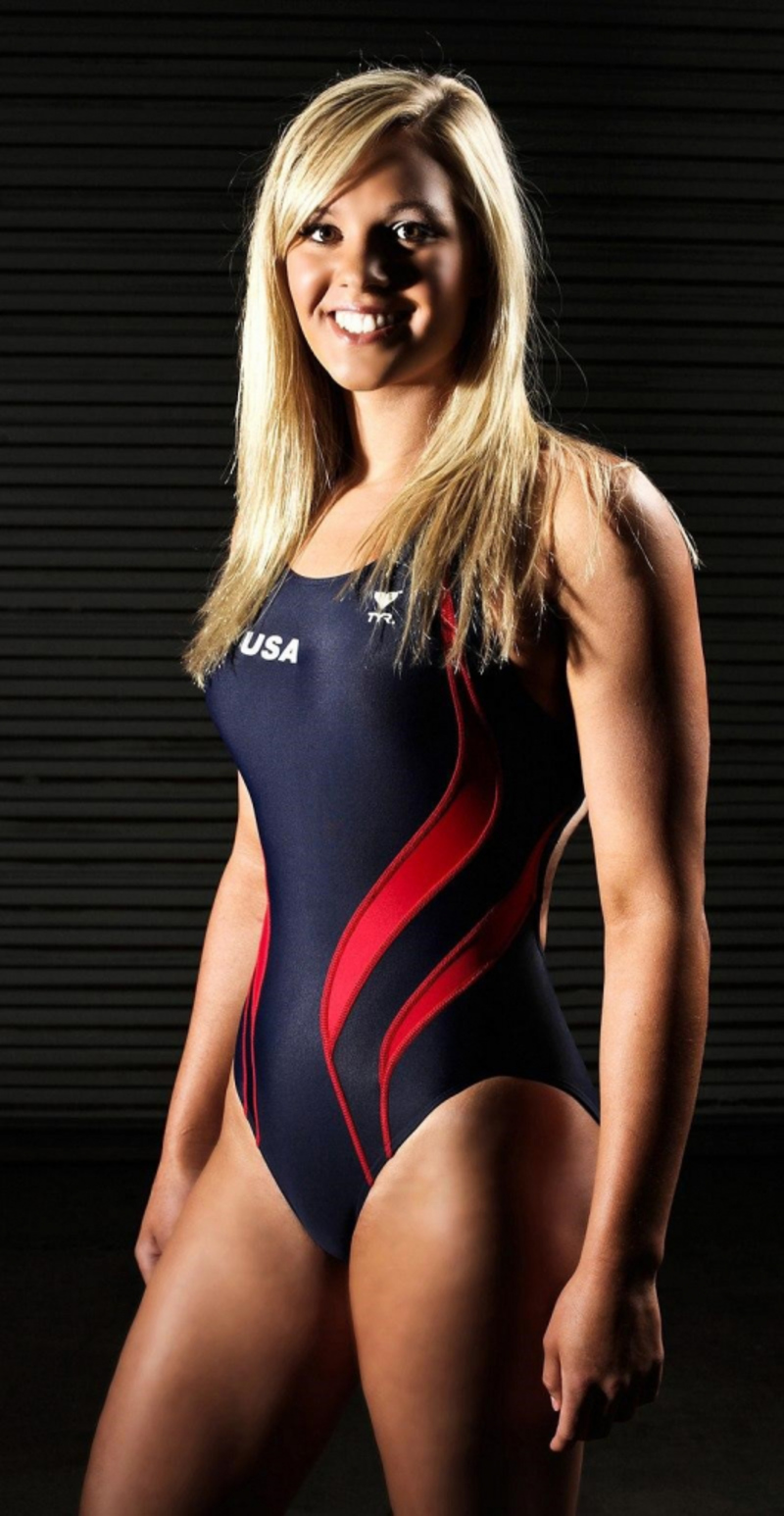 She also has her own website, chloesutton.com, where she blogs about swimming tips and techniques, as well as current events and experiences, including what she's doing to help people in her community, like the swim camp she operates for children.
McKayla Maroney

McKayla Maroney is a retired American Olympic gymnast. Yep, you read that right. You may remember her as being a member of the winning "Fierce Five" team from the 2012 London Olympics. Or, you may remember her from the viral meme that circulated the web not too long ago, which featured her receiving her silver medal with a sour expression on her face.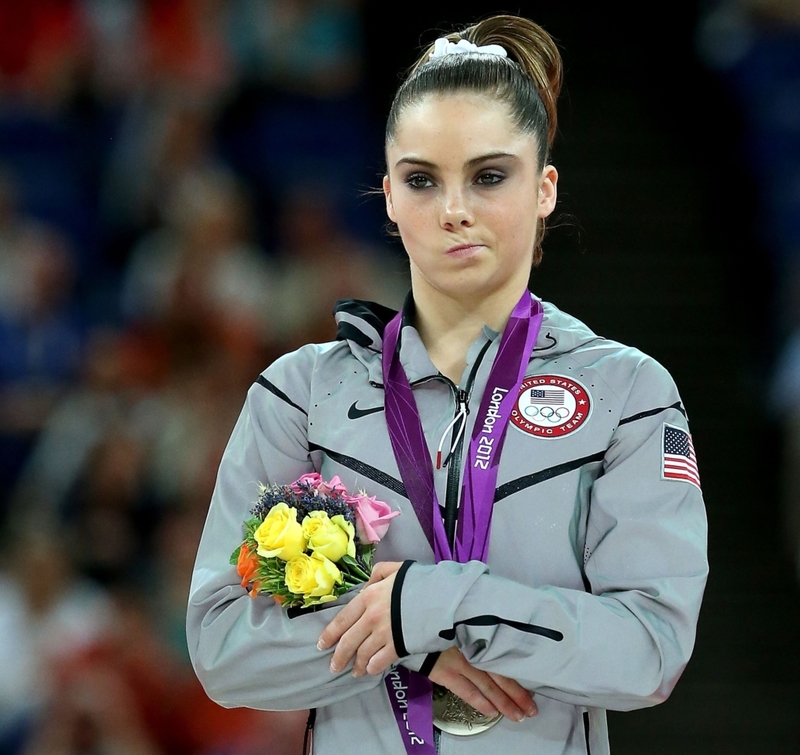 The meme was aptly dubbed, "McKayla is not impressed," and is still used today under relevant circumstances. She dabbled in some acting in 2012, as well, appearing on the CW's primetime show, "Hart of Dixie," in a 6-episode recurring role.
Gina Carano

Gina Carano is a huge name in the world of MMA. She's had some notable rivalries with other huge characters in the business, like Ronda Rousey and The Cyborg. But even those who don't follow MMA may know of her, thanks to her numerous acting roles over the years.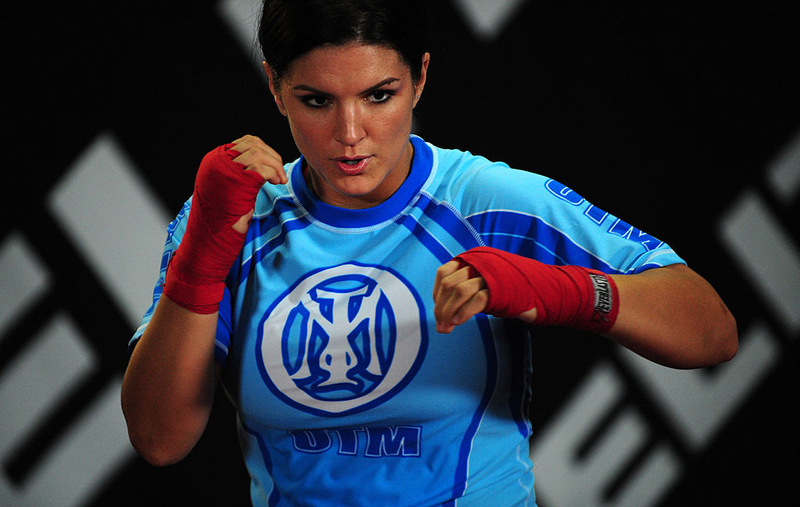 She started appearing in films as an extra in the 2003 hit Quentin Tarantino movie, "Kill Bill." But as the years progressed, so did her roles, until she was co-starring in movies like "Fast & Furious 6," in which she has two pretty cool fight scenes with Michelle Rodriguez.
Caroline Wozniacki

Born in Denmark, pro tennis player Caroline Wozniacki two-handed and backhanded her way straight to the number 1 singles player in the world. She's won 30 Women's Tennis Association singles titles, and she was the runner up to Serena Williams in the 2014 US Open. She and Williams have had a long-standing friendly rivalry on the court, but they're actual friends in real life.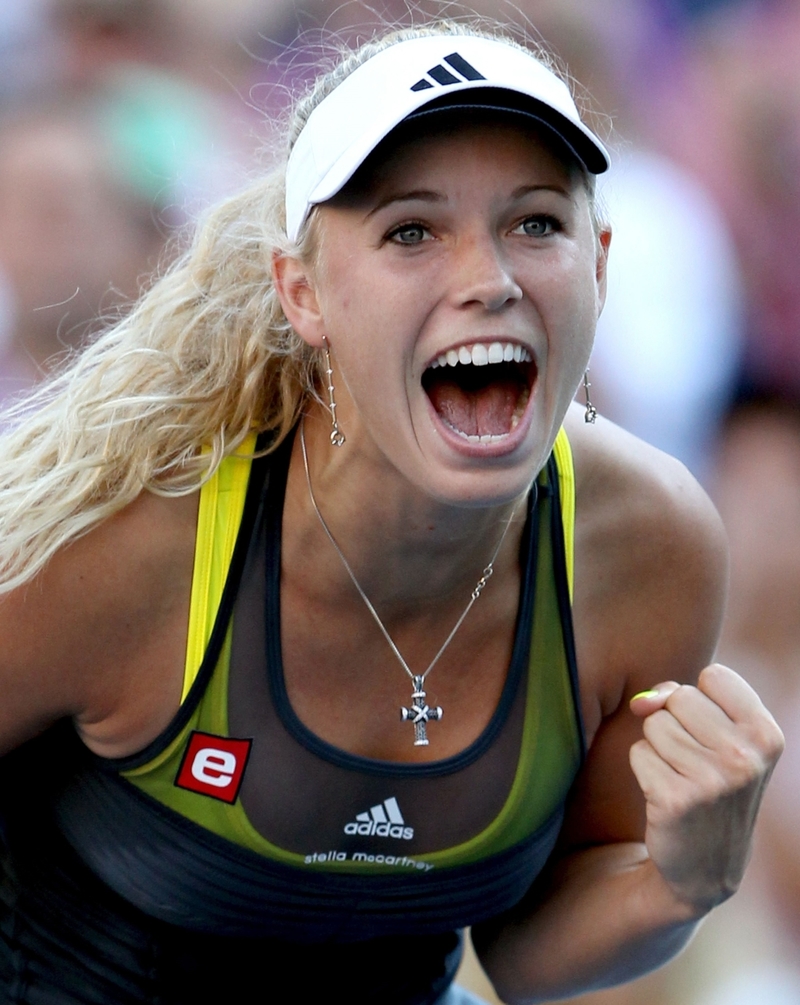 According to her dating roster, it's clear she prefers to date athletic men, as well. She was with Irish pro golfer Rory Mcllroy for 2 years, from 2011-2014, and later went on to date NBA champ David Lee.
Hilary Knight

If you saw Hilary Knight in a restaurant and weren't aware of who she was, you probably wouldn't have the slightest clue that she spends most of her time body checking people into walls on the ice. Why? Because she has this gorgeous, sweet smile that doesn't scream "I could definitely injure you," – but she totally could, which is part of what makes her so awesome.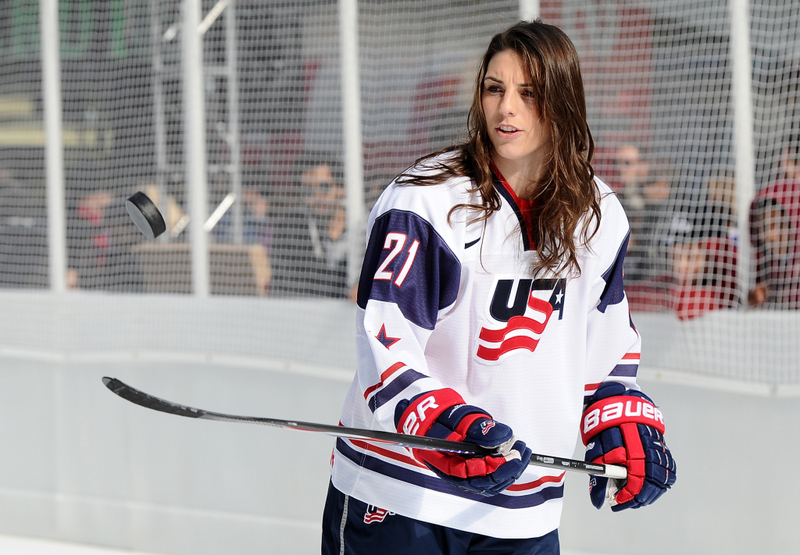 Well, that and the eight gold medals she's won over the past several years, one of which was in the 2018 Winter Olympics, when she scored the first goal for the team and won. The other seven were at the IIHF Ice Hockey Women's Championships.
Antonija Sandric

The Croatian pro-basketball player got her start in the industry because of her older sister. She began her professional career in 2005, and by 2009, she was representing her national team at the Mediterranean Games, where she was named "Miss Mediterranean." In 2012, she competed in the Olympics and was called the "most beautiful woman" at the games by "The Bleacher Report."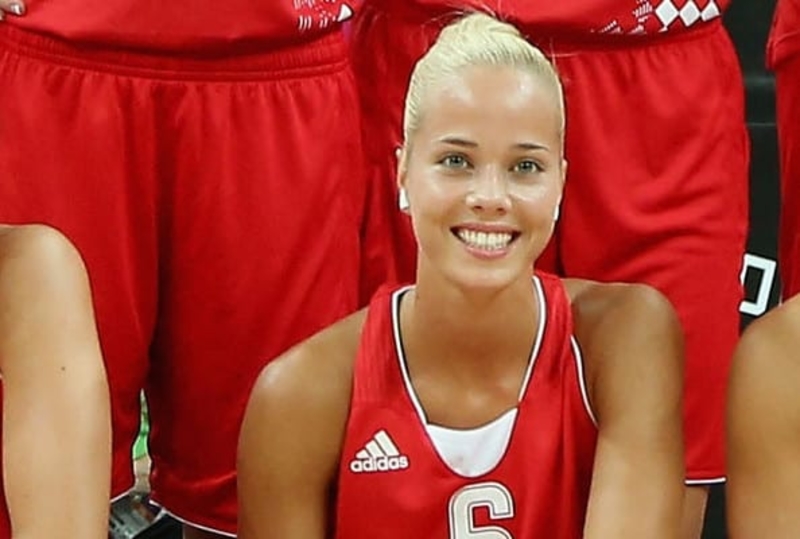 But they're not the only ones who've noticed her stunning appearance, because she's widely regarded as Croatia's most beautiful sports star. And some people may even say she's the best-looking female basketball player, period – just ask NBA star, Nate Robinson.
Hope Solo

Hope is pretty much the face of women's soccer in the United States – for people who have never watched a women's soccer game in the United States. One of the top goalies in the world, Solo has competed across the globe in several major competitions – including the Olympics, which she has earned a spot in 3 times, and walked away from with 2 gold medals.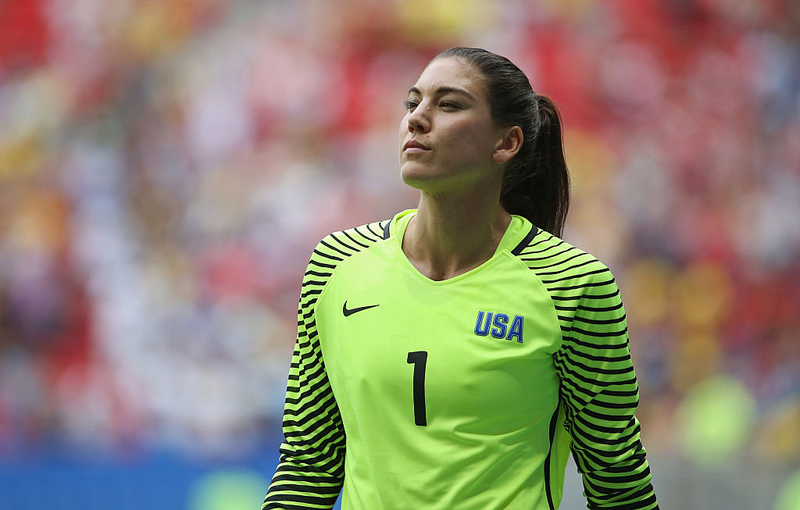 She has also played in the FIFA Women's World Cup in 2007, 2008, and 2011, when she became the second goalie in history to reach 100 caps. She has appeared on a number of magazines and TV shows, including "The Ellen DeGeneres Show," "Dancing with the Stars," and "Piers Morgan Tonight."
Maria Sharapova

This 5-time Grand Slam Champion has been playing professional tennis since before her 15th birthday. The Russian pro player is a serious contender, winning at least one title per year over the course of her career, which is still going strong today. She has signed all kinds of modeling/endorsement deals with several major brands, including an 8-year, $70 million contract with Nike, as well as appearing on multiple magazines, such as "The Sports Illustrated Swimsuit Issue."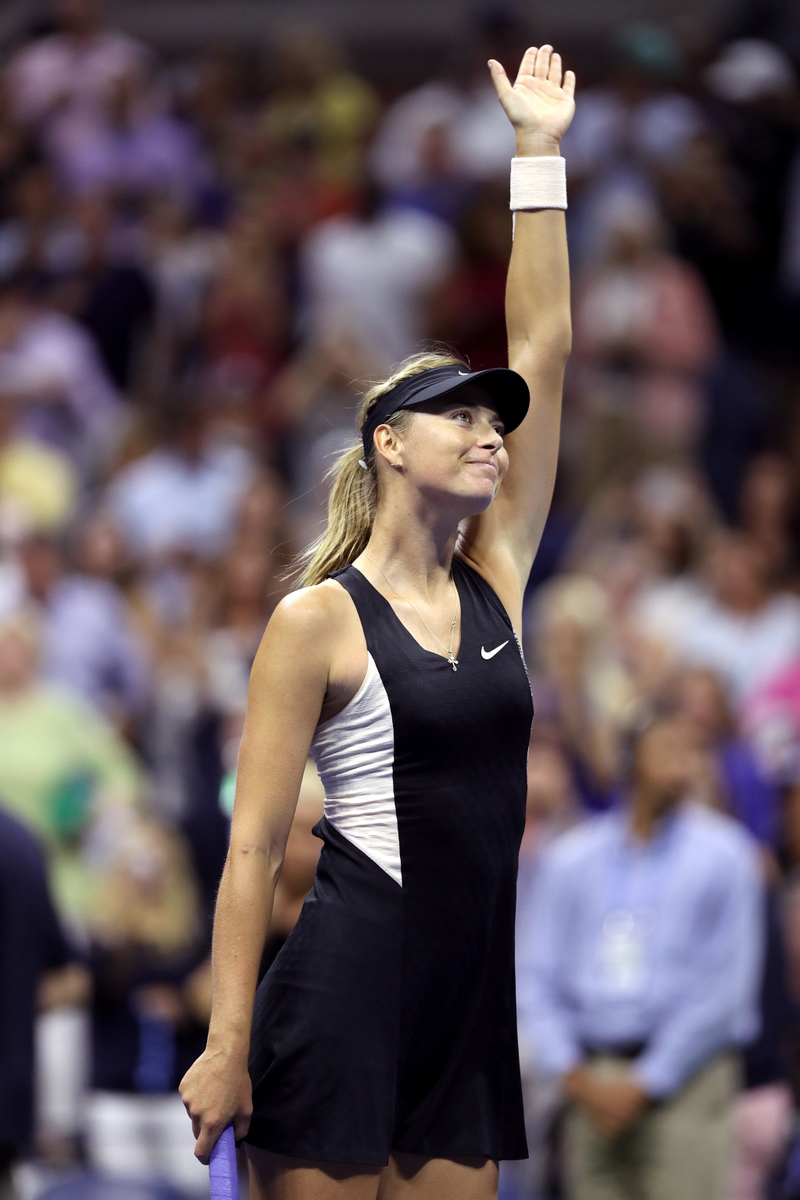 Sharapova has earned nearly $300 million over the years. "Forbes" called her one of the highest-paid female sports stars in the world. She launched her own mentorship program for female entrepreneurs in 2018, as well.
Becky Lynch

Sultry Irish wrestling star Becky Lynch, also known as Rebecca Quin, has made quite a name for herself within the WWE, which is the current federation she calls home. She got her start in the industry in 2002 and was signed with the WWE in 2012. Fast forward to now, and she is still making waves.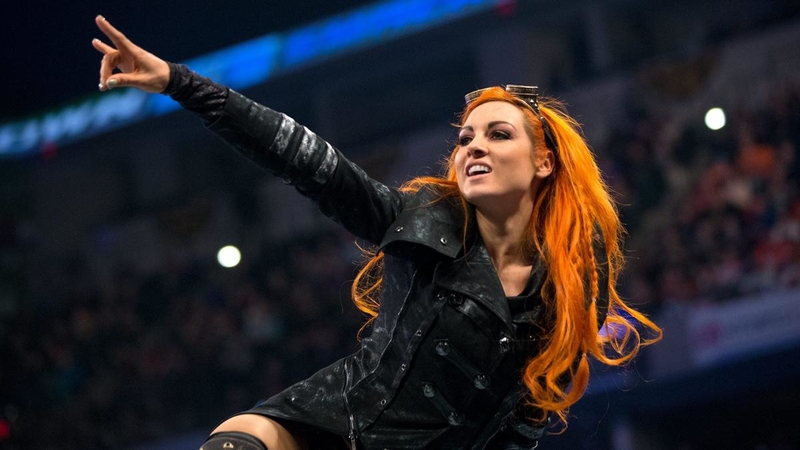 She had a hell of a year last year, with several wins under her belt, including defending her Smackdown Women's Championship title. The wrestler has also appeared on screen a few times, once to perform stunts for an episode of "Vikings," and another for a role on "Marine 6: Close Quarters."
Robin Bone

This Canadian pole-vaulting star is a 3-time U Sports national champion. And now, she's a signed model with The Slu Agency, which has offices in Miami and Los Angeles. She's also got an Instagram account with nearly 30,000 followers, where she posts photos of her daily workout routines and competitions. But before she was famous for the pole vault, she was training in a different sport altogether – gymnastics.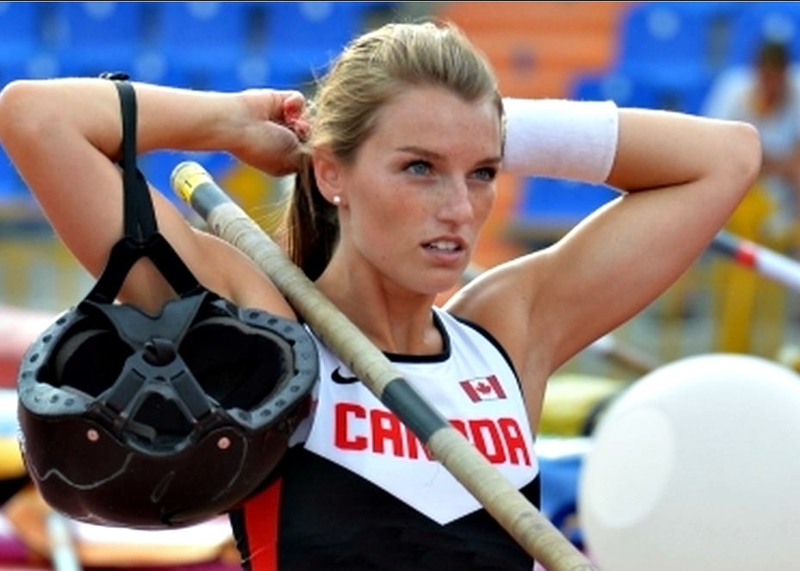 She told CBC that she was forced to give it up, however, after she suffered multiple concussions. The injuries resulted in her wearing a signature helmet during her sporting events.
Lindsey Vonn

In 2019 it was announced that Vonn would be inducted into The Colorado Sports Hall of Fame. She is one of just two female skiers in the sport's history to win 4 World Cup Overall Championships, not to mention her gold medal for the downhill race at the 2010 Winter Olympics.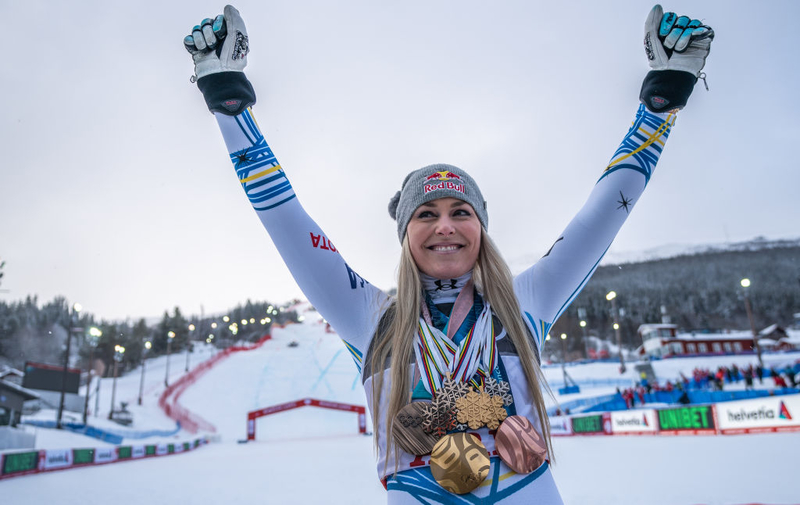 But aside from her abundant talent, she's also gorgeous, which is why she's appeared in several magazines, including the "Sports Illustrated Swimsuit Issue" – three times, with the latest being earlier this year.
Serena Williams

Pretty much everyone in the world knows of Serena Williams. She, along with her sister Venus, are two of the most well-known names in professional women's tennis. To be fair, they're two of the most well-known in all of professional tennis and professional sports, period.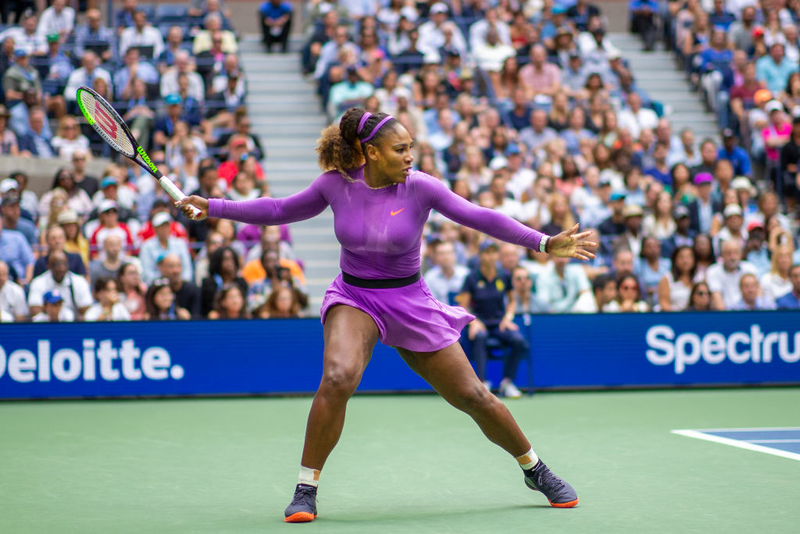 Aside from winning more than 20 major titles, Serena has launched her own fashion line, and in early 2019, a venture-capital investment firm for women, Serena Ventures, which has already invested in over 30 companies, according to Inc.com. Some of the companies she's invested in include Billie, MasterClass, and LOLA.
Danica Patrick

Pretty much everyone in the United States knows who Danica Patrick is, even if they've never watched a single race in their life. That's because not only is she a great athlete, but she's a total babe, which has gotten her a ton of publicity over the years.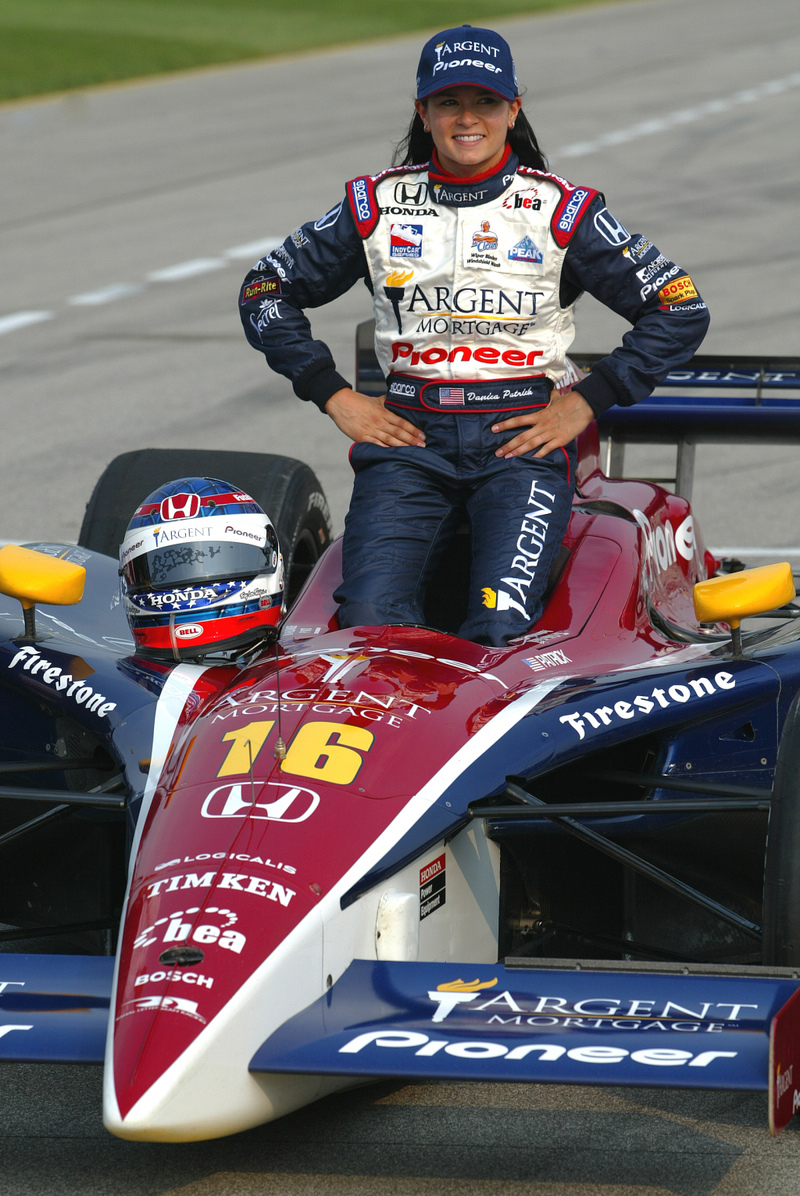 She's graced the covers of a ton of magazines, including "Sports Illustrated" – on multiple occasions. Including right after her first Indy 500 when she became the first woman ever to lead a lap during the event. She is widely regarded as the most successful woman in the history of open-wheel racing.
Gabby Douglas

This amazingly talented professional gymnast was already winning medals at the age of 8, thanks to her older sister, who taught her how to do her first cartwheel when Gabby was just a toddler. She started training full-time at 14, and by 2010, she was earning gold medals in major competitions. 2012 was a huge year for her and the rest of the Fierce Five, who walked away from the Summer Olympics in London with the team gold.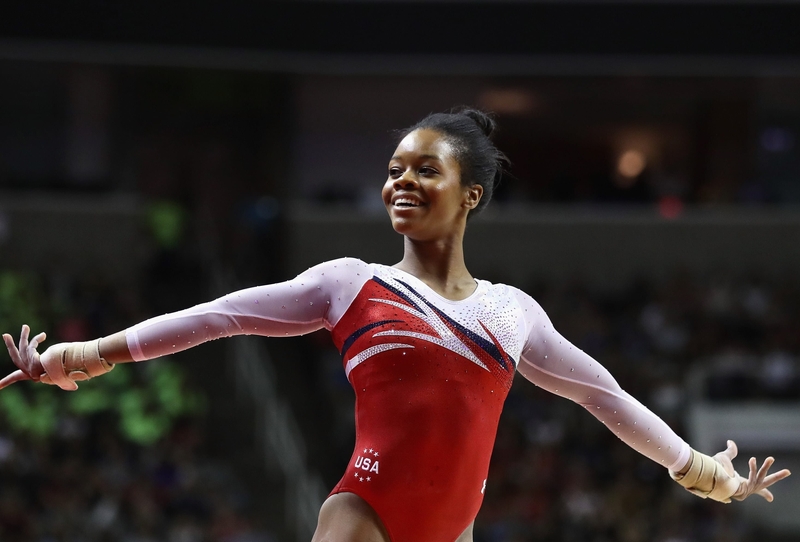 Gabby also racked up one of her own, as the All-Around Gold Medalist. That made her the first African American in the history of the games to do so. She is currently training hard in anticipation of competing in Tokyo in 2020.
Marta Menegatti

This Italian pro-beach volleyball player has been playing her sport since before she even turned 10 years old. Now, she's the proud holder of 2 golds, 7 silvers, and 7 bronze medals on the FIVB Beach Volleyball World Tour. In September of 2015, she and the rest of the Italian women's national team won their first World Tour title.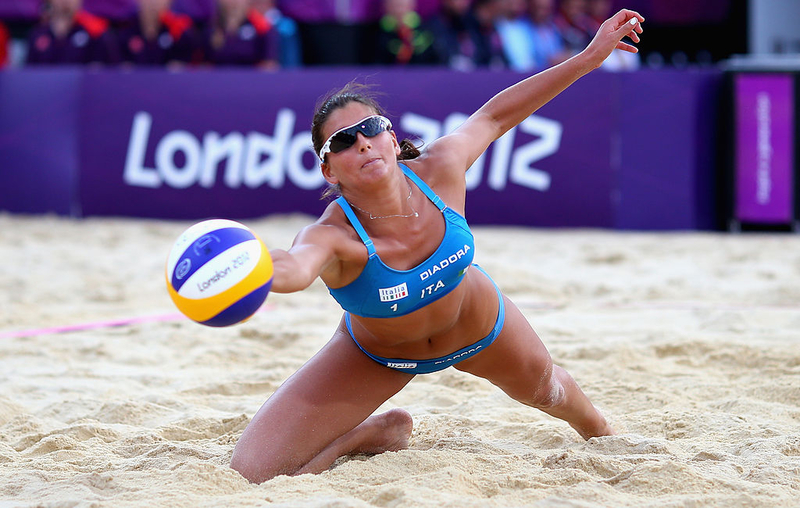 For a while, she was dating another pro volleyball player from her country named Alex Rangheri. She stays very active on her Instagram, where she has nearly 50,000 followers.
Camila Giorgi

This Italian pro tennis player won her first International Tennis Federation tournament in 2009 and made her Women's Tennis Association debut a couple of years later in 2011. That same year, she reached the finals in Raleigh and closed the year with a total of 36 wins.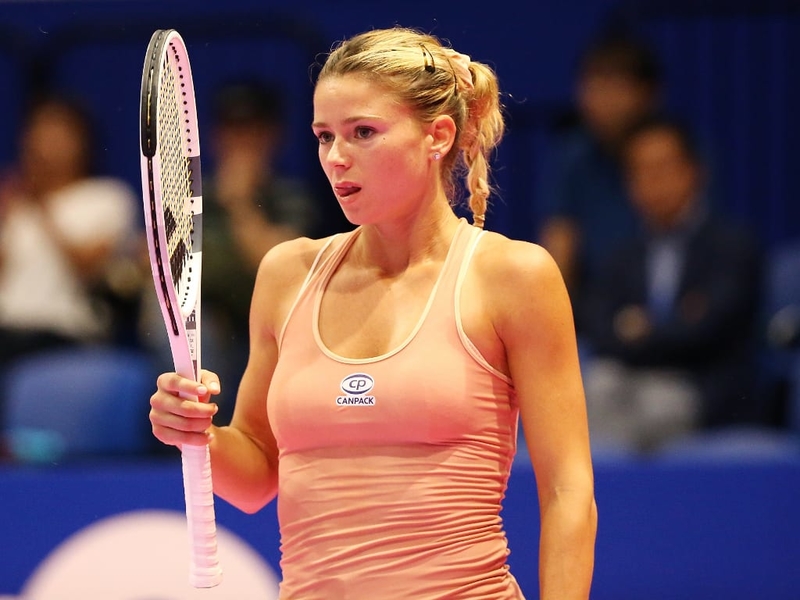 She won her first WTA title in 2015 and earned the highest ranking of her career – #26 – 3 years later. Giorgi is very active on her Instagram account, where she frequently posts photos of herself for her 237,000 followers, as well as on her official Facebook page that has 280,000 followers.
Jennifer Lacy

Jennifer Lacy's father, Lee, was a Major League Baseball player, so it makes sense that she would have chosen to go into athletics. After playing basketball during college at Pepperdine University, she joined the WNBA. During the off-season between 2008 and 2009, she went to China, where she played for Beijing Shougang.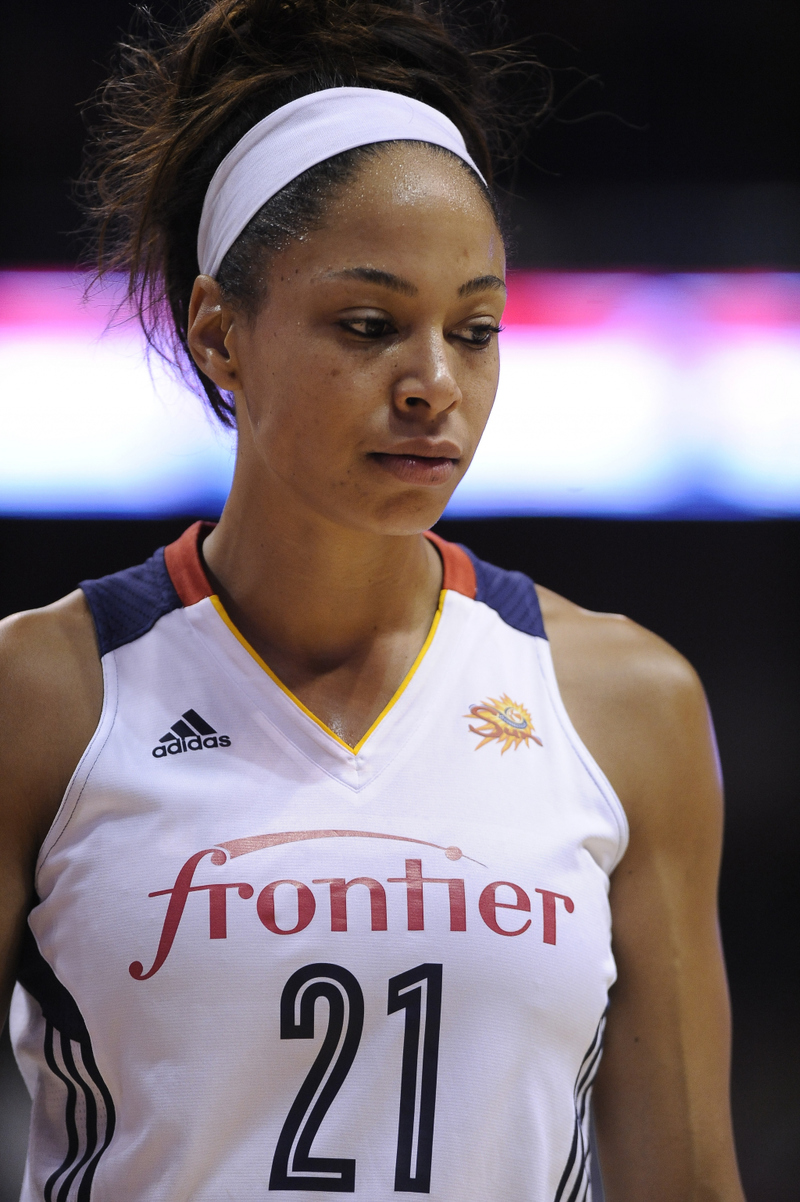 In 2013, she was attacked by her ex-girlfriend, former WNBA player Chamique Holdsclaw, who poured gasoline on and shot into her car when she was in it. Luckily, she wasn't injured during the attack, and Holdsclaw was arrested for the incident.
Alana Blanchard

Blanchard, like most surfers (and a lot of athletes, for that matter), risks her life pretty much every time she goes out in the water and does what she does. Surfers get injured every day – or worse, attacked by sharks, which actually happened to one of her friends right in front of her. But she didn't let that stop her. She got right back on the board and kept doing what she loves.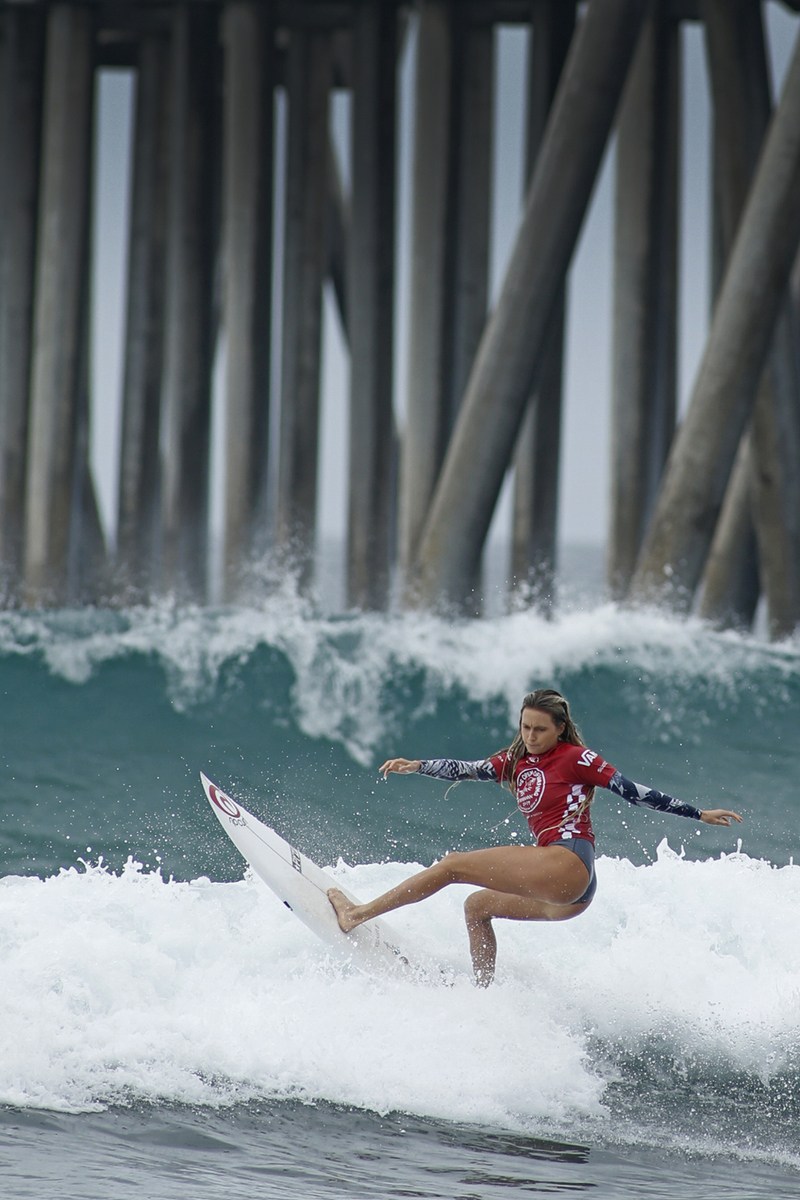 Besides being an incredible surfer, Alana Blanchard is also a swimwear model who appears in ads for Curl Swimwear, and she recently signed an endorsement deal with Reebok, as well. She also stays pretty active on her Instagram, where she has over 1.8 million followers.
Allison Stokke

Even those who don't really follow pole vaulting more than likely know of Allison Stokke, considering she is arguably the most famous woman in the sport. But that's mainly because a photo of her waiting to jump during an event went viral and launched her to stardom. Even though she was shy of 18 by several months at the time, the photo spawned (new) male fans to make "internet crush" sites based on the image.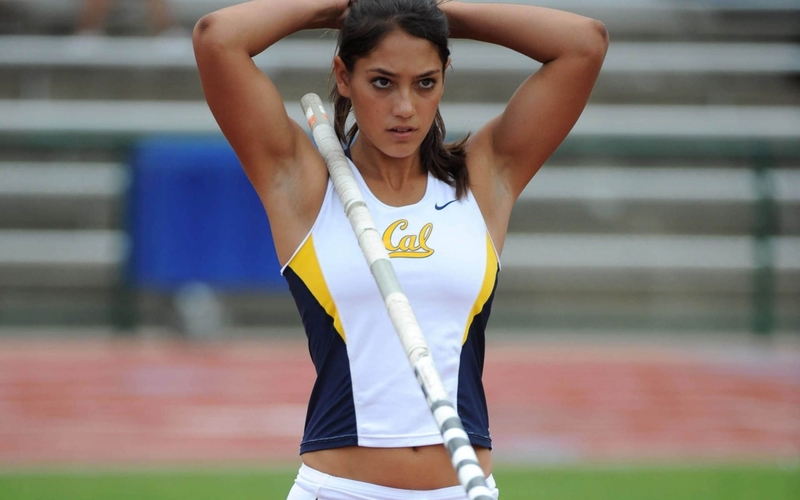 But, had it not been for that image, she may not have made it into the likes of "The New York Times," "L.A Times" and "Washington Post." Sure, it's very creepy how it happened, but hey – it happened, right? Years later, and she has had all kinds of brand endorsement deals with major brands like Nike.
Paige VanZant

Paige VanZant has accomplished a lot at a young age, but she's mainly known for being a UFC strawweight and flyweight fighter, the latter of which she is currently ranked as number 13. She almost appeared on the UFC's show in 2013, until she was released for being too young (she was a few months shy of 21 at the time.)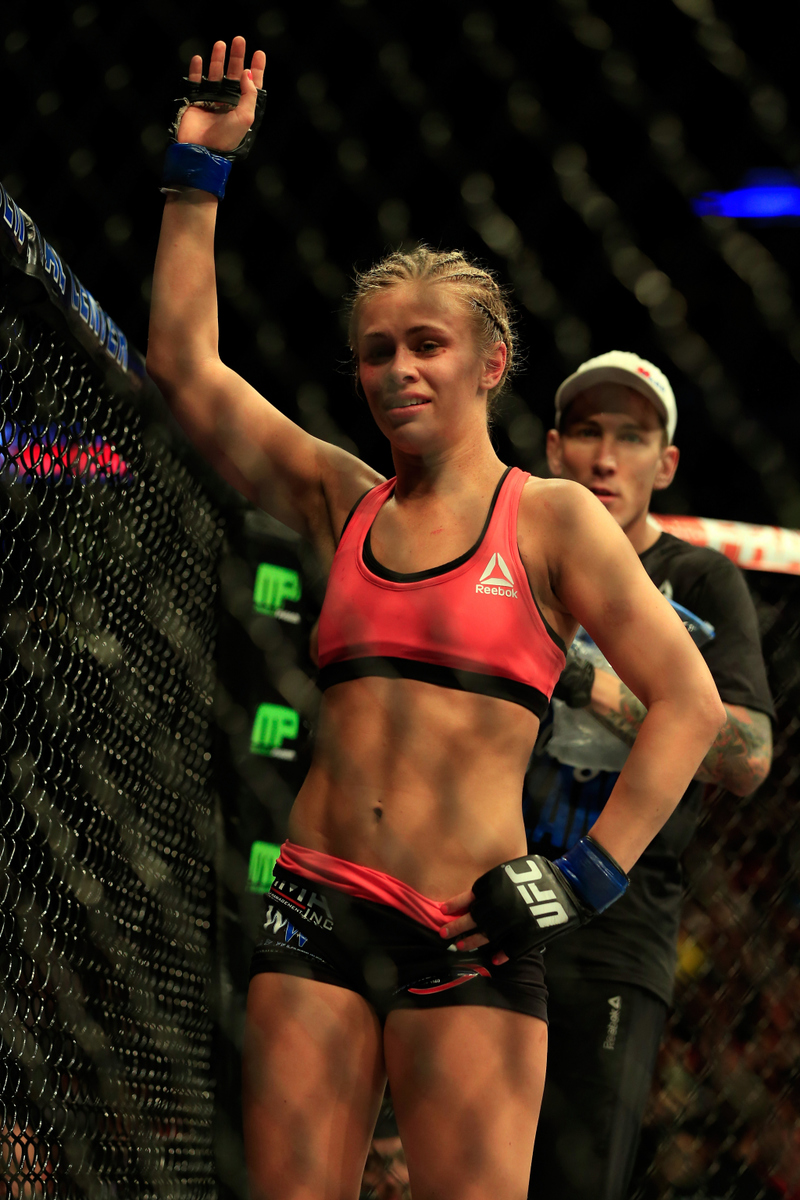 She has appeared on a few TV shows, though, including "Chopped" in 2017, as well as competing on season 22 of "Dancing with the Stars," where she placed second with pro dancing partner Mark Ballas. In 2018, she released a book that she authored about her life called "Rise: Surviving the Fight of My Life."
Alex Morgan

In 2015, Morgan had already been ranked as one of the highest-paid women's soccer players by "Time Magazine." But 2019 was one of her biggest and busiest years yet.
The California girl has made multiple magazine covers, including "Time" and "Sports Illustrated." She made "Time's" list of the Top 100 Most Influential People, and she helped lead Team USA to a victory over France in the Women's World Cup. Plus, she did all of this while looking fabulous – and that's all just in one year!
Aly Raisman

Aly Raisman is another huge name in American gymnastics. She was yet another member, and captain of the winning Fierce Five, both in 2012 and 2016. At the games in London in 2012, she went home as the most decorated gymnast, with 2 golds and 1 bronze to her name. But aside from being one of the most talented gymnastics stars in the country, she's also got a side career as a model.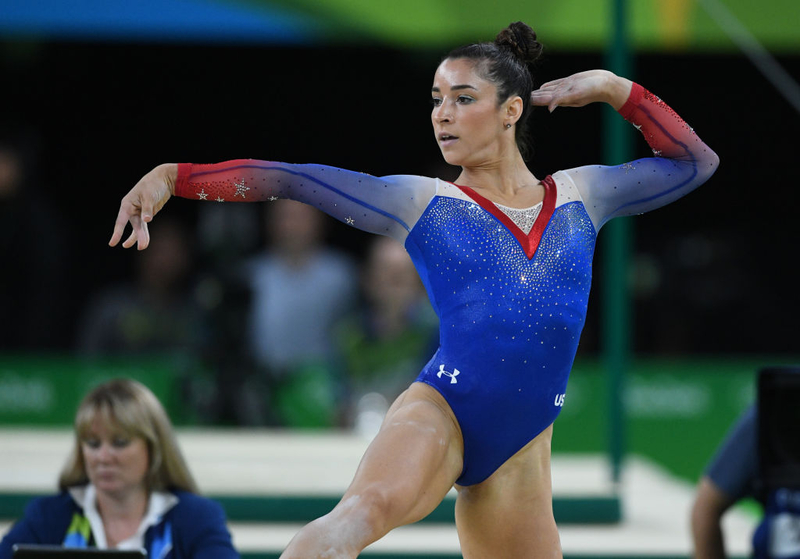 Clad in a bikini, she appeared in the 2017 and 2018 editions of the "Sports Illustrated Swimsuit Issue." Her floor routine dancing skills came in handy on the 16th season of "Dancing with The Stars," too, in which she placed 4th with her partner, Mark Ballas.
Jennie Finch

Jennie Finch is probably the single most well-known woman in all of softball. The 2-time All-Star played for the Chicago Bandits, Arizona Wildcats, and of course, Team USA, who she helped lead to victory on several occasions. In 2004, they won a gold medal and, four years later, a silver.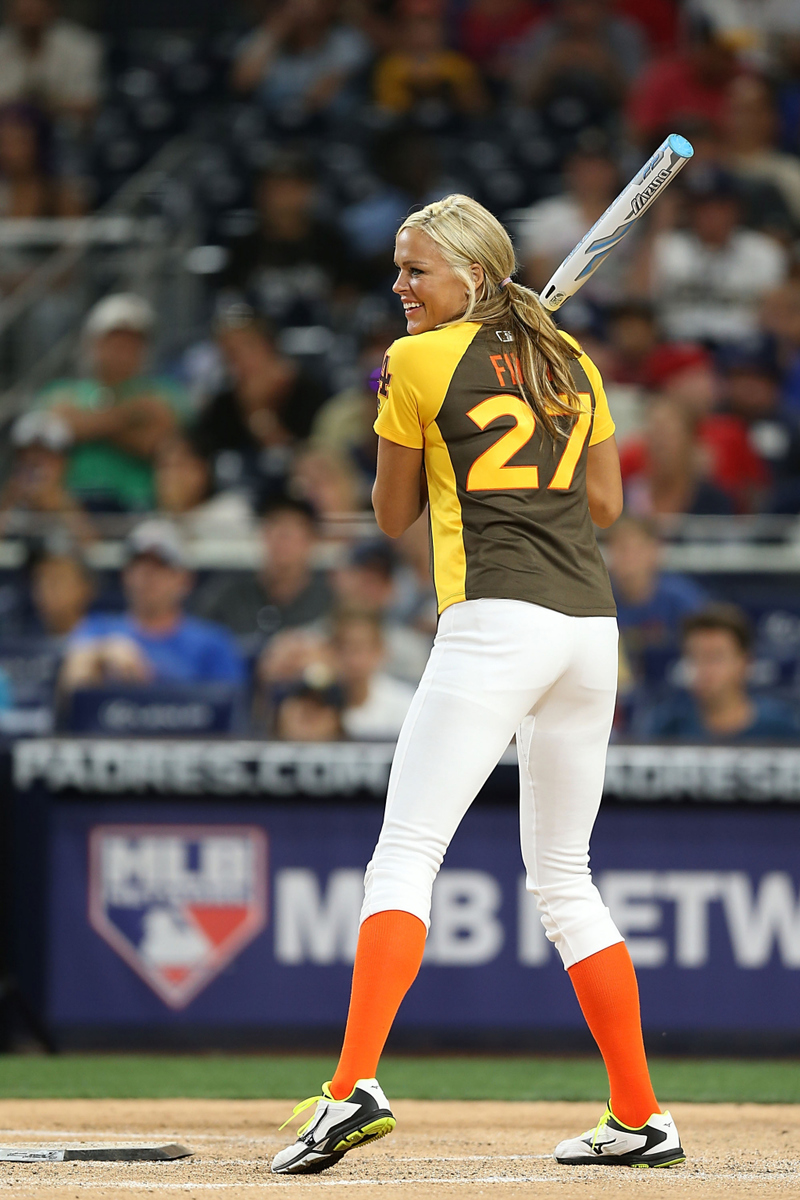 She retired from the sport in 2010 but still remains connected to it through her job as a commentator with ESPN, who covers college games and National Pro Fastpitch. All of her talent and hard work in softball led to her being inducted into its National Hall of Fame. In 2004, "People" magazine called Finch one of the "50 Most Beautiful People in the World."
Anna Kournikova

This gorgeous Russian former pro-tennis player was born with athleticism running through her veins. Her mother ran 400-meter races, her brother plays professional golf, and her father, who is a former wrestling champ, teaches martial arts in Moscow.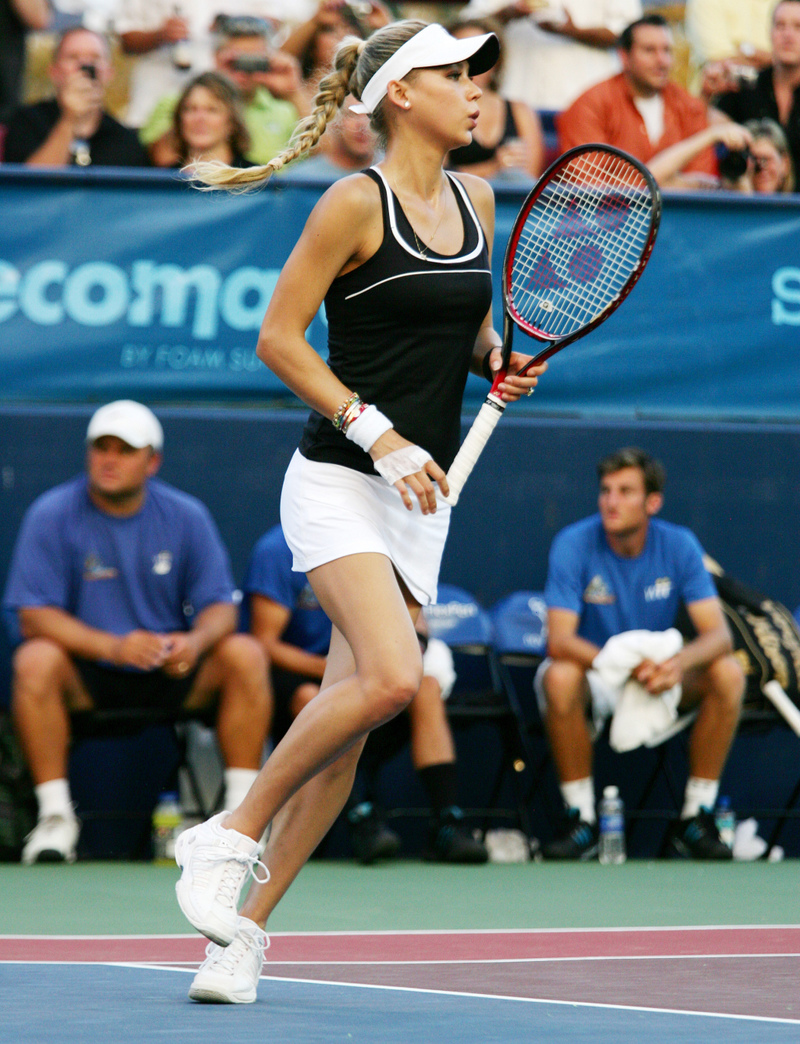 She was launched to international fame in the late '90s, when she was still a teenager and has since shown up on the cover of plenty of magazines, including "Maxim" and "The Sports Illustrated Swimsuit Edition." In 2002 she made "FHM's" list of the 100 Sexiest Women in the World. She even has a drink named after her – which is a White Russian made with non-fat milk.
Michelle Jenneke

Michelle Jenneke, an Australian 100m hurdler, rose to international fame when a video of her doing her pregame dance went viral in 2012. The following year, she appeared in the "Sports Illustrated Swimsuit Edition." But before everyone in the world knew who she was, she was already well-known in her country for being a talented hurdler. It's no wonder, considering she started training at the age of 10.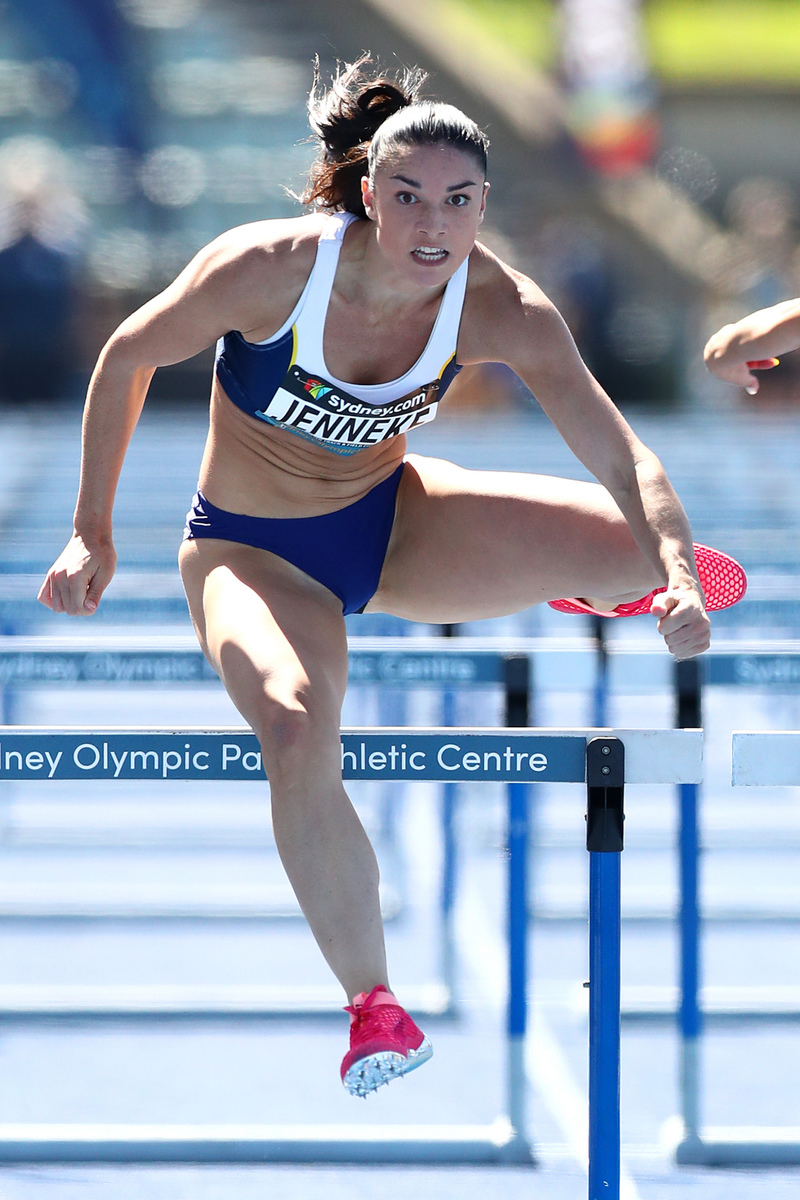 The hurdler studied Mechatronics, which is a branch of engineering, at Sydney University. She's got over 500,000 followers on her Instagram account, where she stays active and posts pictures of her events and extracurriculars.
Natalie Gulbis

Gulbis has done wonders for the image of women's golf. After all, watching golf in itself is incredibly boring. But she's been able to spice things up a bit during her time in the LGPA. People who didn't watch golf a day in their lives started tuning in, especially after releasing her calendar in 2004, which featured her posing in various swimsuits.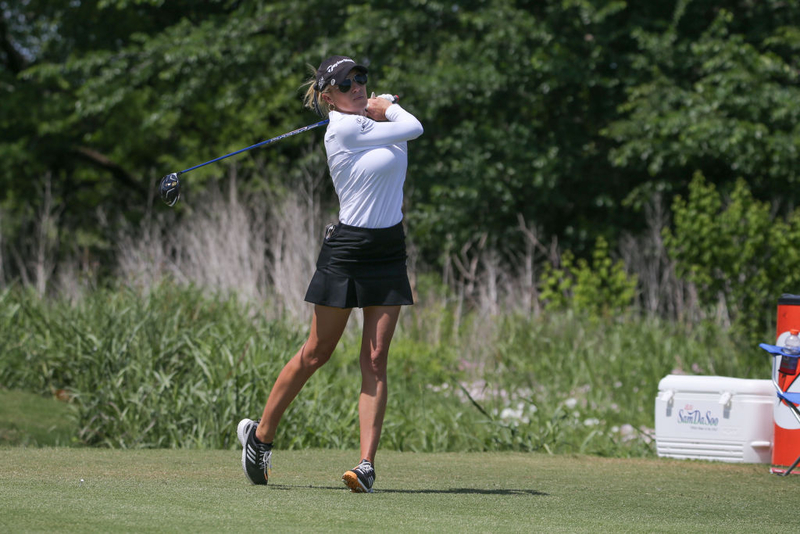 Then, in 2012, she appeared on the cover of Sports Illustrated covered in just body paint. She also appeared on a few TV shows, including the second season of Donald Trump's "Celebrity Apprentice."