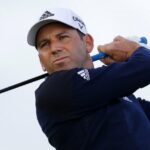 The Most Bizarre Disqualifications In Sports History
echo get_the_meta(); ?>
In sports, winners don't write history — they make it. But disqualifications can make sports history worth writing about. Whether it results in an automatic loss or mid-game ejection, there's inherent drama (and maybe a bit of schadenfreude) in seeing an athlete get beaten by a rule book instead of another athlete, especially if the DQ is unusual. And for the athlete who trained or cheated their heart out, being disqualified just straight-up sucks. It can turn a championship-caliber competitor into a nonfactor, or even worse, make them seem unworthy of competing at all because they got caught using steroids or some other banned substance. 
Some disqualifications involve a ridiculous ruse, while other times, there might be an embarrassing blooper. Either way, some DQs are so strange that they definitely deserve a second look and some extra appreciation. From overeager runners to laughable MMA fighters, these are the most bizarre disqualifications in sports history.
A world championship race ends in a historic five-person disqualification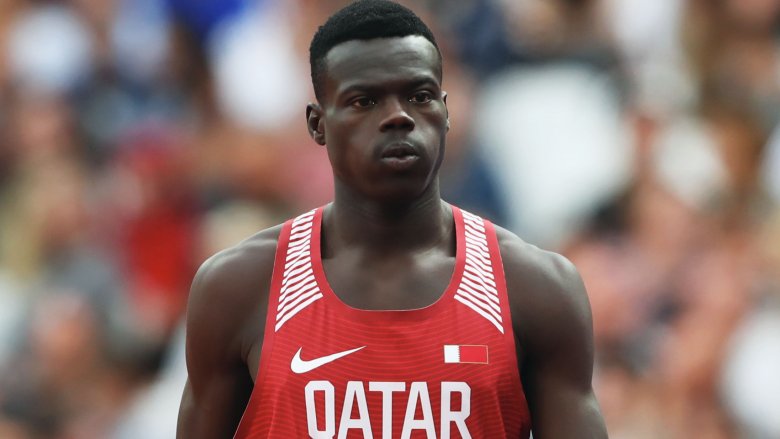 Alexander Hassenstein/Getty Images
Curved tracks notwithstanding, running a race sounds pretty straightforward. Obviously, runners can become overzealous and jump the gun (even though they shouldn't be jumping at all) or make other disqualifying missteps in the heat of competition. But when world-class athletes are involved, you shouldn't expect to see the scene that played out at the 2019 IAAF World Indoor Championships, where an entire heat of 400-meter runners (five in all) got disqualified. To clarify, we aren't wagging our lard-filled fingers at the runners for messing up. Statistically, you just shouldn't expect to see every competitor get DQ'd because it's never happened before in the history of world championship races, according to the International Association of Athletics Federations. 
What makes this head-scratcher even itchier is that the list of participants included Qatar's Abdalelah Haroun (above), who won silver at the previous year's championships, and Grenada's Bralon Taplin, the 400-meter world leader at the time. Either of these guys should've been shoe-ins to win it all, but Haroun's championship chances were dashed by a false start, and Bralon committed a lane violation. The remaining three runners — Jamaica's Steven Gayle, the Bahamas' Alonzo Russell, and Latvia's Austris Karpinskis — also committed lane violations. 
The insane backstory of the 1968 Kentucky Derby
The year 2019 marked a Kentucky Derby first when the ominously named Maximum Security got disqualified for interference after winning the race. No doubt adding to the horse's disappointment, Maximum Security also lost the contest for weirdest derby disqualification. That crown rests snugly on the mane of Dancer's Image, who was stripped of his Kentucky Derby crown in 1968 after testing positive for the equivalent of horse aspirin.
As History detailed, controversy abounded before the race even started. The owner of Dancer's Image, Peter Fuller, was a white New Englander who wholeheartedly supported the Civil Rights Movement and personally knew Martin Luther King Jr. This infuriated racists, who burned down one of Fuller's stables weeks before the derby, sent death threats, and used racial slurs to refer to Dancer's Image, which — keep in mind — was a horse. Fuller later suspected that Civil Rights opponents drugged Dancer's Image.
After crushing the competition, Dancer's Image underwent a standard urine test, which detected phenylbutazone, aka "Bute," the aforementioned horse aspirin. A veterinarian had administered the drug a week earlier, but it normally would've exited a horse's system by then. Disputing the DQ, Fuller sued for the $120,000 prize. He won after five years but lost on appeal. Despite fighting for half a decade to uphold the disqualification, derby officials legalized phenylbutazone the following year, causing Fuller to suspect a non-derby-related race problem was the real issue.
Jimmy Piersall performs a 'war dance' for Ted Williams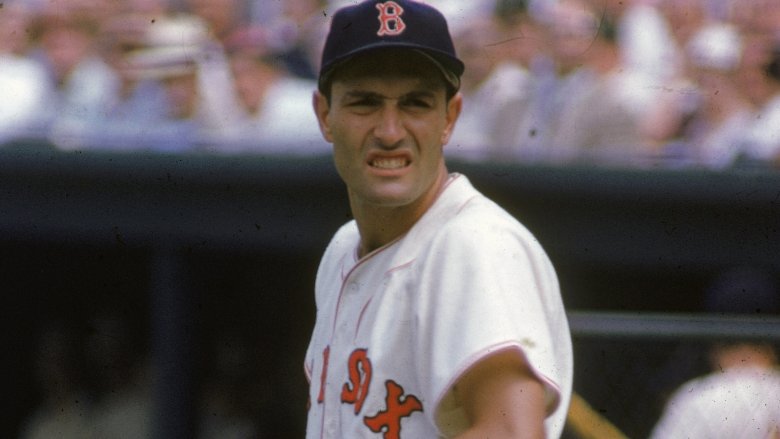 Hulton Archive/Getty Images
In his 17 seasons playing Major League Baseball, famed center fielder and eventual White Sox broadcaster Jimmy Piersall had a number of ups and downs. Diagnosed with manic depression, now known as bipolar disorder, Piersall suffered a nervous breakdown in his rookie year, according to the Society for American Baseball Research. But he was also a man of antics, and when his mischievous side got going, he became Bart Simpson at the bat. 
As recounted in the Cultural Encyclopedia of Baseball, he once paused an at-bat to retrieve a can of mosquito repellent. He then proceeded to spray the incoming pitch "as it arrived at the plate." Because every Bart Simpson needs a good Homer, when Piersall hit his 100th home run, he commemorated it by rounding the bases backwards. He also mocked Red Sox teammate Dom DiMaggio by running behind him and aping his movements in the middle of a game. But Piersall's greatest stunt was trying to distract Ted Williams with a "war dance."
It was July 1960. Piersall was playing for the Cleveland Indians, and Williams had just stepped to the plate for the Boston Red Sox. Determined to preserve Cleveland's 4-2 lead, Piersall broke out his best war dance moves, which according to ESPN, consisted of "running around the outfield with his arms raised as the pitch was delivered." As a result, Piersall was thrown out of the game because you can't distract the batter. 
A boxer abandons a fight right after the opening bell
When Mike "I wanna eat your children" Tyson committed light cannibalism during his infamous ear-bite fight with Evander Holyfied, it made for one of the craziest sports moments ever to air on American television. It also made for one of the weirdest boxing disqualifications, though maybe not the weirdest. What Curtis Harper (above) did in 2018 might take the ear-flavored cake. Not that Harper would have eaten a piece. Unlike Tyson, Harper wanted no part of his opponent, Efe Ajagba. Despite having signed a contract for a televised fight and allowing himself to be introduced for said fight, Harper exited the ring and the arena immediately after the opening bell. He was disqualified one second into the bout. 
Harper's departure left "Ajagba and everyone else dumbfounded," per ESPN. Ajagba's promoter tried to spin the incident, declaring, "He defined what the most feared man in boxing means: no punch necessary. A look and the opponent runs, runs out of the ring." ESPN noted that Ajagba was undefeated and had knocked out his previous five opponents. Did Harper get cold feet and decide to warm them up by running away? The flighty fighter denied being scared and insisted he wasn't being paid enough, which made him feel disrespected. Harper's understandably ticked-off trainer accused him of lying about the pay issue but didn't provide an alternative motive.
The craziest DQ in basketball history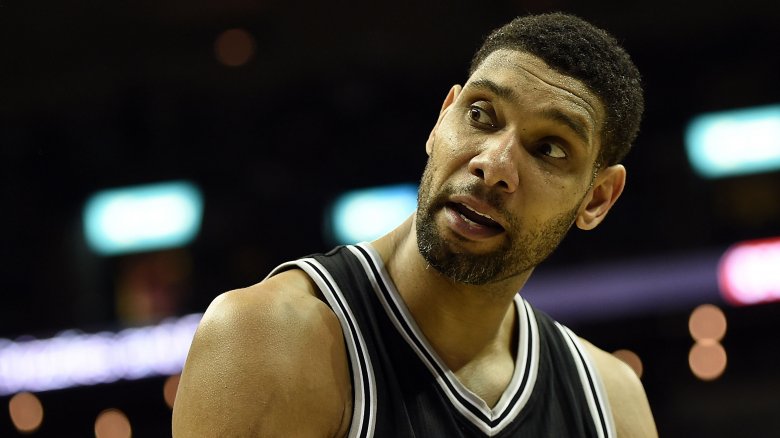 Stacy Revere/Getty Images
If you're a longtime San Antonio Spurs fan or just appreciate NBA greats in general, you probably know that Tim Duncan was an amazing player with amazing composure. Shaquille O'Neal nicknamed Duncan "The Big Fundamental" because the big man seemed unflappable, even when opposing players intentionally flapped their elbows into Duncan's body. Yet referee Joey Crawford found Duncan's demeanor fundamentally unacceptable during a 2007 game against the Dallas Mavericks (which the Spurs ultimately lost). While sitting on the bench, Duncan laughed at the officiating. Crawford, evidently extremely flapped, handed Duncan his second technical foul of the night, resulting in his ejection (i.e. disqualification) from the game.
Crawford accused Duncan of "disrespecting the game by laughing [at] and mocking the officials," according to ESPN. Not satisfied with giving him the boot, the enraged ref wanted to give him a fist as well. Duncan recalled, "[Crawford] looked at me and said, 'Do you want to fight? Do you want to fight?"' Duncan didn't want to fight but made it abundantly clear, "If [Crawford] wants to fight, we can fight." The NBA fined Duncan $25,000 for cursing at Crawford during their heated exchange. The ref was fined $100,000, and then was suspended for the rest of the season and forced to undergo much-needed therapy for his anger issues.
A marathon cheat catches the bus to finish third
According to Smithsonian magazine, the 1904 Olympic marathon was incredibly bizarre, thanks in no small part to professional bricklayer and epic prankster Fred Lorz. Lorz etched his name in the annals of sports comedy when he stopped running and rode in a car for 11 miles, "waving at spectators and fellow runners as he passed." After passing the finish line on foot, he nearly received the gold medal but got disqualified. Lorz said he completed the marathon in jest, which makes sense, given that he didn't even try to hide in his a performance-enhancing vehicle. But when Rob Sloan caught a bus during the UK's Kielder Marathon in 2011, he was dead serious about cheating to win. Well, sort of win.
Sloan only came in third, per the BBC. Even weirder, he ran at least 20 miles before using public transportation. Multiple eyewitnesses saw him, and the bus driver recalled talking to him. Nonetheless, three months after being caught bus-handed, Sloan maintained his innocence, blaming the eyewitness accounts on "mistaken identity." He also questioned the sanity of anyone who would run most of a marathon, only to cheat and not even win. It's almost as crazy as Sloan thinking that his "distinctive tattoos" would go unnoticed and that nobody would spot him exiting a bus and "[running] through the bushes." He eventually confessed.
The World Cup sees a truly bizarre disqualification
One of the seldom talked-about causes of baldness among sports fans is bad refereeing. Admittedly, we can't back that claim scientifically, but it feels right. Just watch any major sporting event, and you'll probably see a screaming spectator angrily yanking their hair out over a missed foul or unnecessary penalty. And if you watched the 2006 World Cup duel between Australia and Croatia, you'll know it was a minor miracle that the whole crowd didn't look like Mr. Clean by the end of it.
The offending referee was Englishman Graham Poll (above). Boasting a 26-year career, the veteran ref must've known the mathematics of ejection like the back of his hand: two yellow cards equal a red card, which equals an instant disqualification from the match. But he must've suffered temporary hand amnesia because he doled out three yellow cards to Croatian player Josip Simunic before finally giving him the boot. Though, maybe true the explanation is the less dramatic one that Poll offered, namely that he accidentally assigned one of the yellow cards to the wrong player. 
To make matters more frustrating, Poll's faulty officiating may have changed the outcome of the game. According to The Daily Telegraph, he signaled the end of regulation just as an Australian player kicked what could've been the team's third and winning goal. Instead, the match ended in a 2-2 draw. 
An injured Olympian swaps places with her twin
No set of twins will ever be weirder than bodybuilding robot Arnold Schwarzenegger and former hairdresser Danny DeVito. But identical twin sisters Madeline and Margaret de Jesús certainly give SchwarzeVito a run for their money. Or at least they would if they hadn't been banned from running after the 1984 Olympics. 
Madeline and Margaret didn't have identical athletic abilities. As reported by Remezcla, Madeline qualified for the long jump and the 4×400-meter relay and would represent Puerto Rico at the Los Angeles Games. Margaret, meanwhile, qualified for zilch, which presumably made her the Danny DeVito in this scenario. She was still a skilled athlete, though, which came in handy when Madeline injured herself during the long jump and needed someone to replace her in the relay. You see where this is going. Madeline was replaced by her sister Danny DeVito, played by Margaret.
With Margaret's help, the Puerto Rican relay team reached the finals. But an eagle-eyed journalist recognized the twins' single distinguishing feature, "a beauty mark," and brought the ugly charade crashing down. The relay coach pulled the team from competition and tried to plead ignorance despite having been told about the planned switch beforehand. Madeline, Margaret, and their coach were banned from future Olympic events. The supposedly banned Madeline would compete in the long jump at the 1988 Olympics, though we can't rule out the possibility that it was a secret triplet.
Sergio Garcia becomes an un-Happy Gilmore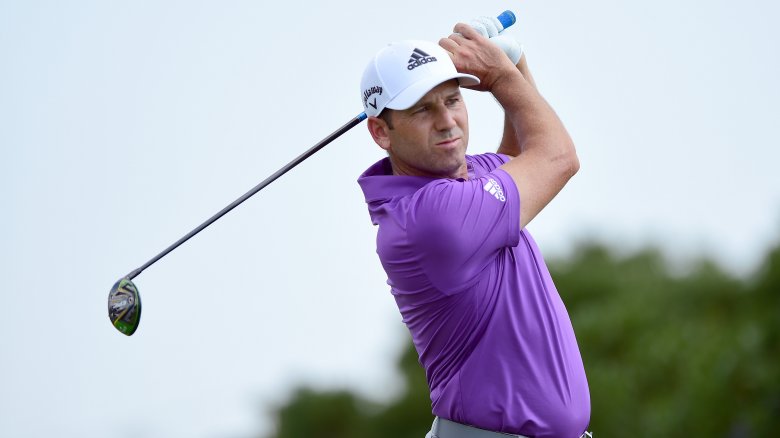 Jared C. Tilton/Getty Images
If you've seen or read about golfer Sergio Garcia, then you know he's half a Bob Barker fight away from being a bigger loose cannon than Happy Gilmore. Only, he's not nearly as funny as Adam Sandler when he explodes like a grenade in a minefield. According to Sports Illustrated, at the 2018 Masters, "while defending his sole major victory, he stubbornly hit five balls in the water en route to an octuple-bogey 13." Some of his other eruptions include kicking a golf cart, spitting into somebody's cup, and smashing a tree with his club. But in 2019, Garcia outdid and undid himself at the Saudi International tournament, where he got disqualified for "serious misconduct."
Apparently, the course just wasn't cooperating with him. So Garcia vented his frustration by whacking the green like it owed him money. According The Scotsman's Martin Dempster (via Stuff.co.nz), Garcia apparently "left scuff marks and at least one large divot on no fewer than five greens." Prior to that, he went berserk on a bunker, making it look more like Garcia was mugging sand with a golf club than playing a sport. That incident didn't even factor into his disqualification. Garcia might just need Carl Weathers to calm him down.
Wrestling coaches put on the world's angriest strip show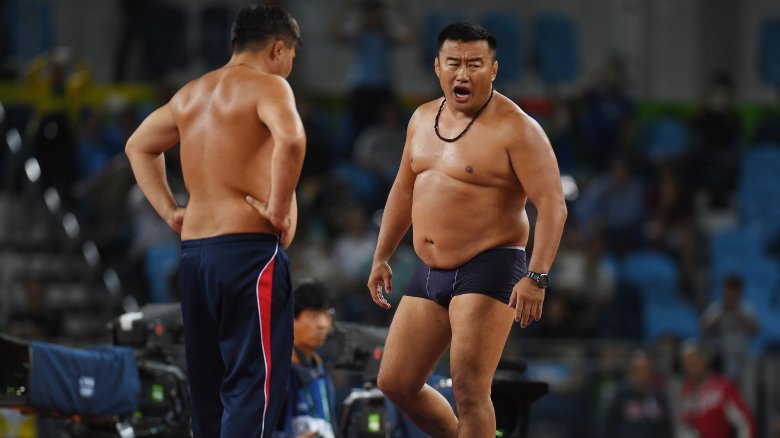 Laurence Griffiths/Getty Images
Nowadays, wrestling is often associated with the pomp and circumstance of the WWE. But Olympic wrestling is one of the most natural sports in existence. It's so natural that in the ancient world, competitors dressed like naturists, grappling in the buff while slathered in olive oil. Though you won't see glistening nudists in modern Olympic contests, at the 2016 Rio Games, a pair of Mongolian wrestling coaches gave spectators the next best thing. 
Coaches Tserenbaatar Tsogbayar and Byambarinchen Bayaraa had a half-naked conniption after judges penalized their wrestler, Mandakhnaran Ganzorig, costing him the bronze medal in the 65kg (143 pounds) freestyle competition. As The Guardian explained, with 18 seconds left in the match, Ganzorig had a one-point lead over Uzbekistan's Ikhtiyor Navruzov. Confident he would win, Ganzorig "taunted his opponent by dancing around him," and the coaches carried him around the mat in celebration. This didn't sit well with the judges, who awarded a point to Navruzov. When the Mongolian coaches objected, the judges handed Navruzov another point and the victory.
Furious, the coaches began removing their clothes and approaching the judges, answering the age-old question, what would Magic Mike look like without the magic? The men threw their shoes down, and one stripped to his undies as the crowd chanted, "Mongolia!" After performing their version of a mic drop the coaches got tossed from the arena.
A steeplechaser is disqualified after casually admitting to cheating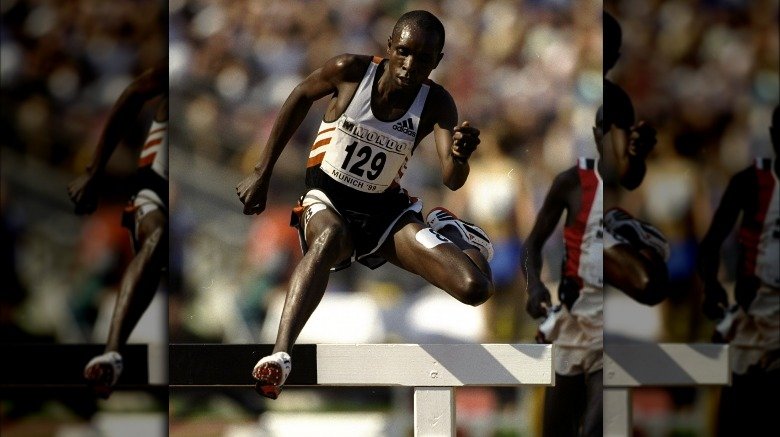 Clive Mason/Getty Images
A 3,000-meter steeplechase sounds like something you do when your church runs away. But the modern form of the sport derives from old-timey obstacle races in which participants had to clear low walls and cross streams while running from one town's steeple to another. Now, the walls are hurdles, the streams are water pits, and you only run to a church if you want to confess to cheating in the steeplechase. Or if you're Kenyan steeplechaser Bernard Barmasai (above), you might just nonchalantly describe how you cheated during a BBC interview.
In 1999, Barmasai ran in the Golden League steeplechase meet, which offered a million-dollar jackpot. Toward the end of the race, he trailed fellow Kenyan Christopher Koskei until Koskei suspiciously slowed down after a brief exchange with Barmasai, who claimed first place. Barmasai had zero qualms about telling an interviewer what happened. "When [Koskei] tried to pass, I tried to talk to him. I said, 'Leave it for me.' That's why he slowed down." Barmasai helpfully added, "[Koskei] would have won today but because he's a friend and we have to live together … the jackpot is for me and my friends." 
That hilarious frankness got him disqualified and banned from the Golden League. In fairness, the admission might not have seemed odd to Barmasai because Kenyans dominate long-distance events so much that they've been known to actively divvy up victories among themselves.
A weird MMA victory becomes an even weirder disqualification
The world of MMA has seen its share of fast and terrifying knockouts, all of which are impressive in their own brain-damaging way. But the best kind of KO might be the self-knockout. Putting your own lights out might sound embarrassing, but it also sounds like Fight Club, which would at least make you part Brad Pitt. Besides, no self-knockout could be as embarrassing as the time Drew Chatman managed to lose to a guy who knocked himself out. 
In 2018, Chatman traded blows with Irvins Ayala at LFA 36. This was Chatman's pro debut, a chance to make a big impression. And his knee made a huge impression on Ayala's face, though you could argue it was the other way around. Ayala tripped Chatman and went for a hammerfist, only to slam his chin into Chatman's knee, knocking himself out. Deadspin aptly described it as the "dumbest way possible" to win a debut, but that dumbness was quickly surpassed by what happened next. Seized by excitement, Chatman hopped onto his motionless opponent's back and performed a front flip. Since striking opponents after the bell is prohibited, Chatman got disqualified, giving us one of the craziest disqualifications in sports history.