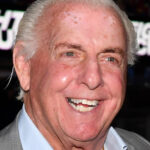 The Real Reason Ric Flair Is Leaving The WWE
echo get_the_meta(); ?>
On August 3, 2021, the WWE parted ways with one of its most enduring legends. "The Nature Boy" himself, Ric Flair, was released from his contract after a stellar career with the promotion that spanned three decades. The WWE issued a brief, matter-of-fact statement announcing the split: "We have come to terms on the release of Ric Flair as of today."
The terseness of the statement definitely leaves room for the imagination to run wild. Did the two-time Hall of Famer revive his feud with owner and notorious hothead Vince McMahon? Did he get into it with Sting (also no longer with the WWE) again and decide to switch promotions to spark up the old feud? According to People magazine, he had just re-signed with the world's biggest wrestling promotion in 2020, but negotiated with the organization to make arrangements for his early release. Flair said that there was no bad blood between the two parties. "We just didn't see eye to eye on some business opportunities that I wanted to pursue, so I asked for my release," he said. "There has been no animosity and everything has been on friendly terms."
The legendary wrestler attempted to dispel rumors that a problem he had with a storyline involving his daughter Charlotte, herself a successful professional wrestler, as "absolutely not true." However, things he said at other times suggest that may not be the case.
Ric Flair didn't agree with a recent WWE storyline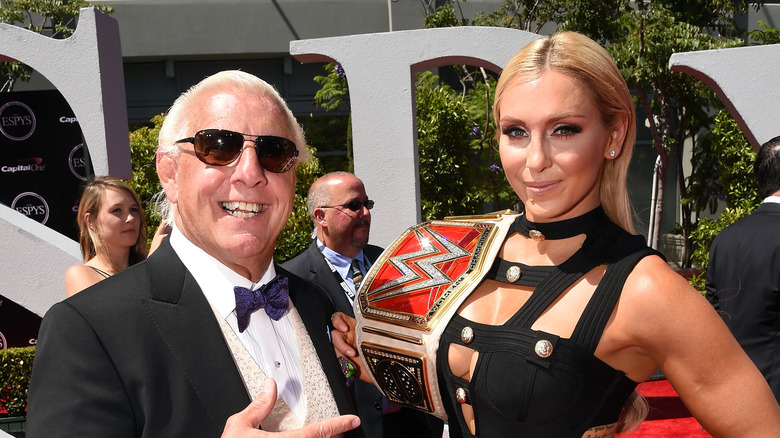 Kevin Winter/Getty Images
Despite his assertion that the storyline with his daughter had nothing to do with his decision to leave the WWE, a recent interview Flair did with ESPN's Ariel Helwani suggests otherwise. Helwani asked about his rivalry with his daughter, a kayfabe in which animosity arose between Ric and Charlotte after his character hooked up with her rival Lacey Evans. Ric said that the storyline, which obviously involved Charlotte saying some things a father doesn't necessarily like to hear from his own progeny, did make him uncomfortable. And he assured Helwani that Charlotte "most definitely didn't like it."
According to Bleacher Report, the storyline was set to come to a climax at WrestleMania, but it was dropped in early 2021 after Lacey Evans broke kayfabe and got pregnant (with her real husband, obviously). "She's a really nice girl and all that, but it didn't fit this time," Flair told Helwani. "We made the best of it but ultimately, she's pregnant with her husband now. It was never anything personal, I barely know her and her whole life is her husband and her daughter. I didn't like that one."
Wrestling fans need not worry about never seeing the Nature Boy in the ring again. He hasn't announced his official retirement from the sport, and now rumors are circulating that he may be the next big name to sign with the up-and-coming promotion All Elite Wrestling.