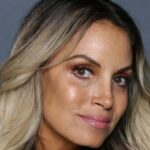 The Real Reason Trish Stratus Retired From The WWE
echo get_the_meta(); ?>
Never mind the "stories" and the "plots" and the "rivalries." Watch professional wrestling sometime and try not to think, "How do they do that? How does anybody do that?" Men or women, in various degrees of costuming and makeup, with entrance music or catch phrases or not, they don't call it the WWE — World Wrestling Entertainment — for nothing. A huge draw in the first part of this millennium was Trish Stratus, who, according to Newsweek, gave us all a 19-year career in the ring, racking up an impressive seven women's championships and, in 2013, was inducted into the WWE's Hall of Fame, the youngest individual to receive that recognition.
Stratus, born Patricia Anne Stratigeas in Toronto, Canada, started out her career as a fitness model, then segued into the WWE, first as a manager, but within a year was competing in her own right. The usual professional wrestling situations followed — dropped through a table; humiliated in the ring by WWE owner Vince McMahon and his daughter, Stephanie, according to Fansided; "rivalries" with other wrestlers; pairing up with "Snooki" Polizzi of Jersey Shore. In her defense, she also was characterized as "Diva of the Year," and named Pro Wrestling Illustrated's Woman of the Decade (2000-2009).
From manager to competitor in one short year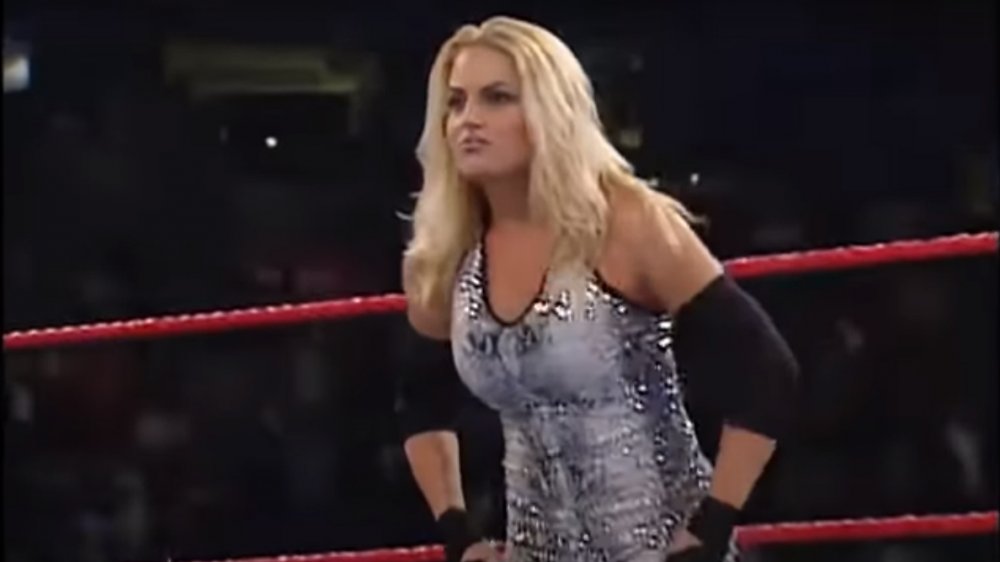 YouTube
She's performed as a heel (one of the bad guys) and a hero (one of the good guys). In his heyday, Hulk Hogan offered Hulkamania; Stratus provides Stratusfaction. Like more than a few entertainers before her, including Judy Garland and Frank Sinatra, Stratus retired more than once. The first time was in 2006. She was newly married; they wanted to start a family, according to Fox Sports. Sometimes it's just hard to stay away from visiting the gang back at the old job. She returned to the wide, wide world of wrestling in 2011, though as a trainer. In 2018 she was in the ring again, twice. Stratus took on Charlotte Flair in 2019 and, after losing that match, announced yet another retirement.
Stratus has also parlayed her ring career into other ventures — she's hosted a TV travel show, done some acting, and opened an "eco-friendly" yoga studio, Stratusphere, back home in Toronto in 2009. And that family? A son, born in 2013, and a daughter, born in 2017. As any parent can tell you, that's the real championship, right there.