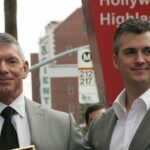 The Real Reason We Don't See Shane McMahon In WWE Anymore
echo get_the_meta(); ?>
The WWE and their popular sports entertainment take on pro wrestling has been dominating the "oiled folks bodyslamming each other" business for quite a while now, and chairman Vince McMahon and his clan have been very hands-on a lot of that time. While Mr. McMahon himself has been known to enter the squared circle on occasion, it would probably be fair to point out that he's far from the only member of his immediate family to put his body on the line against actual, trained wrestlers. 
As Graham Matthews of Bleacher Report tells us, McMahon's son, Shane, spent a good chunk of the 2000s as an on-air character in the WWE, and like Mike Chiari of the same publication reminds us, his character wasn't the sort of "spoiled son of the owner" one might assume. Instead, the man often stepped in the ring to face against wrestling greats such as Triple H, Randy Orton, AJ Styles and, of course, his own father. He has attempted complex moves such as the shooting star press — which he landed successfully, at the age of 47. In his Wrestlemania 32 Hell in a Cell match against the Undertaker, he climbed the gigantic structure and jumped, landing through a table in a failed elbow drop attempt.   
So, yeah. Shane McMahon is not the kind of guy to shy away from risking his body over a business he clearly loves. So why is it that you don't see him in the WWE anymore?
Stepping back for a variety of reasons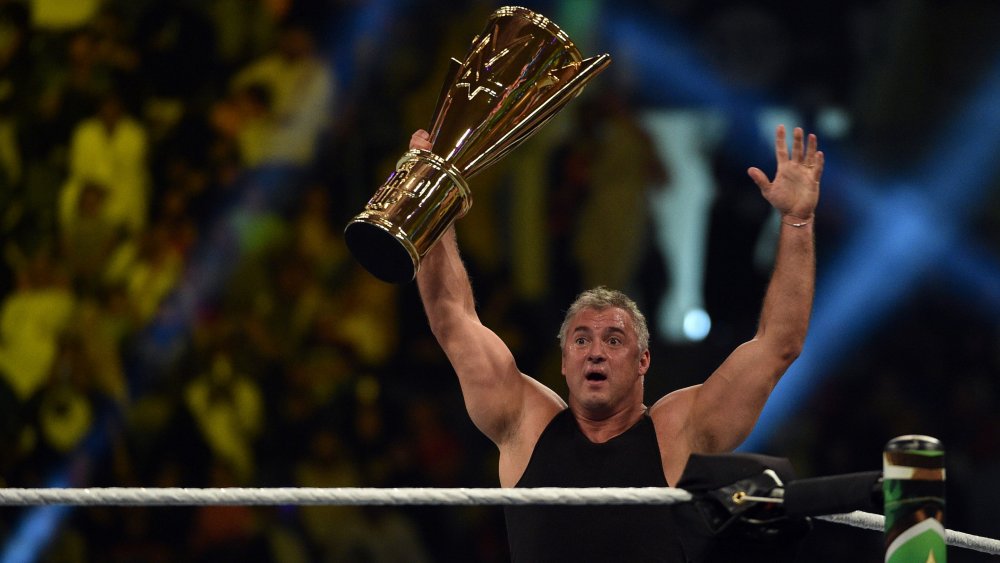 Fayez Nureldine/Getty Images
The WWE might be in Shane McMahon's blood, but there are certain times in life when a man simply has to refocus his priorities. As Ben Wignall of Give Me Sports writes, McMahon was "written out" of his on-air role on October 2019, when he lost a ladder match against wrestler Kevin Owens and was fired as a result. While "owner's son" is obviously something you can't actually get fired from, and a comeback may happen at some point down the line, there were actually pretty good reasons why McMahon moved to a role that requires spending less time performing coast-to-coast jump kicks on large, angry-looking men. See, Shane McMahon has a young family, so it's only natural that he wishes to spend more time with them after three or so years of active WWE-ing. 
Of course, Wignall also notes that McMahon had been eating up quite a lot of airtime, and seeing as this means less time for many talented wrestlers to do their thing, fans had been less than happy with his presence of late. While this may or may not have something to do with his lack of on-air visibility these days, it must be mentioned that he hasn't entirely sworn off wrestling. Most recently, he helped produce the well-received 2020 men's Royal Rumble match.