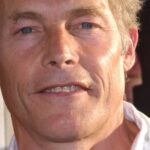 The Tragic Death Of Michael Massee
echo get_the_meta(); ?>
Long haunted by tragedy, actor Michael Massee died of stomach cancer in Los Angeles on October 20, 2016 (via The New York Times). He appeared in countless films and television shows, but his name also became synonymous with the filming accident that took the life of actor Brandon Lee in 1993. Massee, born in Kansas City, Missouri, grew up in Paris, and he later moved to New York City where he honed his craft at the Neighborhood Playhouse School of Theater.
Massee only had a few acting credits before landing the role of Funboy in "The Crow." Although his character is one of the movie's bad guys, he never suspected that he would be involved in a real-life deadly incident. Massee was just following the script when he pulled the trigger of the prop gun he aimed at Brandon Lee. The gun was supposed to fire blanks, but, according to The Hollywood Reporter, it hadn't been properly set up by crew members. Part of a bullet, possibly leftover from filming another scene, came out of the gun and struck Lee (via The New York Times). Lee was taken to the hospital, but he later died of his injuries.
Michael Massee remained troubled by The Crow incident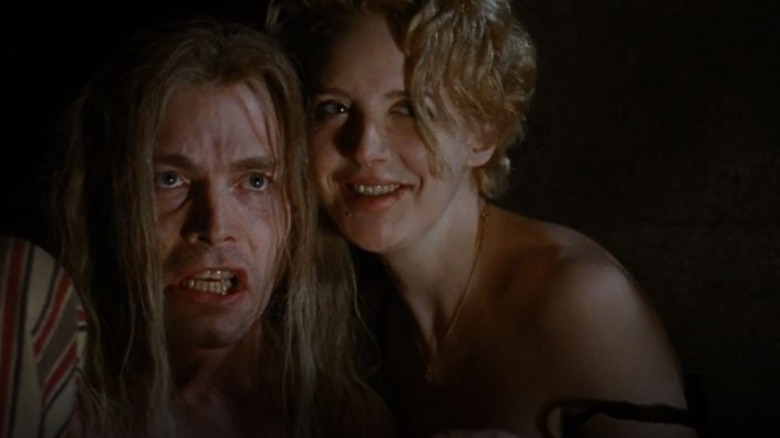 Miramax/HBO
After Lee's death, Michael Massee took a break from acting (via Variety). "The Crow" came out in 1994, but Massee is believed to have never watched the completed film. He returned to the big screen, landing parts in notable films such as 1995's dark crime drama "Se7en" and David Lynch's 1997 surreal thriller "Lost Highway" (via Internet Movie Database). Massee soon demonstrated his talent for playing villains with his portrayal of a terrorist on the first season of the hit action drama "24" in 2001.
Massee kept working steadily, appearing in 2004's "Catwoman" opposite Halle Berry and starring in the 2005 miniseries "Revelations" as a satanist. Also in 2005, Massee finally broke his silence about the horrible on-set incident that killed Brandon Lee. He told Extra that he originally wasn't "even supposed to be handling the gun in the scene" until the director made a last-minute change. Massee described Lee's death as a "tragic accident" and explained that he still struggled with it, saying "I don't think you ever get over something like that."