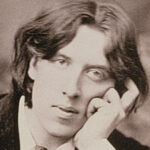 The Tragic Death Of Oscar Wilde
echo get_the_meta(); ?>
From his tragic life to his legendary witticisms, Oscar Wilde is an endlessly fascinating study. In one notorious instance, The Huffington Post reports, he attempted to take the Marquess of Queensbury to court for libel, only to find himself imprisoned for "gross indecency" (this being an 1895 definition of "his affair with a young man," the Marquess's son, per Biography). It's also tragic that his troubled life came to such a dramatic and protracted end.
Victorian society didn't always approve, but the Dublin-born writer penned some remarkable works. His novel "The Picture of Dorian Gray" was written one year before "Lady Windermere's Fan," his debut play. Several more theater productions quickly followed, including one of his most beloved plays: 1895's "The Importance of Being Earnest." Sadly, later that year, the court case began that would be his downfall.
"Around the same time that he was enjoying his greatest literary success," Biography reports, Wilde's relationship with Lord Alfred Douglas began. Douglas' father was the Marquess of Queensbury, and it was he who ensured Wilde was found guilty at his trial that May, and imprisoned for two years.
Family woes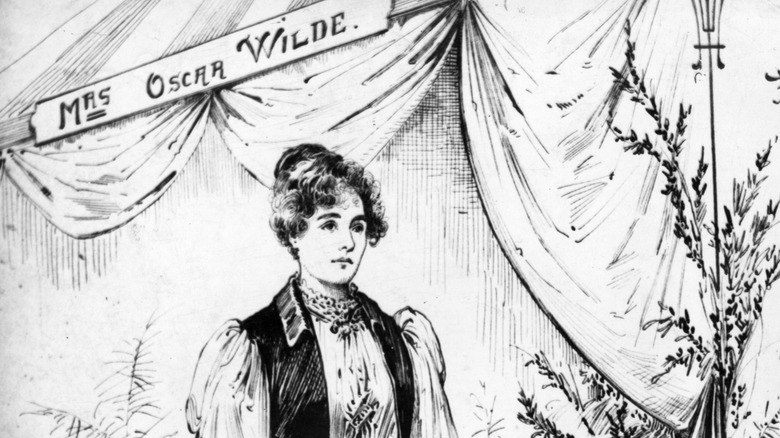 Hulton Archive/Getty Images
Wilde then suffered another devastating personal tragedy. His wife, Constance, whom he had married in 1884, left him in the wake of the scandal surrounding his conviction.
The couple had two sons: Cyril, born in 1885, and Vyvyan, born the following year. According to Irish Central, Constance departed with the boys to Genoa, Italy, where she would die in 1898, aged just 40. Wilde's grandson, Merlin Holland (via Irish Central), later stated that she died "by the knife of an irresponsible surgeon."
That knife was wielded by Luigi Maria Bossi, who believed that a gynecological procedure may have been the answer to Constance's long-standing health problems, believed today to have been caused by multiple sclerosis. The procedure was a very dangerous one at the time, Holland stated, and she never recovered from it. Prior to her untimely death, though, Constance and her two sons' life in Europe was agony to Wilde. The stricken playwright, The School Of Life reports, "would never see his children again; he missed them every day."
Wilde was a very emotionally vulnerable man. He spent the first six months of his sentence in Pentonville Prison, London, before being transferred to Reading Gaol. On the journey, he was recognized and relentlessly mocked and derided. In his own words, he languished "in the grey November rain surrounded by a jeering mob. For a year after that was done to me, I wept every day at the same hour and for the same space of time."
A trial in every sense of the word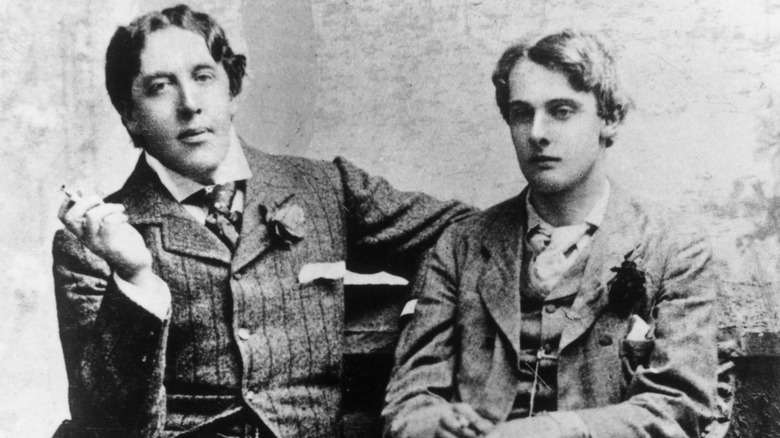 Hulton Archive/Getty Images
"Wilde emerged from prison in 1897, physically depleted, emotionally exhausted and flat broke," Biography continues. His conviction and imprisonment seemed to crush his spirit, and he wrote very little after that. His 1898 poem about his time in jail, "The Ballad of Reading Gaol," provides a haunting glimpse into his mindset: "something was dead in each of us," he wrote, "and what was dead was hope."
Sickly, scorned and impoverished, Wilde died in Paris just two years after writing those words, on November 30 1900. He was 46.
The exact cause of his death is still debated. As Michigan Radio reports, some believe that he died of "the ravages of end-stage syphilis," though meningitis and various other causes have been explored. In the year 2000, his grandson Merlin Holland told BBC News that "Around 25% of Victorian men had syphilis and he may have had it too … but one thing that's almost certain is that he didn't die of it."
An investigation concluded that the cause was "meningoencephalitis secondary to chronic right middle-ear disease." He had inner ear pain for years, the report went on, and, during his time at the jail, "he petitioned the Home Secretary, complaining of deafness due to an abscess having perforated the ear drum." Whatever the true cause, Wilde died much too young, unaware of the hallowed place in literary history he would later hold.
Stride beyond death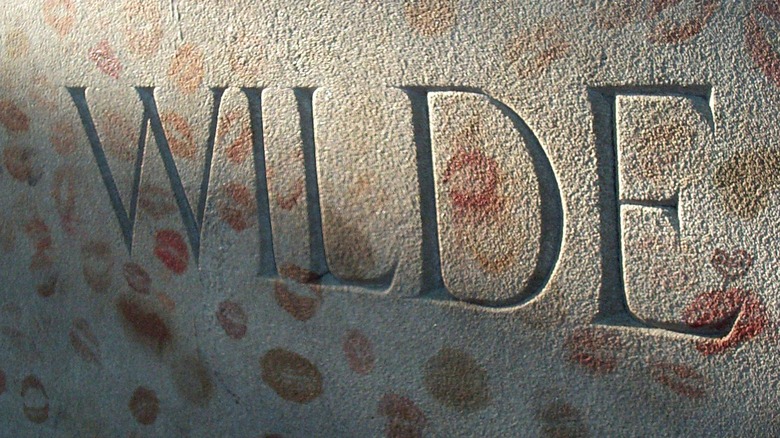 Brad Elterman/Getty Images
The tragedy didn't even end with his death. As The Guardian reported in 2011, legal fees had rendered Wilde entirely penniless. Those closest to him couldn't spring for a Paris burial, and the money that Constance had been sending to him came to an abrupt end when he recommenced his relationship with his beloved Douglas. As a result, he was given a cheap  burial at Bagneaux, away from the City of Lights.
In one positive twist, Robert Ross, one of Wilde's closest allies and his literary executor, was able to use some of the proceeds from sales of the author's writing to "annul Wilde's bankruptcy and purchase a burial plot 'in perpetuity' at Père Lachaise." This vast cemetery is said to be the world's most-visited, the final resting place of pop culture icons as wide-ranging as Marcel Marceau and Jim Morrison. Wilde certainly got the last laugh there, as his legions of admirers would surely agree.
On the subject of getting the last laugh, it's surely no surprise that Wilde retained his brilliant sense of humor to the very last. While his last words are disputed, Pink News states that he spent his last days in despair looking at the horrid wallpaper in the hotel where he was staying. The story goes that he had the strength to tell a visitor just before his death, "my wallpaper and I are fighting a duel to the death. One or other of us has got to go."