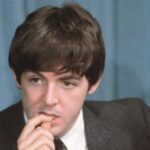 The Tragic Real-Life Story Of Paul McCartney
echo get_the_meta(); ?>
Paul McCartney's importance to the second half of the 20th century cannot be overstated. With the Beatles, McCartney played a pivotal role in the rise of rock and roll, and the group also had a profound impact on popular culture, popularizing Eastern philosophy in the West and spreading the influence of 1960s counterculture.
McCartney's musicianship is arguably the greatest among his former bandmates. Rolling Stone ranked McCartney as the second greatest songwriter of all time, and Bob Dylan, who came first in the ranking, said, "I'm in awe of McCartney. He's about the only one I'm in awe of." His songwriter partner, John Lennon, said, "even in the early days we used to write things separately because Paul was always more advanced than I was." James Taylor said of McCartney's singing, "Paul is like an impressionist painter. The pieces of his music are so elementary, yet the overall thing is so sophisticated. He's such a precise and controlled singer."
Overall, McCartney might be the most admired man in the world of music. But his life hasn't always been easy. It has been a long and sometimes painful journey for the lad from Liverpool with no shortage of personal losses. Here is the tragic real-life story of Paul McCartney.
Paul McCartney's mother died of cancer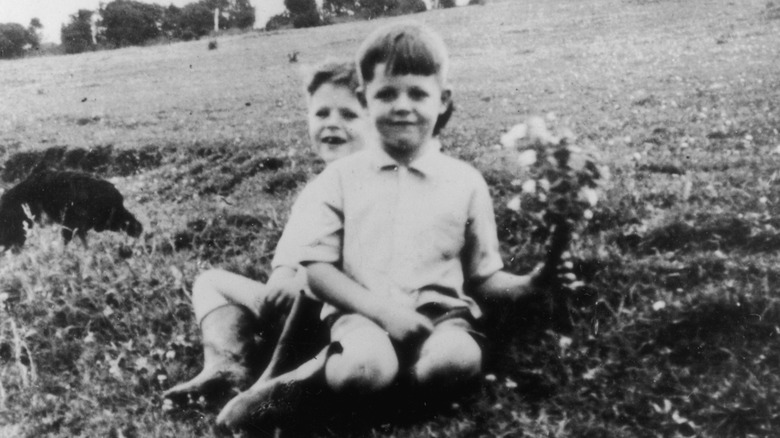 Keystone/Getty Images
According to Britannica, James Paul McCartney was born on June 18, 1942, in Liverpool, England, to James and Mary McCartney. His mother worked as a midwife while his father was the leader of a jazz group called the Jim Mac's Jazz Band and worked at the Liverpool Cotton Exchange. It was through his father that Paul acquired his passion for music. 
In 1956, Paul's life irreversibly changed when his mother passed away from breast cancer. The death inspired the Beatles song "Let It Be" and may have sparked the lyrics to "Yesterday." In an interview with Stephen Colbert, Paul McCartney discussed how he initially did not think losing his mother influenced his music but realized her influence on his career later in his life. He also spoke about how he and John Lennon connected through their love of music and losing their mother as teenagers, as Lennon lost his mother when he was 17, not long after meeting Paul.
Later in life, Paul McCartney would experience further loss as a result of breast cancer, when his wife Linda passed away from the disease.
He was forced into playing bass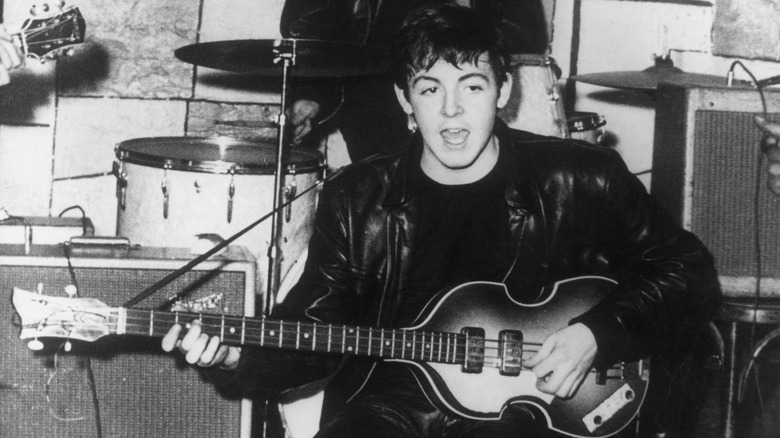 Keystone/Getty Images
After Stuart Sutcliffe, the Beatles' original bass player, left the group to focus on other artistic ventures, the remaining members found themselves in a bind. According to Ultimate Classic Rock, after Sutcliffe left the band in 1960, the band attempted to find a permanent replacement in Chas Newby. However, Newby did not wish to stay long term with the band, and Paul McCartney soon realized he would have to take on the role. "It was like, Uh-oh, we haven't got a bass player. And everyone sort of turned 'round and looked at me. I was a bit lumbered with it, really. It was like, 'Well … it'd better be you then.' I don't think you would have caught John doing it," he said.
McCartney joined the band as the lead guitar player but moved to rhythm guitar because of his limitations as the lead. McCartney then became the pianist, after his guitar became inoperable. Finally, he accepted his position as the band's bassist. It might not have been his first choice of instrument, but he made the most of the situation. Rolling Stone ranked Paul McCartney at No. 9 on its list of the 50 greatest bassists of all time.
Paul McCartney became the leader of the Beatles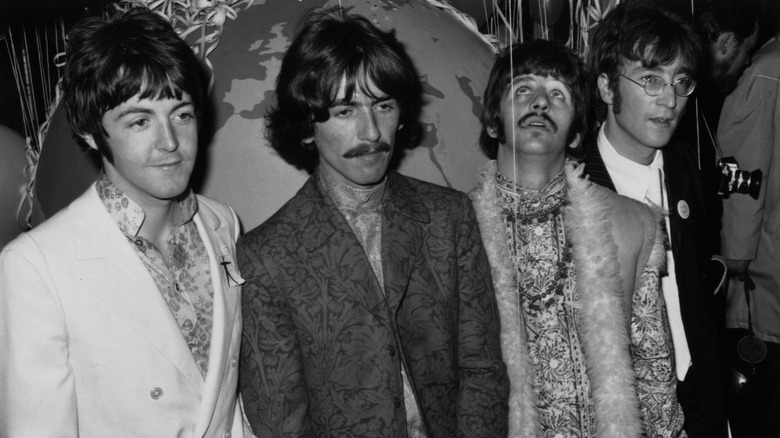 Doug Mckenzie/Getty Images
In the band's early days, John Lennon was understood to be the leader of the Beatles. However, by the middle of the 1960s, Paul McCartney would take the reins. While the band would find continued success under McCartney's leadership, the shift of power led to the band members growing more distant from each other.
According to Far Out, the origins of this came in 1964, when McCartney broke away from the pair's collaborative songwriting relationship and wrote "Can't Buy Me Love," which took the A-side on their band's next release. Lennon reacted by writing, "A Hard Day's Night" and most of the songs on the album of the same name. This song-versus-song dynamic would continue over the rest of the decade. McCartney would write "Yesterday," and Lennon would follow with "Norwegian Wood." Lennon would write "Strawberry Fields Forever," and McCartney would follow with "Penny Lane." McCartney has said this competition "was a great way for us to keep each other on our toes," but according to Far Out, "on occasion Lennon's nose was put out of joint."
In his book, "Revolution in the Head: The Beatles' Records and the Sixties," Ian Diamond writes, "Lennon must have sensed that his era of dominance over the band's output … was over. From now on, his partner would be in the ascendant not only as a songwriter, but also as instrumentalist, arranger, producer, and de facto musical director of The Beatles."
The Paul is dead hoax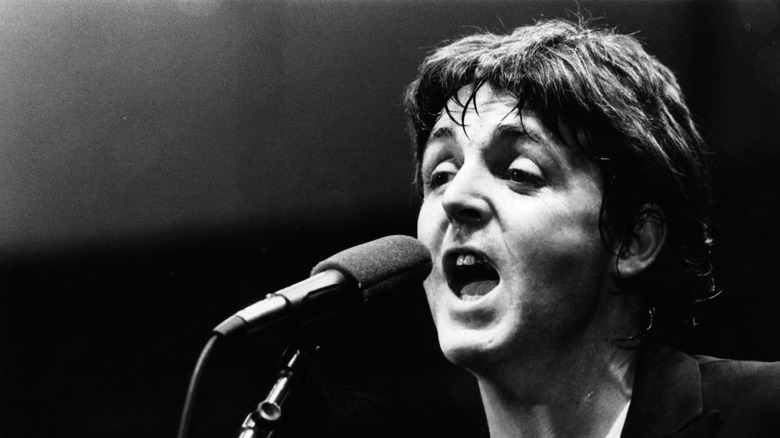 Evening Standard/Getty Images
There is a segment of the population that is been convinced that in 1966, Paul McCartney died and was replaced by a lookalike. Ultimate Classic Rock explains that the myth is that while in the middle of recording "Sgt. Pepper's Lonely Hearts Club Band," McCartney perished in a car crash. Instead of ending the band or continuing with a new member or as a trio, the surviving members found a lookalike and soldiered on.
Rolling Stone reports that the rumor started when a mystery caller told radio DJ Russ Gibb to play "The White Album" backwards, saying that he would hear messages including "turn me on, dead man" and John Lennon saying "I buried Paul."
Of course, McCartney did not die in a car accident and is alive today. But fans have found "evidence" in album covers, song lyrics, music videos and elsewhere. The "Abbey Road" cover was even interpreted as a funeral procession, with McCartney as the corpse. 
Life magazine sent reporters to find McCartney on his Scottish farm, and, Rolling Stone notes that after throwing a bucket of water on them, McCartney agreed to an interview and photos to try to end the story. It didn't work. McCartney (if it is really him) was still discussing the rumor decades later, including on a 2009 appearance on "The Late Show with David Letterman."
The end of the Beatles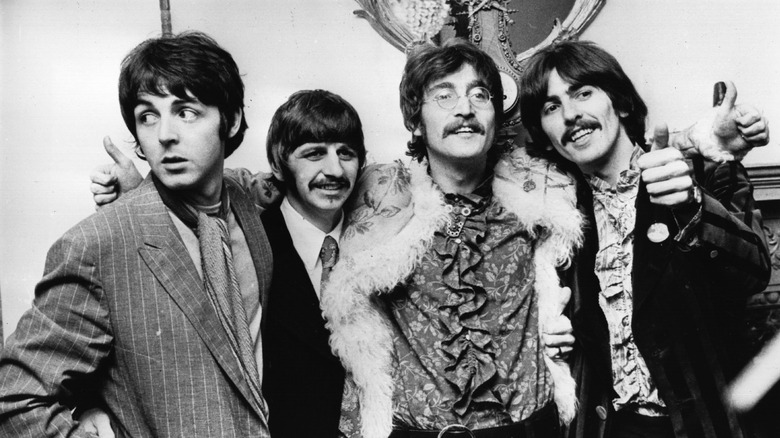 John Pratt/Getty Images
By the end of the 1960s, the Beatles were operating under a cloud of tension and resentment. Their manager, Brian Epstein, had died suddenly in 1967, and without him, the group lacked guidance and a figure to act as arbiter in their creative disagreements.
The ending came on September 20, 1969. According to Far Out, despite the pleadings of the group's new business manager, Allen Klein, not to say anything, John Lennon told Paul McCartney and drummer Ringo Starr he was leaving the group. The breakup did not come as a surprise. As People details, the four members had been living largely separate lives, getting married, having babies, and making music outside of the group (especially Lennon and Harrison). McCartney later said, "I must admit we'd known it was coming at some point because of his intense involvement with Yoko. John needed to give space to his and Yoko's thing."
The band kept things quiet for a few months, until, on April 10, 1970, McCartney announced to the public that the band was splitting up, as reported by History.
Paul McCartney's first solo albums were panned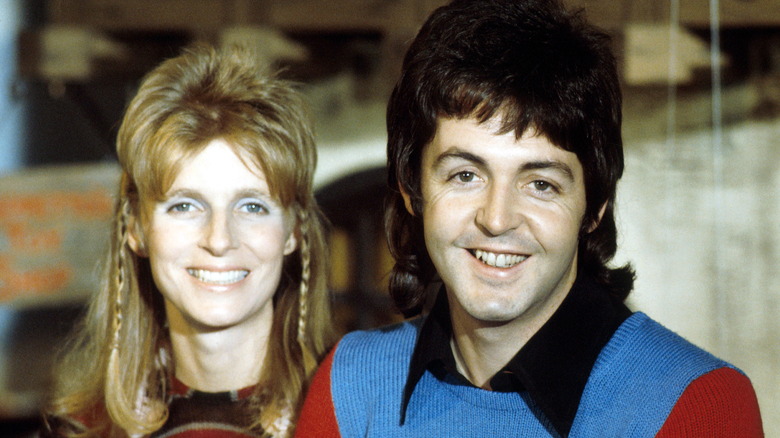 Michael Putland/Getty Images
According to U Discover Music, a week after the April 1970 announcement came that the Beatles were no longer working together, Paul McCartney released his self-titled solo debut, and to say McCartney was on his own would be an understatement. The former Beatle had written every song, played every instrument, and worked as the lone producer on the album. Today, it is considered one of his best works, but at the time, critics had mixed feelings about "McCartney."
His next effort, "Ram," met the same fate. Today, Ultimate Classic Rock places "Ram" as McCartney's second-best post-Beatles album. But, in 1971, it was another failure on McCartney's part, with Pitchfork describing it as "loathed" by contemporary critics. 
Third time's a charm? Perhaps not. "Wild Life" was McCartney's third effort and first with his new band, Wings. Unlike the first two albums, "Wild Life" did not see a re-evaluation years later. Rolling Stone called it "flaccid musically and impotent lyrically, trivial and unaffecting," and it is still considered one of McCartney's weakest works today.
His relationship with John Lennon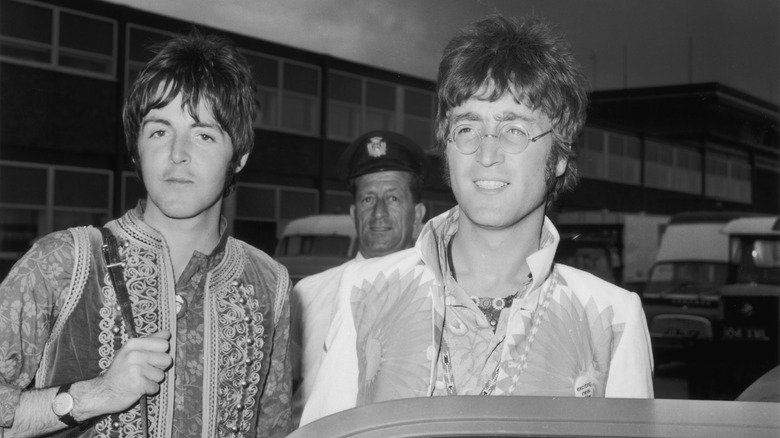 George Stroud/Getty Images
John Lennon's and Paul McCartney's songwriting partnership is remembered today as the greatest in pop music history. But after bonding over a mutual love of music and reaching unimaginable peaks, their relationship soured. During the final years of the Beatles and after the band split, the former friends would spend the next decade in a love/hate relationship. 
According to Biography, the pair met on July 6, 1957, when Lennon was performing with his skiffle band, The Quarrymen. A mutual friend introduced the two, and a few months later, Lennon asked McCartney to join the group. It evolved into the Beatles, with Lennon and McCartney as the main singer/songwriters.
By the time the band broke up, the two were at each other's throats. They wrote each other angry letters, and Ultimate Classic Rock reports that both men wrote insult songs directed at each other. McCartney's included "Too Many People," and Lennon's response was "How Do You Sleep?," which features the lyrics "The only thing you done was 'Yesterday' / And since you've gone, you're just 'Another Day.'"
The two eventually reconciled and maintained contact over the final years of Lennon's life, with McCartney saying, "We just talked kids and baking bread." McCartney has also said that their last conversation before Lennon's murder was friendly. Linda McCartney said that Lennon's final words to McCartney were, "think about me every now and then, old friend."
His relationship with George Harrison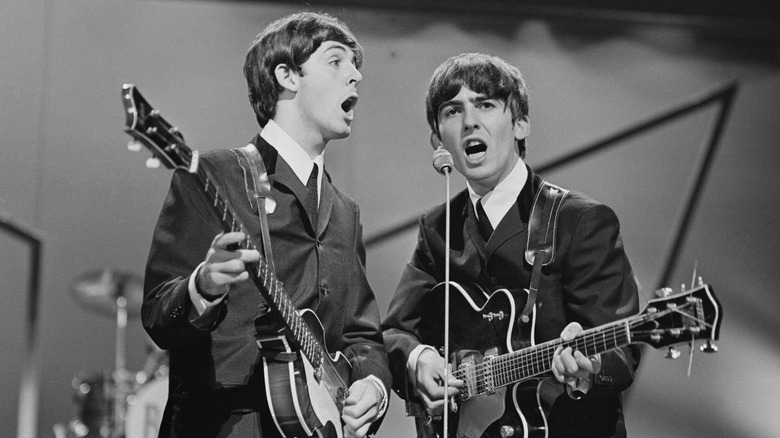 Edward Wing/Getty Images
As bad as his relationship with John Lennon was at times, Paul McCartney's friendship with George Harrison was even more contentious. On Lennon's 1971 song attacking McCartney, "How Do You Sleep?," Harrison played guitar. 
According to Far Out, by 1974, Lennon and McCartney were not only speaking to each other but jamming together. Lennon and Harrison had also joined Ringo Starr on songs for the drummer's solo album. As rumors swirled about a potential Beatles reunion, Harrison stomped that idea into the ground, saying, "Paul is a fine bass player, but he's a bit overpowering at times. To tell the truth, I'd join a band with John Lennon any day, but I couldn't join a band with Paul McCartney."
In the Beatles, Harrison was overshadowed by the dominance of Lennon and McCartney, according to the Guardian. When he walked out of the studio in 1969, Lennon suggested the band replace Harrison with Eric Clapton, Biography reports. 
Harrison remained at odds with McCartney over the decades, and the pair did not reunite to make music until the mid-1990s, when, Forbes reports, they performed a short medley of their songs.
Paul McCartney's feud with Michael Jackson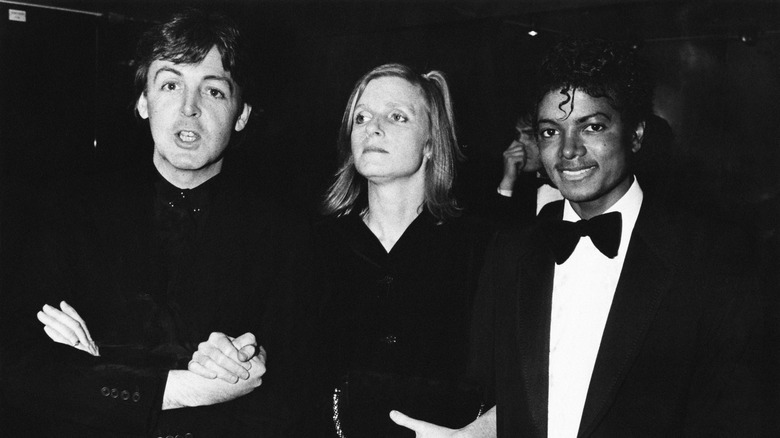 Dave Hogan/Getty Images
While the Beatles were in their final days, a family of pre-teen musicians hit the charts almost as hard as the Fab Four. The Jackson 5 became hugely successful in the late 1960s, and Michael Jackson went on to become a superstar. In the 1980s, Jackson tapped Paul McCartney for a series of duets.
According to Ultimate Classic Rock, McCartney had written a song, "Girlfriend," for Jackson. The song appeared on the 1978 Wings album, "London Town," before Jackson included it on his album "Off the Wall." McCartney and Jackson also came together for "The Girl is Mine" on Jackson's "Thriller" album and both "The Man" and "Say, Say, Say" for McCartney's "Pipes of Peace" album.
While working together, McCartney had talked to Jackson about the importance of music publishing and owning catalogs. McCartney had purchased the back catalog of the late rock icon Buddy Holly. Jackson took the advice to heart and in 1985, bought the most sought-after catalog in pop music, that of the Beatles.
After this, the pair never spoke to each other again. McCartney said, "I think it's dodgy to do something like that. To be someone's friend, and then buy the rug they're standing on." Biography reports that McCartney's anger towards Jackson only increased when the King of Pop started allowing Beatles songs to be used in commercials.
Losing his wife, Linda McCartney, to cancer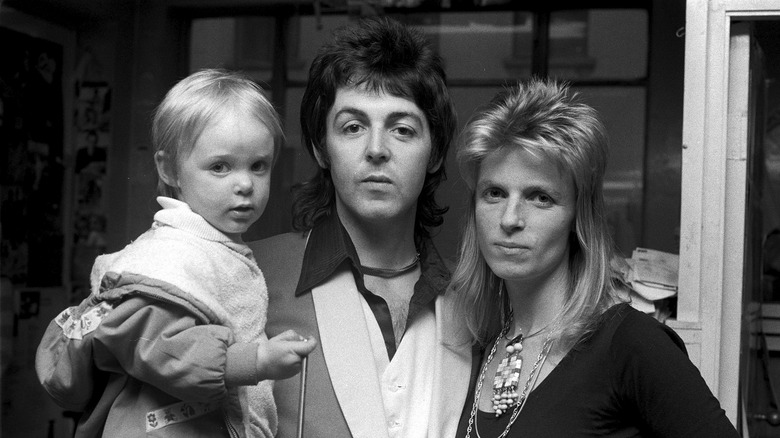 Michael Putland/Getty Images
According to Biography, in 1967, photographer Linda Eastman got a chance to work with the most popular group of the era: the Beatles. Eastman was no stranger to celebrities, having worked on photoshoots with Bob Dylan, Janis Joplin, and the Grateful Dead. But while working with the Beatles, Eastman caught the eye of Paul McCartney and the two fell head over heels in love.
The couple married on March 12, 1969, and had three children, Mary, Stella, and James, in addition to raising a child from Linda's previous marriage, Heather. Linda and Paul McCartney formed the band Wings in the 1970s and toured while raising their children. Linda continued to work as a photographer and was an advocate for vegetarianism and animal rights.
Unfortunately, in 1995, Linda was diagnosed with breast cancer. The same disease that took Paul McCartney's mother would take Linda McCartney on April 17, 1998. Paul McCartney talked to the BBC about his experiences with breast cancer. "We had no idea what my mum had died of because no one talked about it … The worse thing about that was everyone was very stoic, everyone kept a stiff upper lip and then one evening you'd hear my dad crying in the next room." He said that he was much more open about his own grief for his wife, saying "I think I cried for about a year on and off."
His failed marriage to Heather Mills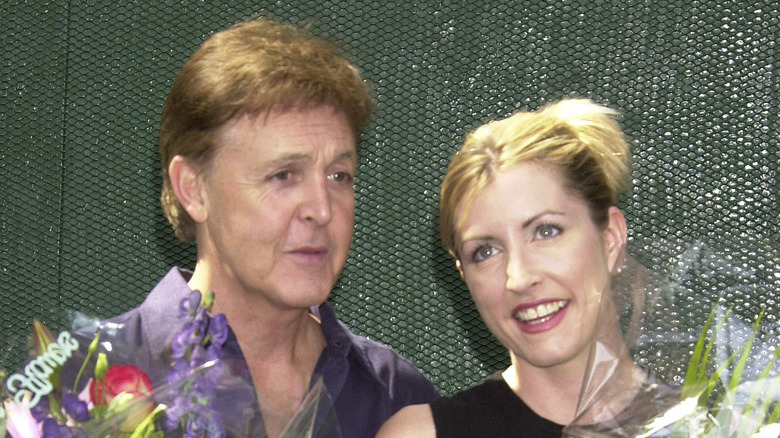 Peter Carrette Archive/Getty Images
After the passing of Linda McCartney, Paul McCartney married model and media personality Heather Mills. According to Biography, this drew criticism from Paul's daughter Stella McCartney, who had mixed feelings about Mills' and her father's decision. The union led to a daughter named Beatrice. Unfortunately, after only six years of marriage, Paul and Mills divorced, and the drama was played out in the British tabloids.
Ultimate Classic Rock reports that the pair acquired the lawyers used during the divorce proceedings for Prince Charles and Princess Diana. Attempts to reach a settlement that included a confidentiality failed, and all the details were made public. Mills accused Paul of abuse and rampant drug use, while Paul claimed she was irresponsible and rude to his staff. 
Mills also accused her ex-husband of abusing his first wife, Linda McCartney. Stella McCartney, Paul's and Linda's daughter, spoke out against the accusation and even questioned her father for marrying Mills. Both former partners denied each other's claims, and the divorce was finalized in 2008, with Mills receiving just $30 million after requesting $150 million. She reportedly said that she was "very, very, very, pleased" with the outcome. The judge in the case said that Mills was "a less than impressive witness" and that her evidence "was not just inconsistent and inaccurate but also less than candid."
Mills said that the press was unreasonably critical and overlooked her 20-plus years of charity. In 2011, Paul married Nancy Shevell, and the pair have been together ever since.