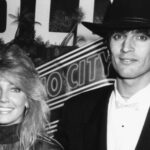 The Truth About Tommy Lee And Heather Locklear's Unexpected Marriage
echo get_the_meta(); ?>
Both Mötley Crüe drummer Tommy Lee and actress Heather Locklear have had their share of controversy and space in gossip columns for several decades now, so it's not too surprising to learn that just the very act of them getting married to each other caused eyebrows to raise back in 1986. When the two met, they had vastly different reputations, with Lee's image as a tattooed, hard-living party animal standing in stark contrast to Locklear's persona as clean-cut All American Girl starring on hit '80s TV shows like Dynasty and T.J. Hooker.
Lee and Locklear met a year before their nuptials, backstage at an REO Speedwagon concert, reportedPeople, at which Lee, feeling shy, asked friends to introduce him to Locklear, noting "It was Heather or bust." Locklear wasn't a Mötley Crüe fan but thought Lee "looked great." Things went to the next level purely by chance when Locklear's dentist told her that someone from Mötley Crüe had been trying to get in touch with her. Sure enough, the dentist's gossip was true and Locklear's manager confirmed that Lee had been calling and begging for Locklear's phone number. Despite a phone call during which Lee told Locklear to turn on the TV because she was on it, only to learn that he was actually looking at actress Heather Thomas, Locklear agreed to meet again. Their first date was surprisingly tame and included dinner at an Italian restaurant and a comedy show.
Not too fast for love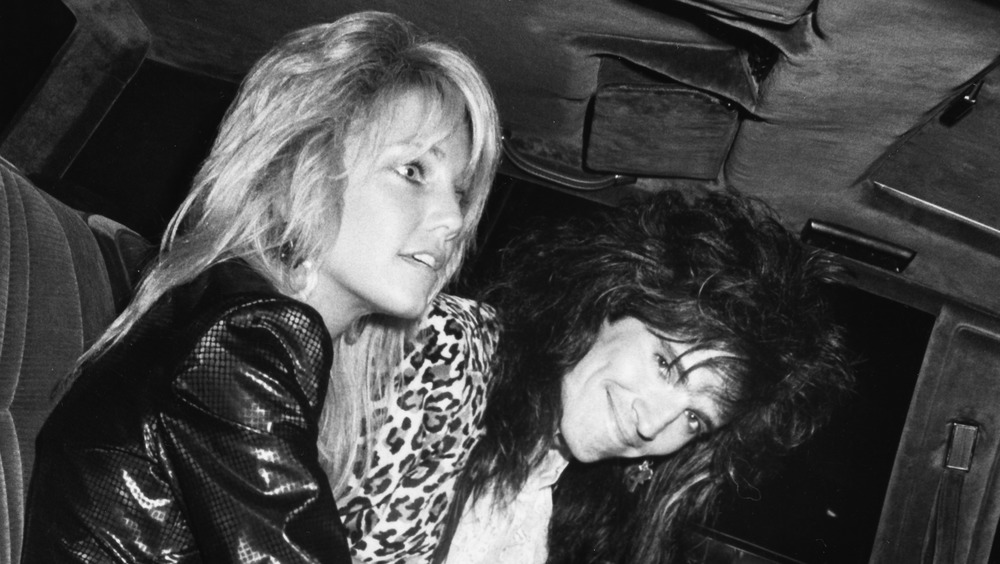 Kevin Winter/Getty Images
Locklear proposed to Lee three months later in a Dallas hotel room. He responded with his own proposal while "riding in a limousine along the Ventura Freeway" on Christmas Eve.
A 1986 People magazine article described the wedding as "a white-lace-and-promises demonstration of the notion that opposites attract." Lee, then 23, wore a white leather tuxedo with lace trim to match the skintight mermaid-style wedding dress of Locklear, 24. While their respective bachelor and bachelorette parties were reportedly wild affairs featuring gifts of lingerie and sex toys for the bride and a show for the groom featuring mud wrestlers in bikinis, the wedding had a more traditional vibe. It took place in the courtyard of the Santa Barbara Biltmore before 500 guests and featured the release of a dozen white doves, champagne, and "a no-holds-barred buffet."
Locklear laughed off the shocked reactions to her partnership with someone whose band, according to People, had "a reputation as a cadre of devil-worshipers," replying, "Tommy doesn't worship the devil; he worships me." Lee looked forward to the couple's future, gushing, "We'll be like 85 or 90; I'll still be a rock pig, and Heather will still be gorgeous."
Unfortunately, Lee and Locklear went on to divorce in 1994 due to what Entertainment Weekly delicately called "Lee's ill-concealed on-the-road philandering." Lee went on to have a notoriously dramatic marriage and divorce with Pamela Anderson, while Locklear did the same, albeit with slightly less drama, with Bon Jovi guitarist Richie Sambora.