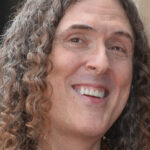 The Truth About Weird Al Yankovic And Coolio's Feud
echo get_the_meta(); ?>
Not all professional musicians can get behind what Weird Al Yankovic does for a living. According to Cheat Sheet, Prince flagrantly refused to be parodied, even going so far as to send Yankovic a telegram before an awards event they were both set to attend demanding that he not look the "Batdance" singer in the eye. Yankovic cheekily responded with the same demand.
Those who know the importance of a good belly laugh pretty much all agree that a parody by Yankovic is a badge of honor revealing you've made it in the music biz. But one '90s rapper just couldn't take a joke. Weird Al continued his streak of hilarious hit parodies in 1996 with "Amish Paradise," a spoof of Coolio's popular single from the year before, "Gangster's Paradise."
Cheat Sheet reports that Coolio did not think Weird Al's song was funny. He issued a public statement calling out the professional leg puller for using his song without first asking permission. But Coolio cooled off, and after giving it some thought, realized he'd probably overreacted.
Coolio regretted denouncing Weird Al's 'Amish Paradise'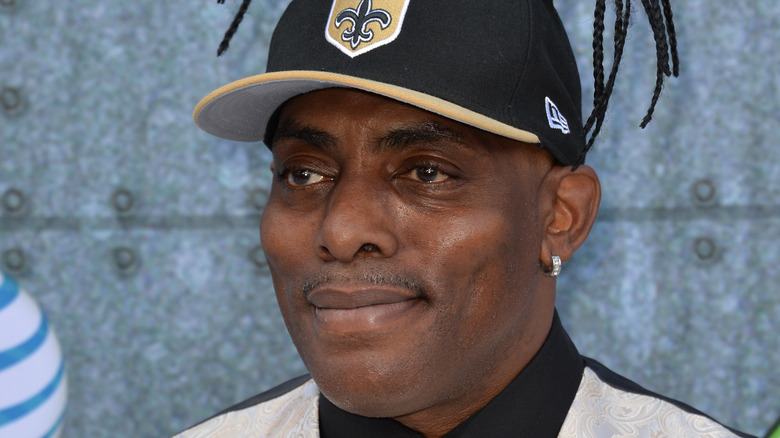 Jaguar PS/Shutterstock
This was no light, casual regret. According to Yahoo!, Coolio considered it "one of the dumbest" things he had done in his whole career. "I sat down, and I really thought it out," he said. "I was like, 'Wait a minute.' I was like, 'Coolio, who the f*** do you think you are? He did Michael Jackson. Michael Jackson didn't get mad." If the moonwalker didn't get upset about a Weird Al spoof, who was he to get his braids all in a tangle? "I was being too magnificent and too terrific about myself and that's not what you want to do," he said.
Since his epiphany, Coolio has actually come to apologize to Yankovic for the outburst. "That was a stupid thing for me to do," he said. And as you might guess, Weird Al isn't the kind of guy to hold a grudge. So what did he do? He asked Coolio to appear in a 3D movie he released in 2006 titled "Al's Brain." Instead of doing it for fun and to help bury the hatchet, Coolio turned down the offer because "the zeros wasn't right." He must have been too busy not writing hit songs anymore.