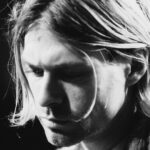 This Is How Nirvana Really Felt About Their Legendary "Unplugged" Show
echo get_the_meta(); ?>
"What are they tuning, a harp? I thought we were a big, rich rock band. We should have a whole bunch of extra guitars." 
These words, uttered by Kurt Cobain at the end of "Something in the Way" during their 1993 "MTV Unplugged" performance, not only precisely encapsulate the cynical levity of Cobain's mind during the evening's candled, flowered, dimly lit affair, but the entirety of Nirvana's journey to that point. Born from the fusion of '80s antiestablishment punk acts like "Black Flag" and the ragged-edged, trashy pop sensibilities of "The Pixies" and "The Vaselines," Nirvana had exploded almost overnight between 1991's "Nevermind" and 1994's "Unplugged." During those few short years, even including their 1989 debut "Bleach," they'd re-written the rules about not only what record labels believed the public at large wanted, but about what constituted "popular" music as a whole, especially rock.
The "Unplugged" album was recorded November 1993 in a single, live take in Sony Music Studios in New York City, and released a year, later in November 1994, after Cobain's suicide. It contains 14 tracks, only eight of which are Nirvana's. There's banter, digressions, and hollowness and fullness in equal portions. As Pitchfork masterfully states it, "the delicacy of the sound, the brittleness of the performance" revealed the true fragility behind all wrath, particularly as a counterpoint to the rage of 1993's "In Utero." "Unplugged" was post-tantrum peace, a "realm of feeling people had been passing through forever." 
And the entire thing nearly didn't happen.
An intimate view of vulnerability once kept safe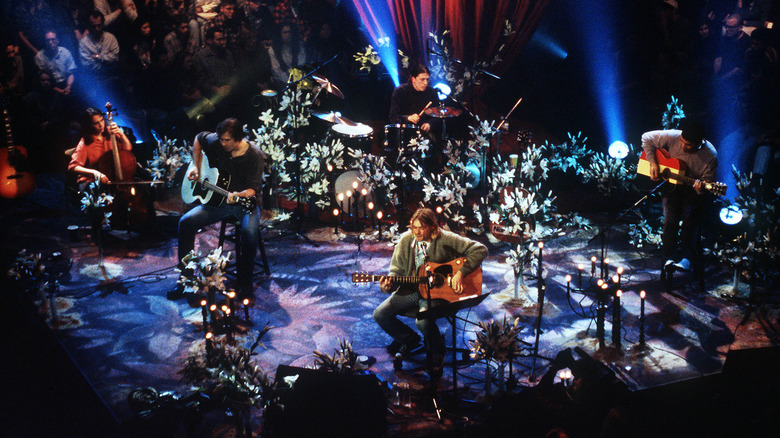 Frank Micelotta Archive/Getty Images
It's no exaggeration to say that "Unplugged" stands as not only one of the greatest acoustic sets of all time, or the greatest of MTV's "Unplugged" series, but a touchstone moment that defined Nirvana in finality as much as it did the generation reared on them. "You knew for sure that history was being made," former MTV executive Amy Finnerty stated on The Ringer. "No doubt about it. You're lucky if you get to be at something like that once in your lifetime."
Leading up to "Unplugged," Nirvana wanted to do something completely different from other bands' "Unplugged" sets. Loudwire quotes drummer Dave Grohl, who went to forge his own legend with Foo Fighters, as saying, "We'd seen the other Unpluggeds and didn't like many of them, because most bands would treat them like rock shows — play their hits like it was Madison Square Garden, except with acoustic guitars." Nirvana wanted something pared down, peeled back, intimate and well-composed. Cobain had always been quietly vulnerable on stage despite his screams and Nirvana's abrasive mixing — this is a huge part of why people connected to him — but "Unplugged" was a chance to show that vulnerability without pretense. It was a chance to lower the curtain and reveal the songcraft behind the veneer, dismissed by so many. In the end, as Pitchfork quotes Neil Young, Cobain and his voice were "neither dead nor undead, but beyond."
Flowers and candles arranged 'like a funeral'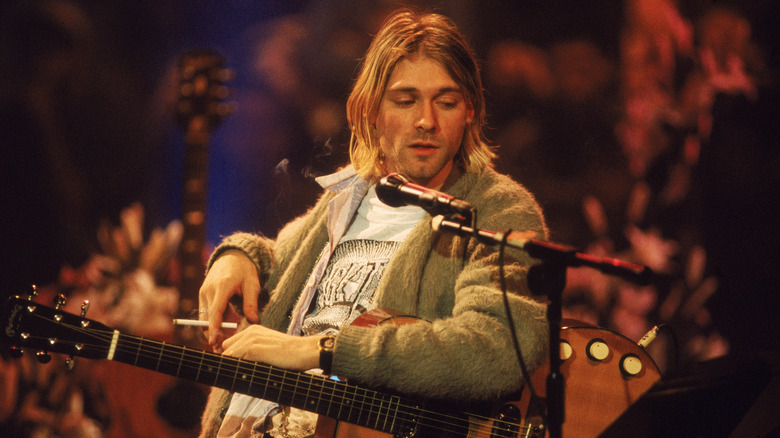 Frank Micelotta Archive/Getty Images
Nirvana wanted to create an entire visual setting to match, inspire, and strengthen the mood that they wanted for their "Unplugged" show. Cobain got very involved in the planning, especially when it came to flowers and black candles. Producer Alex Coletti on Loudwire said, "The set was a conversation with Kurt. He asked for stargazer lilies and when I went up to see Kurt and showed him the drawings, he said, 'I need more flowers and candles.' I said, 'Like a funeral?' He said, 'Exactly, like a funeral.'" Bear in mind that Cobain committed suicide a mere six months later. At the time, in fact, some folks were beginning to get worried about him.
And all the while, in the same manner with which Nirvana violently dismissed their fame and clung to authenticity, they refused to do a "greatest hits" set. No "Smells Like Teen Spirit," "In Bloom," or "Heart-Shaped Box." "Come as You Are" made the cut because it actually made sense, musically. 
Meat Puppets songs account for three of the set's six covers. That band's lead singer, Curt Kirkwood, didn't realize exactly how much the Meat Puppets had influenced Nirvana. He sensed a "spiritual kinship" between the bands, and that Nirvana was "in the same ballpark as us nihilistically and aesthetically and spiritually." "Unplugged" also includes David Bowie's "The Man Who Sold the World," a song then largely unknown in the U.S., and which many didn't even realize was a cover.
Convinced it would fail until the very day of the show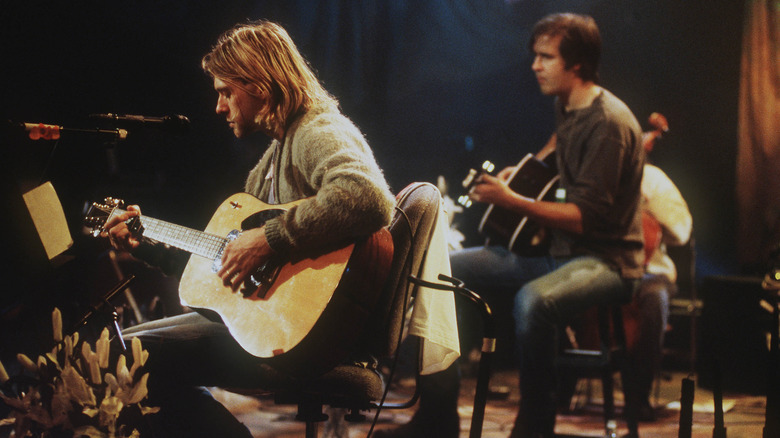 Frank Micelotta Archive/Getty Images
Out of all the challenges that Nirvana faced making "Unplugged" a success, many of them psychological, they were especially unsure about Grohl's drums. Until the day of the show, Cobain was considering pulling the proverbial plug on "Unplugged." Producer Alex Coletti recalls on Loudwire, "[Dave's] a heavy hitter, and the thing about Unplugged … is if the drummer doesn't really, really get it under control and tries to play a rock show on a smaller kit, then it brings the show to a bad-sounding electric show instead of a good-sounding acoustic show." 
Grohl further recounts on the CBC, "That show was supposed to be a disaster. We hadn't rehearsed. We weren't used to playing acoustic. We did a few rehearsals and they were terrible. Everyone thought it was horrible. Even the people from MTV thought it was horrible. Then we sat down and the cameras started rolling and something clicked." Nirvana's pre-show anxiety, unusual for the band, happened because, as tour manager Alex MacLeod said, "they were really leaving themselves wide open." 
In the end, "Unplugged" not only went off without a hitch, but it was so smoothly executed that it cemented Nirvana's place in musical history and became arguably their finest album. We'll never know precisely what Cobain himself was thinking on that day, but we can hear it in his voice nonetheless, like a prolonged funeral dirge for a young man soon to die.