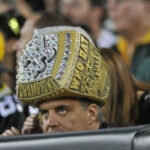 This Is The Most Expensive Super Bowl Ring Of All Time
echo get_the_meta(); ?>
Now that Tom Brady has won his seventh Super Bowl, he's one step closer to getting a ring for each of his 10 fingers. Pretty soon the guy won't even need a gym to lift weights — he'll get a workout just asking the waiter for the check. And with the way the ring designers keep figuring out how to pack more and more precious stones onto those things, he'll be carrying around a small fortune on his fingers. According to Sportscasting, the ring for the winners of the very first Super Bowl was a simple single-diamond affair set into a tasteful band of white gold. However, Super Bowl rings these days are oversized, ostentatious, bedazzled bijous worth more than what many folks make in a whole year.
Who knows how much the Tampa Bay Buccaneers will end up spending on their ring to commemorate their walloping win over the Kansas City Chiefs at Super Bowl LV, but in order to boast that they've got the most expensive one in NFL history, it will have to be worth more than $37,000. That's how much the Denver Broncos spent on their diamond-encrusted Super Bowl 50 ring. The thing is dripping with 56 precious stones, in honor of the 56 years that the franchise has been in the NFL. This one is so expensive that even replicas of it cost a ridiculous $5,299, and that's without all of the trophies and other iced-out features of the original.
Super Bowl rings are designed to represent the personality of the winning team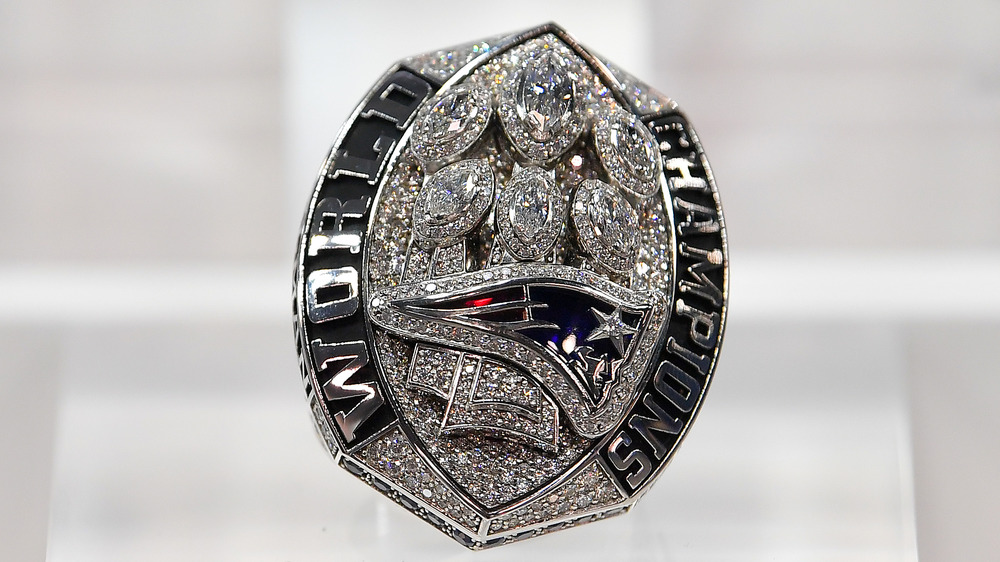 Alika Jenner/Getty Images
Each year, the championship team has the chance to immortalize an aspect that made it unique that season via the design of its Super Bowl ring. According to Yahoo!, the ring for the winners of Super Bowl I, the Green Bay Packers, was designed by legendary coach Vince Lombardi. It fittingly had just one 1-carat stone in it, but it would have simply been un-American to not have gone bigger and better each year until the bling for 2020's Super Bowl LIV winners, the Kansas City Chiefs, ended up a 10.5-carat monstrosity boasting 291 gems. Other memorable rings include that of the 1972 Miami Dolphins, who commemorated their 17-0 season (still the only undefeated team in NFL history) with 17 diamonds. The first ring to weigh in at 5 carats was the Cowboys' Super Bowl XXX ring in 1995.
In 2014, the Seattle Seahawks celebrated how they got by with a little help from their fans — the famed "12th Man" — with 12 diamonds in their ring. And in 2017, the New England Patriots jokingly put 283 diamonds on their ring, a little wink to the 28-3 lead the Atlanta Falcons had on them before they made their epic rally to win 34-28. The Patriots also hold the record for the biggest Super Bowl ring. Their 2018 Super Bowl LIII ring has a ludicrous 400 diamonds and 40 sapphires on it. Brady might have to upgrade to a bracelet to top that one.
The highest price ever paid for a Super Bowl ring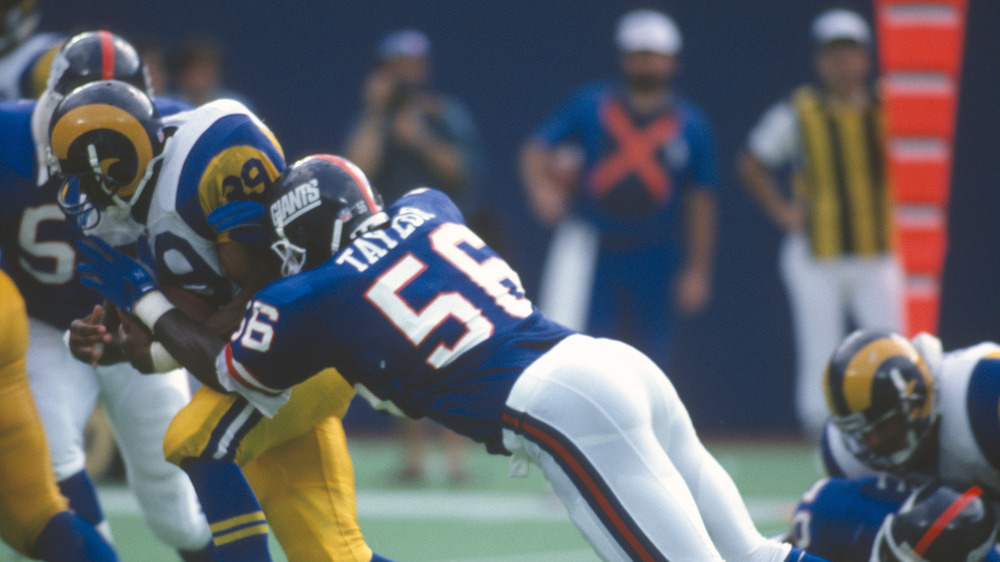 Focus On Sport/Getty Images
The glory of winning a Super Bowl may live on forever, but unfortunately for some players, the cash isn't as everlasting. Some end up surprisingly poor and have to sell off some of the shiny stuff they earned along the way to pay the bills. And even though the rings are worth a small fortune right from the get-go, their rarity and sentimental value can really hike the price up at an auction. For example, according to Live Auctioneers, William "Refrigerator" Perry, a tackle who won Super Bowl XX with the Chicago Bears in 1985, sold his size 25 (that's outrageously large in ring sizes) ring for a whopping $203,150 at an auction in 2015.
But that's not even the highest price ever paid for a Super Bowl ring. ESPN reports that that distinction goes to New York Giants linebacker Lawrence Taylor's Super Bowl XXV ring from 1990. The sparkly thing sold for $230,401 at an auction in 2012. But why in the world was it bought for such a price? "It's Super Bowl. It's New York Giants," said an auction executive. "And then when it came to Lawrence Taylor, he was the most prominent player on the team. He's LT." There had been rumors flying around the buyer was actor Charlie Sheen, but they weren't true. The ring was bought to be part of a collection of championship rings.