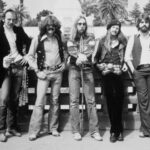 This Is Why The Doobie Brothers Split Up In 1982
echo get_the_meta(); ?>
Eclectic rock group the Doobie Brothers undoubtedly helped draft the blueprint for what's now classic rock (or, depending on your perspective, yacht rock, per Rolling Stone), effectively bending genre boundaries and breaking records for groovy soul, country and blues-inspired hits. They've won Grammy Awards, sold nearly 50 million records worldwide, and had a string of songs listed as Top 10 singles and Top 40 hits. It's no wonder the group has been regarded as a pillar of 1970s popular music, been inducted into the Rock and Roll Hall of Fame, and even received keys to their home city of San Jose.
Was it their unique sound that created "yacht rock"? They're not the keenest on the fanciful categorization, but there's no question that the Doobie Brothers have paved the way for other bands to blend elements of blues, R&B, country, and rock 'n roll into a smooth fusion of styles. That's not to say that all the genres the band incorporated never sparked creative debates. The group's 1982 split stemmed in part from musical disagreements.
Per Rolling Stone, from the band's start in 1970 through 1975, the Doobies were heavily known for their rock-driven tunes such as "Listen To The Music" and "Long Train Runnin'." It was only when founding member Tom Johnston left the band due to health issues that Michael McDonald was recruited, who helped lace soul and R&B elements into their new music.
'I can remember when we were that loud'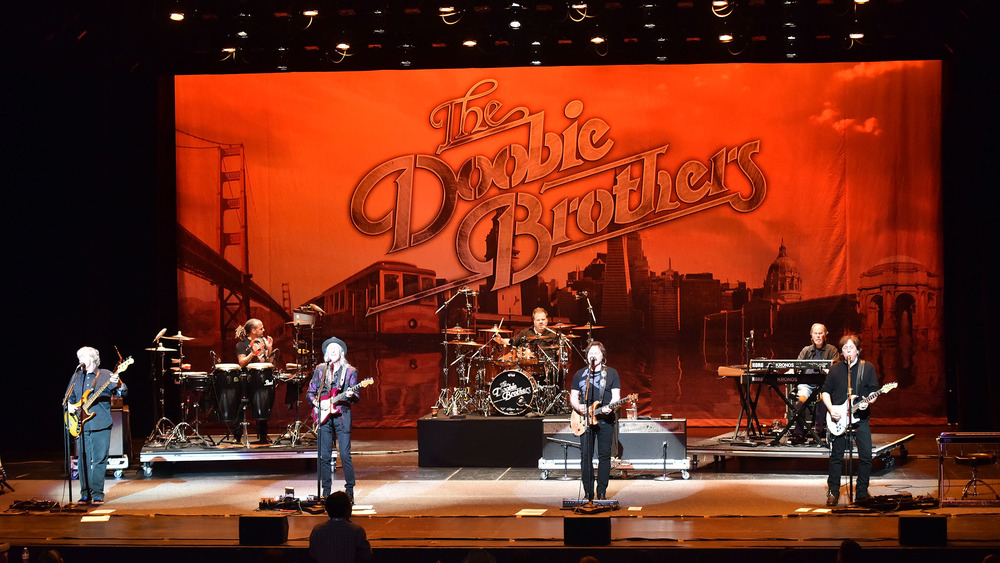 Scott Dudelson/Getty Images
After nearly a decade together, however, the group members began to lose steam, with some arguing that they weren't the same band they used to be. Meanwhile, McDonald recalled stressing members out with his fears about living up to what he believed were the band's standards. "My basic fear was that I didn't have what it took to do what people expected I could do for the band," McDonald said, reports Rolling Stone. 
According to Rolling Stone, drummer John Hartman and guitarist Jeff "Skunk" Baxter ended up leaving the band before the end of the 1970s, with other members feeling like little more than members of McDonald's backing band. The remaining musicians were able to look back at how they evolved so far from their roots. Bassist Tiran Porter also left shortly after, citing the struggles of constant touring and drug problems. Per Rolling Stone, members Porter and Patrick Simmons once reminisced about their days as an opener for AC/DC: "Pat said, 'They're too loud,'" Porter recalled. "And I said, 'I can remember when we were that loud, dude!'"
The group embarked on a farewell tour in the summer of 1982, only to reunite in 1987. The band continues to change membership; at last count, as of last July, at least 28 musicians have been Doobie Brothers at one point or another.