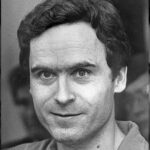 What It Was Like Serving On A Ted Bundy Jury
echo get_the_meta(); ?>
Theodore Robert Bundy, better known as Ted Bundy, was a notorious serial killer whose intelligence, likability, and clean-cut good looks seemed to disarm his victims and later, even some who were aware of the gruesome crimes he was accused of. According to Biography, Bundy confessed to killing 36 women, but it is believed he may have killed more than 100 people. In the end, he was only convicted of killing two college students and a 12-year-old girl. 
The majority of Bundy's known victims were killed in the Pacific Northwest and Mountain West, in states including Washington, Colorado, and Utah, but he was ultimately convicted and executed in Florida where he committed his final murders. His first charge though was the 1974 aggravated kidnapping and attempted criminal assault of an 18-year-old Utah woman, Carol DaRonch, who managed to escape, per People. Bundy waived his right to a jury trial, per ABC News, and was sentenced to one to 15 years in prison. 
While serving that sentence he was accused of the 1975 murder of Caryn Campbell, a 23-year-old Colorado woman. According to ABC News, Bundy was extradited to Colorado in 1977 to be tried for that killing. He pleaded not guilty but would never be tried in that case. 
Ted Bundy brutalized women in Florida after escaping a Colorado jail
While in Colorado, Bundy escaped from the jailhouse library in June that year. Though caught five days later and returned to the jail, he escaped from his cell again in December and wouldn't be caught again until February 1978, after savagely beating and sexually assaulting five college students in Tallahassee, Florida, two of whom died. Less than a month later he kidnapped, raped, and murdered a 12-year-old girl in nearby Lake City.
It was for those attacks that Bundy finally stood two different trials — the first for the sexual assaults and murders of the college students, the second for the kidnapping and killing of the 7th-grader. Both trials were moved from the counties they took place in. 
According to South Florida's Local 10, an impartial jury could not be put together in the small college city where Lisa Levy, Margaret Bowman, Kathy Kleiner, and Karen Ann Chandler were beaten with part of a limb from an oak tree in their beds and severely sexually assaulted at the Chi Omega sorority house. 
Bundy strangled Levy and Bowman to death with pantyhose, according to Local 10, but Kleiner and Chandler lived. He then went a few blocks away and broke into the home of Cheryl Thomas, whom he similarly attacked, but she survived. The trial for the Tallahassee murders was moved to Miami-Dade County, where a seven-man, five-woman jury would hear the case. 
Some jurors were afraid Bundy had friends who may hurt them
In court files published on Serial Killers Info, it says that all but one of the prospective jurors in Miami knew about the Bundy case. One prospective juror said people would "have to be in Siberia" to have not heard of the vicious crimes Ted Bundy was accused of. Another said there were conversations in the jury pool room in which people said they were afraid to serve on the jury for fear that Bundy could have friends on the outside that might hurt them. 
Several in the jury pool were excused due to having issues with the death penalty, and 24 were dismissed because they knew too much about the case, per the court files.
According to Local 10, the court finally managed to find a truck driver, hotel employee, high school teacher, maid, awning installer, retired elementary school principal, housewife, bookkeeper, grocery store cashier, clothing designer, Miami Herald mailroom employee, foreman, and a Texaco engineer to hear Bundy's case. 
Jurors heard from Ted Bundy and the women he was convicted of trying to kill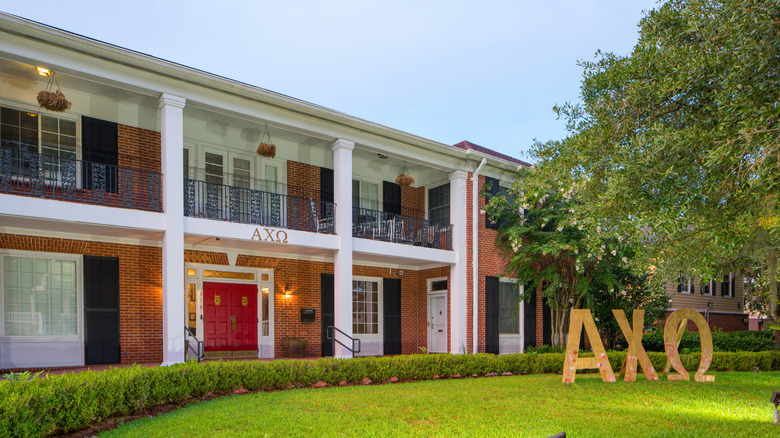 Shutterstock
At the trial, which was the first major court case ever broadcast live, per CBS News, the jurors heard testimony from all three Tallahassee Bundy survivors, who all said they never saw the face of their attacker. They also heard a lot from Bundy himself, who as a former law student, worked with his defense team often arguing his own motions.
At one point, Bundy even put himself on the witness stand, where the jury got to see the accused murderer and necrophiliac defend himself, then cross-examine the law enforcement who arrested him as to whether the police had the right to search his vehicle when he was captured in Florida.
While three surviving young women testified about what happened to them in the early morning hours of January 14, 1978, it was a sorority sister who wasn't attacked who was actually able to say she saw Bundy that morning at the door of their sorority house. 
Nita Neary pointed to Bundy and said he was the man she saw. According to case files published on Serial Killer's Info, Neary said she was coming home from a frat party sometime around 3 a.m. and saw a man who fit Bundy's description — white male, young, about 5'8 and 160 pounds, slender, clean-shaven, and carrying a club right after the attacks at the Chi Omega house. 
Ted Bundy said he was surprised the first jury was quick with a verdict
Besides Neary's witness testimony, the other pivotal piece of evidence came from a bite mark imprint left on Levy's buttock, according to the University of Maryland's School of Dentistry. A forensic dentist matched them to Bundy's teeth, which were very crooked on the bottom, in a bite mark in analysis. 
The jury deliberated for less than seven hours, per to Local 10, and came back with a verdict of guilty on two counts of first-degree murder, three counts of attempted first-degree murder, and burglary of both the Chi Omega house and Cheryl Thomas's home.  
According to Local 10, Bundy was surprised it didn't take the jury long to decide his guilt. He said, "I'm at a loss for words to guess what it was that caused them to return a verdict so quickly. I don't know what persuaded them to act so swiftly. I don't know what they were paying attention to."
The jury took longer — a few days — to decide how Bundy should be sentenced, according to Local 10. During that time Bundy said he "wouldn't be surprised" if he was sentenced to death. 
On July 31, 1979, the jury did indeed recommend the death penalty, and the judge agreed, calling the crimes  "heinous, atrocious and cruel … extremely wicked, shockingly evil, vile, and the product of a design to inflict a high degree of pain and utter indifference to human life," Local 10 reported. 
A juror in Bundy's second murder trial said "his appearance fooled us"
Even though Ted Bundy had been sentenced to die by Florida's electric chair, he still had to face another trial for the kidnapping and murder of 12-year-old Kimberly Leach who was abducted from outside of her Lake City middle school February on February 9, 1978. Like the first trial, the second one had a change of venue and was held in Orlando, Florida, in Orange County, about 150 miles southwest of the small town where Leach was killed, per Justia Law. 
Though the second jury also convicted Bundy and recommended the death penalty, the foreman of the Orlando jury later wrote that he never thought Bundy would be put to death. In a special contribution to the Orlando Sentinel, published the day after Bundy was executed on January 24, 1989, Patrick E. Wolski wrote, "I never thought I would see Ted Bundy executed."
According to Wolski, during jury selection, he said he didn't see the point in another trial for a man who'd already been sentenced to death, but he said he supported the death penalty and was selected for jury duty. Wolski said of Bundy, "Despite the crimes he committed, Bundy still had an attraction for people. He fooled many by his appearance …  the first time I saw him, he didn't look like a serial killer. He looked like a Philadelphia lawyer."
Wolski thought Bundy would charm and connive his way out of the electric chair
Wolski wrote in the Orlando Sentinel, "I didn't think the court system was prepared to deal with a person like Ted Bundy. He was smart and I thought he was smart enough to manipulate the courts, to find every loophole, every scheme to keep himself alive." 
According to Wolski, Bundy exhibited himself as having cool demeanor and being intelligent. He was controlled and calm, nothing like the type of monster who would savagely rape, kill, mutilate, and have sex with corpses. 
Wolski wrote that Bundy was fantastic at making people think he was a likable, charming man — a good guy. It was evident by his behavior in court, according to Wolski, that Bundy was a master manipulator, which coupled with his propensity for savagery made him very dangerous.
Wolski wrote, "I had my doubts about the system after doing my jury duty. I never thought I would see him executed. From seeing him on trial, though, I knew we needed to remove Ted Bundy from society."