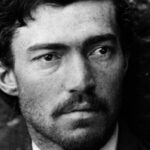 What Samuel Arnold's Life Was Like After He Tried To Kill Abraham Lincoln
echo get_the_meta(); ?>
Samuel Arnold, a Confederate soldier, learned the hard way about guilt by association. He had participated in discussions about kidnapping President Abraham Lincoln, but he wasn't even around when Lincoln was shot by John Wilkes Booth on the night of April 14, 1865. But that didn't matter to the authorities, who considered Arnold part of the assassination conspiracy after materials linking him to Booth and to the kidnapping plot were found in a hotel room (via the National Museum of American History).
President Lincoln died on the morning of April 15. Two days later, Arnold was arrested at Fortress Monroe in Virginia (via National Park Service). He was put on trial with George Atzerodt, David Herold, Dr. Samuel Mudd, Michael O'Laughlen, Lewis Powell (also known as Lewis Payne or Paine), Edman Spangler, and Mary Surratt. During the trial, Arnold claimed that he had discussed the kidnapping of Lincoln with his childhood friend Booth. He and Booth argued about the plan, which Arnold didn't think was feasible. He later went to work at Fortress Monroe as a clerk, according to The New York Times. Despite his protests to the contrary, Arnold was found guilty and sentenced to life in prison.
Samuel Arnold went to prison for assassination plot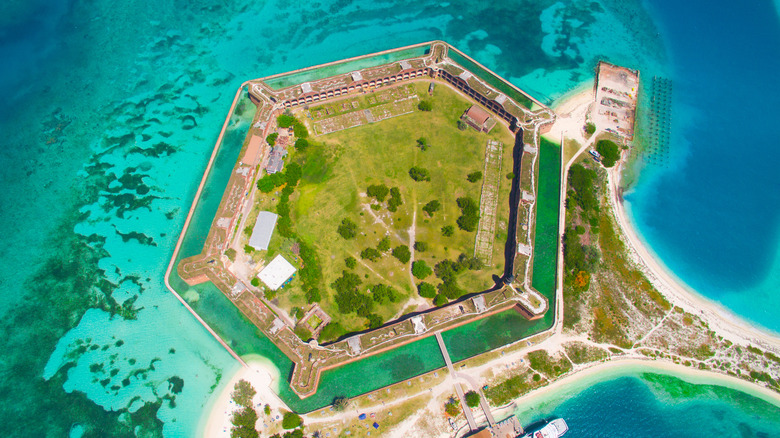 Shutterstock
In July 1865, Samuel Arnold began serving his life sentence at Fort Jefferson, which was located on an island off Florida (via Smithsonian Magazine). The fort was the largest military prison at the time, and it was known for its harsh conditions. The heat, the bugs, and the terrible food were part of the problem and diseases, such as yellow fever, added to the misery.
Arnold was housed with three other Lincoln assassination conspirators: Dr. Samuel Mudd, Michael O'Laughlen, and Edman (or Edward) Spangler. All four men shared a cell together. Mudd's wife and several others lobbied President Andrew Johnson to pardon the prisoners. O'Laughlen died of yellow fever, but the other three were freed by a pardon from Johnson in 1869. After his release, Arnold penned his autobiography in an effort to clear his name (via National Park Service).
Arnold spent the remaining days of his life in Baltimore, Maryland. He died in 1906 and was laid to rest in Baltimore's Green Mount Cemetery. This cemetery is also where the graves of John Wilkes Booth and Michael O'Laughlen are located.