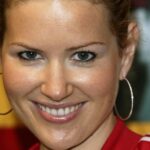 Whatever Happened To Dido?
echo get_the_meta(); ?>
English pop singer Dido became a crossover star in the U.S. when she was featured on rapper Eminem's hit song "Stan." Her appearance on his 2000 single was actually a sample from her debut song "Thank You," which came out in the U.K. a year before. But the popularity of "Stan" helped Dido instantly become a star, and eventually earned the singer her first appearance on the Billboard charts. Afterwards, Dido's song "Thank You" climbed the charts the following year, giving her the first and only solo No. 1 Billboard record (via Billboard).
A few years later, she released her second album, titled "Life for Rent." Her popular single from the project, "White Flag," was another major hit for Dido. It performed well in both the U.K. and the U.S., peaking at No. 2 in the former (via Official Charts), and peaking at No. 18 in the latter country. Dido would release several more albums in the years after the height of her success, but her career was not the same as it was before. The last time a song of hers charted in the U.S. was in 2003; in the U.K., 2013. Then in 2019, she came out of a 15-year hiatus to tour again. So what has she been up to since?
Who is Dido?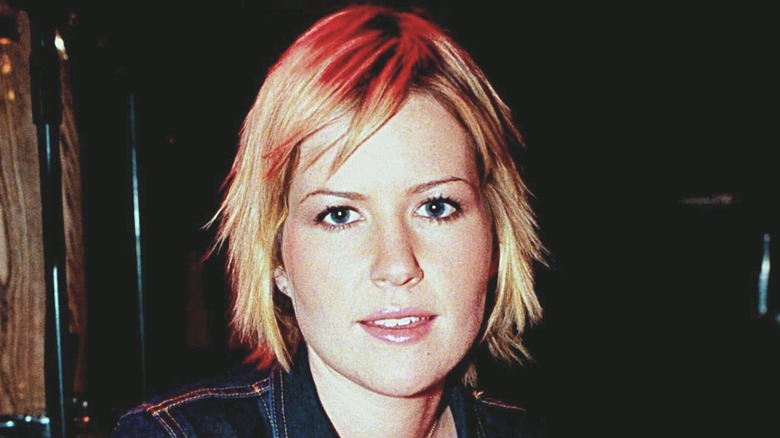 Brian Rasic/Getty Images
Dido was born Florian Cloud De Bounevialle O'Malley Armstrong on December 25, 1971 in London, England. She is the youngest of two children, and has an older brother named Rowland (known as Rollo). Her parents, William and Clare are of Irish and French descent, respectively (via Smooth Radio). As a child she was given the nickname Dido, after the queen of Carthage, per Stuff. That name would stick and eventually become her chosen stage name.
And it was likely an inevitable choice because apparently, Dido isn't really fond of her given name and criticizes her folks for finalizing it for her. "To be called one thing and christened another is actually very confusing and annoying. It's one of the most irritating things that my parents did to me. I'm still irritated by it. Florian is a German man's name. That's just mean. To give your child a whole lot of odd names. They were all so embarrassing," she said to The Guardian in 2001.
Dido enters the music world
Brian Rasic/Getty Images
Her interest in music began when she was young, as she attended a performing arts school called the Guildhall School of Music. There, she learned how to play instruments, particularly the piano and violin. But she then discovered her singing talents and wanted to sing. In the late '90s, she started singing with several bands before landing with her brother's band. Rollo had his own music career as producer with the group Faithless. This was Dido's first opportunity at recording music. With Faithless, she mostly sang to provide backup vocals (via The Guardian). But she was in the early stages of jump-starting her own music career.
In 1999, she recorded and released her debut album titled "No Angel." The first single from the project was "Thank You." The song, as well as others, made the rounds in the U.K. by getting airplay and appearing on TV. While Dido didn't know it then, her career was about to explode when she got word that an American rapper wanted to sample her song (via MTV News).
A music sample of a lifetime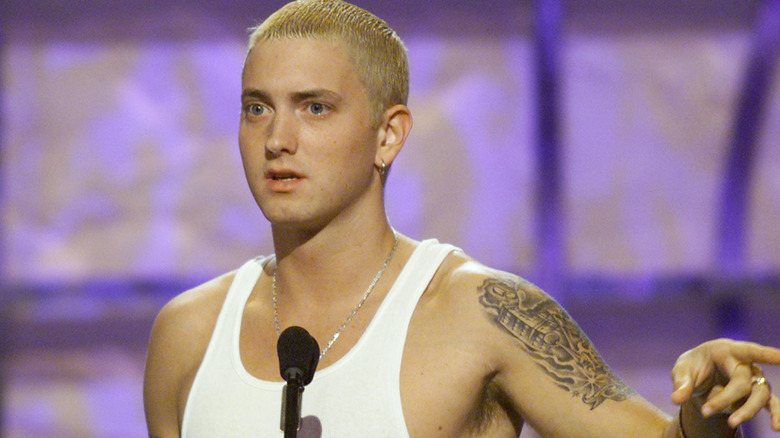 Kevin Winter/Getty Images
When Eminem reached out to Dido in 2000, he wanted to use the chorus from "Thank You" for his forthcoming song, "Stan."
That creative decision turned out to be one of the greatest choices for Dido's fairly new music career. Her own album, which had gone into obscurity, was back in demand again. Her fans across the pond wanted to hear more of the artist behind the catchy melody. She told MTV News in 2000 that she was shocked at the sudden interest in her album after her small feature. "I do find it hard to believe that someone would rush off and buy my album after just hearing that small bit in Eminem's song," said Dido.
But that "small bit" would boost her album sales in the U.S., and of course, found its way to the top of the charts back home (via Official Charts) with a No. 1 spot.
Basking in her success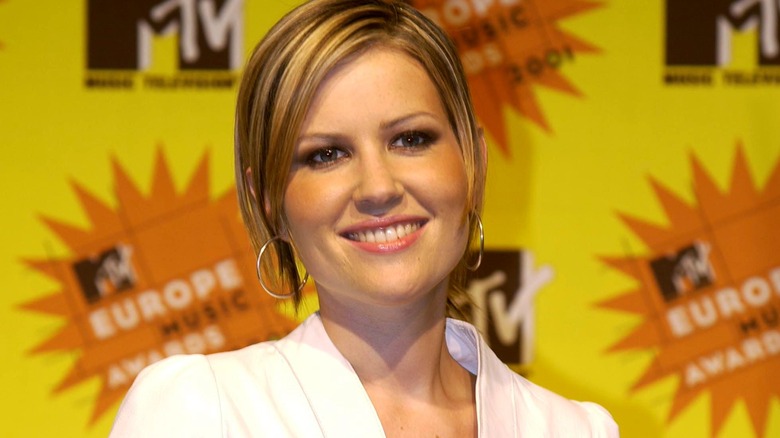 Brian Rasic/Getty Images
The global success of "Stan" propelled Dido into international stardom and she became a mainstream artist. She smartly capitalized off of that, and began working on her sophomore album, "Life for Rent." The album was released in 2003 and featured "White Flag," a song that would make Dido reappear on the Billboard chart again in 2004. The album would also perform fairly well, and was one of the top 10 albums in the U.S (via Billboard). But the next album, "Safe Trip Home" didn't find the same commercial success as her first two. She had taken a significant break between the release of her second and third album, and the latter didn't earn any hit singles. On top of that, she'd also stopped touring in the U.S. in 2005 (via Forbes).
She seemingly took a step back from music, and gave birth to her son in 2011. That same year her song "If I Rise" was nominated for an Academy Award. Then in 2013, she released her fourth album "Girl Who Got Away." But like the last, it wasn't as successful. Despite not seeing the same popularity she once saw in the early 2000's, Dido was still occasionally making music throughout the years. 
Where is Dido today?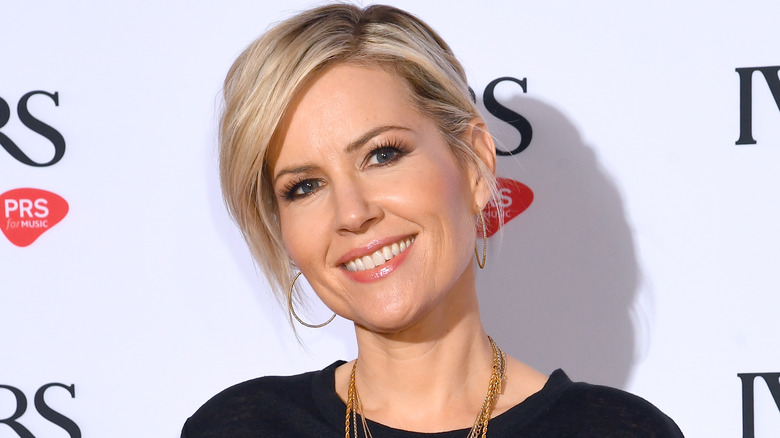 Dave J Hogan/Getty Images
Her decades-old songs see continued plays on various television shows and films, giving Dido 77 soundtrack credits, per IMDb.
In 2018, Dido announced her new album "Still on My Mind" and that she'd be going on tour again after 15 years (via People Magazine). Tickets for her tour quickly sold out.
Dido told Nylon Magazine in 2019 that she was always making music in the years she wasn't charting, but the birth of her son shifted the time she dedicated to her craft. "…I'm always writing and the slightly longer gap this time is because I had a kid. So I spent quite a lot of time hanging out with him, and somehow time just slips away," she said.
Her initial break from touring was due to her wanting a break from the constant traveling. When her father became sick and she wrote songs about it, his death further complicated her ability to perform them. She then realized she couldn't tour, and took a very long break. But Dido says she's back, and her creative pen is blazing with ideas. "It's a new start. I'm so excited about writing, recording, and touring again. It feels like a whole new thing again. You sort of forget until you're doing it again," said Dido.