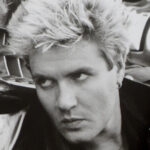 A Look At Simon Le Bon's Yacht Incident
echo get_the_meta(); ?>
British artist Simon Le Bon is best known for being the lead singer of the popular 1980s band Duran Duran. Although the group formed in 1978, Le Bon didn't join until 1980, per Smooth Radio. The band released their debut self-titled album the following year, and it was a hit, charting in the U.K., where it ranked as the number three top album release (via Official Charts).
The five-member band, originally composed of Le Bon, Nick Rhodes, John Taylor, Roger Taylor, and Andy Taylor, was only getting started. The group scored their biggest top hit at the time with their 1982 single "Save a Prayer." But their first No. 1 came the following year, when they released "Is There Something I Should Know?" The band had reached stardom, and they followed up with another top song in 1984. They were at the top of their game. By 1985, they were a global sensation, and even performed at the historic Live Aid concert in London, helping raise $127 million for famine relief in Africa (says History). But a month after their appearance at the event, the group's main vocalist would come close to death — not from the usual rock star excesses of drink or drugs, but from salt water.
Simon Le Bon escapes a tragedy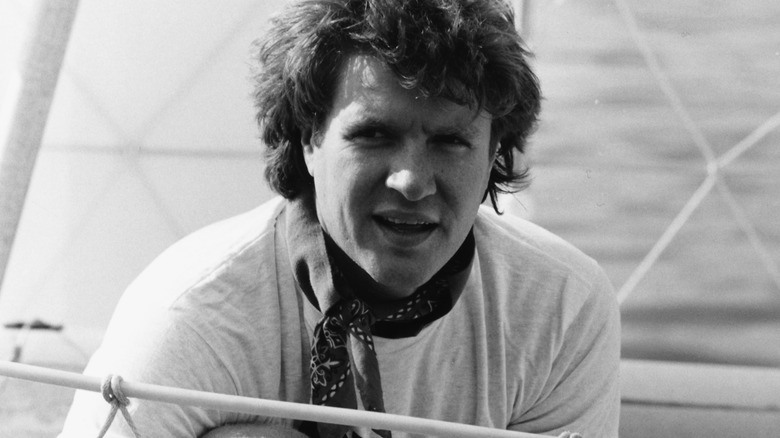 Dave Hogan/Getty Images
One of Le Bon's hobbies was sailing. He had his own yacht, which he called Drum. In making plans to participate in a major yacht race set for that September, Le Bon entered into the Fastnet Race, which took place on August 10, 1985, off the coast of England. That day would change his life.
Le Bon was aboard his boat with a crew of four men setting sail along the English Channel from the Isle of Wight, en route to the city of Plymouth. But just nearing the end of the race, strong winds would challenge Drum. The boat's keel (a balancing mechanism that keeps it steady) broke off as a result of bad weather, making it vulnerable to the winds. With nothing to maintain balance, the boat capsized, per Yachting and Boating World. The boat flipped and trapped its passengers inside while the water slowly rose and flooded their compartment. About 26 crew members, including Le Bon, were trapped underwater in the boat, with the threat of death by drowning. Help was on the way though.
Le Bon approximately spent about 40 minutes trapped before the British 771 Royal Naval Air arrived with a rescue mission, per BBC.
Le Bon overcomes fear after his life-changing incident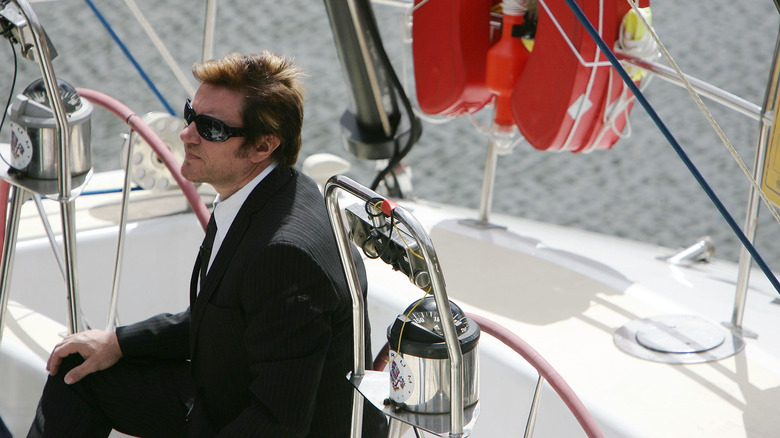 Christopher Furlong/Getty Images
Rescuers would lead Le Bon and other passengers to safety, and he was airlifted by helicopter to land. An famous picture of that day is Le Bon in his underwear, as he apparently had to take his pants off because they got stuck to something during his rescue. Talking to the BBC in 2016, he described the events of the accident as "… the most dangerous situation I've ever been in. That was when I looked into the eyes of death."
Le Bon had just escaped death and he planned to skip on the sailing race he intended to partake in. But the yacht was being repaired and Le Bon was encouraged by the boat's skipper to show up. Although he had reservations about going out on the water again (per CNN), Le Bon appeared near the end of the race (The New York Times). Drum didn't win the event, but it was a big leap for Le Bon, who overcame a great sense of fear. Since then he's returned to his love of sailing, including a 1985-86 around-the-world sailing race, per Sail World.