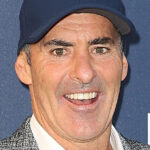 The Truth About Big Wave Surfer Garrett McNamara's Childhood
echo get_the_meta(); ?>
In 2011, American big wave surfer Garrett McNamara set a world record in Portugal when he rode a 78-foot wave, per Guinness World Records. Just a few years after setting that milestone, McNamara returned to Portugal to try to break his own record. In 2013, he appeared to have surfed a 100-foot wave (posted on YouTube). But the record-takers never confirmed if he actually hit the mark. To date, the only Guinness-verified record holder for the largest wave surfed is Brazil's Rodrigo Koxa, who achieved the feat of riding an 80-foot wave in 2017. But right behind him is McNamara, of course, who remains the only American to have held the title.
McNamara was born in Pittsfield, Massachusetts on August 10, 1967 (Mass Live). The far western Massachusetts city is not near a coastal area by any means, but a young McNamara would end up near several bodies of water when his family moved from New England to California.
Garrett McNamara discovers surfing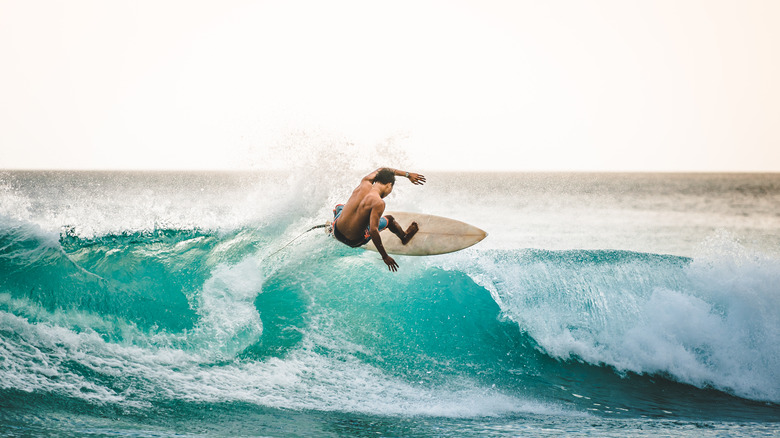 Shutterstock
In the late '70s, when McNamara was 11 years old, his family moved again, this time to the Aloha state (via Surfer Today). Growing up there, he was introduced to Hawaii's surfing culture and got his first surfboard. At some point he came upon a surfboard by chance. He eventually decided to give the board a go at a nearby beach and took it to sea. Soon, surfing became his constant hobby. This was the start of his love for the water sport.
At the time McNamara and his brother Liam were being raised by their mother and stepfather. But after the couple split, McNamara said his mother struggled to make ends meet and they were left poor. He told a Boston radio show in 2017 that his mother ended up seeking government assistance, and his childhood diet mostly consisted of cereal and macaroni as a result (via Boston NPR). Despite these humble beginnings, McNamara made the most of his Hawaii residency. In California he skateboarded, but in Hawaii, surfing was the norm.
A teenaged McNamara goes pro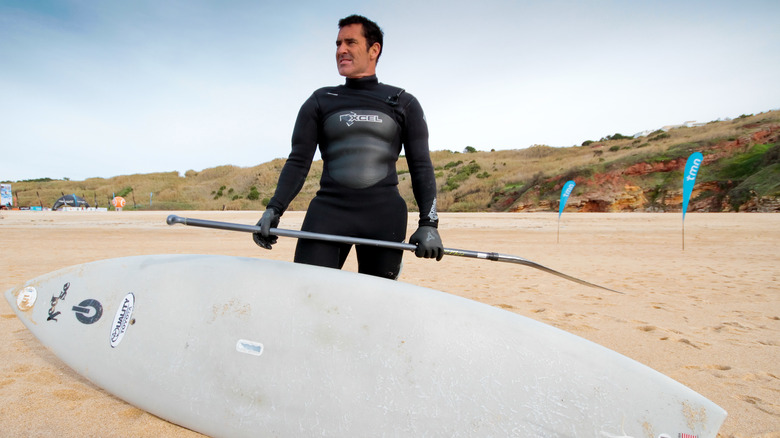 Shutterstock
During his teen years, McNamara attended Waialua High School. Apparently he wasn't a good student nearing graduation and wasn't sure what career field he'd go into. Lucky for him, however, he'd also spent most of his time perfecting his surfing skills. When he was 17 he participated in a surfing contest, the Hawaiian Triple Crown series. Around that same time he decided to become a professional surfer. The decision opened a lot of doors for a teenaged McNamara, whose talents were bringing him a lot of attention, endorsements, and money. By the time he entered his 20s, he was a well-known and established surfer.
He committed himself to the sport. When he was 20 he broke his back and nearly died. At 33 he "retired," but returned to riding the waves two years later. McNamara was undeterred and reached new heights — literally. After his first taste of riding 70-foot waves, McNamara set the goal to ride even higher (via Irish America). He set the first record in 2011, holding on that title for six years.