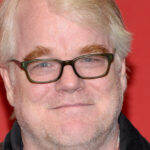 Disturbing Details Discovered In Philip Seymour Hoffman's Autopsy
echo get_the_meta(); ?>
Hollywood lost one of its greatest talents when Academy Award-winning actor Philip Seymour Hoffman died on February 2, 2014. He made more than 50 films during his career, ranging from the 1970s porn industry drama "Boogie Nights" to the critically acclaimed 2005 biopic "Capote." Hoffman was also a celebrated stage actor with three Tony Award nominations to his credit. He played the lead in revivals of such masterworks as "Death of a Salesman" and "Long Day's Journey into Night."
Hoffman's body was discovered in the bathroom in his New York City apartment, and he had a syringe in his left arm, according to CNN. Hoffman's autopsy revealed the toxic combination of drugs that contributed to the actor's death: a lethal mix of heroin, amphetamines, cocaine, benzodiazepines, and other drugs. His cause of death was officially listed as "acute mixed drug intoxication" and was declared accidental (via NBC News).
As CNN's Dr. Sanjay Gupta explained, users can build up a tolerance to taking a combination of drugs. "They're not feeling it, but it's still having an impact on their ability to breathe, and that's the real problem," he said. Before his death, Hoffman had a long history of dealing with drug addiction. According to an interview Hoffman gave to "60 Minutes" in 2006, he consumed any drug he could before getting sober when he was 22 years old (via NBC News). Hoffman managed to stay clean until May 2013. That month, he went to rehab after a relapse that involved snorting heroin.
Philip Seymour Hoffman spent his final days in New York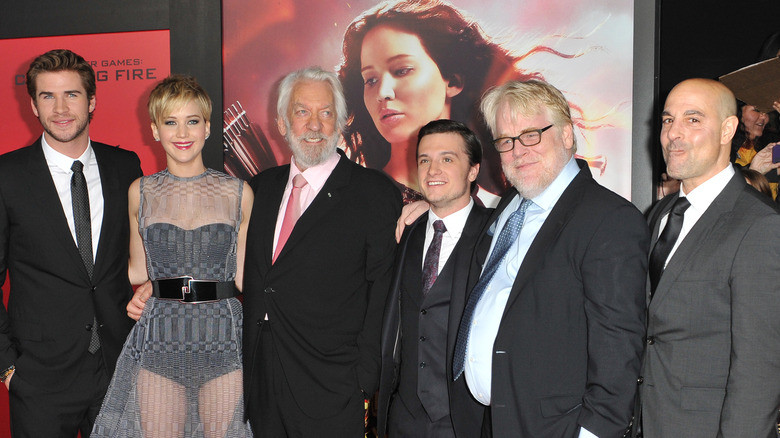 Featureflash Photo Agency/Shutterstock
Even after going through drug detox, Philip Seymour Hoffman continued to experience addiction. Before his untimely death, Hoffman was in Atlanta filming "The Hunger Games," which he was almost finished shooting. Unfortunately, he fell back into his old bad habits after returning to New York City. Hoffman's partner, Mimi O'Donnell, described the final days of his life in an essay for Vogue, writing that "he started using again, and three days later he was dead." She had been afraid of drugs taking his life when he got back into heroin. "Every day was filled with worry. Every night, when he went out, I wondered: Will I see him again?"
The couple was living apart at the time of Hoffman's death, and the scene at his apartment clearly showed how much he had fallen back into addiction. Police found five empty bags of heroin and around 65 unused bags, used syringes, and prescription medications. Still, all of this evidence only provides clues into the final hours of Hoffman's life; no one knows exactly what happened in his last moments. According to CNN, O'Donnell spoke to him around 8 p.m., and he sounded high. She became very concerned when Hoffman failed to pick up their three children at her apartment the following day and asked a friend, playwright David Katz, to go and check on him. Katz and another person were the ones to discover Hoffman's body. Hoffman's family, friends, and fans were devastated by his sudden, unexpected death.
If you or anyone you know is struggling with addiction issues, help is available. Visit theSubstance Abuse and Mental Health Services Administration websiteor contact SAMHSA's National Helpline at 1-800-662-HELP (4357).
The legacy of Philip Seymour Hoffman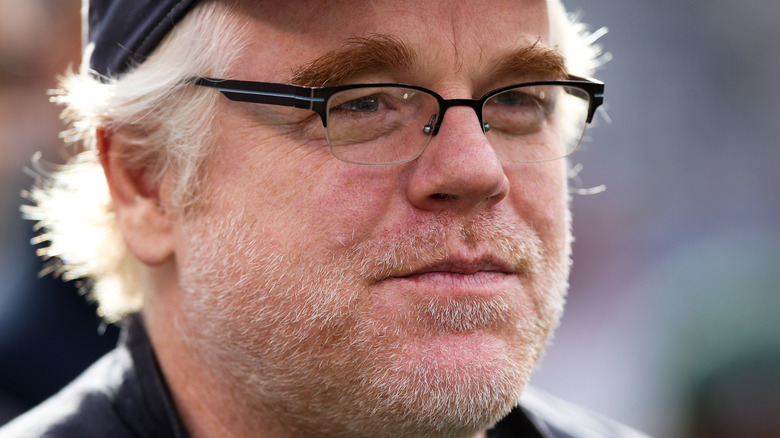 Debby Wong/Shutterstock
Several arrests were made in the wake of Hoffman's overdose. A musician and friend of Hoffman's, Robert Aaron Vineberg, was arrested on three counts of criminal possession of heroin just two days after the actor's death (via CNN). A raid of a Manhattan apartment associated with Vineberg uncovered 350 small plastic bags allegedly filled with heroin. These bags had similar labeling as those found in Hoffman's home. Vineberg insisted that he didn't sell heroin to Hoffman, and the charges were later dropped when Vineberg pled guilty to a lesser felony, according to The New York Times.
The mystery of who sold Hoffman the fatal drugs may never be solved, and there was no way to make up for the loss of this tremendous talent. He was only 46 years old when he died. In addition to his film roles, he left an impressive legacy in the theater world as one of the founders of the Labyrinth Theater Company. Since its creation in 1992, Hoffman has performed in and directed several plays for the company. The downtown New York organization released a statement on Hoffman's passing, saying that "His contributions to the Labyrinth family as an artist and mentor are immeasurable. We join everyone in mourning the passing of one of the great lights of our generation" (via Broadway World). His partner, Mimi O'Donnell, remembered Hoffman as "a sweet and gentle and loving man," per Vogue. "Phil was endlessly generous with his time and energy and money."