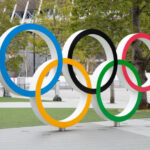 Everything We Know About The 2021 Summer Olympics
echo get_the_meta(); ?>
The 2021 Summer Olympics, scheduled for July 23 – August 8 in Tokyo, Japan, were originally supposed to take place back in the summer of 2020, in keeping with the century-old tradition of holding the Games every four years. However, the event was delayed a year due to the COVID-19 pandemic, marking the first time since 1940, when the Olympics were canceled due to World War II, that the Olympiad was not held on schedule.
While Japanese officials are keen to see the Games go ahead after a year-long delay, the coronavirus pandemic still rages. Indeed, as Reuters reported, some officials are facing pressure to delay the event again, as Asia still tries to get the virus under control.
Tokyo 2020 President Seiko Hashimoto said that the Games are happening.
"We're not thinking of canceling the Olympics. We will continue to do what we can to implement a thorough safety regimen that will make people feel complete safety," he said.
Here is what we know about the 2021 Summer Olympics, including events, schedules, COVID-19 precautions, and other relevant information, as of May 3, 2021.
How to watch the 2021 Summer Olympics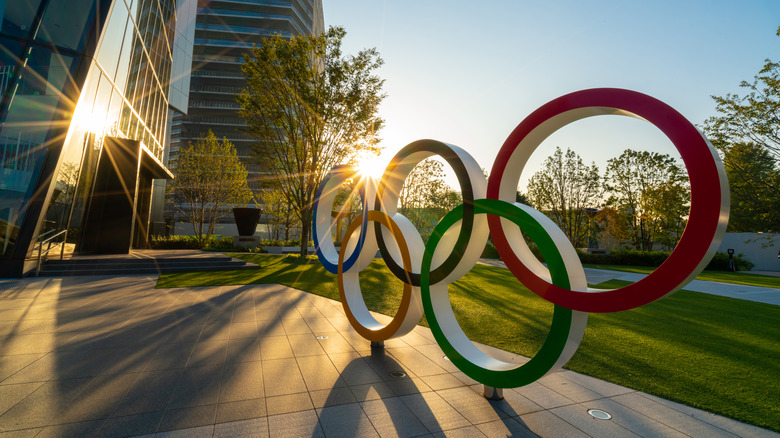 Shutterstock
By some measures, according to The New York Times, the 2021 Summer Olympics don't look to be much different from any previous Olympiad. There will be opening ceremonies, scheduled for the evening of July 23, with a handful of minor events (a few soccer and softball games, a few preliminary events in the rowing category, etc.) taking place before. The following day, on July 24, the action will get going in earnest.
Because Tokyo is 13 hours ahead of Eastern Time in the United States, trying to figure out when to watch your favorite events is going to require some gymnastics of your own, of the mental variety. First, consult the English-language version of the entire schedule, with all times listed in Tokyo time. Then, use this converting tool to figure out what Tokyo time equates to in your time zone. Finally, hope that NBC is covering it.
Most of the major, fan-favorite events, such as gymnastics, will be broadcast on NBC in prime time and on tape delay.
However, you may be able to watch live on one of NBC's affiliated, NBCUniversal-owned cable channels, via the website NBCOlympics.com or the NBC Sports app. The network says it plans to offer more than 7,000 hours of coverage on its various platforms.
What events to expect during the 2021 Summer Olympics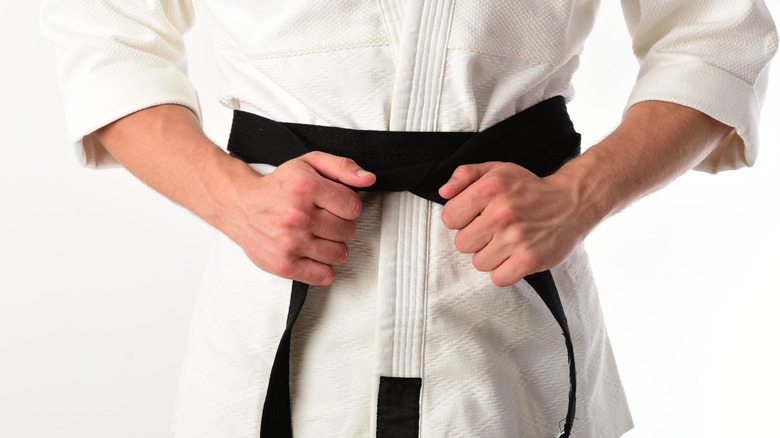 Shutterstock
Just like popular culture comes and goes, interest in sports also ebbs and flows. For example, sports such as tug-of-war or pigeon-shooting, which at one time made sense but are no longer in the public consciousness, have come and gone from the Olympics just as they've (largely) come and gone from daily life.
This pattern of sports coming and going is reflected in some of the events that are debuting, or making another appearance after a hiatus, at this year's Olympiad. For example, as The New York Times reports, karate, surfing, sport climbing, and skateboarding are debuting in 2021, while baseball and softball are coming back after long hiatuses. Similarly, according to a companion New York Times report, this year's Olympiad is bringing some new events within existing, traditional sports. Those include three-on-three basketball, two-person team cycling, and mixed-gender team events in swimming, archery, and table tennis, among others.
Meanwhile, no entire sports have been scrapped from this year's event, so fans will get to see their favorites from the 2016 Rio games back for the 2021 Olympiad which, despite the change in years, is still being referred to as "Tokyo 2020."
The new rules fans and athletes have to follow during the 2021 Summer Olympics
Shutterstock
While the experience of the athletes competing on the playing surface will largely be the same this year as it was in previous years, off the field all bets are off, due to the coronavirus pandemic.
For example, according to The New York Times, only Japanese fans will be allowed in the stands. Indeed, Tokyo is limiting international Olympics visitors to athletes, officials, and a small number of media personnel. Meanwhile, that puts the international fans who paid in advance for their tickets in quite the uncomfortable position, especially considering that it's likely to be awhile before they get their money back.
Similarly, the athletes themselves will be tested daily but will not have to quarantine. However, the Japanese government is asking everyone, athletes included, to eat takeout meals alone and stay off public transportation, among other efforts, according to a companion New York Times report.
Further, International Olympic Committee president Thomas Bach noted that officials are prepared to tighten things up even more, if required.
"If the situation should require it, we are also ready to take even stricter measures together," he said.