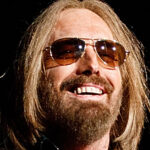 Here's Who Inherited Tom Petty's Money After His Death
echo get_the_meta(); ?>
Tom Petty's sudden death at the age of 66 in October of 2017 from an accidental overdose came as a shock. The American musician's songs had been staples of rock radio since the late 1970s, and Petty had just wrapped up a 40th-anniversary tour with his band, Tom Petty and The Heartbreakers. 
Then the news trickled out that Petty had been rushed to the hospital. It didn't sound good. According to TMZ, he was found in his home unconscious and in full cardiac arrest. By the time he arrived at the hospital, the man who wrote the soundtrack to much of American life had no brain activity. His family took him off of life support. He died on October 2, the day after he was found unconscious. 
Petty left behind his second wife, Dana York Petty, a step-son named Dylan, and two adult daughters, Adria and Annakim, from his first wife of 22 years, according to Biography. Petty and York married in 2001, according to Rolling Stone. It was Dana, Adria and Annakim who inherited Petty's estate, but the wording in his will led to legal battles between the women. 
Tom Petty's wife and daughters came to a settlement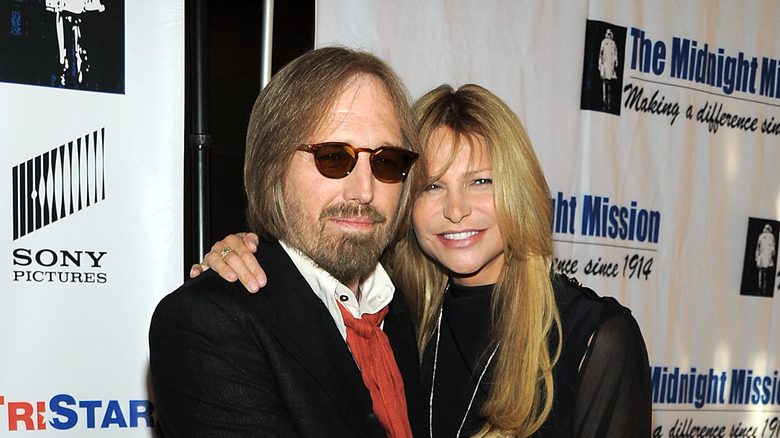 Angela Weiss/Getty Images
According to the law firm Holstrom Block & Parke, Petty named his wife the sole trustee of his estate. That included publishing rights to his voluminous music catalog. Per the will, his daughters were to have input as to how to best manage all of that going forward. As these things often do when a lot of money is on the line, there were disputes about how things were being handled and the women took the situation to the courts. According to Rolling Stone, the daughters sued their step-mom for $5 million, claiming she was not allowing their will-stipulated "equal participation." 
In 2019 a settlement agreement was reached. According to the Los Angeles Times, the women released a joint statement that said, "We are pleased to announce the formation of Tom Petty Legacy LLC to manage all aspects of Tom's legacy. We are committed to honoring Tom's voice, music, integrity, and his charitable spirit."
The statement also said that Petty's wife and daughters had gotten over any bad blood, adding, "they have resolved their differences and dismissed all litigation matters that had been filed related to Tom's estate. Each of them sincerely regrets that in their intense grief over Tom's tragic death, actions were taken that were hurtful to one another."