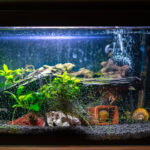 How Benedict Arnold Ended Up Buried Next To A Fish Tank
echo get_the_meta(); ?>
America has had few traitors as well known as General Benedict Arnold, whose actions were so despised that he was considered the embodiment of betrayal. His career had initially been quite impressive while in the service of the American Revolution, having won several victories. However after his failures were given great attention, his heroic deeds ignored too often in his eyes, and his marriage to Loyalist socialite Peggy Shippen, Arnold chose to turn his back on America. His plans were revealed when the British Major with whom he had entrusted his plan, John Andre, was captured.
Andre was hanged for his participation, while Arnold barely escaped capture (via History.com). For the remainder of the war, he commanded British troops on relatively small raids against his former comrades. With the ceasing of hostilities, Arnold and his family left for England as staying would have meant certain death for him. He was still an outcast in England though, and even in death, he was punished with being forgotten.
Arnold's grave little more than a decoration on a classroom wall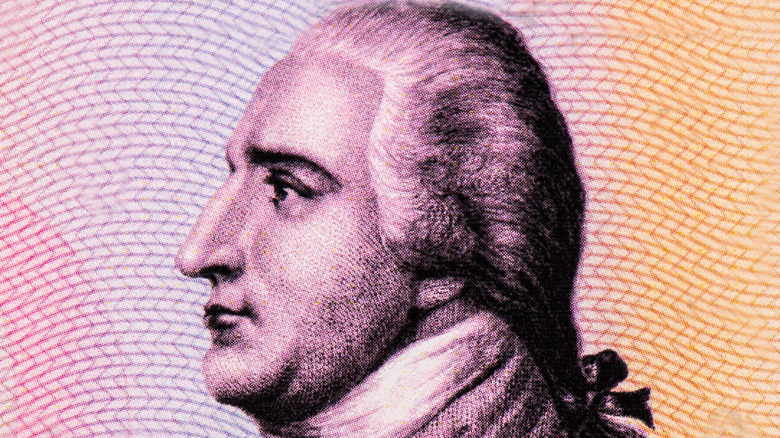 Prachaya Roekdeethaweesab/Shutterstock
In an article for Smithsonian Magazine, John Hanc tells of his encounter with Arnold's grave while on a London tour. The focus of the tour had been on places of relevance related to those American loyalists who had opted to flee America for England in the wake of the American Revolution, rather than face whatever fate otherwise awaited them. When the group visited St. Mary's Church, they were brought to a space intended for Sunday school, with all the expected facets of a classroom. In the wall, though, near the class's fish tank were the graves of Arnold, his wife, and their daughter (via Changes in Longitude).
While there was admitted thought put into the grave, the morbid nature of a classroom being so peacefully set up near it raises the question of why this happened. The answer it seems, is that the British were so disinterested in Arnold that they didn't even put up the current headstone. Credit for that lay with former US State Senator Bill Stanley, who had it installed out of empathy in 2004. The addition gives Arnold more respect than he had arguably ever received in his lifetime — which given his continued basement-classroom surroundings isn't saying much (via Mental Floss).