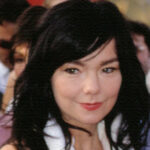 How Bjork Was Nearly Murdered
echo get_the_meta(); ?>
There's something about the Icelandic musical icon Bjork that conjures up all kinds of ethereal imagery. She seems at times like some kind of magical fairy who floated down to civilization (possibly on an ice floe?) to enchant us with her voice. But make no mistake about it — Bjork is as mortal as the rest of us. That's why it's so terrifying to consider how close a stalker came to hurting or killing her.
ABC News details a terrifying play-by-play timeline of how authorities discovered that 21-year-old Ricardo Lopez, a deranged fan in Florida, planned to hurt the Icelandic superstar, allegedly due to his anger that Bjork was dating British musician and DJ Goldie. Compounding Lopez's irrational sense of entitlement over the singer was his fury that Goldie was not just a romantic rival (in his eyes only) but Black.
The story begins ominously in 1996, when, as ABC News tells it, the manager of Lopez's apartment building noticed blood dripping down the walls of the apartment below Lopez's. What police found when they went to investigate would stun the world.
A deranged fan makes his final stand
Once inside the apartment, police discovered the body of Ricardo Lopez (though they didn't yet know his identity due to the extensive state of bodily decomposition). Lopez had streaked his face with red, black, and green greasepaint, says ABC News. He had shot himself.
Lopez had scrawled a racial slur onto the walls, as well as a cryptic message that read simply "The best of me." A video camera that contained a tape labeled "The Last Day" was positioned to suggest it had captured Lopez's suicide. When police watched the tape that had been inside the camera, they were able to confirm that theory.
Despite the gruesome details, you might be wondering at this point what any of this has to do with Bjork being in danger. After all, Lopez had already been dead four days by the time police found him. He surely couldn't hurt Bjork now. But the story is about to get even stranger.
A devious plan to kill Bjork
Let's rewind a bit and look at how Lopez got to this point. His obsession with Bjork began early on, says Far Out Magazine. In 1993, Lopez was an introverted 18-year-old who'd moved to the United States with his family as a child from his native Uruguay. By all accounts, Lopez was smart and had an artistic side. It may have been this aspect of his personality that first drew him to Bjork, who'd recently left the successful group, The Sugarcubes, to venture out as a unique solo artist. When he saw her videos, he was hooked.
Over the next three years, however, his relationship with the star would go from appreciative fan to obsessive stalker. After hearing the news about Bjork and Goldie, Far Out quotes Lopez as saying (perhaps in some of the hours of video footage he left behind), "I'm just going to have to kill her. I'm going to send a package. I'm going to be sending her to hell." His first idea was to send her a bomb packed with syringes filled with HIV. Something made him alter his plan and Lopez instead settled on sending the singer a hollowed-out book filled with a sulfuric acid bomb that would be deployed when Bjork opened the book.
Bjork is saved, thanks to quick-acting investigators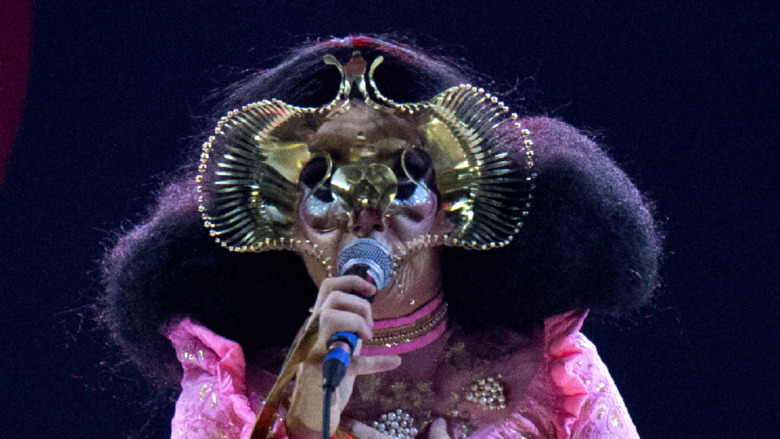 Santiago Felipe/Getty Images
After arriving at Ricardo Lopez's doorstep and watching hours of his disturbing admissions on video, police realized that his plan to murder Bjork was already in motion. Lopez had apparently obtained the star's address in London online, prepared the bomb, and successfully sent it on its way to the U.K., says ABC News.
Investigators knew that packages sent from the U.S. to the U.K. generally took about five days to arrive. When they did the math and realized they'd found Lopez four days after he mailed the bomb, they knew they'd have to act fast and worked with Scotland Yard authorities on the ground in London. They found the package at nearly the last moment — at a south London post office and ready to be delivered to its final destination.
Though Scotland Yard has stayed mum on exactly how they tracked down the package and how they defused the sulfuric acid device, but it's clear the quick thinking of authorities on both sides of the Atlantic saved Bjork (or whomever would have been unlucky enough to open her mail that day).
In a statement following news of the attempt on her life, Bjork shared how she felt "very depressed" about what happened and even expressed empathy for Lopez, saying, "I just find it very sad that people get in that kind of state."