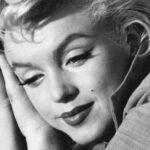 How Marilyn Monroe's Struggles Nearly Derailed Some Like It Hot
echo get_the_meta(); ?>
The film "Some Like It Hot" is often considered a masterpiece. The 1959 work, directed by Billy Wilder, centers on two musicians (played by Tony Curtis and Jack Lemmon) who witness the St.Valentine's Day Massacre (via Variety). To escape the mob, Curtis and Lemmon disguise themselves as women and join an all-women band that Marilyn Monroe's character is part of. The end result is a hilarious film, and Monroe's portrayal of Sugar "Kane" Kowalczyk is regarded as one of her best performances.
Though brilliant, Monroe had a reputation of being an unreliable actress (via Best Movies by Farr). Nonetheless, Wilder previously directed Monroe in "The Seven Year Itch" and knew she was box office gold. And although he took a risk that ultimately paid off, directing "Some Like It Hot" would be a memory he would never forget — and not in a good way. Over the course of filming, Monroe became increasingly unstable. Her third marriage to playwright Arthur Miller had come to an end, and a childhood that was marred by abandonment and abuse significantly affected both Monroe's personal and professional life.
If you or someone you know is dealing with domestic abuse, you can call the National Domestic Violence Hotline at 1−800−799−7233. You can also find more information, resources, and support attheir website.
Production was a disaster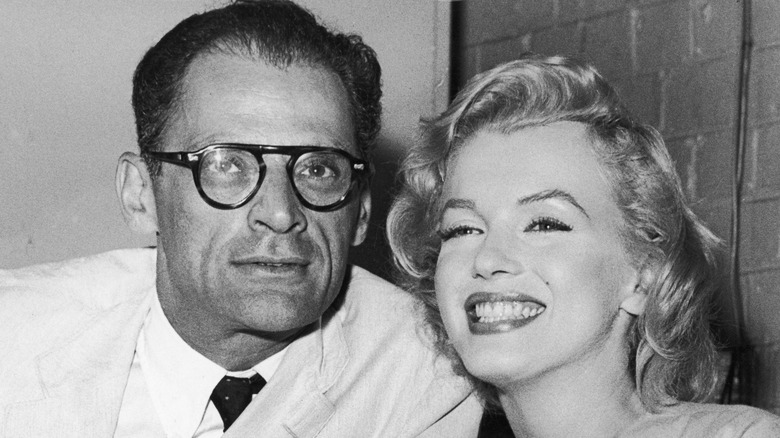 Fox Photos/Getty Images
Due to Marilyn Monroe's psychological and physical health issues, she would keep the cast and crew of "Some Like It Hot" waiting for hours (via Variety). Some days, she wouldn't show up at all, causing production to run over schedule. When she did show, Monroe could barely keep it together or remember her lines. Most notoriously, it took her 40 takes to deliver the line "where's the bourbon" (via Best Movies by Farr). This led to Wilder writing her lines on cards so that she could read them.
Moreover, Monroe and Wilder constantly argued about how she should play Sugar Kane. Ultimately, her unprofessional demeanor and apathy led to a tension-filled set. When Curtis was asked what it was like to film a love scene with a sex symbol like Monroe, he said it was "like kissing Hitler." In the end, however, the blood, sweat, and tears were worth it — "Some Like It Hot" received six Oscar nominations and won for costume design. Only three years later, Monroe, age 36, would be dead from an overdose.
"Some Like It Hot" is one of Monroe's final movies. She would complete two more, but they would be largely forgotten over time. Despite her personal and professional issues, Monroe's performance shows what could have been. She gives Kane an ethereal quality; sweet and sultry, but also vulnerable and child-like. Although she nearly thwarted the film, Monroe also makes it.
If you or anyone you know is struggling with addiction issues, help is available. Visit theSubstance Abuse and Mental Health Services Administration websiteor contact SAMHSA's National Helpline at 1-800-662-HELP (4357).