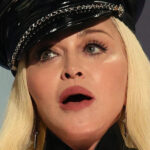 The Real Reason Madonna Doesn't Have A Star On The Hollywood Walk Of Fame
echo get_the_meta(); ?>
There are few symbols more iconic of the entertainment industry than the Hollywood Walk of Fame. Nowhere on Earth has produced more famous names than Hollywood, and nearly all of them are literally immortalized in stone — actually terrazzo and brass — in the sidewalk running along both sides of Hollywood Boulevard. Originally conceived as a tourist attraction, the Walk of Fame has become one of the celebrity's most enduring international symbols.
There are more than 2,700 names on the Walk of Fame — ranging from Charlie Chaplin to Michael Jackson to Neil Armstrong — that represent celebrities from film, television, music recording, radio, and live performance (via Culture Trip). Given the large roster and wide net, you'd expect almost everyone who's ever had a hit movie, show, or album to have a star — but you wouldn't be quite right. There are a few household names that are conspicuously absent.
There's a surprisingly long list of stars who have been offered a tile but never managed to seal the deal, including Bruce Springsteen, Whitney Houston, and Al Pacino (via BestLife). Possibly one of the most notable among them, though, is recording artist Madonna. As the best-selling female artist of the 20th century (via Billboard) and the winner of seven Grammys, she more than qualifies — and yet, her name is nowhere to be found at Hollywood and Vine. So what gives?
Turns out Madonna just didn't want a star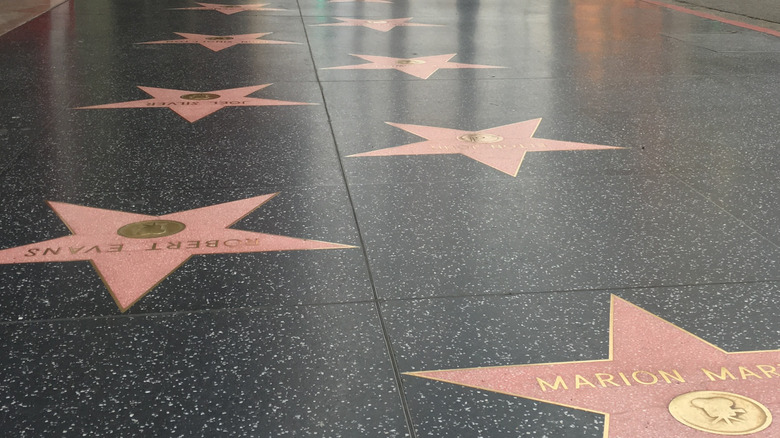 kjarrett/Shutterstock
Don't worry, it's not that Madonna was overlooked — it's just that she wasn't interested. According to Showbiz CheatSheet, the singer was nominated for a star way back in 1990, but when the committee approached her to make the offer, she turned them down. There's no official word on why she wasn't into the idea, but apparently, the process of getting a star is a long, costly, and grueling one — even after you've been approved. While anyone at all can nominate honorees, once the honoree is accepted, there's a $50,000 fee upfront (via Hollywood Walk of Fame). After all, building and maintaining those sidewalk stars isn't cheap, and while the fee is often covered by the star's label, studio, agency, or fan club, this isn't always the case. Beyond that, there's apparently a lengthy application process, and the star has to commit to attending the unveiling ceremony for the tile (via Latin Times). Contrast that with, say, a Grammy win, where you technically don't even have to show up.
Madonna fans can take solace knowing that while the star turned down the Walk of Fame, she has been honored in at least one similar way: In 2006, she became the inaugural plaque in the Wembley Square of Fame at London's Wembley Arena (via Madonna Tribe).