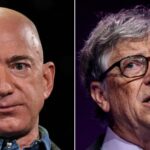 The Reason Jeff Bezos And Bill Gates' Suburb Is Going Broke
echo get_the_meta(); ?>
In 2018, Business Insider reported that at least seven billionaires called Seattle's suburbs home. Among the area's mega-rich residents are the wealthiest men on the planet: Amazon taskmaster Jeff Bezos and the man who puts the "bill" in "billionaire," Bill Gates. Worth more than $100 billion apiece, the men live less than a mile from each other in Medina. You might think Medina sounds like a funky, cold place. But you're probably thinking about that episode of Brooklyn 99 that references the Tone Loc song, "Funky, Cold Medina," which is about an imaginary drink. Medina, Washington, on the other hand, is financially funked up. 
The wealthiest neighbors in a wealthy neighborhood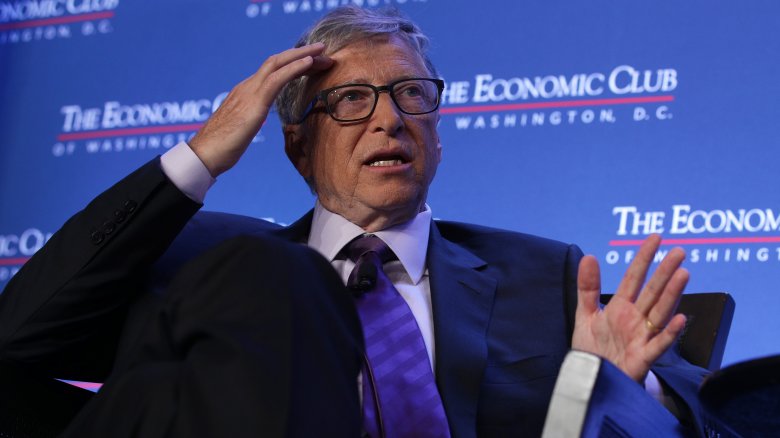 Alex Wong/Getty Images
The thought of Medina having insufficient funds sounds preposterous, given who lives there. Bill Gates couldn't flush his money down the drain in several lifetimes despite investing it in actual toilets. And Jeff Bezos probably earns more money while sitting on the toilet than most people will ever earn in their whole lives. CNBC reports that Medina's median home value is $2.77 million and that in 2017 the median income was $186,464, more than three times the median for the rest of the country. 
As of June 2019, Medina was reportedly the seventh richest zip code in the entire United States. Yet according to the Seattle Times, the town will face an eight percent budget shortfall in 2020, and afterward the budget will fall even shorter. This will make it increasingly difficult to fund fundamental services like the police and fire department. 
It's all about the taxes and lack thereof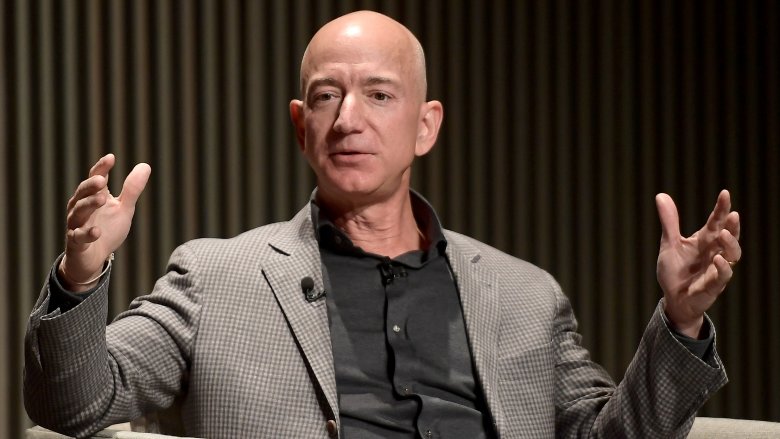 Matt Winkelmeyer/Getty Images
The problem is easy to find if you follow the money trail, which quickly goes cold because of the funky tax laws in Washington. CNBC explains that state doesn't impose corporate or personal income taxes, and state law prohibits local governments from increasing property taxes by more than one percent annually unless residents vote in favor of it. Medina residents pay a fixed rate for their property that generates just $2.8 million in yearly revenue. A one percent hike would amount to a measly $28,000 in extra revenue in 2020. So unless the billionaire suburbanites and other rich residents agree to raise their own property taxes a substantial amount, Medina will dig itself into a deeper financial hole each year.