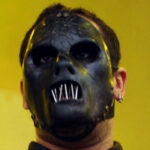 The Tragic Death Of Slipknot's Paul Gray
echo get_the_meta(); ?>
Over the course of 26 years and a slew of hard-hitting songs and albums, Slipknot has undeniably become one of modern heavy metal's most respected and successful bands. Aside from fan-favorite tracks such as "Wait and Bleed," "Spit it Out," "Before I Forget," "Duality," and "Psychosocial," the band is known for the distinctive masks and boiler suits its members wear on stage, as well as the fact that they've been a nine-man band for most of their existence. That's enough members to make up several bands, but it wouldn't be Slipknot if they had a more conventional four- or five-man lineup.
Just as you'd expect from a huge band that's been together for more than two-and-a-half decades, Slipknot has seen its share of lineup changes, including the departures of drummer Joey Jordison in 2013 and percussionist Chris Fehn in 2019. However, neither of these changes was as devastating as the one that happened after bassist Paul Gray died in 2010 at the young age of 38.
It took several years for Slipknot to find a permanent replacement for Gray, and it wasn't until 2015 that guitarist Jim Root confirmed to Ultimate Guitar that Alessandro Venturella was the band's new full-time bassist. However, longtime fans still have fond memories of the man in the pig mask who played bass on Slipknot's first four studio albums. Here's a closer look at the tragic, untimely death of Paul Gray.
Paul Gray struggled with drugs for years before his death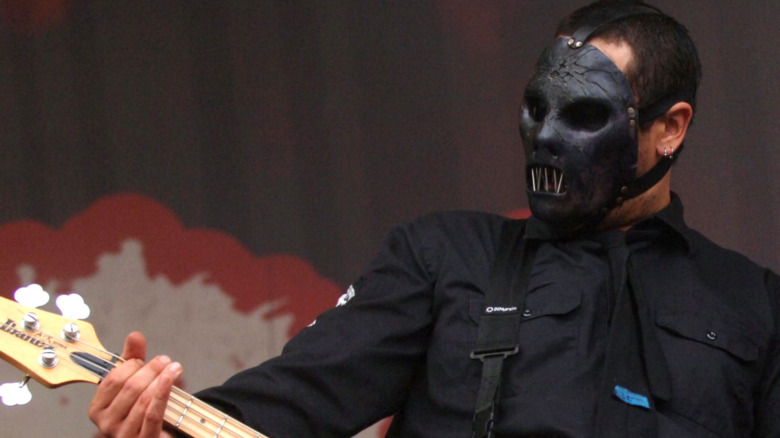 Brian Rasic/Getty Images
In a detailed retrospective on the life and death of Paul Gray, veteran author and rock journalist Jon Wiederhorn wrote in a 2020 Loudwire article that the bassist was a humble and friendly person who was proud to be a part of Slipknot. However, things were much bleaker when it came to his private life. Gray admitted that he spent several years dealing with a crippling heroin addiction — one that he claimed was at its worst in 2003, just as Slipknot was working on its aptly named third studio album, "Vol. 3: The Subliminal Verses."
"I would spend half the time in the bathroom shooting up," Gray recalled to Wiederhorn about his time touring behind the 2008 album "All Hope is Gone." "I'd be trying to play, and I'd fall out of my chair a couple times and fall asleep in the middle of tracking a song. Once you get to a certain point with drugs it's f***in' so hard going through withdrawal. It's not that you don't want to quit. You just can't. Halfway through the record I ended up going to rehab."
While his bandmates staged an intervention during the making of "Vol. 3," it wasn't until 2006 when Gray's future wife, Brenna, gave him an ultimatum that he was convinced to move back to their home state of Iowa and get clean.
Drugs were found in Paul Gray's system after he died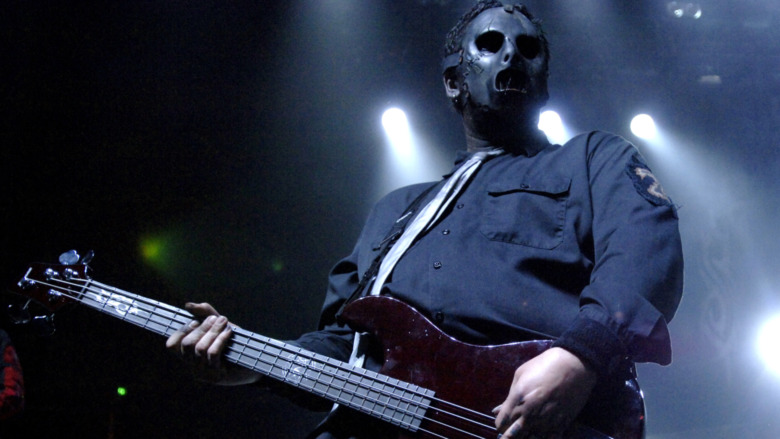 Tim Mosenfelder/Getty Images
As further documented by Wiederhorn in his Loudwire piece, Paul Gray "seemed to thrive in the maelstrom" after Slipknot released "All Hope is Gone" on August 20, 2008. At that time, some of his bandmates were allegedly dealing with substance abuse problems of their own, but Gray appeared to have taken control of his life, thanks to the help and support of his wife and fellow band members.
Given that Gray seemed to have turned a corner, Wiederhorn noted that it was "such a shock" when he was found dead on the morning of May 24, 2010, at the TownePlace Suites hotel in Johnston, Iowa. It was later revealed that the musician died after accidentally overdosing on morphine and fentanyl and was also found to have taken a "substantial" dose of Xanax. Furthermore, officials discovered that Gray might have been dealing with "significant heart disease" at the time of his passing.
While testifying in court against her late husband's physician, Brenna Gray revealed that Paul actually suffered a relapse around 2008 and later spent the last weeks of his life fighting a losing battle against his demons. After the bassist's family attempted to stage another intervention over his drug use, Gray left home on May 22, 2010, and headed to the hotel where his body was discovered two days later.
Paul Gray's widow claimed his doctor and bandmates didn't take his addiction seriously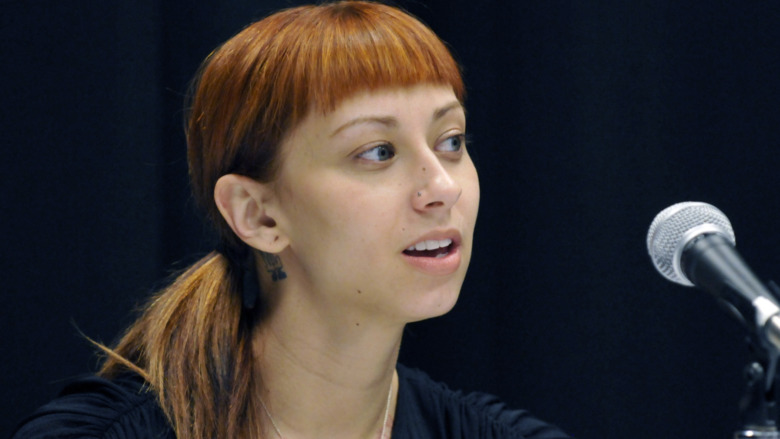 Steve Pope/Getty Images
As reported in 2014 by USA Today, Paul Gray's widow, Brenna, testified against his physician, Dr. Daniel Baldi, claiming that the doctor kept prescribing Xanax despite Gray's well-documented history of abuse. "I just knew it was his drug of choice, that he'd struggled with it. So I just wasn't really sure why he was on it, why he needed it along with the medication he was taking for addiction," she said.
Despite Brenna Gray's repeated efforts to show evidence of her husband's worsening drug problem, Baldi allegedly didn't take things seriously, lowering Gray's dosage only a few months before his death. Notably, Baldi was not responsible for prescribing the drugs that Gray overdosed on; of all the pills found in his hotel room, the only ones prescribed by Baldi were the anti-addiction medication.
During Baldi's trial, Brenna also made accusations against Slipknot vocalist Corey Taylor and percussionist Shawn Crahan, who allegedly brushed off her requests for help in dealing with Gray's drug addiction. "One was playing golf two minutes away from our house but couldn't come," she claimed. "Nobody else cared, nobody was involved. They told me it was my problem."
Baldi was eventually acquitted of involuntary manslaughter in relation to the death of Gray (and others who allegedly received prescriptions despite their history of drug abuse). According to the Des Moines Register, the Gray family ultimately received a settlement from Baldi and his former employers in 2018, though the victory was likely bittersweet. 
If you or anyone you know is struggling with addiction issues, help is available. Visit theSubstance Abuse and Mental Health Services Administration websiteor contact SAMHSA's National Helpline at 1-800-662-HELP (4357).