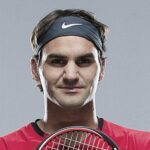 The Untold Truth Of Roger Federer
echo get_the_meta(); ?>
Many sports have a "face": A dominant athlete whose achievements stand head and shoulders above the others. For men's tennis, that player is Roger Federer. In fact, you could argue that at his peak, the Swiss superman defined not only his sport, but sports in general — after all, it's not just any player who has been able to top the World's Most Marketable Sports Person list multiple times. 
Federer's an athlete who's destined to feature in "greatest of all time" discussions for years to come. He's been playing at a top level for an amazingly long time, and the list of his career achievements is truly astounding. However, to speak of this amazing player in terms of mere trophies and victories is to ignore the many strange things that took him to the top of Tennis Mountain and have kept him there for two decades. Let's take a peek behind the scenes of his life. This is the untold truth of Roger Federer. 
Roger Federer's wife and children are his rocks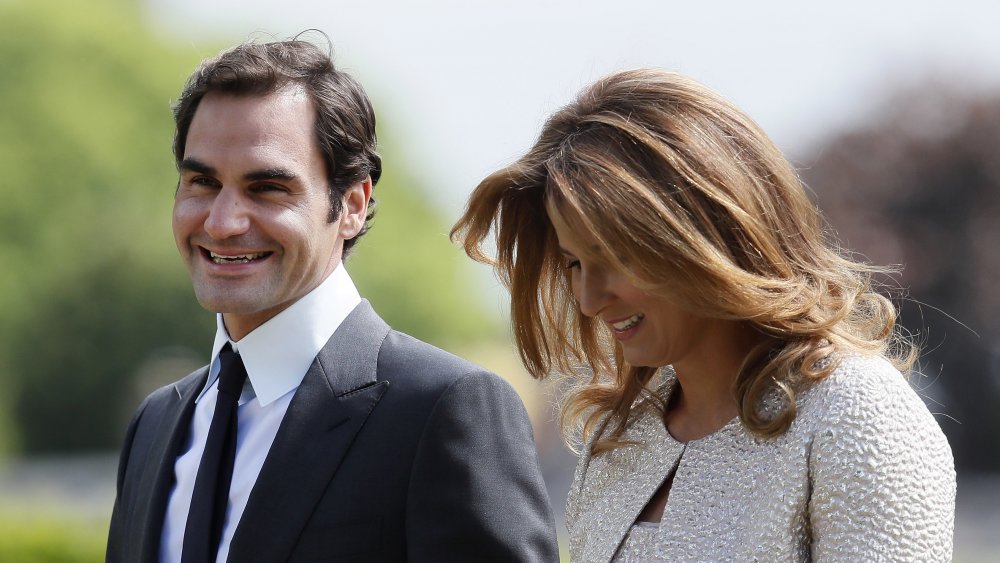 Wpa Pool/Getty Images
They say that behind every great man there's a great woman, and the expression is certainly true in Roger Federer's case. As Heavy tells us, his wife Mirka Federer is a former tennis pro herself, and reached No. 74 in the world rankings before a nasty injury forced her into retirement. The two met at the Sydney Summer Olympics in 2000, and got together because an unnamed Olympic wrestler noticed their chemistry and prompted Federer to make a move. They've been together ever since. According to GQ, Federer describes his wife as "his rock," and not only in the "domestic goddess" sense: E! Online writes that Mirka has been a constant background presence in Federer's rise to the top, to the point that she acted as his "manager and commercial consultant" until 2013, and continues to wield great influence in his professional and (obviously) personal life. 
Roger and Mirka Federer have four children: Twin daughters Myla and Charlene, and twin sons Lenny and Leo. The kids are all home-schooled, which allows the whole family to accompany Federer on his many travels. 
Roger Federer keeps winning despite his age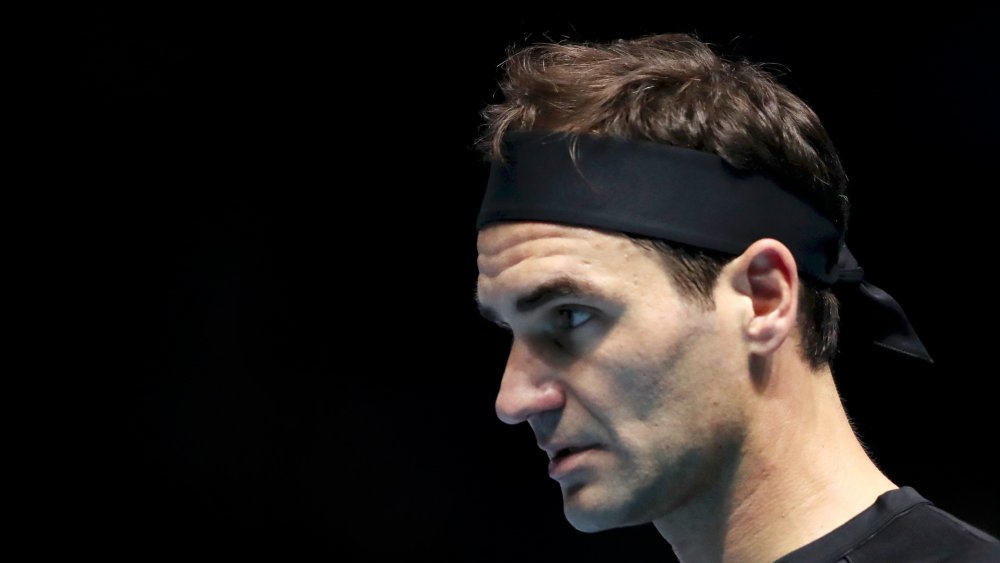 Naomi Baker/Getty Images
Tennis tends to be a young, spry person's game. This makes the very idea of a player reaching No. 1 ranking at the not-so-tender age of 36 borderline ludicrous, but as the BBC tells us, that's exactly what Roger Federer did in 2018 when he defeated Robin Haase in the Rotterdam Open. By doing this, Federer (who was born in 1981) managed to become the oldest top-ranked tennis player in history, surpassing Serena Williams (who was 35 when she held the women's number one rank in 2017) and men's previous record holder Andre Agassi (33, in 2003). 
Federer's magnificent achievement came 14 years after he reached the number one spot for the first time, and as Sportskeeda notes, it wasn't even his first age-related achievement. In 2017, at 35 years and 174 days, the tennis ace became the second oldest player in history to win a Grand Slam title. However, to put things in context, the only older Grand Slam winner of the Open era is Ken Rosewall, who was 37 years, 2 months and 1 day old when he won the Australian Open way back in 1972. In fact, Federer is one of only two 21st century names in the top nine oldest players, along with Agassi, who won the Australian Open in 2003 when he was 32 years, 8 months and 28 days old. 
Roger Federer's net worth is off the charts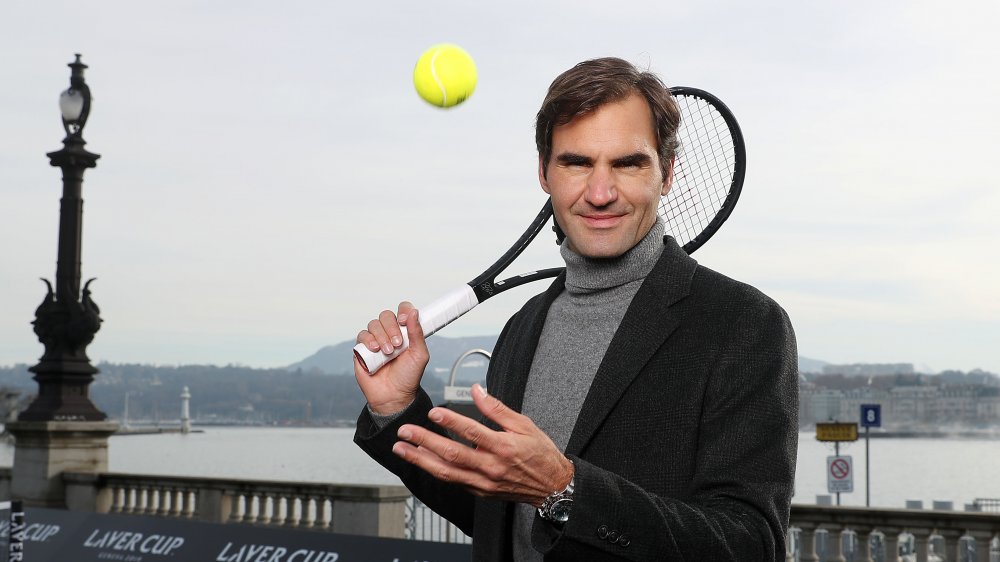 Christopher Lee/Getty Images
An athlete who has performed at an elite level for as long as Roger Federer has (and if said athlete doesn't lose all their money) is bound to have a few dollars in their pocket. Federer's pockets are actually even deeper than one might assume, as sites like Celebrity Net Worth guesstimate his estate at a very respectable $450 million. 
If that sounds like a pretty unbelievable mountain of cash for a guy whose job description is "hitting a ball really well," Forbes has a detailed breakdown of Federer's fortunes — which the business publication actually estimates at well over $500 million. Roughly $124 million of this is prize money Federer has won over his lengthy career, and sponsorship deals with companies like Mercedes-Benz, Credit Suisse, and Rolex have seen him rake in a further $86 million. However, the vast majority of the tennis ace's net worth seems to come from the Japanese casualwear giant Uniqlo, who signed Federer with a $300 million, 10-year marketing deal in 2018. 
Roger Federer's racket adventures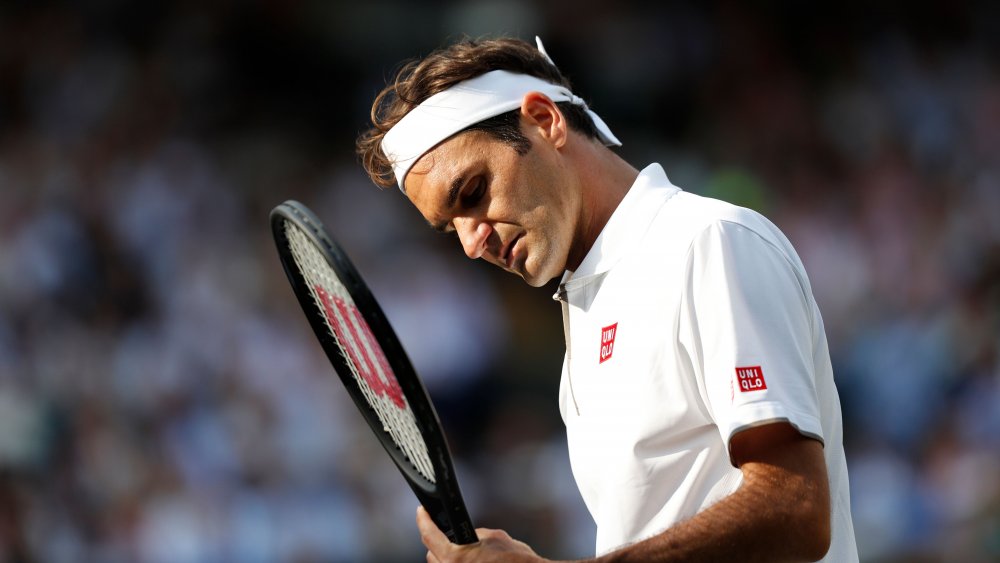 Adrian Dennis/Getty Images
Rackets are pretty important in tennis, seeing as very few players can win tournaments by frantically slapping at the ball with their open palm. Fans and opponents watch the racket preferences of the professionals like hawks, as evidenced by Perfect Tennis and their lovingly detailed look at all the Wilson rackets Roger Federer used between 1998 and 2018. 
As Tennis tells us, Federer's most dramatic racket play came in 2014, when he switched his tool of choice to a new one with a bigger racket head that, according to him, was "more powerful, but also tougher to control." The famous change was reportedly prompted by Federer's back injury and the need to improve his backhand against the mounting challenges Andy Murray, Rafael Nadal, and Novak Djokovic were presenting, and Tennishead writes that Roger Federer's game did indeed see a swift upgrade. This was a pretty huge deal in the tennis circles, to the point that when Wilson tweeted a short clip of Federer briefly trying the manufacturer's new Clash racket in 2019, speculation about another "massive change" was not far behind. 
Roger Federer and the increasing height of tennis players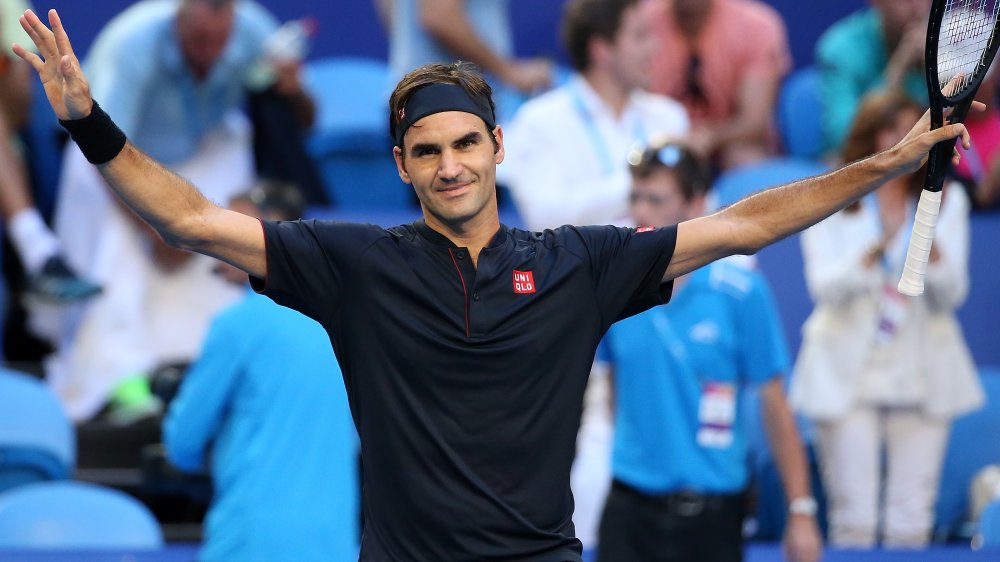 Paul Kane/Getty Images
As the New York Times reports, height is an increasingly valued quality in top-level tennis players. A player's size affects basically every part of his or her game, from the serve to "reach, pace, and angles," groundstrokes, and the net game. As such, no less than five male players out of the final 16 in the 2018 U.S. Open stood at a gigantic 6'5″ or more. Meanwhile, shorter players have to find novel ways to improve their game, relying on a combination of speed, footwork, and superior technique to topple the Goliaths.
Still, it's not like NBA players can take up tennis as a second career and succeed by default. Top End Sports informs us that the average height of male Wimbledon winners has been on a steady rise since the 1960s, but both taller and shorter players still have their pros and cons. While the absolute top players are tall, they're not exactly lumbering giants. Roger Federer, for instance, stands at 6'1″, as does his nemesis Rafael Nadal.
Roger Federer's rivalry with Rafael Nadal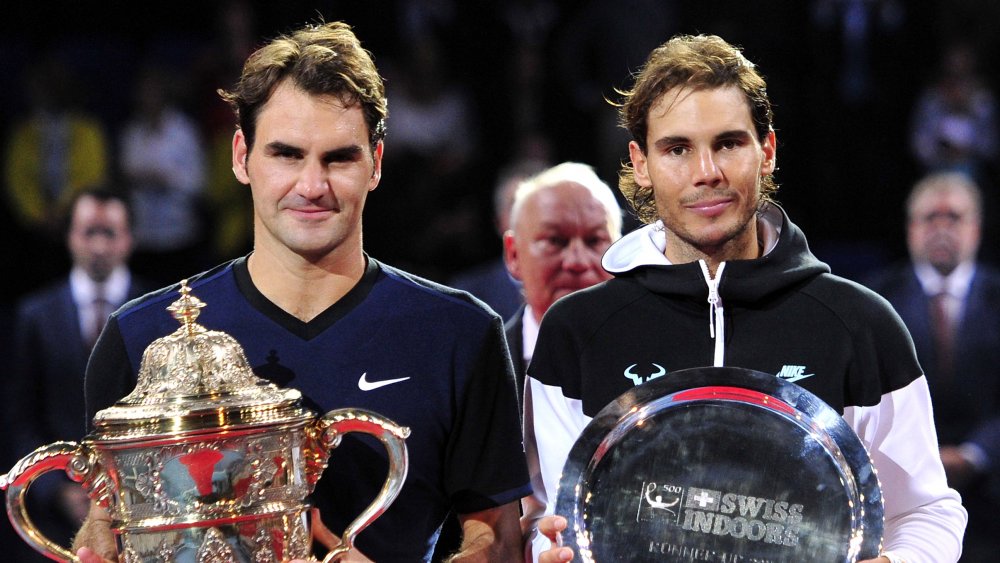 Harold Cunningham/Getty Images
You know that a sports rivalry has gone pretty far when it has its own Wikipedia page. Such is the case with the career-long battle between Roger Federer and the Spanish tennis superstar Rafael Nadal. The showdowns between the two are invariably epic and have risen above and beyond their own sport to such an extent that when soccer superstar Juan Mata was promoting his autobiography in 2019, he gave Tennis 365 a lengthy exclusive interview just to rant about Federer and Nadal. 
Mr. Mata is not alone in having strong feelings about the two tennis giants and their magnificent meetings. ATP Tour calls the Federer-Nadal rivalry "arguably the most enthralling in the history of tennis." The only reason Bleacher Report didn't include the pair's 2007 Wimbledon final on their list of ten most epic tennis matches in history is the fact that their legendary rematch the very next year holds the top spot with its "four hours and 48 minutes of classic tennis." After all, can't have two guys hogging all the spots on the list. 
You'd think that two men embroiled in such a heated and public rivalry would dislike each other, but Tennis 365 tells us Federer and Nadal are actually on excellent terms, to the point that they have been known to team up in the Laver Cup event. "He is a rival and a friend," Federer says of his Spanish frenemy. 
The early life of Roger Federer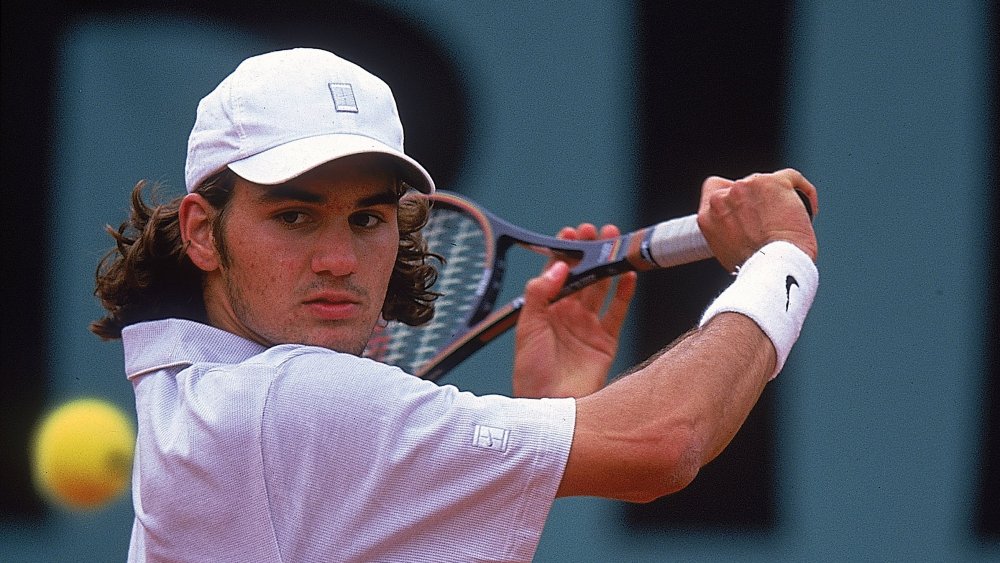 Clive Brunskill/Getty Images
A look at Roger Federer's formative years shows in no uncertain terms what made him, well, Roger Federer. As Biography tells us, the future champion was born in Basel on August 8, 1981, to Swiss-South African parents who worked for a pharmaceutical company. He was athletic from the beginning. He played tennis and soccer at the age of eight, was one of the country's finest junior tennis players by the age of 11, and decided to focus all his energies on the sport a year later. 
From that point on, Federer's star was on a steady rise. At 14, he won the Swiss Junior Championship, and at 16, he got his first sponsor. Just before he turned pro in 1998 — the year he turned 17 — he courteously gave a warning sign to his peers by winning the Orange Bowl and the junior Wimbledon title, as well as being the ITF World Junior Tennis champion of the year. The rest, as they say, is history.
Roger Federer's many, many records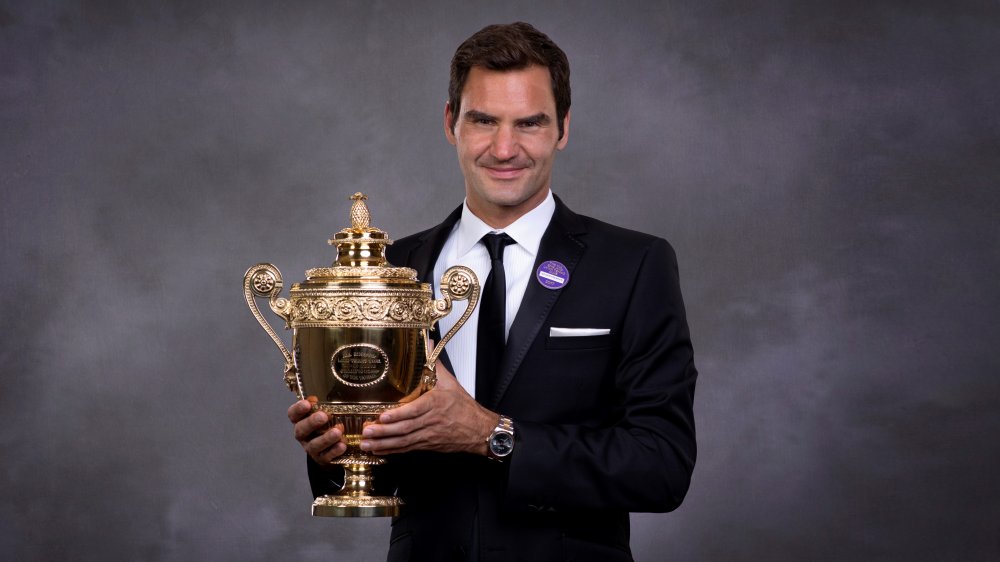 Pool/Getty Images
If anyone asks how exceptional Roger Federer is, you only have to show them the first paragraph of his bio in Encyclopedia Britannica: As of 2019, "His total of 20 career men's singles Grand Slam championships is the most in tennis history." If that isn't enough, Tennis and Sportscasting can point out a few more nigh-unbelievable factoids — for instance, he has been the No. 1 player in the world for a record 310 weeks, and has a very impressive 102 overall titles in his pocket. 
Some of the Swiss tennis phenomenon's amazing records may be broken some day, and that day might even be quite soon. After all, his younger rival Rafael Nadal is just one Grand Slam shy of reaching 20 himself, and the even younger Novak Djokovic is inching ever closer to Federer's No. 1 player week tally. Federer himself is cool with other people coming after his records — after all, he has broken plenty himself. Besides, some of his achievements might be downright unbreakable. For one, he spent the years from 2005 to 2010 as a Grand Slam end boss for lesser athletes, reaching an unbelievable 18 of the 19 available finals. Even more impressive are his amazing five-year winning streaks at Wimbledon (2003-2007) and the U.S. Open (2004-2008). Both of them are record streaks … and their timing also means that Federer utterly dominated two Slam tournaments at the same time for four straight years. Good luck surpassing that.
Roger Federer's injury history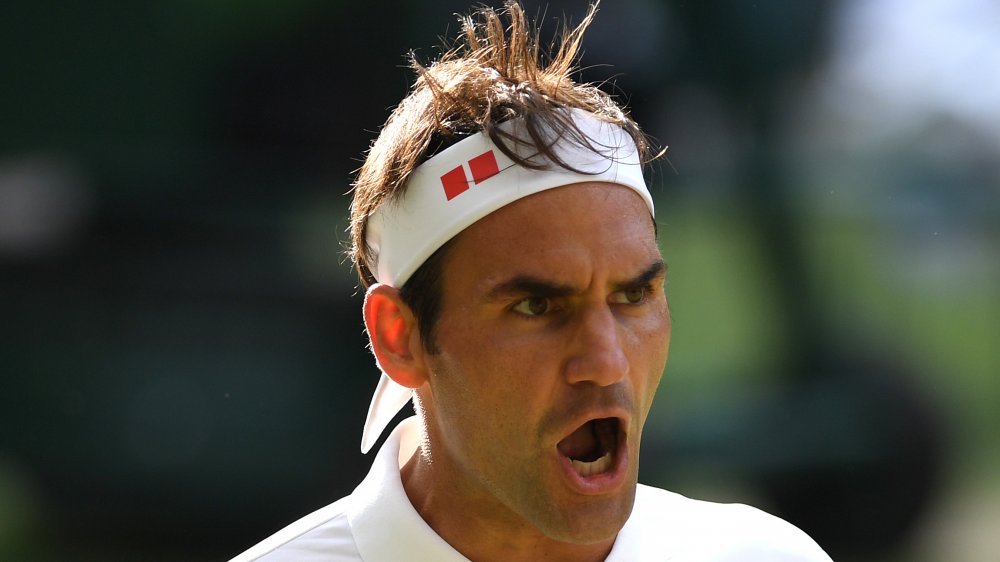 Shaun Botterill/Getty Images
For someone who has been performing at the highest possible level for as long as he has, Roger Federer boasts a refreshingly short list of significant injuries. Sure, Biography tells us the Swiss maestro has struggled with the occasional knee and back issue. Yet, some of his biggest competitors, such as Rafael Nadal, have suffered from way worse. As Federer has told the Express, he attributes his lack of injuries to three things: Plain old luck, a thorough understanding of his own body, and a comparatively "smooth" style of play that's easier on said body.   
Then again, maybe the durable Swiss should cross luck from that list. After all, ESPN tells us that Federer once managed to acquire a nasty knee injury just by running a bath for his kids … and suddenly hearing a strange "click" from the knee that would ultimately require arthroscopic surgery and sideline him for two months. Federer himself seems to shrug off the silly circumstances of his knee injury as, well, just one of those things that happen. "I guess the knee, that part of the body was ready to go," he says. Still, injuries notwithstanding, it's almost comforting to know that even one of the most graceful tennis superstars to ever pick up a racket has been known to have the odd Mr. Bean moment off the court.
Roger Federer's shocking losses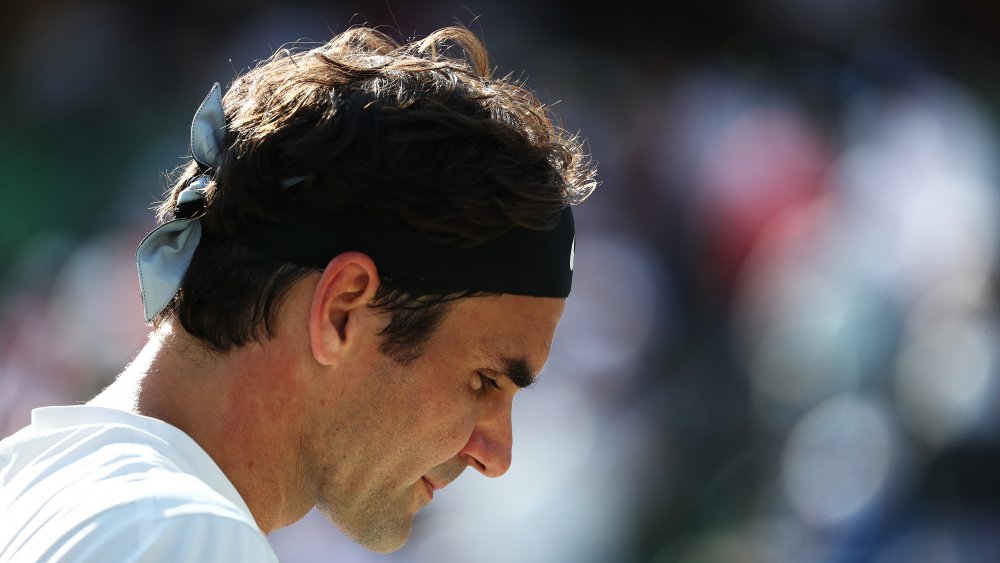 Al Bello/Getty Images
Roger Federer is an absolutely clinical beast most of the time, so it's all the more surprising when he displays his occasional habit of falling out of sync with the game. Though rare, this has led to some truly humiliating, borderline unbelievable losses. 
USA Today recounts some of his most memorable meltdowns, such as his 2014 U.S. Open loss against a technically unimposing No. 14 seed Marin Cilic, who nevertheless ran right through the Swiss superstar and made him look like a frail old man. In 2009, a Hawk-Eye camera system decision in a U.S. Open match against 19-year-old Juan Martin Del Potro made Federer completely lose his concentration and cool, sending him in a John McEnroe-style yapping mode that even he later admitted cost him the match. As Sportskeeda notes, the Swiss man's tendency to suffer upset losses isn't exactly going away, either, as 2018 — the year he reclaimed his No. 1 spot — also saw him conceding to several supposedly inferior opponents, including players ranked outside the Top 100.    
And then, of course, there are Rafael Nadal and Novak Djokovic. Essentially Sports writes that the two tennis juggernauts have dealt Federer all of his five biggest Grand Slam losses over the years. The Spanish "King of Clay," in particular, made Federer's 2008 difficult, defeating the Swiss in their Wimbledon marathon final and beating him in the French Open so badly (6-1, 6-3, 6-0) that Nadal actually apologized afterwards. 
Roger Federer is a huge philantrophist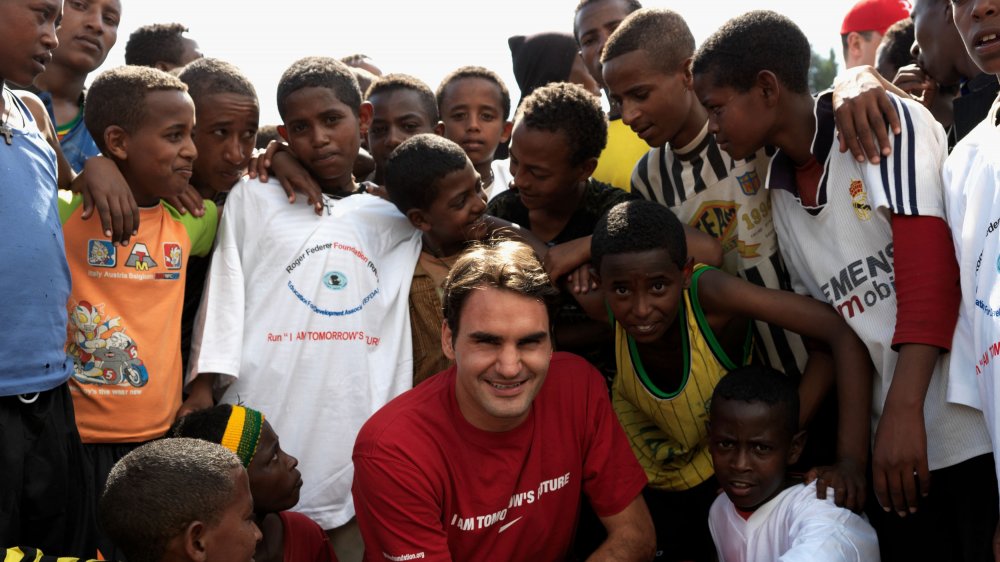 Handout/Getty Images
As arguably the greatest male tennis player around, Roger Federer has money to spare, and some of the things he spends his fortunes on are … quite wholesome, really. Federer is a generous and respected philanthropist, to the point that Essentially Sports calls him "the greatest philanthropist amongst the sporting world." Federer reportedly gave an impressive $50 million to charitable causes in 2018 alone. 
Generous as this is, it's merely scratching the surface of the tennis star's kindly nature. Not content with just lazily throwing the occasional million or six at the nearest charity, Federer has founded his own charitable organization, the Roger Federer Foundation. The foundation focuses on securing education for poor children in Africa and Federer's native Switzerland, and it has reportedly reached over a million children. Currently, over 300,000 kids are involved in the foundation's programs. 
Federer has chosen education as his philanthropic focus because he feels that providing sufficient knowledge to people is the most effective way to help them help themselves in the long run. As the tennis ace puts it: "I believe in the power of people. They might only need some initial empowerment. We know that a good education empowers children by allowing them to take their future into their own hands and play an active part in shaping it."
People keep giving cows to Roger Federer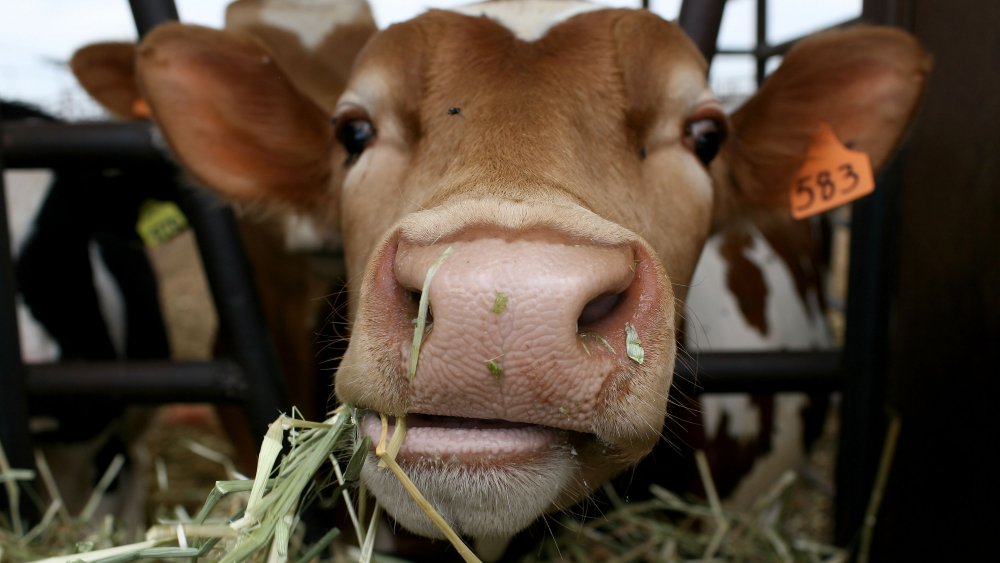 Justin Sullivan/Getty Images
Roger Federer is one of the more decorated athletes around, and there's one type of trophy in particular that keeps finding him no matter what he does: Live cows. Yes, you read that right. As Sports Illustrated and Fox Sports tell us, Federer keeps accidentally dipping into the dairy farming industry, as he has become the (no doubt surprised) owner of no less than three cows over the years. 
Don't worry, people aren't randomly stopping the poor tennis star on the street to throw full-sized bovines at him. All of Federer's cow-themed woes stem from the same source: the Swiss Open tournament. They gifted Federer his first cow in 2003, when he returned to Switzerland's courts after his first victory at Wimbledon. After he got over his initial shock, Federer named the animal Juliette, and while he initially joked about his inexperience at finding "cow garages," he soon arranged her a place to stay and an experienced caretaker. Juliette presumably led a pretty nice life, and even gave birth to Federer Cow No. 2, whom he named Edelweiss. However, Swiss Open was far from done with Federer. In 2013, the circle started anew when Federer decided to revisit the tournament after skipping it for ten years for whatever reason …  and was promptly gifted with Federer Cow the Third, Desiree.