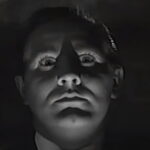 The Tragic Real-Life Story Of Ed Wood
echo get_the_meta(); ?>
Long before Tommy Wiseau made his reputation as the supreme purveyor of bad film with his wonderfully inept 2003 movie, The Room, Edward D. Wood, Jr., was delighting fans of 1950s' Z-grade cinema with shoddy sets, ham-fisted dialogue, and dimestore special effects in such cult classics as Bride of the Monster.
Recognized by film critics Michael and Harry Medved as the worst director of all time in their 1980 book, The Golden Turkey Awards, Wood became a beloved cult figure thanks to his giddy enthusiasm for cinema and total lack of self-awareness. With the 80s TV revival of Wood's 1959 sci-fi horror film, Plan 9 From Outer Space, the long-forgotten director became a household name.
Books, documentaries, and magazine articles followed. By 1994, Wood-mania reached a crescendo with the release of Tim Burton's biopic, Ed Wood. Starring Johnny Depp and Sarah Jessica Parker, Ed Wood was a funny and sometimes touching look at the life of a Hollywood outsider. However, Depp's goofy and endearing portrayal of Wood captured only a small part of the notoriously bad filmmaker's life. In reality, Wood's seemingly happy-go-lucky life as a wannabe Orson Welles was tinged with tragedy, alcoholism, and mental illness. Haunted by a lifetime of failure, Wood would turn to adult film in a last-ditch effort to stay in the industry he loved. In 1978, he died destitute and largely unknown at the age of 54. This is the tragic real-life story of Edward D. Wood, Jr.
Ed Wood's childhood
As detailed in Rudolph Grey's 1992 biography, Nightmare of Ecstasy: The Life and Art of Edward D. Wood Jr., Ed Wood was born in Poughkeepsie, N.Y., on Oct. 10, 1924. The first son of postal worker Edward Davis Wood, Sr., and Lillian Wood, Ed was a bright, handsome child who loved movies and comic books. A voracious reader, he consumed pulp Westerns and horror stories. According to Ed's wife, Kathy O'Hara, the director also organized backyard plays with neighborhood kids. When Ed's father gave him a movie camera, the plays soon became films. Young Ed captured history when he filmed the Hindenburg traversing the skies over the Hudson River shortly before its crash. That piece of film would be a lifelong point of pride.
It was during Ed's early years that he developed his penchant for wearing the clothing of the opposite sex. As depicted in Tim Burton's film, Ed's crossdressing originated in his mother's desire for a daughter — a theory confirmed by Plan 9 actress Mona McKinnon. "He thought his mother wanted a girl … instead of a boy," McKinnon said. Ed allegedly told his wife, Kathy, that his mother had dressed him as a girl until he was about 4 years-old. However, Ed confided to friend, author Scott Raye, that his mother's motivation was actually punitive. "Ed said his mother was punishing him," Raye stated, adding that Ed told him, "They didn't know what the hell they were doing to me."
Ed Wood in World War II
According to Rudolph Grey's Nightmare of Ecstasy, Ed Wood enlisted in the United States Marine Corps in 1942. Wood, like many of his contemporaries, was spoiling to take the fight to the Japanese after Pearl Harbor. Just 17, Wood left his job as a theater usher to join with two of his friends. Wood, however, was the only member of the trio to actually enlist.
Most bios of Wood state that the director saw combat at the battles of Guadalcanal and Tarawa, where he was awarded the Bronze Star, Silver Star, and the Purple Heart. Despite the intensity of the fighting in the Pacific Theater, Wood often joked that his greatest wartime fear was someone discovering he was wearing a bra and panties under his combat fatigues. Throughout his life, Wood claimed that his wartime experiences, which included being wounded by machine gun fire and having his teeth knocked out by a Japanese soldier's rifle butt, left him emotionally scarred.
However, as detailed by Carl Sobicinski in his essay, "The Heroic Journey of Ed Wood," much of Wood's wartime record is unverifiable and likely fabricated. The logistics of a Marine fighting at both Guadalcanal and Tarawa make Wood's participation in both battles highly unlikely. Although Wood's wife, Kathy O'Hara, claimed that the director's many medals including the Bronze Star and the Silver Star were lost in a move, there are no official records of a Cpl. Edward Davis Wood, Jr., being awarded those honors during World War II.
Ed Wood goes to Hollywood
The events of Ed Wood's life after his 1946 honorable discharge are difficult to verify. According to Nightmare of Ecstasy, Wood studied acting and writing at Chicago's Northwestern University after the war. He also claimed to have traveled with a carnival performing as a bearded lady and spent some time squatting in an abandoned theater.
By 1947, Wood had migrated to Los Angeles and was chasing his Hollywood dreams. Wide-eyed, ambitious, and broke, Wood mounted a play based on his military experiences. Titled The Casual Company, the production was savaged by critics and quickly closed. Bad reviews aside, Wood's creative accounting doomed the project. "On The Casual Company, Ed absconded with all the money," actor Chuck LaBerge remembered. "I took over the financial end of it at the very last, but he had already spent all of the damn money, so that was the end of that."
Wood fulfilled his dream of becoming a director when he partnered with actor John Crawford Thomas to make the Western, Crossroads of Laredo. Written and directed by Wood and produced by Thomas, the film was plagued by problems, not the least of which were its low budget and Wood's inept direction. In the end, Thomas was left to clean up the mess. "The movie frankly did me in," Thomas told author Rudolph Grey. "… It was an embarrassment to my family. Ed left without saying goodbye. … and he had a habit of not paying his rent and leaving. That was trademark of his."
Glen or Glenda was a plea for tolerance
The gender reassignment surgery of Christine Jorgensen was a pivotal moment for transgender people but a taboo and controversial topic in the conservative 1950s. Jorgensen, given the male name George William Jorgensen, Jr., at birth, made headlines when she traveled to Germany to undergo the procedure.
With an eye on quick box office cash, producer George Weiss conceived Glen or Glenda, also known by the alternate titles I Changed My Sex, I Led Two Lives, and He or She?, as a film about Jorgensen. However, as detailed in Ed Wood, Mad Genius, Glen or Glenda became a deeply personal story of Ed Wood's own struggles as a cross-dressing heterosexual man. 
In his first feature film, writer-director Wood, credited as Daniel Davis, stars alongside then girlfriend Dolores Fuller as Glen, a seemingly typical 1950s man whose love of wearing women's clothing leaves him tortured and desperately seeking acceptance from both society and his wife. Surprisingly poignant at times, the film lends true insight into Wood's innermost thoughts and feelings. Sadly, Glen's story (and, by extension, Wood's) is couched in an incoherent narrative padded by pointless forays into the metaphysical in the form of Bela Lugosi's appearance as a string-pulling supreme being.
Given a limited release to the few pre-sold territories willing to take a chance on the film based on its title alone, Glen or Glenda failed to find an audience.
Ed Wood's failed TV pilot
Undaunted after the failure of Glen or Glenda, the ever-optimistic, would-be auteur returned to the Western genre in 1953. This time, Ed Wood hoped to establish a foothold in television drama. As detailed in the 1994 documentary, Ed Wood: Look Back in Angora, Wood turned to his childhood heroes to help him with an exciting new project, a pilot for a TV show called Crossroads Avenger. Noting that 1930s B Western stars such as Gene Autry and Roy Rogers were experiencing a renaissance on TV, Wood cast lesser known classic cowboy actors Bud Osborne, Kenne Duncan, Tom Tyler, and Tom Keene in the show. Wood himself would fill out the cast, riding by on horseback to fill out sparse scenes. Despite his cast of experienced, albeit aging, actors, Wood's notoriously absurd dialogue ("Don't underestimate this Smith character. He carries his guns like he knows how to use them") and threadbare production values doomed the film.
Ultimately, Wood never found a buyer or a theatrical distributor willing to take a chance on the poverty row production. He later maintained that the pilot was rejected by a network in favor of The Adventures Wild Bill Hickok. However, that show went on the air in 1951, two years before Crossroads Avenger was shot.
According to Ed Wood, Mad Genius: A Critical Study of the Films, by Rob Craig, Crossroads Avenger was combined with footage from another late-career Tom Keene Western and sold into television syndication as Adventures of the Tucson Kid in the mid-1950s.
Ed Wood failed across genres
Although Ed Wood is best known for his sci-fi and horror pictures, those films represent a relatively small portion of his overall output. As detailed in Rob Craig's Ed Wood, Mad Genius, Wood also made Westerns, such as the aforementioned Crossroads of Laredo and Crossroads Avenger, crime films, dramas, and television commercials — none of which were successful.
Jail Bait, released in 1954, is among Wood's better films in terms of story and overall coherence of plot. Shot with no scenes occurring in daylight hours, Jail Bait is film noir Wood style. Co-written by British screenwriter and producer Alex Gordon, an apparent voice of reason in Wood's chaos, the film is, at best, a competent entry in Wood's oeuvre.
The Violent Years, scripted by Wood but directed by William Morgan, is a low-budget exploitation film in the mold of Blackboard Jungle and other teen delinquent flicks of the 50s. Focusing on a gang of high school girls gone bad, the film tackles everything from parental neglect to teen pregnancy. Ending in a bloody shootout, the gang's sole survivor avoids the death penalty only to die in childbirth.
The Sinister Urge was Wood's last attempt at making a mainstream film. A gritty tale of murder and mayhem in the "smut picture racket," The Sinister Urge is "Wood's most accomplished film," according to author Rob Craig. Released in the wake of Hitchcock's Psycho, The Sinister Urge is a disarmingly socially aware exploitation picture despite its simplistic take on serious subject matter.
Bela Lugosi and Ed Wood
As chronicled in Lugosi, His Life in Films, on Stage, and in the Hearts of Horror Lovers, by Gary Don Rhodes, Bela Lugosi was well into his decline by the time Ed Wood met him in 1952. In poor health and addicted to morphine, Lugosi was a cash-strapped shadow of the man who played Dracula in 1931.
Hoping to add some star power to Glen or Glenda and work with a childhood hero, Wood tracked Lugosi down and offered him $500. In Wood's own words, the Dracula actor turned him down flat. Dire financial circumstances led Lugosi to relent. Wood and Lugosi developed a friendship, and Wood often acted as an unofficial manager for the aging horror star. Lugosi would go on to make Bride of the Monster with Wood and had planned to star in several other proposed Wood horror films before his death in 1956.
Still, others including Lugosi's son, Bela G. Lugosi, saw Wood primarily as an exploiter. "Ed Wood put him in his movies because of Dad's name," Lugosi told Biography in 1995. "The movies that he put my father in were terrible." In his 1982 book, Danse Macabre, author Stephen King weighs in on Lugosi and Wood, leveling pointed criticism at the actor's posthumous appearance in Plan 9. "There's nothing funny about watching Bela Lugosi … wracked with pain, a morphine monkey on his back, creeping around a southern California development," King writes, referring to the film as an "abysmal, exploitative, misbegotten piece of trash."
Ed Wood's troubled relationships
Tim Burton's 1994 film largely distorts the details of Ed Wood's love life. Wood's long relationship with Dolores Fuller is especially misrepresented in the film. According to Fuller, she and Wood had been living together for nearly a year before she found out about the director's crossdressing. Having dismissed Wood's wearing of her angora sweater as a mere quirk, Fuller didn't realize the scope of Wood's fetish for women's clothing until well into the shooting of Glen or Glenda. Although Fuller told Nightmare of Ecstasy author Rudolph Grey that Wood's crossdressing became too much for her, she later contended that Wood's alcoholism played a greater role in their break-up. A lovelorn Wood continued to vie for Fuller's affections to no avail. "After we broke up, Ed would stand outside my home in Burbank …," Fuller said. "Ed would just stand outside and cry … just scream and cry.'"
In 1956, Wood married actress Norma McCarty. McCarty, who appeared in Plan 9 From Outer Space as a stewardess, was totally unprepared for Wood's lifestyle. "The marriage was very short. Norma McCarty threw him out of the house," Wood's friend and collaborator Paul Marco said. "She couldn't hack him wearing female clothes, because she was very, very straight-laced, very prim and proper. And she didn't drink drink-for-drink with him, and that sort of stuff."
Despite still being legally married to McCarty, Wood embarked on a 20-year relationship with Kathy O'Hara in 1957. O'Hara readily accepted Wood's crossdressing and alcoholism. Nevertheless, hard drinking and domestic violence marked their relationship.
Plan 9 From Outer Space and its aftermath
In 1955, Bela Lugosi checked himself into Los Angeles County General Hospital in an effort to kick his morphine habit. The Dracula star emerged energized and ready to tackle a role in Ed Wood's upcoming horror-Western, The Ghoul Goes West. According to Ed Wood: Look Back in Angora, Gene Autry was interested in the script but backed out when he saw Wood's films. To placate his friend, Wood wound up shooting footage of Lugosi creeping around a cemetery in his Dracula cape.
Upon Lugosi's death in 1956, Wood decided to incorporate the footage into a new film. Originally titled Graverobbers From Outer Space, Plan 9 was Wood's magnum opus. Utterly inept and unintentionally hilarious, the film became a cult classic. Despite its latter day status as the most celebrated bad film of all time, Plan 9 was nearly never released. After a celebratory preview screening, the film languished without a distributor for three years. Ultimately, the film's primary investor and Wood's former landlord, Edward Reynolds, bought Wood's rights to the movie for $1.
Ed Wood's downward spiral
By 1968, Ed Wood was 44 years-old and no closer to his dream of becoming a successful filmmaker than he had been when he arrived in Hollywood in 1947. Following his final mainstream film, The Sinister Urge, Wood continued to write B-movie scripts with little success. He also turned to writing racy short stories and novels, including 1965's Killer in Drag and 1967's Death of a Transvestite, ostensible sequels to Glen or Glenda that found the film's protagonist on death row after turning to murder.
To make ends meet, Wood turned to adult film in the 1970s. Beginning with the softcore sexploitation romp Take it Out in Trade in 1970, Wood soon turned to hardcore fare with 1971's Necromania, an X-rated nod to his 50s horror pictures, and The Young Marrieds. According to Nightmare of Ecstasy, the decade found Wood perpetually broke and descending deeper into alcoholism. Relying on handouts from friends for food, Wood spent every penny he could scrounge on booze.
Ed Wood's tragic death
Having lost their home, Ed Wood and Kathy O'Hara were living in a rundown apartment in a seedy area of Los Angeles by 1978. Barely able to support himself on his meager income from writing sleazy scripts and pulp novels, Wood's drinking intensified. Food and financial obligations took a backseat to alcohol. At one point, Wood pawned his typewriter for a bottle of liquor.
With Wood drinking away his income, the couple was evicted for failure to pay their rent. As detailed in Nightmare of Ecstasy, Wood and O'Hara moved in with longtime friend, actor Peter Coe. On the evening of Dec. 10, 1978, Wood retired to Coe's bedroom. Moments later, O'Hara heard Wood shout that he couldn't breathe. Fed up with Wood's behavior, she ignored him. The next day she discovered Wood dead. "I still remember when I went into that room. …" O'Hara said. "… I'll never forget the look in his eyes. He had this awful expression. He clutched at the sheets. It looked like he'd seen hell."
Success came too late for Ed Wood
Buena Vista Pictures
The great irony of Ed Wood's story is that in death, he would at last gain the adoration he had craved his entire life. In 1980, film critics Michael and Harry Medved published a compendium of cinematic misfires titled The Golden Turkey Awards. Wood took top (dis)honors for worst director, and Plan 9 From Outer Space was declared the worst film of all time. Interest in Wood exploded. Plan 9 returned to TV, introducing a new generation of cult movie fans to Wood's charmingly inept but engaging cinematic style. As documented in Ed Wood: Look Back in Angora, books, documentaries, and magazine articles about the late filmmaker followed. Two years after his death, Wood was at last a famous director.
Interest in Wood's work peaked with the release of Tim Burton's highly-fictionalized 1994 biopic, Ed Wood. The film starring Johnny Depp in the title role captured the spirit, if not the facts, of Wood's early days in Hollywood.  A critical hit, the film's budget was allegedly 100 times greater than that of every Ed Wood movie combined.