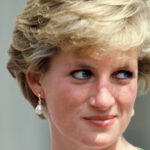 The Tragic Real-Life Story Of Princess Diana
echo get_the_meta(); ?>
Princess Diana, the "people's princess," was beloved by millions of people around the world. She famously married Prince Charles, the Prince of Wales, when she was just 20 years old, in 1981 (via History). It was a fairytale wedding, but several factors led to the breakdown of their marriage just a few years after they tied the knot. Diana and Charles' issues and infidelities would make headlines leading up to their divorce in 1996. But it was just one of the many problems Diana had to cope with during her lifetime.
The daughter of British nobility, Diana's childhood was challenging despite her being born with a silver spoon in her mouth. Her father inherited the title Earl Spencer in 1975, and she subsequently became Lady Diana. But her parents' divorce had a profound affect on her life, and she later struggled with self-esteem and an eating disorder. While Diana put on a brave face for the world, she was coping with her own personal demons. And tragically, after she finally freed herself from a dysfunctional marriage, she had only a little bit of time on her own before dying in a car accident. Learn more about the tragic real-life story of Princess Diana.
Diana had an unhappy childhood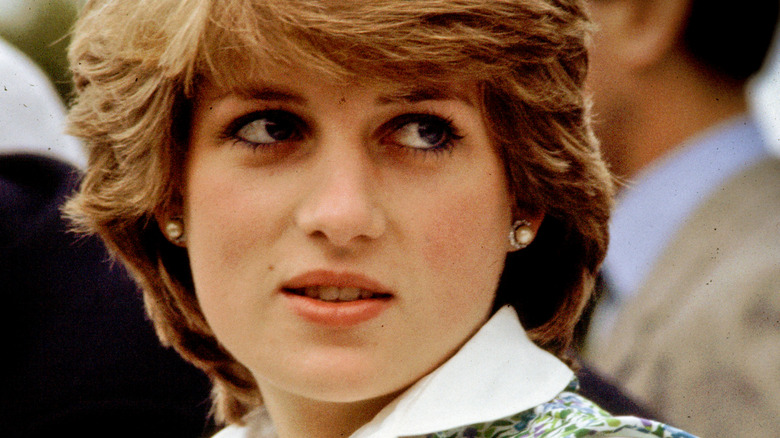 Kypros/Getty Images
Many children are hugely affected by their parents' divorce, and Diana Spencer was no exception. In 1967, her mother, Frances, decided to leave Diana's father, John Spencer, an earl and nobleman. Diana talked about the painful experience in 1991 with author Andrew Morton, who ended up writing the book, "Diana, Her True Story," according to the Daily Mail. Diana told Morton, "The biggest disruption was when Mummy decided to leg it (in 1967). That's the vivid memory the four of us children have." She added that it was a "very painful experience," particularly for her and her brother, Charles.
Diana's childhood was far from idyllic. She told Morton, "It was a very unhappy childhood. Always seeing our mum crying. Daddy never spoke to us about it — we could never ask questions. Very unstable, the whole thing." A variety of nannies took care of Diana and her siblings during this period, and Diana believed they largely came to work for the family because they were attracted to her father. They were young, pretty, and specifically chosen by the earl to watch his children. "It was terribly disruptive to come back from school one day to find a new nanny," Diana recalled.
Diana wasn't the son or heir her parents wanted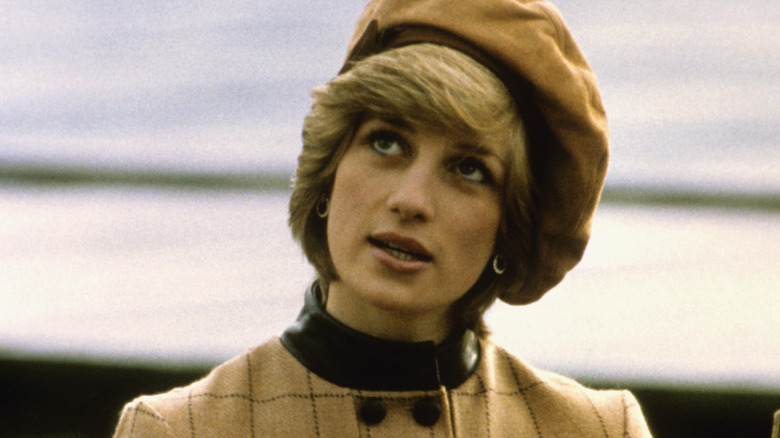 Georges De Keerle/Getty Images
The young Diana Spencer struggled with her place in life. When she was 14, she felt that she didn't have any skills and wasn't particularly good at anything. The future princess also felt like she was bothersome, and at the time didn't really understand why. She felt as though she was a nuisance and it wasn't until many years later that she made sense of her feelings. She believed that it involved the baby brother who died before she was born. Her parents had a son, John, in 1960. He survived for just 10 hours.
"Both my parents were crazy to have a son and heir," she told author Andrew Morton (via the Daily Mail). The couple already had two daughters, so when Diana was born after John's death, they were likely very disappointed, at least in Diana's eyes. "What a bore, we're going to have to try again," Diana quipped. Upon reflection, Diana said that she understood the mentality and she "accepted it." Still, it must have been very painful for her to believe that her parents didn't really want her because she was a girl instead of the male heir they truly wanted. Their fourth child, Charles, would eventually fill that role.
Diana's father had a brain hemorrhage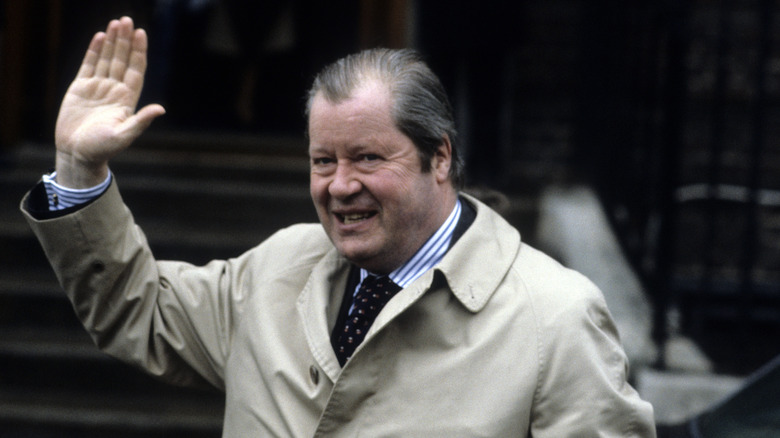 Anwar Hussein/Getty Images
In 1975, Diana's father became Earl Spencer and inherited the Althorp estate in Northampton. He uprooted the family from Norfolk to make a new life there. This is also when her father started dating Diana's stepmother, Raine. Diana said she and her siblings hated Raine because they feared she was going to take their father away from them. Diana told Andrew Morton (via the Daily Mail): "She was very clever and she wanted to marry Daddy; that was her target and that was it." Then in 1978, John Spencer had a brain hemorrhage, and Diana was told that he was going to die. What made the situation worse was that she and her siblings were banned from the hospital.
"We saw another side of Raine which we hadn't anticipated, as she basically blocked us out of the hospital; she wouldn't let us see Daddy," Diana recalled. Her oldest sister managed to see him, but his other three children were not allowed. Eventually Diana's father recovered and was released from the hospital, but his character had changed. Diana noted that he was "one person before and he was certainly a different person afterwards."
Diana was not a good student
Stuart Clarke/Getty Images
According to Yahoo, Diana was educated by a governess when she was young. When she got a little older, she attended Silfield Private School in Gayton, Norfolk, and at age 9 she went to the all-girls boarding prep school Riddlesworth Hall School. She and her sisters also attended West Heath Girls' School in Kent. Despite having the opportunities that wealth can provide, Diana was not a good student. She twice failed her O-levels, the general certificate of education for British students in this period.
Diana stayed at West Heath until the age of 16, and that's when her formal education ended. She then attended an elite finishing school in Switzerland, the Institut Alpin Videmanette. However, it's worth nothing that women in aristocratic circles at that time were more likely to focus on learning proper etiquette than practical skills. Academics simply weren't part of the equation. Diana left for London in 1978 and supported herself with several jobs, including one as a preschool aide. Interestingly, her future husband, Prince Charles, had more of a focus on academics. He attended Trinity College, Cambridge, becoming the first heir-apparent to get a college degree.
Prince Charles dated Diana's sister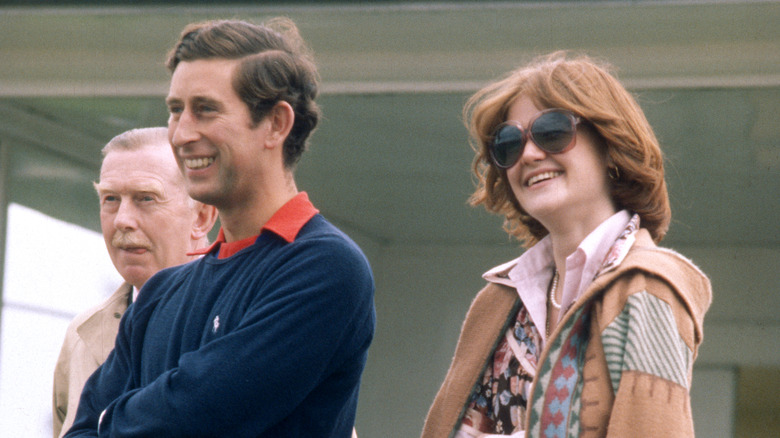 Anwar Hussein/Getty Images
Diana, whose marriage to Prince Charles famously ended in divorce, probably shouldn't have gotten into a relationship with the man who had previously dated her sister. Six years older than Diana, Sarah Spencer hung out in the same social circles as Charles, according to Marie Claire. In 1977, when she was 22 years old, Sarah dated Charles, who was 28. There's not much information about their relationship except that they reportedly spent time together at the Swiss ski resort Klosters. There are also several photos of the pair hanging out together in the 1970s.
It's unclear what Charles thought about their relationship, but Sarah's thoughts were published in an interview in which she revealed she would "not marry Charles if he were the dustman or the King of England." No doubt, that must have stung the prince's ego. Sarah did admit that Charles made her laugh and that she enjoyed spending time with him. However, she admitted that "there is no chance of my marrying him. I'm not in love with him. And I wouldn't marry anyone I didn't love." Sarah's bold statements aside, in 1981 she introduced Diana to her ex and was proud to call herself "Cupid." We can't help but wonder if she ever regretted that move? 
Diana struggled with depression and bulimia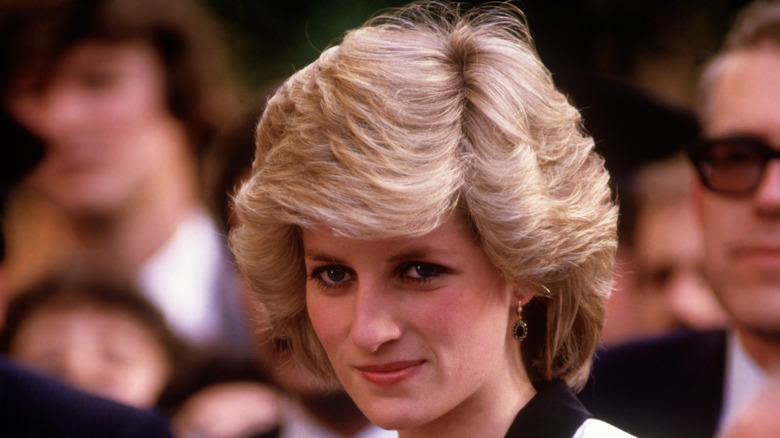 David Levenson/Getty Images
Princess Diana was many things: a beautiful woman who mesmerized the world with her fairytale wedding, a "people's princess" who charmed both those she met and those who worshipped her from afar, a fashionista who had an eye for style, and a charitable icon who wasn't afraid of landmines or those struggling with AIDS. But underneath it all, she was suffering and coping with bulimia, self-injury, and issues with self-esteem, according to Time. During her tell-all interview with Andrew Morton in 1991, she talked about her eating disorder, calling it a "symptom" of what was happening in her marriage to Prince Charles.
Diana talked more about the disease during a 1995 interview with the BBC, explaining, "You inflict it upon yourself because your self-esteem is at a low ebb, and you don't think you're worthy or valuable." She said that filling her stomach several times a day gave her "comfort" but it was only temporary. She felt pressure to keep her marriage intact but was crying out for help, and binging was a way for her to release her stress. The one good thing that came out of her admission was that it spurred other people to get help for the same problem. The press called it "the Diana effect."
Diana confronted Camilla Parker Bowles about her affair with Prince Charles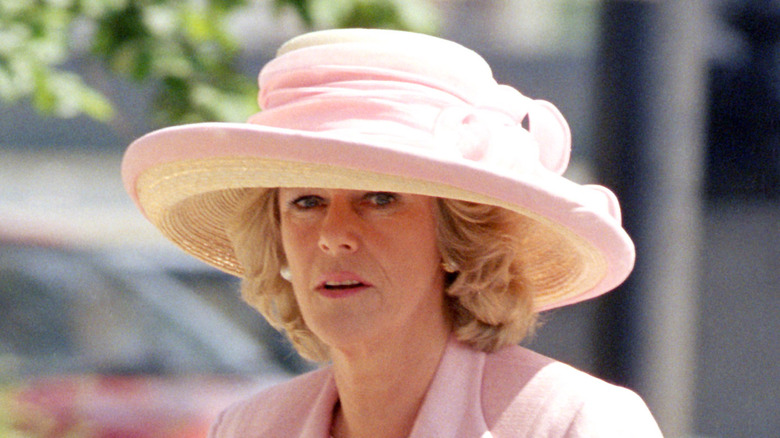 Antony Jones/Getty Images
There is a recording of Diana talking about a confrontation with Camilla Parker Bowles, who was Prince Charles' mistress. Diana realized that Charles and Camilla were not upstairs at a home they were visiting, which she found disturbing, so she went downstairs and found the pair chatting with another friend. Diana joined the conversation and told Camila she'd like to have a word with her in private, which made Camilla visibly uncomfortable. Diana admitted that she was "terrified" of Camilla, but she had the courage to say, "I'd just like you to know that I know exactly what is going on."
Camilla denied knowing what Diana was talking about, and Diana responded that she knew what was going on between her and Charles. Camilla responded by saying, "You've got everything you've ever wanted. All the men in the world fall in love with you." Camilla pointed out that Diana had beautiful children, so what more could she want? Diana replied, "I want my husband." Diana then sarcastically apologized for being in the way of their relationship. On their way home, Diana recalled crying uncontrollably in front of Charles and later reflected on how much anger and jealousy she felt.
Diana reportedly fell in love with her bodyguard, who died suddenly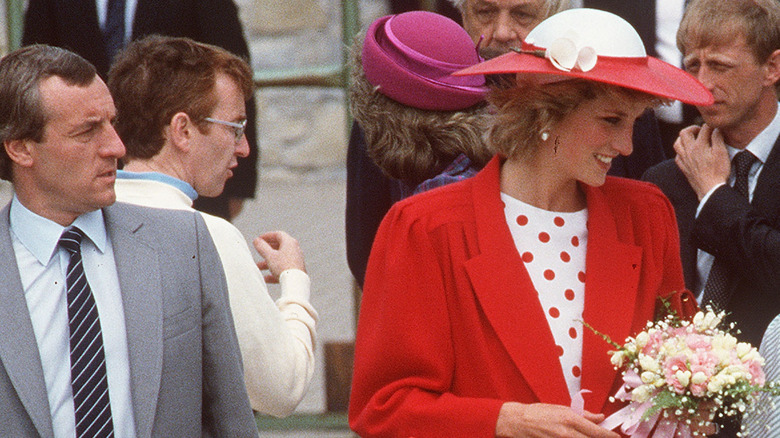 Anwar Hussein/Getty Images
In 1985, Scotland Yard officer Barry Mannakee was assigned to be one of Diana's bodyguards. He was formerly a Metropolitan police officer who made his way up to the Royalty and Diplomatic Protection Group, according to news.com.au. It's unclear whether Prince Charles was in a physical relationship with Camilla Parker Bowles at the time, but at the very least they were involved in an emotional affair. Diana's marriage was over in all but name, and the princess was in desperate need of love and affection. She and Mannakee started bonding during a trip to Scotland.
Biographer Sally Bedell Smith (via news.com.au) said of their relationship, "When she was in floods of tears, he hugged and reassured her. She flirted with him, and he, perhaps unwisely, boosted her self-esteem with compliments." Even though they were each married, they allegedly had great affection for one another. He accompanied her on several trips around the world. In 1992, Diana told her voice coach about Mannakee: "I was always wandering around trying to see him. I was only happy when he was around." There is a debate about whether they had a physical relationship, and no clear answer. Either way, their relationship was intense.
Mannakee was transferred from bodyguard duty in 1986 and died the following year in a motorcycle crash. Diana later recalled, "That was the biggest blow of my life." Conspiracy theorists suggest he was killed intentionally.
Diana lost a lot of things after her divorce from Prince Charles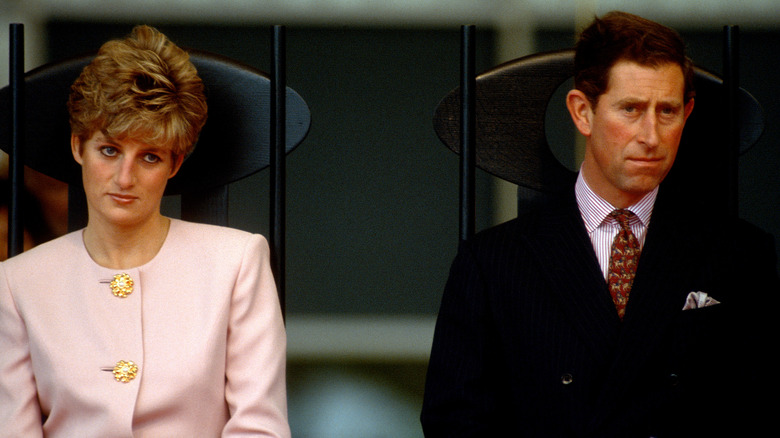 Anwar Hussein/Getty Images
Diana and Prince Charles separated in 1992 and officially divorced in 1996. When she was married to the Prince of Wales, Diana had two sons and lived a life of luxury. But neither one of them was happy in their relationship, which led to extramarital affairs and exacerbated mental health issues. Diana lived a life in the spotlight, and her private life was scrutinized. She coped with the stress by seeking affection from others and struggling with bulimia. When she and Charles divorced, Diana was given an annual stipend of $625,000 and a lump sum of $26 million, according to Reader's Digest. But along with this financial compensation came a lot of loss.
One of the first things she lost was her royal title, purportedly because Charles insisted on it. She was no longer "Her Royal Highness," which meant she had to curtsey to others with the title, including Charles and her two sons. Diana also lost most of her staff, as well as her office at St. James's Palace. Her police protection was drastically reduced, and she was unable to support the 100+ charities she had committed to while married to Charles. In addition, just months before her death, Diana felt like she was under surveillance and even worried that someone was out to get her — to the point where she feared for her life.
Intimate phone calls with her purported lover James Gilbey were leaked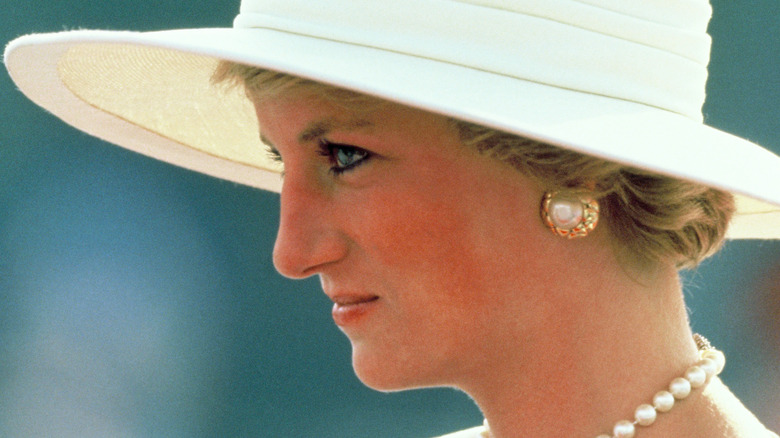 Georges De Keerle/Getty Images
Even though Diana's relationship with Prince Charles ended up in failure, she did not give up on love. She also reportedly sought emotional support from other men over the course of her marriage, including with one of her childhood friends, James Gilbey, according to Honey. In 1992, intimate phone conversations between Diana and James that occurred in 1989 were released to the public.
The tapes, which were considered scandalous, indicated that Diana and James had an intimate relationship, even though up until that point they claimed they were just friends. The media called the scandal "Squidgygate" because James affectionately called Diana "Squidgy" and "darling" during the conversations. By the time the tapes were released, the pair had allegedly moved on from the relationship, which took place while Diana and Charles were having problems. At the time, Charles had a mistress, Camilla Parker Bowles, and Diana felt a lot of pressure in her role in the royal family. James never talked publicly about his relationship with Diana, even after her death.
Diana claimed to have thrown herself down the stairs while pregnant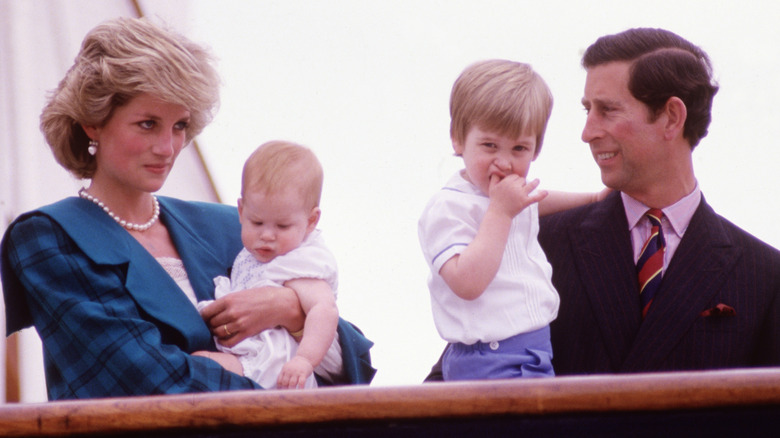 David Levenson/Getty Images
When she was four months pregnant with her son William, Diana allegedly "threw herself down the stairs," according to tapes recorded by Andrew Morton, author of the book "Diana: Her True Story" (as reported by the Independent). Diana reportedly took this drastic measure because she was trying to get her husband, Prince Charles, to listen to her. She was crying uncontrollably at the time and told Charles she was feeling desperate. His alleged response was that she was "crying wolf" and he refused to listen to her. He then reportedly said, "You're always doing this to me. I'm going riding now."
Diana's response was to throw herself down the stairs. She recalled, "The Queen comes out, absolutely horrified, shaking — she was so frightened". Fortunately, Diana only had some bruises around her stomach and she was confident that she wasn't going to lose her child. Diana made the tapes for Morton under the condition that no one knew she was complicit. The transcripts of the tapes were released after she died in 1997, five years after he published his book. Morton told the Independent he wouldn't have released them if she hadn't died.
Diana died in a car crash at age 36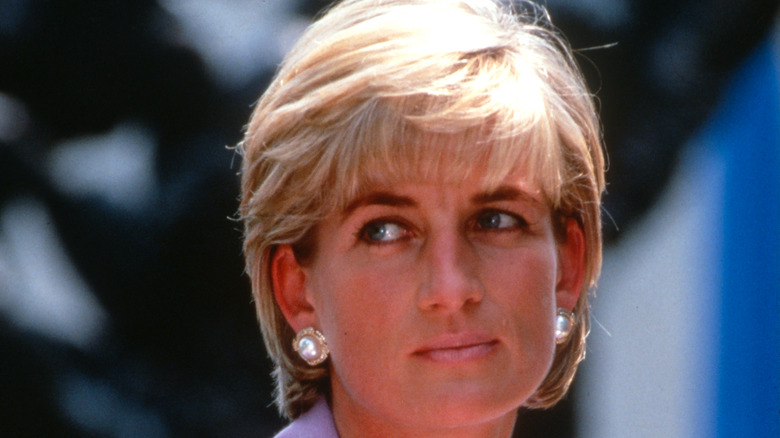 Anwar Hussein/Getty Images
On August 30, 1997, Diana and Emad "Dodi" Fayed, an Egyptian billionaire, traveled to Paris, France, together. The pair were reportedly dating and had dinner at the Ritz Hotel before leaving after midnight to go to Fayed's private Parisian estate, according to Oprah Daily. Their driver, Henri Paul, took them through a tunnel at 70 mph even though the speed limit was 30 mph. He lost control of the Mercedes Benz and crashed. Paul and Fayed died immediately, while Diana was transported to the hospital. She died from internal bleeding.
Forensic pathologist Dr. Richard Shepherd believes Diana may have survived the crash had she been wearing a seatbelt. Her bodyguard, Trevor Rees-Jones, was the only one in the vehicle who wore one and he survived. What caused the crash? Paul had reportedly been drinking. In addition, the car was being chased by paparazzi in cars and on motorcycles. Nine photographers were charged with manslaughter, but they were found not guilty. Diana was just 36 years old.