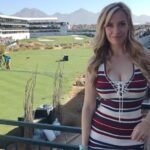 More Paige Spiranac's Instagram Photos
echo get_the_meta(); ?>
Paige Spiranac is a golfing legend, but her fame extends well beyond those green courses. After reading our previous article about Spiranac, you probably know that there is more to her than knowing her way around a club — she is also a lifestyle guru and sports fashion entrepreneur!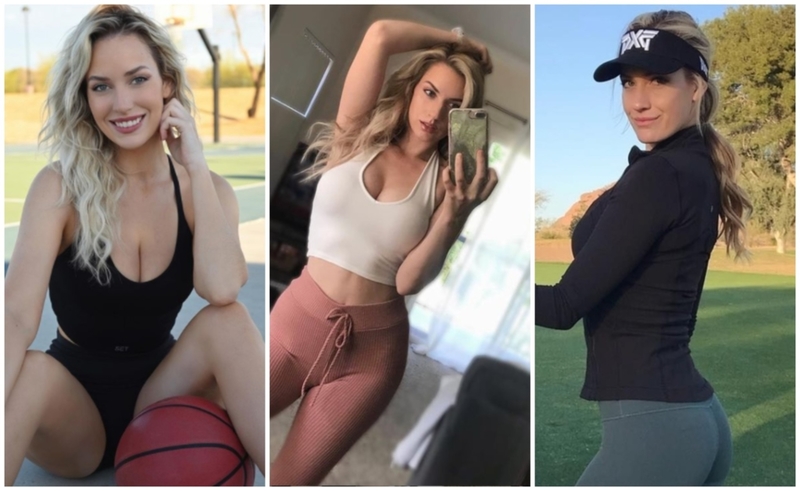 Looking through her Instagram account gives you the best clue of why she attracts such a mass following (over 3 million fans) and how she uses her power as an online influencer to promote her business and values. Take a look at another selection of Paige's Insta-pics and see for yourself.
June 5th
For those who didn't know, June 5th is National Women's Golf Day. Paige had to pay her respects to fellow women golfers by posting this photo of her on the golf course.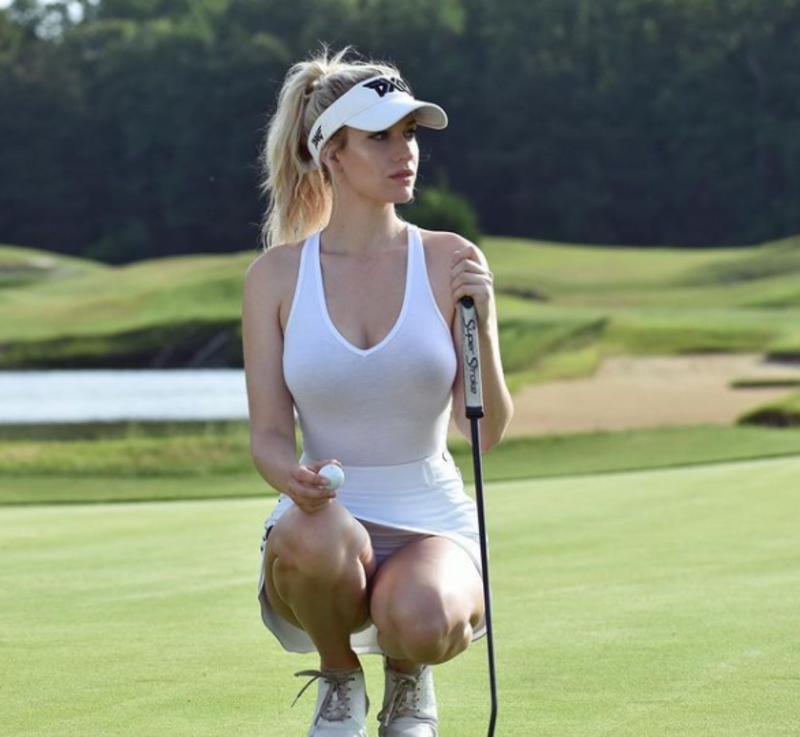 Looking ravishing in white, Paige looks very concentrated on her next move!
SK8R Girl
She was a skater girl; she said, see you later, girl! Who knew that, along with all her other talents, Paige was a skater girl.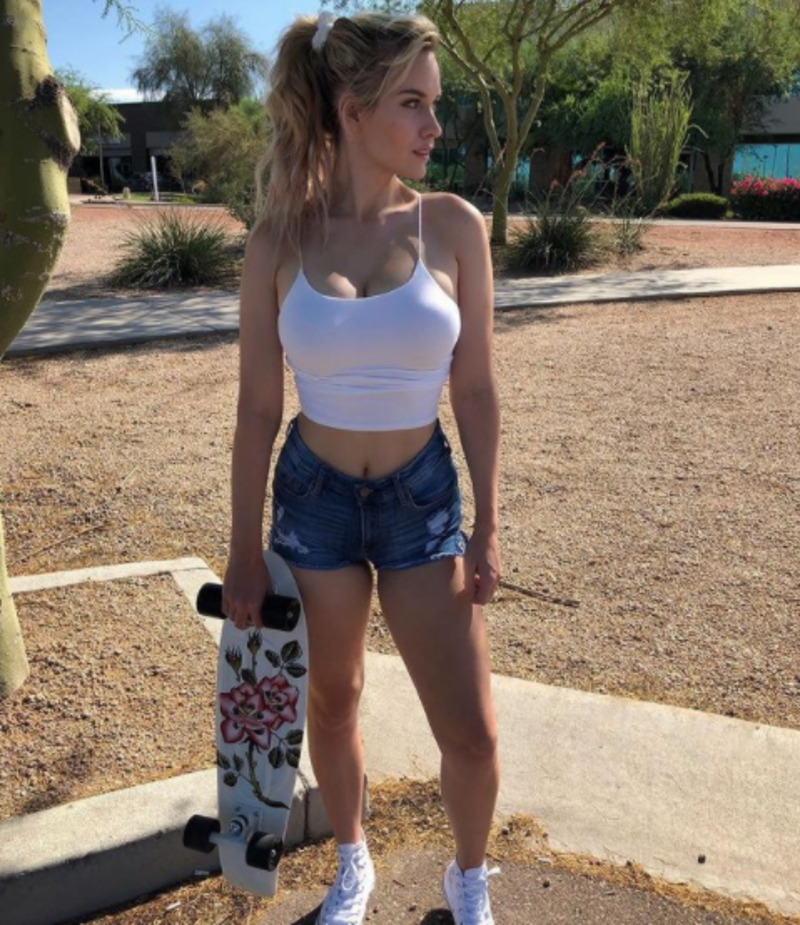 Well, she isn't. But she sure looks good skateboard in hand! Paige posted this photo, knowing the internet would troll her, so she got ahead of the game and made fun of herself.
Engaging with Fans
Sure, posting selfies is a big part of her public image, but Paige is sure to check in with her fans as well.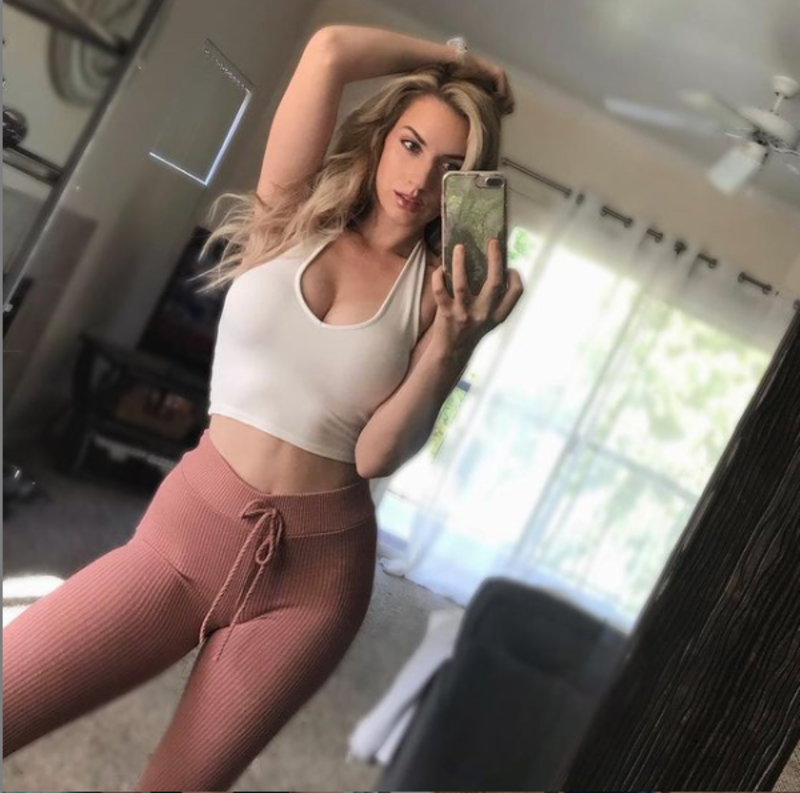 She captioned this photo, "Ask a question below, and I'll try to respond to as many as I can!" and what do you know, she did!
A True Steelers Fan
One of Paige's biggest secrets is out of the bag! The golfer is a huge Steelers fan!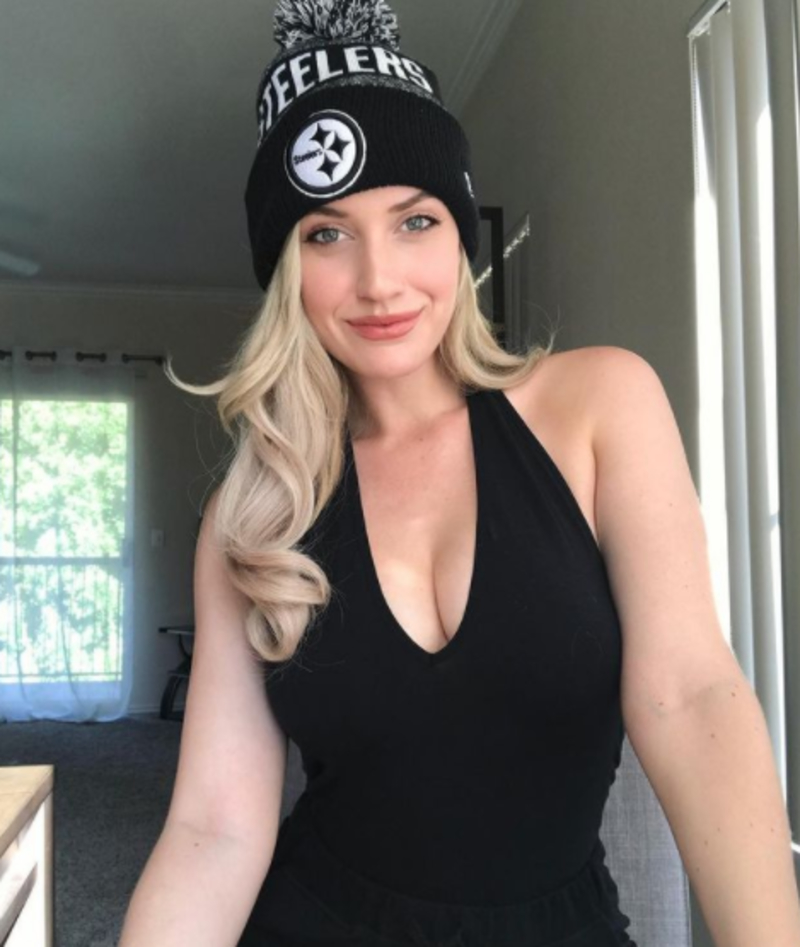 She posted this photo, adding a fun fact about herself! She wears this Steelers beanie for every game for good luck!
An Avenger
Although she's known for her golf abilities, there's nothing Paige loves more than kicking back with her hair in a loose bun, wearing her favorite pajamas.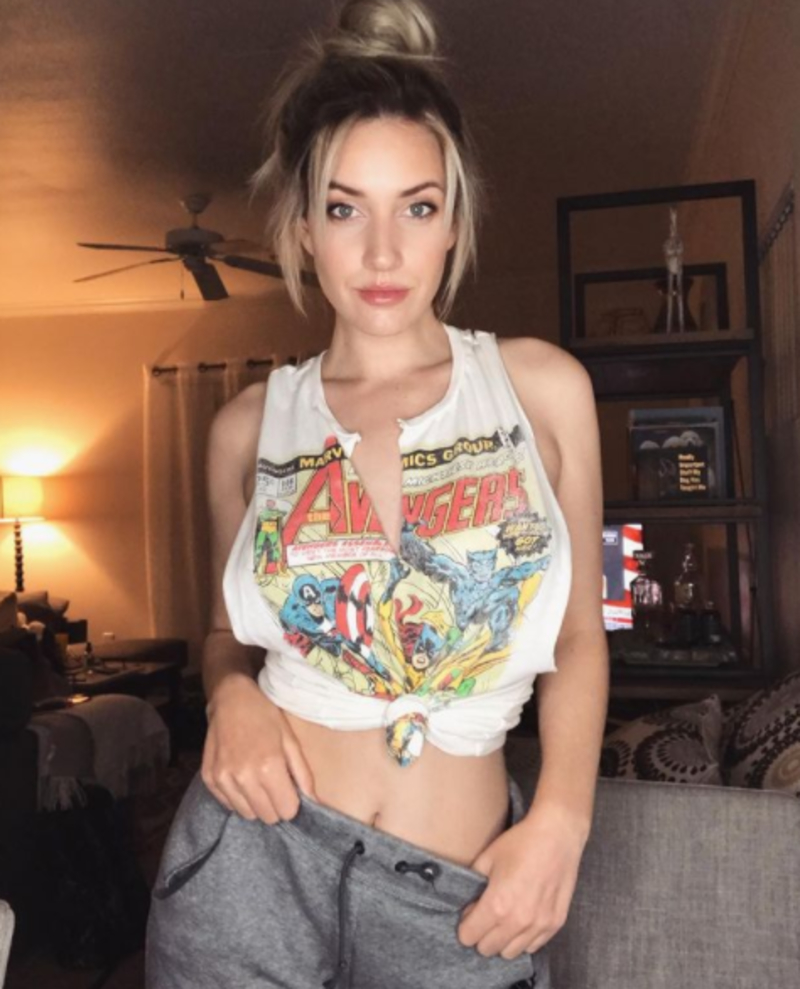 Though we can't tell exactly what she's watching, we're sure this photo was taken during a downtime well spent.
Hammock Time
What better way to pass the time than by hanging around in a hammock when it's nice outside. Better yet, a hammock on the golf course! Yes, please!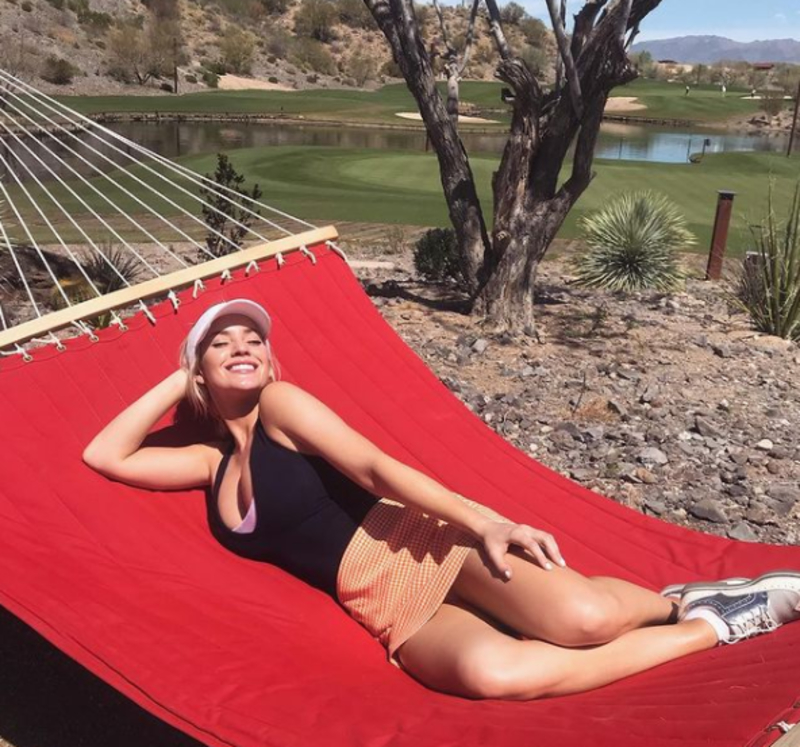 Paige is showing off the new feature at her favorite golf course, and let us just say; we're jealous!
Break Time!
In between practices, there's nothing like taking some golf cart selfies!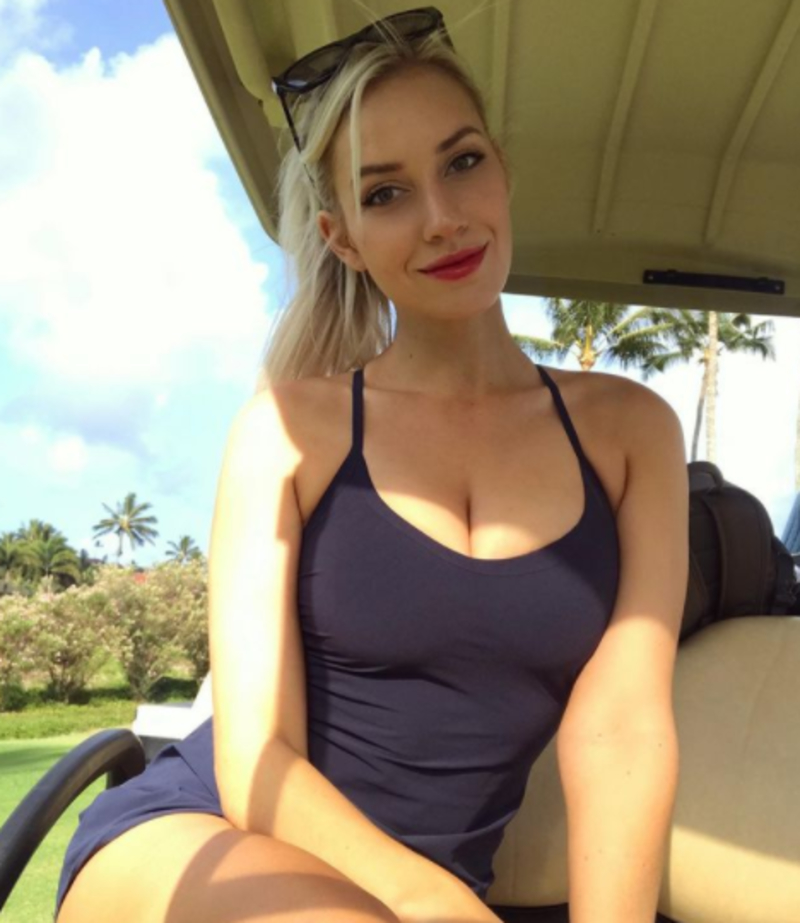 With a beautiful red lip and a comfy dark blue two-piece, it looks like Paige is catching rays and has us catching feels.
Don't Tell Niko!
Everyone knows what an incredible bond Paige has with her pup, Niko, right? Well, this doggo certainly isn't Niko; in fact, he's far from it!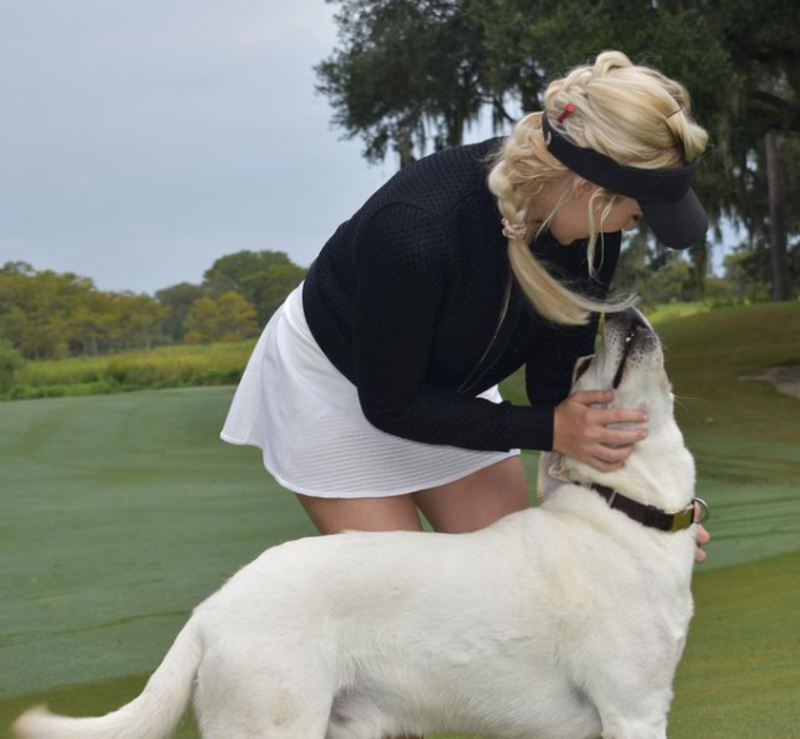 Paige was caught snuggling up to this cutie, a pup named George. And then she posted it on Instagram for the world to see! We hope Niko never sees this!
Happy on Halloween
Captioning this sweet pic, "There are no mistakes, just happy accidents!" Paige dressed up (or down) as Bob Ross for Halloween.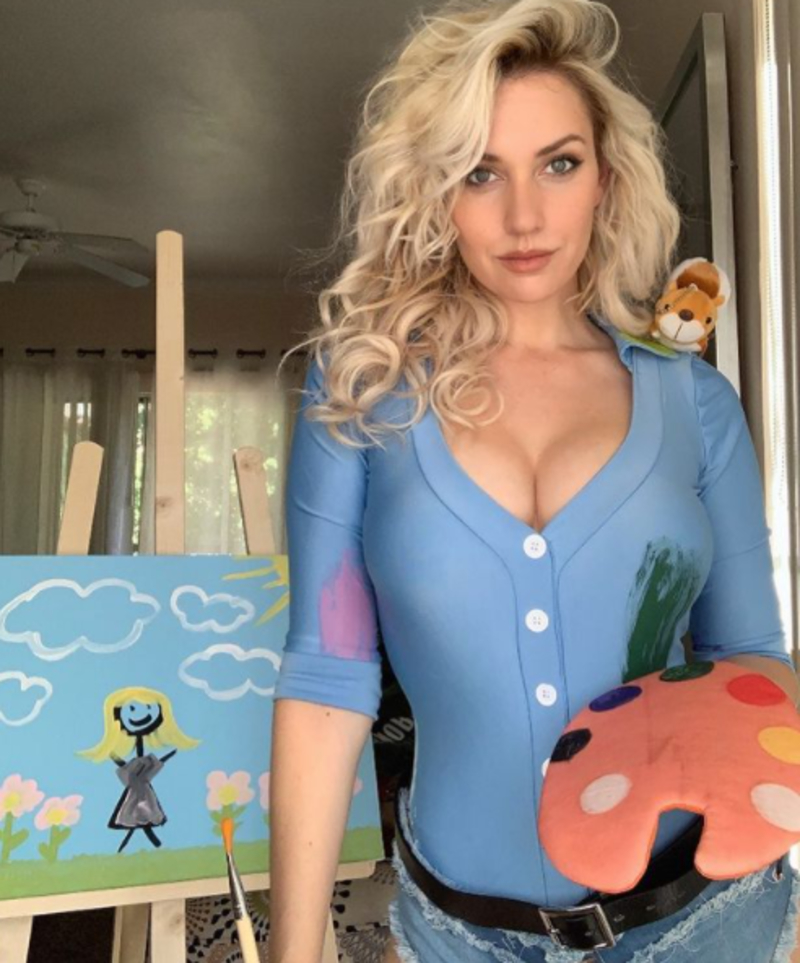 Honestly, other than the squirrel on her shoulder, we don't see any resemblance to the famous painter!
Shooting Hoops
We all know Paige looks gorgeous on the golf course – but who would have ever thought she would look so good with a basketball in hand.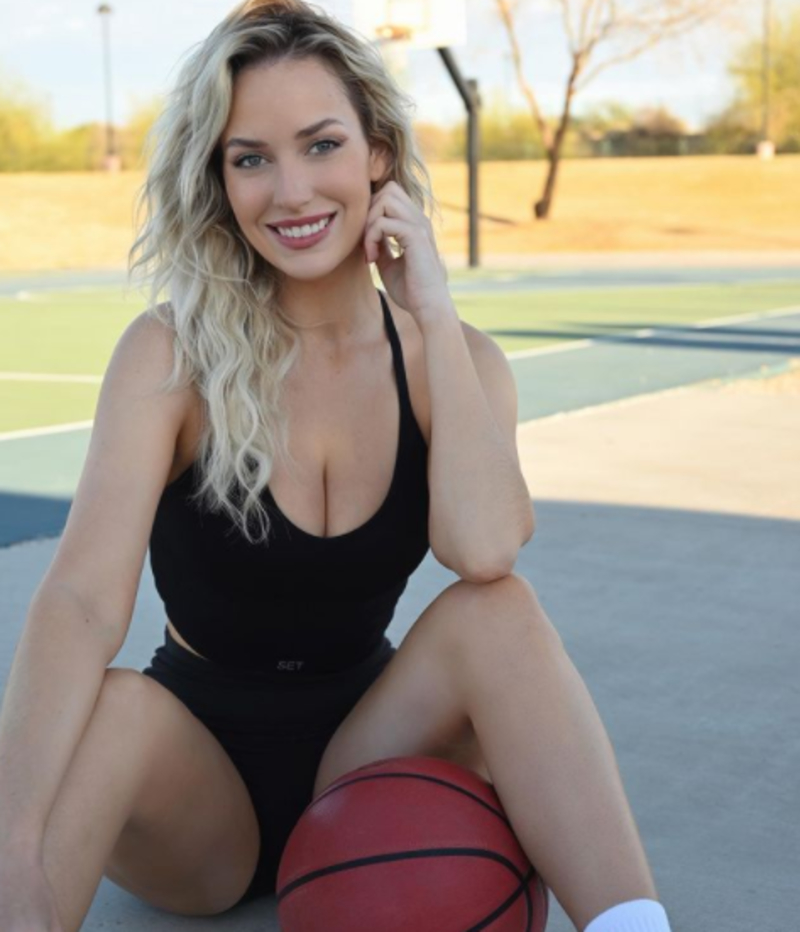 She posted this gorgeous photo on social media letting her followers know she herself was a huge college basketball fan, asking her fans if they were as well!
Don't Give a Putt
In March of 2021, Paige announced she was releasing a putter from the Swag Golf Tour Concierge, "dontgiveaputt." She joined the team with one putt in mind – her dream putt. She helped design the putt, making it fit her every need.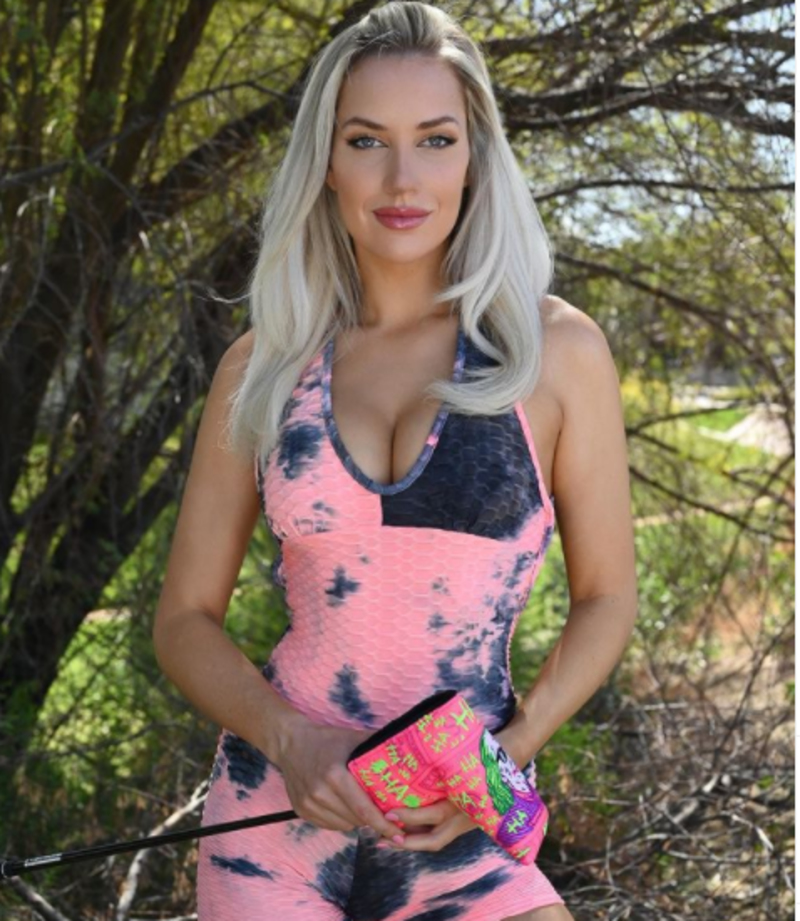 Other than the fact that this putt looks out of this world, Paige looks better than ever, wearing one of her favorite colors – pink!
The Spectator
Wow, what a great view… of um, those mountains and 18th hole? Paige looks stunning here in a right striped dress that shows off some cleavage.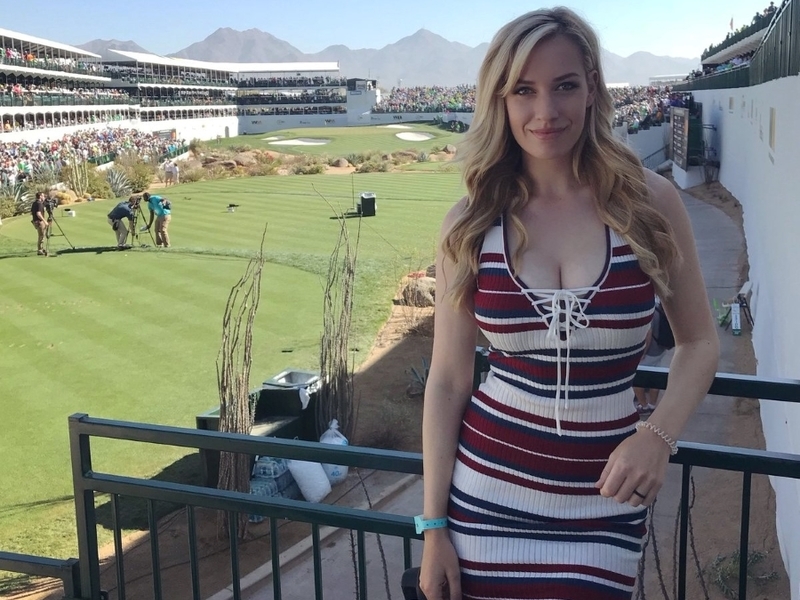 I think even those who aren't fans of golf would want to watch a PGA tour with Paige alongside them.
Being Who She Wants to Be
Paige just wants to be herself, and she doesn't want to be the little angelic girl that the media wants her to be. Rightfully so.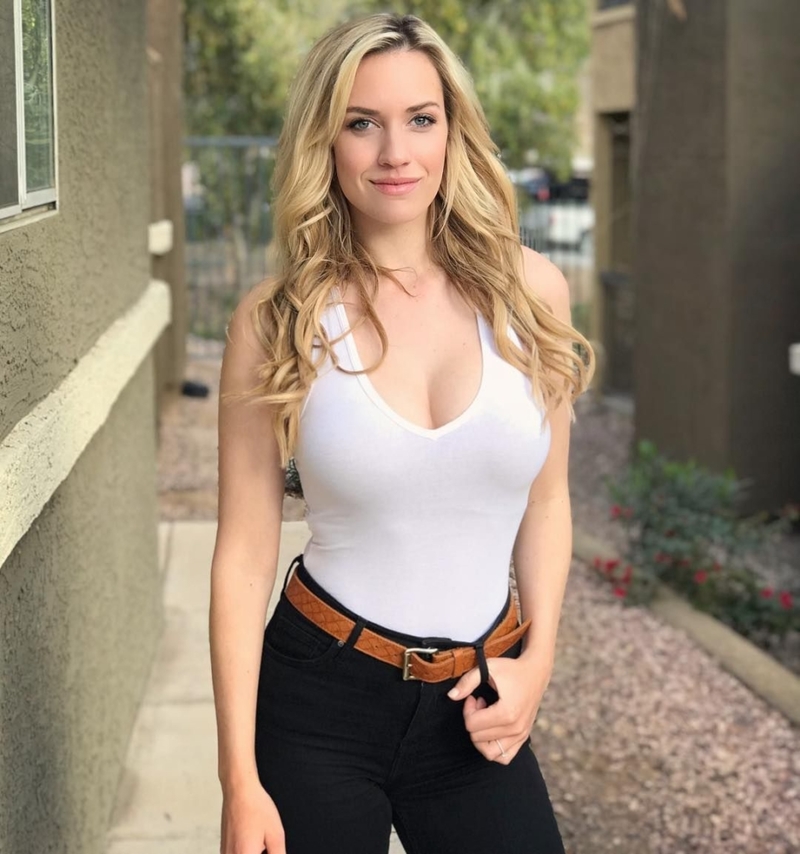 She wrote with this caption, "I realized that I shouldn't change myself to please other people!" We couldn't agree more.
Paige Was Amazing In Sports Illustrated
You would think that Paige has been a model her entire life based on the pictures she shot for "Sports Illustrated."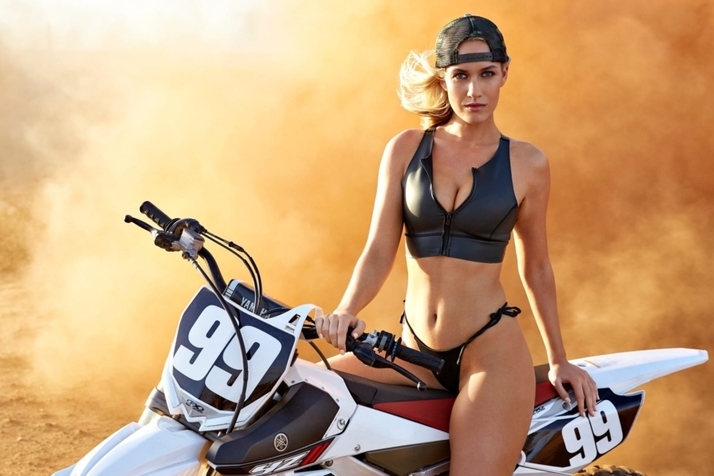 While her resume of modeling shoots has been growing, definitely the proudest moment so far in her career was being asked to join the latest "Sports Illustrated Swimsuit Edition." She absolutely killed it.
Paige Wants Women To Be Comfortable
Paige has shared many photos of herself online, showing off some skin and looking very comfortable doing so.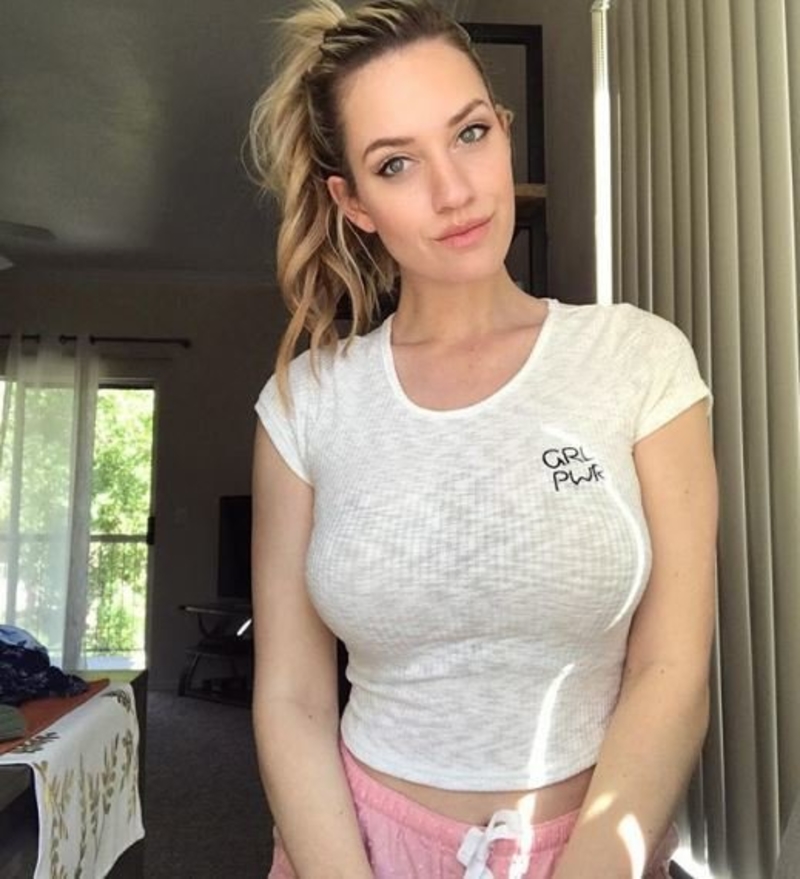 She has received a lot of uncalled-for judgment for doing so. She wears what she's comfortable in and encourages other women to do the same, even if that means revealing parts of their bodies.
Paige Won't Let Critics Stop Her
Paige is a force not to be reckoned with. She is definitely not about to let critics change who she is. She has come a long way in learning how to love who she is, and it's something she continues to work on all the time. She often talks about the impact that cyberbullying has had and continues to have on her.
She shared, "Every time I wear something that is a little tighter or a little low cut or I'm just feeling [great] that day, I'm always cut down or called names." She knows that the way she dresses can be provocative, but she applauds her parents for that they raised her to be a strong and independent woman.
Paige Giving A Shout Out To Stranger Things
There are a ton of shows on Netflix, and the golfer is a fan of "Stranger Things," further proof that she's a geek at heart.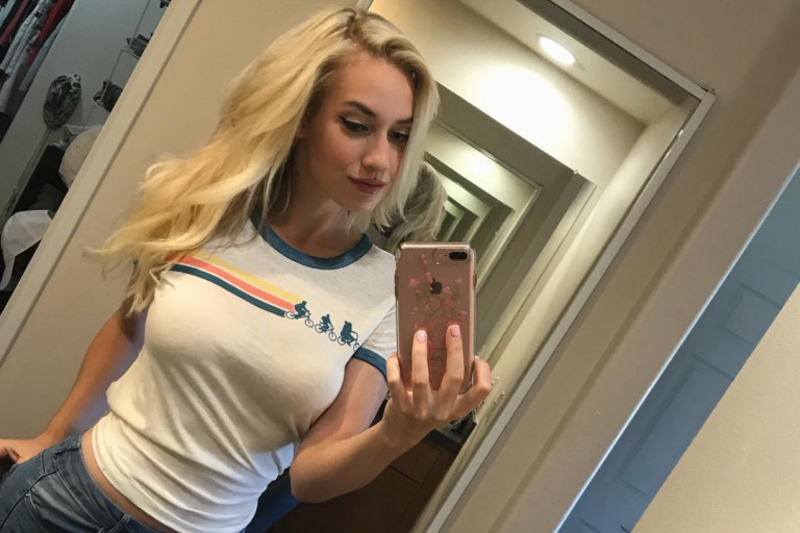 The caption on this photo was, "who's watching Stranger Things 2? how do you like it so far? I've had to stop, so I didn't finish it all in a couple of days, haha."
She's Not Afraid To Pose Without Makeup
There's a good reason why Paige likes posing without makeup – it's a good chance for her to show off to her fans that her beauty is 100% natural. She doesn't need a lot of makeup or Instagram filters to look beautiful.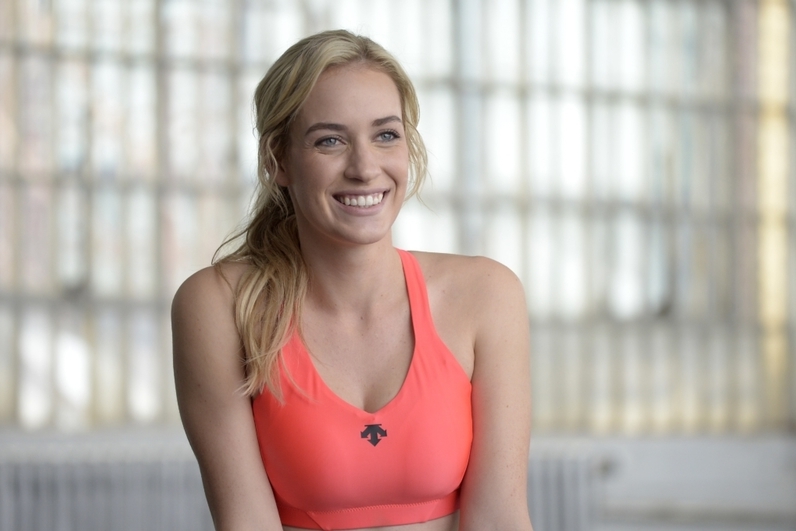 Definitely, not everybody out there can rock the makeup-free look, and even more certain; they aren't posing like this on the internet for thousands of people to see.
She Strongly Opposes The LPGA's Strict Dress Code
The LPGA came out with a new dress code that has very strict terms.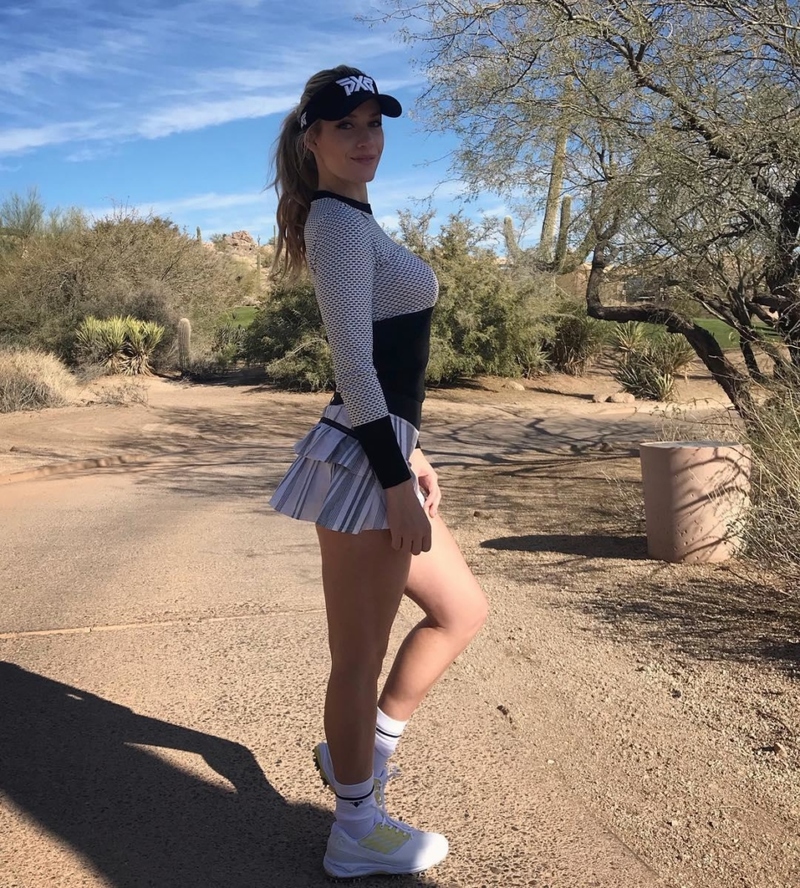 A few of the rules included no leggings (unless worn under shorts or a skort), no joggers, and no plunging necklines—basically, Paige's entire wardrobe.
She Took A Shot At Tennis, But Fell In Love With Golf
Paige often shares with her fans that she was the subject of bullying when she was growing up. One of the ways in which she coped with this was by playing sports.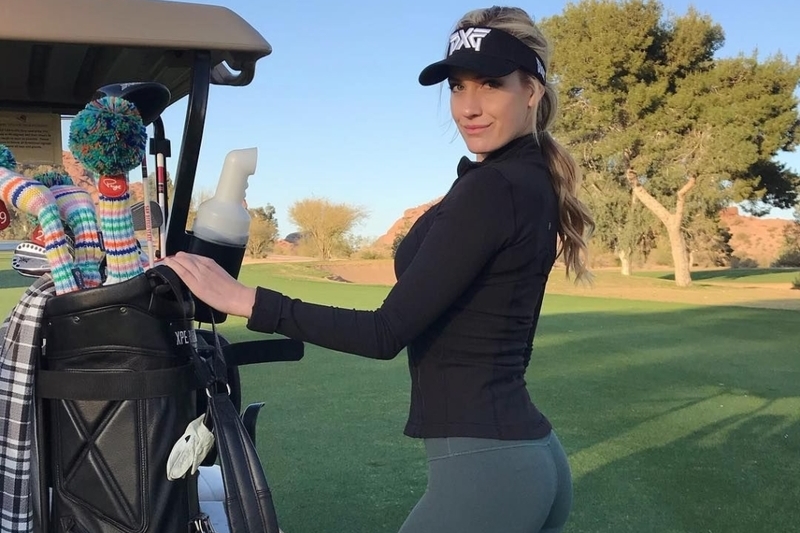 She had dreams of going to the Olympics to compete as a gymnast, but after fracturing her kneecap twice, she was forced to give up the sport. So, she discussed with her parents which sport she should take up instead.
Dressed In White
Those ladies at the LPGA must really hate this woman. She is a movie star gorgeous. They cannot compete with this. They have complained about her wardrobe choices on the golf course, and just imagine if she showed up wearing this.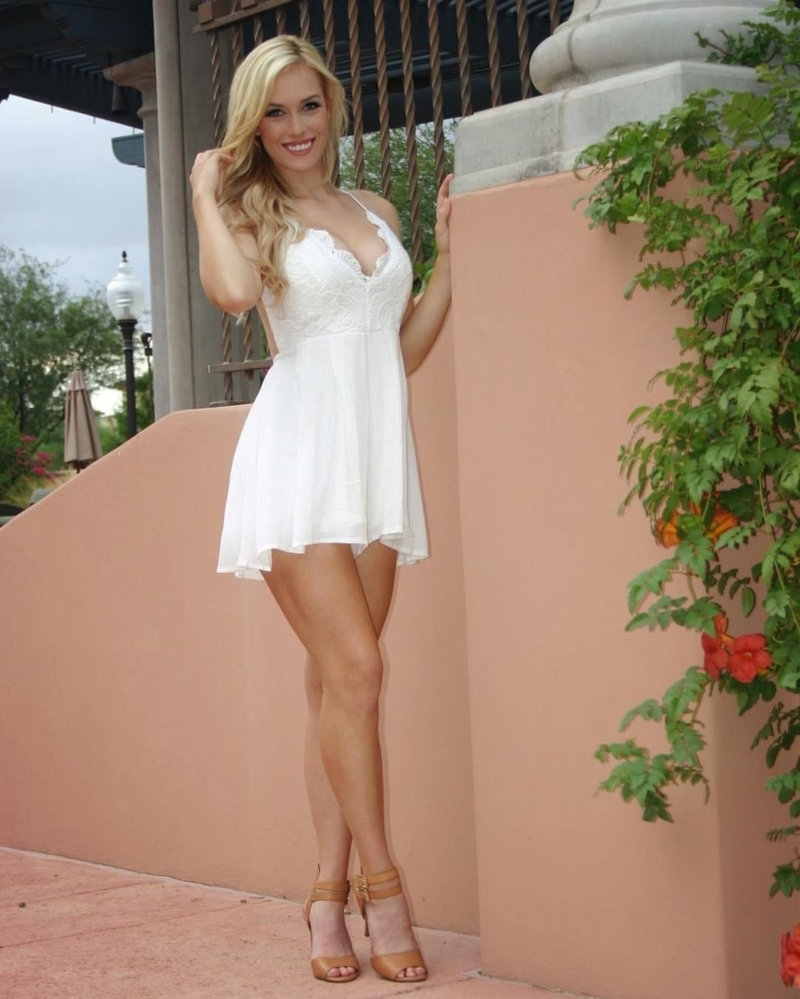 Her wardrobe on the golf course has been very controversial, and we can only imagine what they would say if she came wearing this to play golf.
Tight Dress
Somebody needs to give this stunner a modeling contract because the modeling industry is seriously missing out.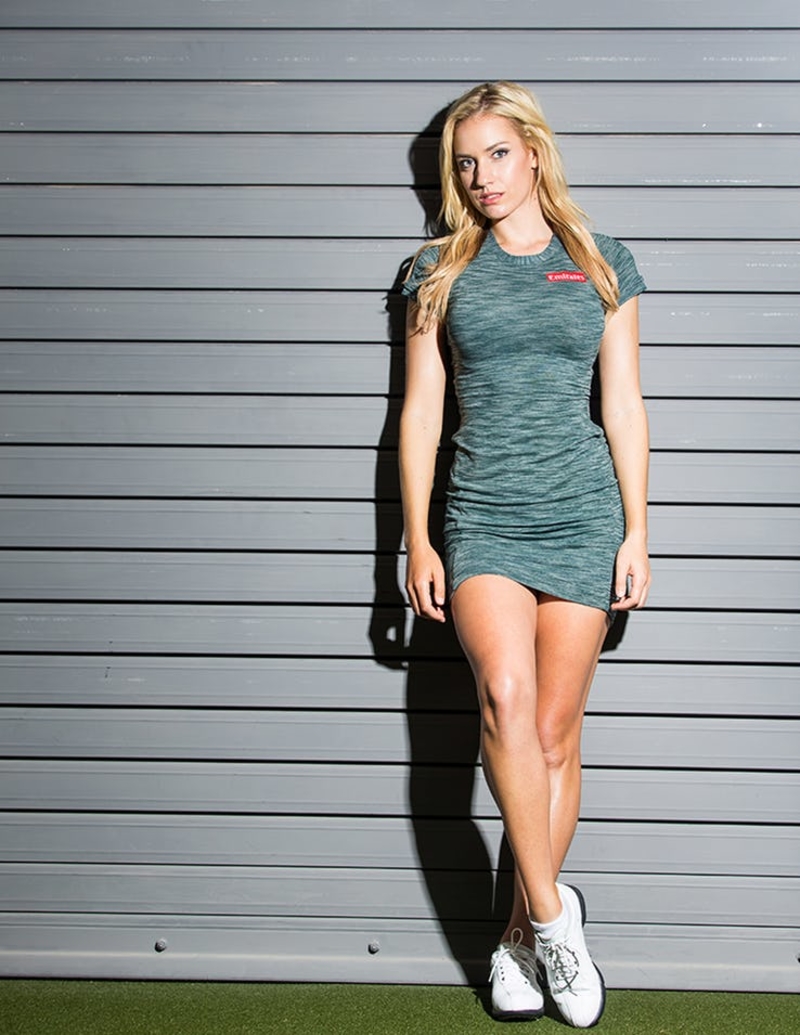 True, she's an amazing golfer, but it seems like she can also have a very successful modeling career! Just leave that pro game behind, girlfriend, because you were destined to model.
Red Carpet Interview
Wow, who is that Hollywood celebrity? She looks like Anne Hathaway dyed her hair blonde and got a nose job. She looks flawless.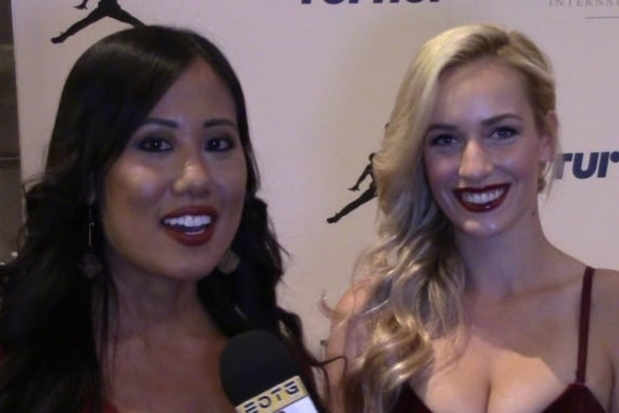 She looks like a true star as she is giving an interview at a charity event that she attended. We're sure she blew the interviewer away like she is blowing us away.
YOUTUBE Clinic
Paige looks beautiful here in her red tank and short pink skirt. It's not shocking that every one of her posts has thousands of viewers and likes.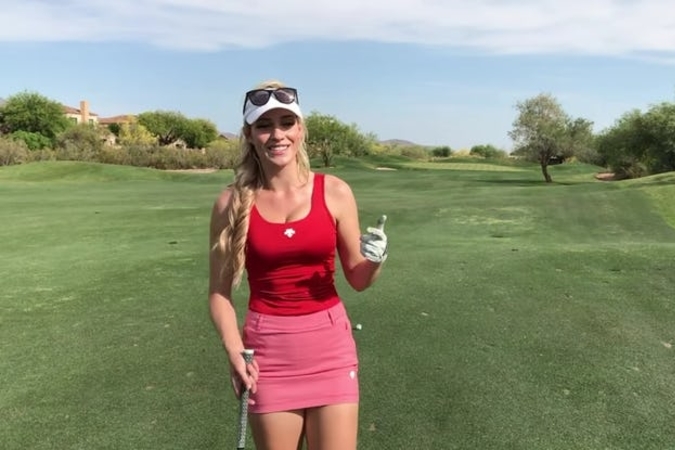 She posts a range of photos from intimate to selfies in the bathroom to more professional videos of giving expert golfing tips.
Laying Down
Here, Paige is giving us a very different kind of pose as she lays down and reveals her long legs. She looks flawless in this gray dress and black booties.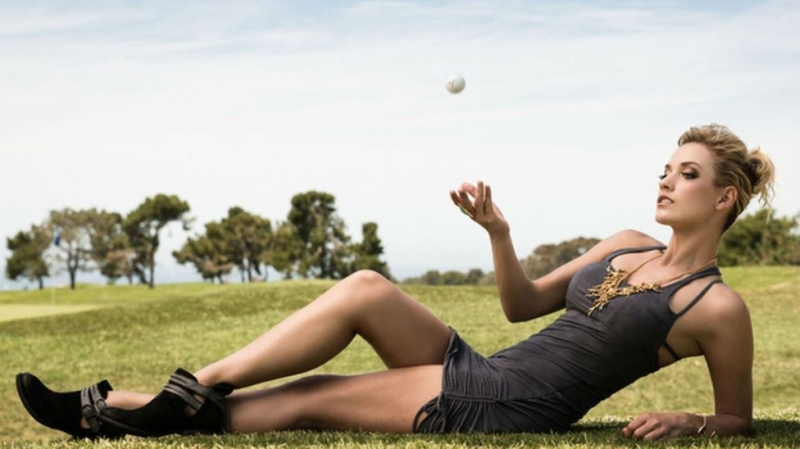 Paige is participating in a charity event and offering the chance to play golf with her in the silent auction. How much would you pay?
Gymnast Abs
Paige's abs have been in formation for years, and it's quite obvious when you consider how ripped she is.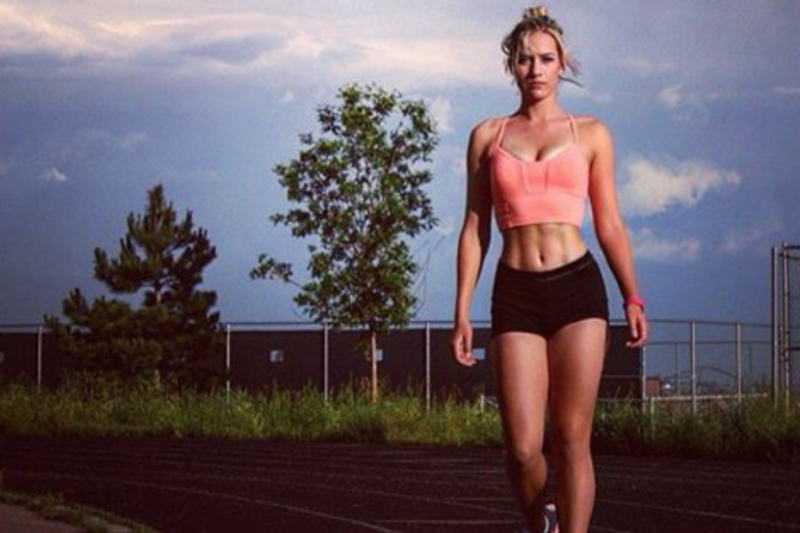 Her abs rival that of Aly Raisman's, and not so coincidentally, Paige was a gymnast who had high hopes of competing at the Olympics before she became a pro golfer.
Short Skirt
Here Paige is rocking a short skirt but seems to be very focused on her swing. It seems to be only a problem for onlookers who are distracted by her look.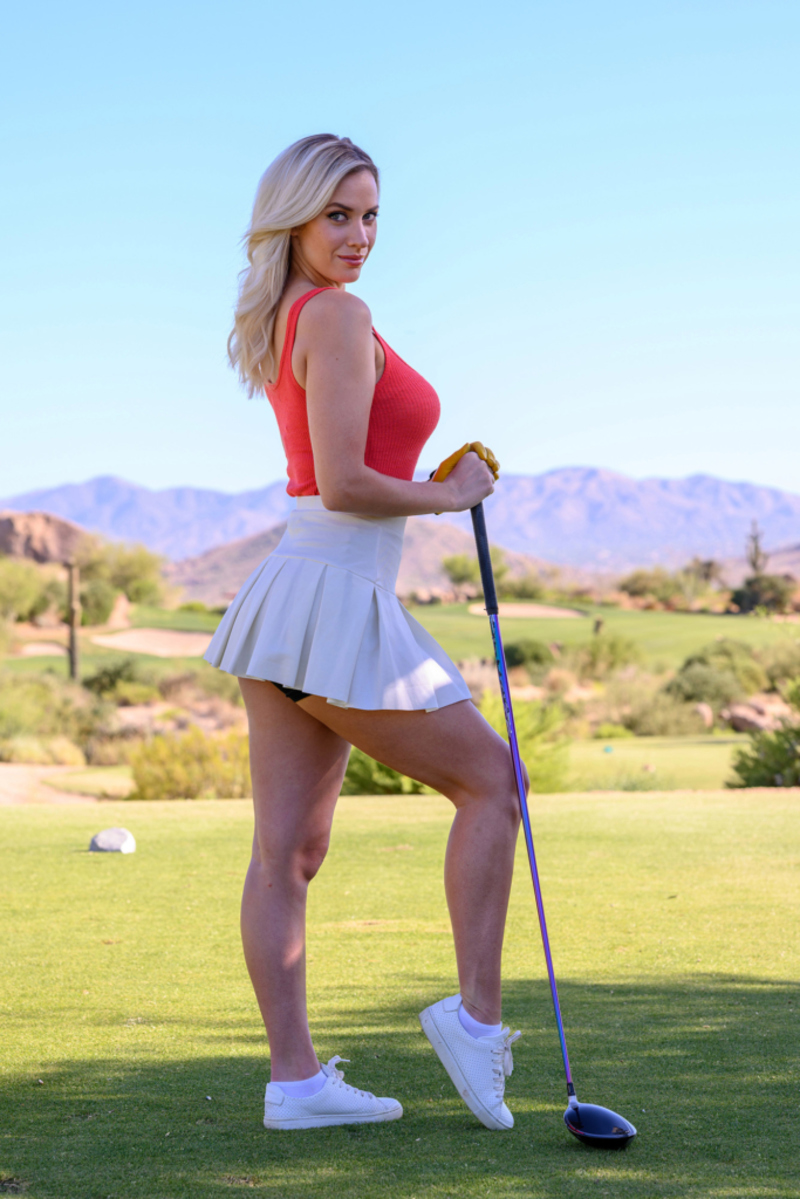 The short skirt perfectly accentuates her rock-solid figure and lets the world see how hard she's worked to get there.
Runway Or Fairway?
A lot of LPGA golfers have a problem with this outfit, but we think they're just jealous. Paige looks like a knockout, and she brings her A-game, so what's the problem here? Golfers may say that her outfit is not much different than if a WNBA star were to run out on the court in a bikini, but we think the reactions are a bit exaggerated.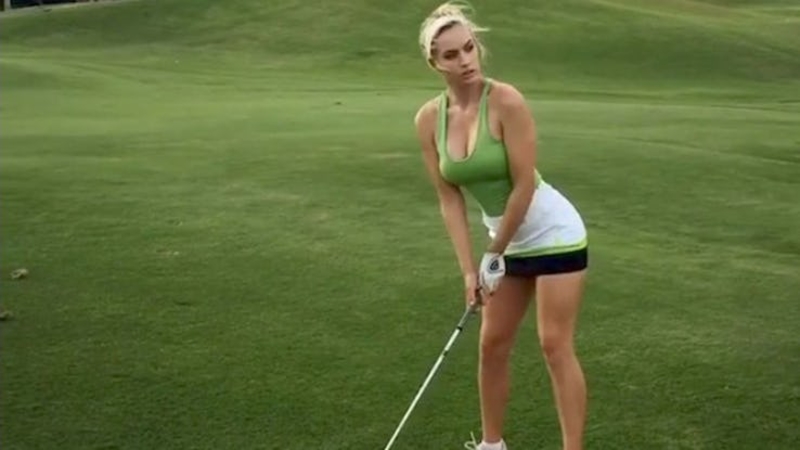 We think it's just that Paige looks so good and has a voluptuous figure that it looks all the more scandalous.
Perfect Swing
Paige looks absolutely flawless in this sexy golf dress as she follows the golf ball moving towards the target.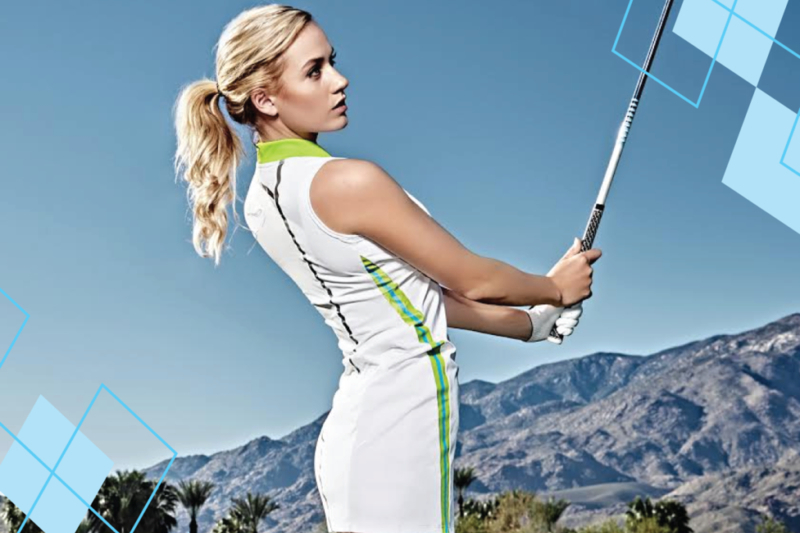 The 5-foot-6 San Diego State alum looks amazing in pretty much anything, a bikini, workout clothes, or golf attire. She is an absolute knockout, and despite the criticism she receives, nobody can argue with that fact.
Yoga Pants
Any female who works out loves yoga pants, and they definitely are not just for yoga. Paige is spotted in multiple pictures wearing yoga pants, and there's a reason why; the pants are comfortable when you need to be out on the golf course for hours.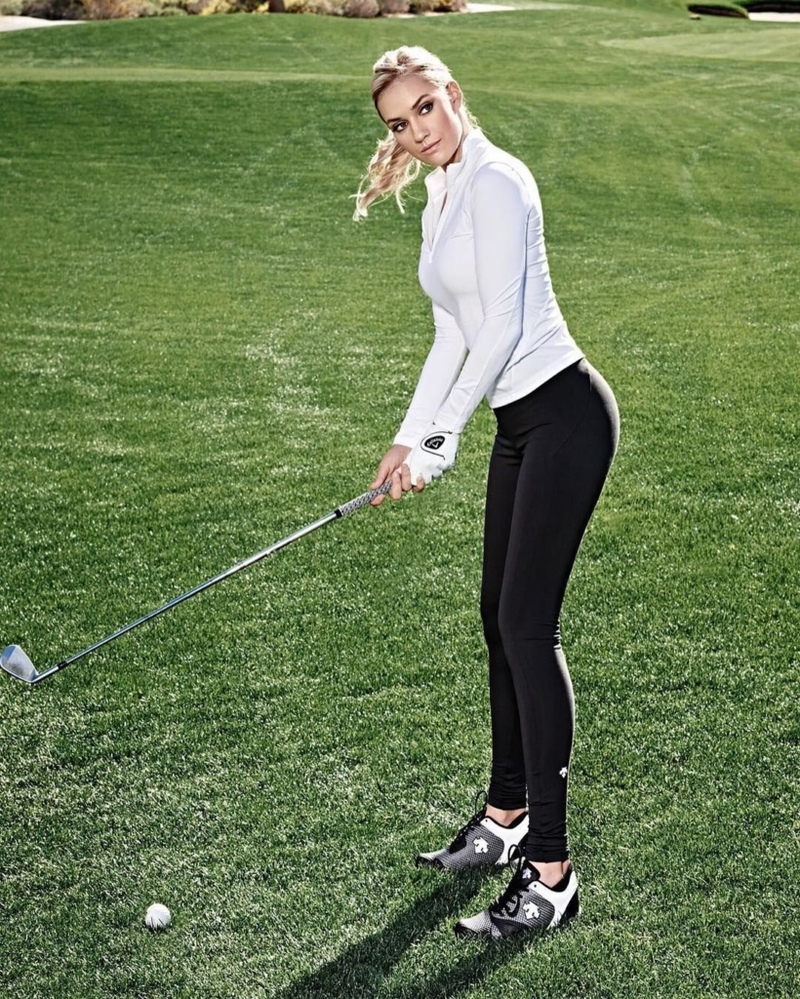 Paige looks stunning in them; it would probably be difficult to find someone who can pull them off better than her.  She is glowing in this picture as she focuses on her target and seems ready to make a winning swing. She has our undivided attention, and we're sure that she got a lot of glances on the golf course that day.
From The Future
Here Paige is channeling her future self. In this Star Wars-themed photo, Paige seems prepared to convert any Sith Lord to the light side of the Force. We imagine that it was fun to switch from her normal workout pictures and selfies to something a bit different.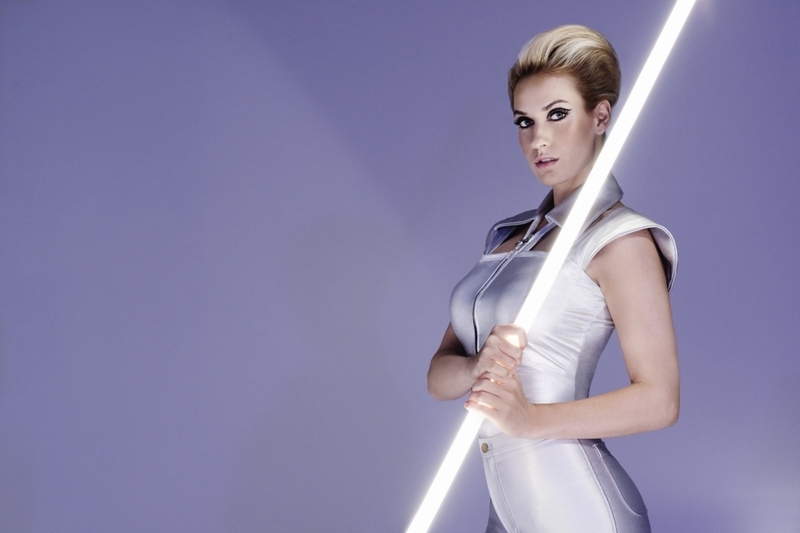 We know that Paige is a huge fan of comic books from her other posts, so we can imagine that she loved this opportunity to pose for "Golf Digest. A photo much like this was on the cover of the prestigious magazine. Paige looks absolutely stunning in this silver spacesuit. We are sure many fans would volunteer to go to space with her.
More Selfie Fun
In this super cute photo that Paige posted, she asks for forgiveness from fans "for the lack of golf posts lately." We can't imagine that too many people care about seeing this side of Paige, her more real self. With a photo like this, it's obvious as to why so many people follow her.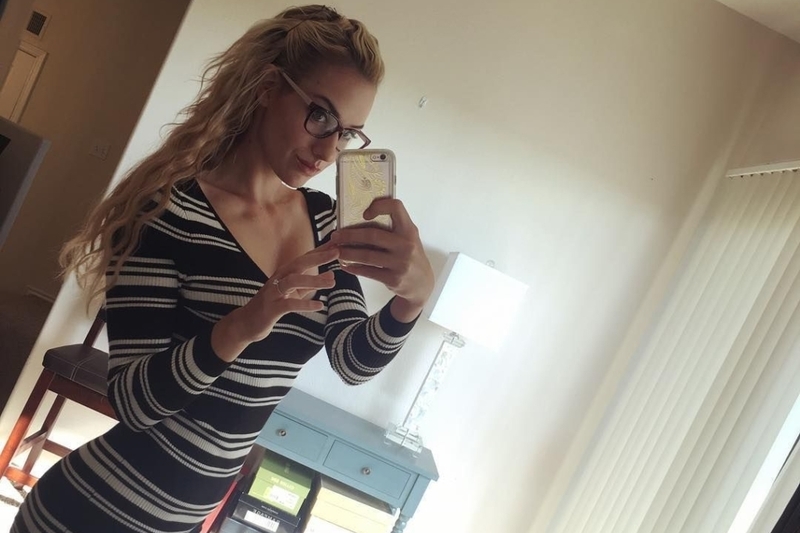 Fans love seeing their favorite stars in their daily lives and not just when they're performing. We love the striped dress and glasses look.
Cardio
Paige posted this photo on Instagram along with the caption, "I don't like cardio, so I try to run like there's a zombie apocalypse chasing behind." We must say, we might have to try that. It seems like her method is working, as the star often posts pictures of her running.
She looks like a fitness model rather than an LPGA pro in this photo. We love that she inspires other girls that strong is sexy. The world needs more of that sort of inspiration.
Selfie Fun
Followers of Paige on social media are gifted with many selfies of the pro-golfer. It's nice to see how she winds down at home, still wearing, of course, revealing clothes and topping off the look in glasses.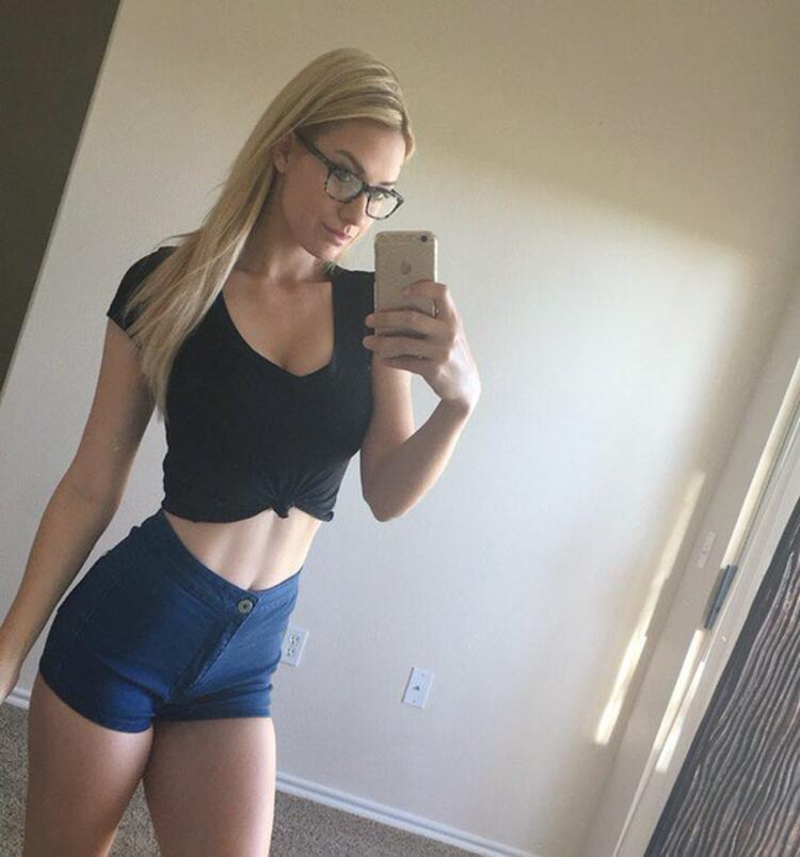 However, she looks gorgeous and very toned, and it's no surprise that so many people want to follow the star and see what she's getting up to. She looks both smart and flirty in the photo, which we know guys are eating up.
Fierce and Fit
Paige loves striking a pose for the camera, no matter where or when. The athlete looks beautiful with her hair thrown up into a bun and a bright light pink tank top. It seems like Paige's workout of choice in the photo is running, is there anything she doesn't do? It's clear that Paige spends a lot of her time working out, which is understandable if you want to be on top.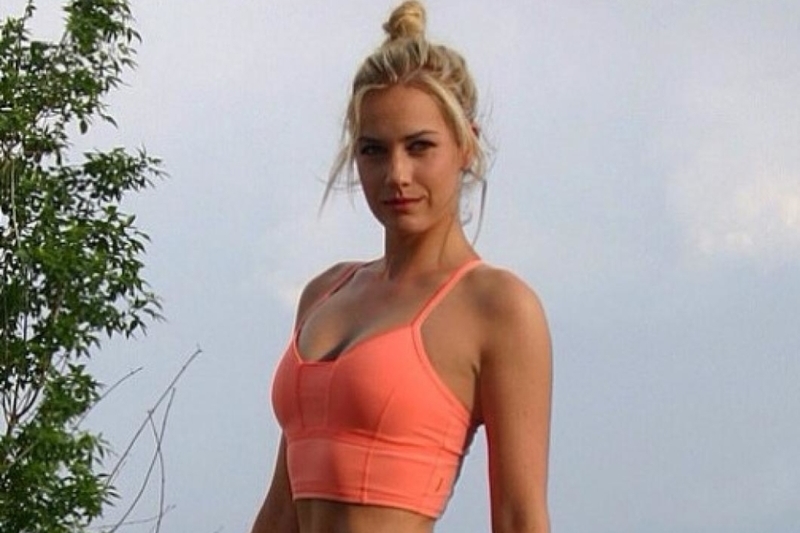 The athlete poses confidently for the camera and shows off her toned physique. We can think of a few people who wouldn't mind joining Paige on a run.
That Smile
There's always time to stop and pose for a photo in the middle of practice.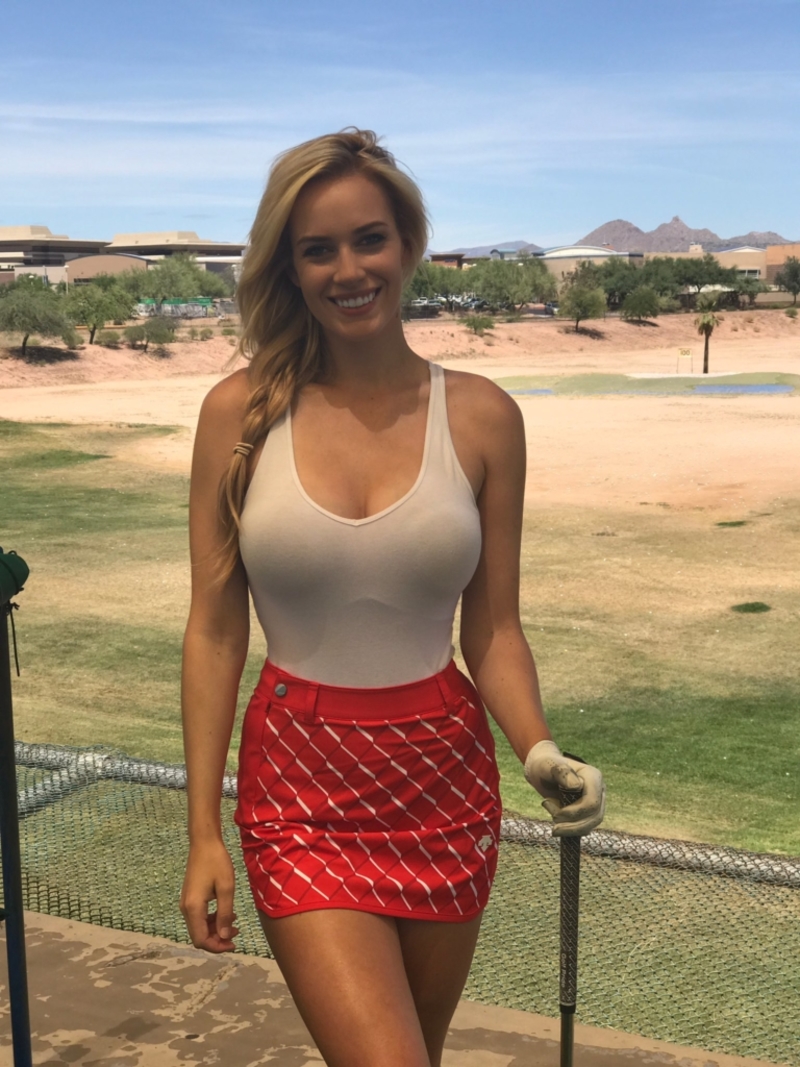 The shot is beautiful for a number of reasons, including Paige's beautiful smile, perfect figure, and the mountains in the background.
Natural Shades
Golf is a huge part of Paige's life. She absolutely loves golf and has been playing since the age of 12 where she went on to play for San Diego State University.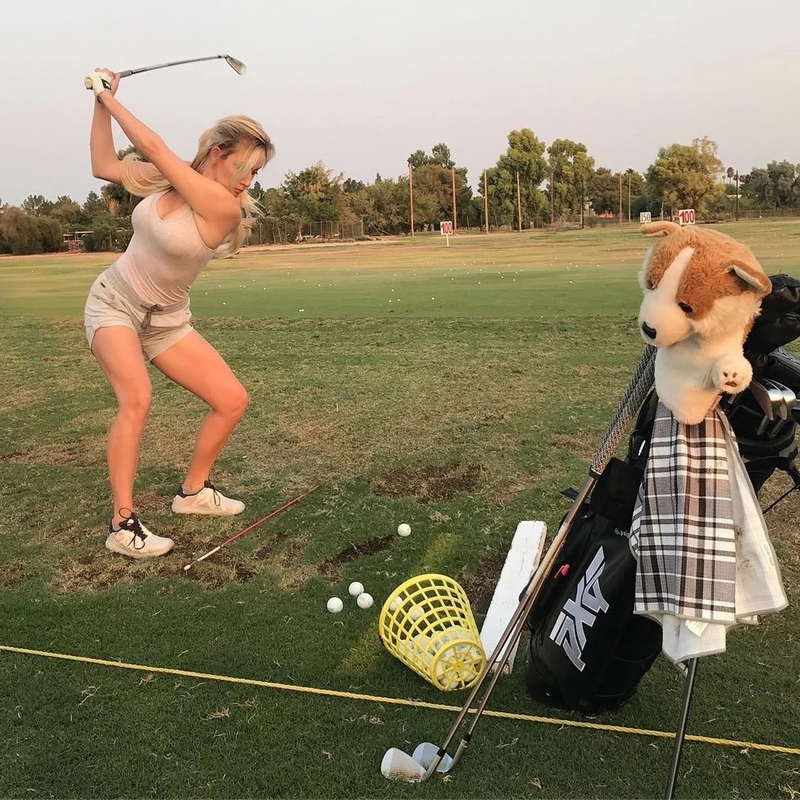 Her Instagram landed her some awesome modeling opportunities like with "Sports Illustrated," but it has also garnered a lot of criticism ranging from middle-aged men to female journalists on whether a female of this sort has a place in golf.
Muscle Up
Paige shows off her abs (and other stuff) in a blue sports bra and tight black leggings. She has shared with her followers many steamy and seductive pictures of her playing golf and working out, but she is also very real with her fans.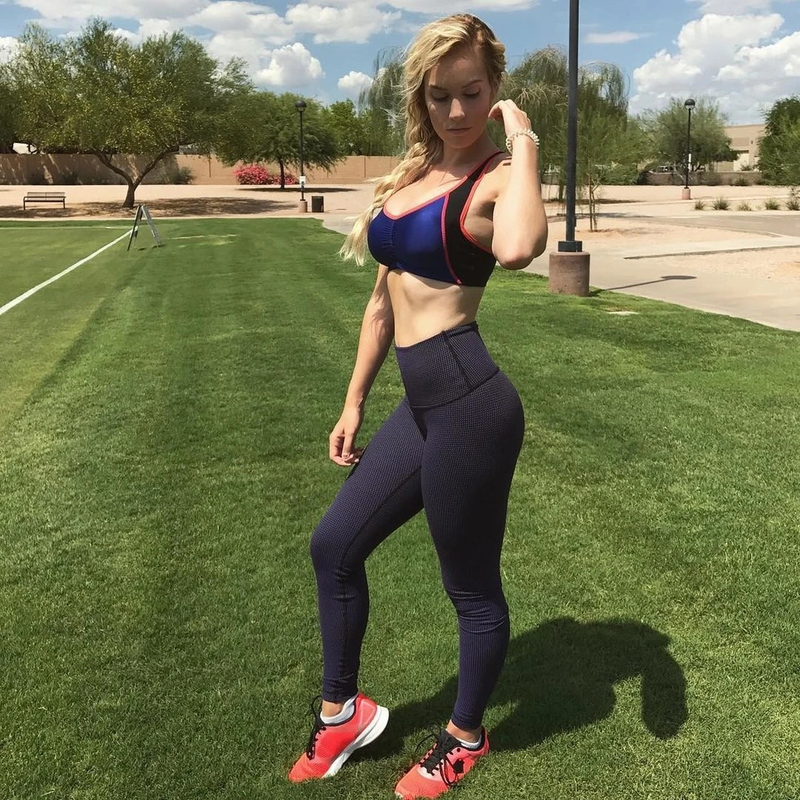 She has shared with them her experiences with being a victim of cyberbullying. It's nice that she doesn't try and put on a front strives to be honest with everyone.
Red and Black
A lot of women love combining red and black for a super seductive and sexy look. It's such a great color combination for any occasion. It's safe to say that if a girl can't find any white items in her wardrobe, then she'll reach for red and black.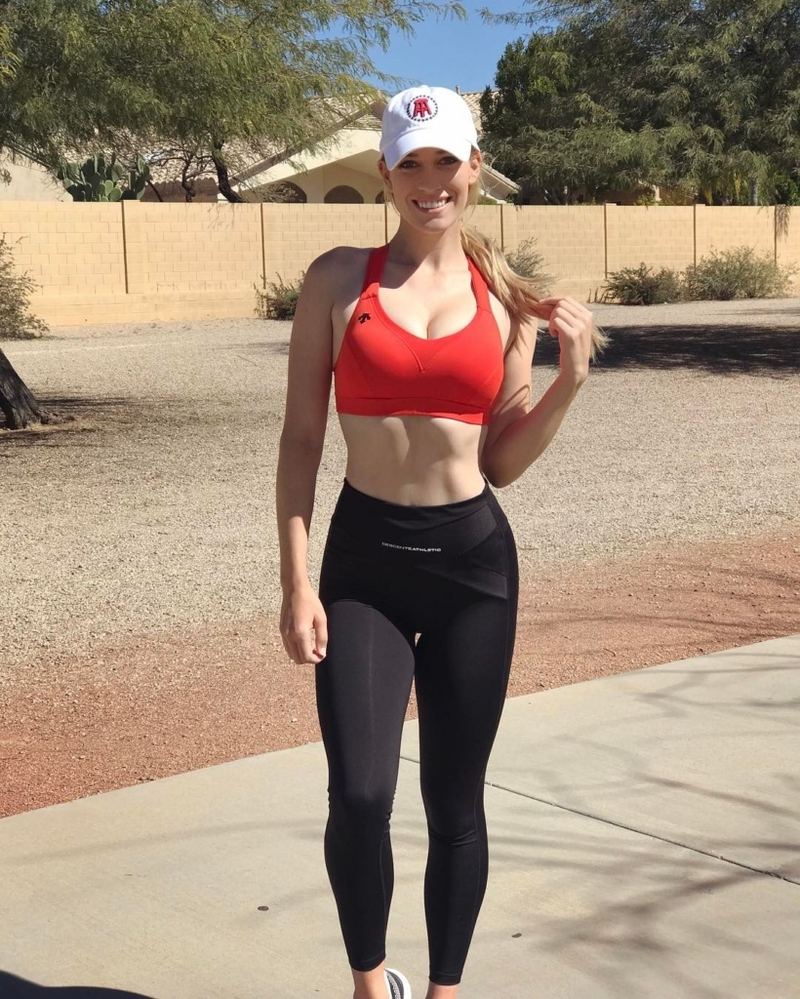 Here, Paige looks flawless in the combination, as she rocks a red sports bra and tight black workout leggings.
Spring Time
It seems like Paige takes every opportunity outside of competition to wear what she really wants – extremely tight and revealing clothing. Paige seems happy and careless as she plays golf.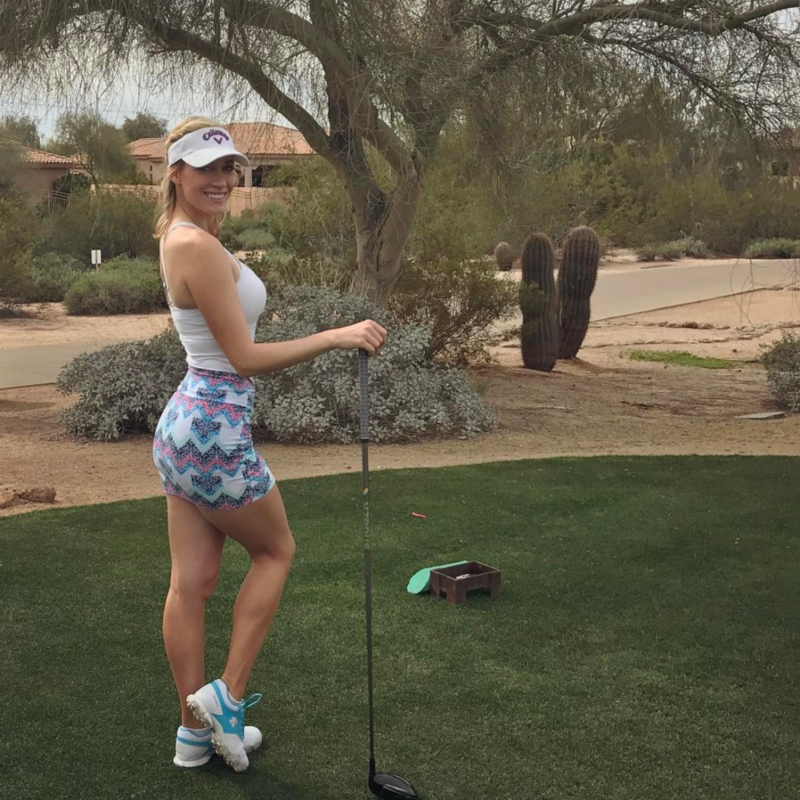 It's nice to see an athlete not taking the sport too seriously and knowing how to have some fun. Plus, her followers probably loved the look she chose for the casual golf outing.
Selfie Time
Here Paige seems to be taking a break in between holes to pose for the camera.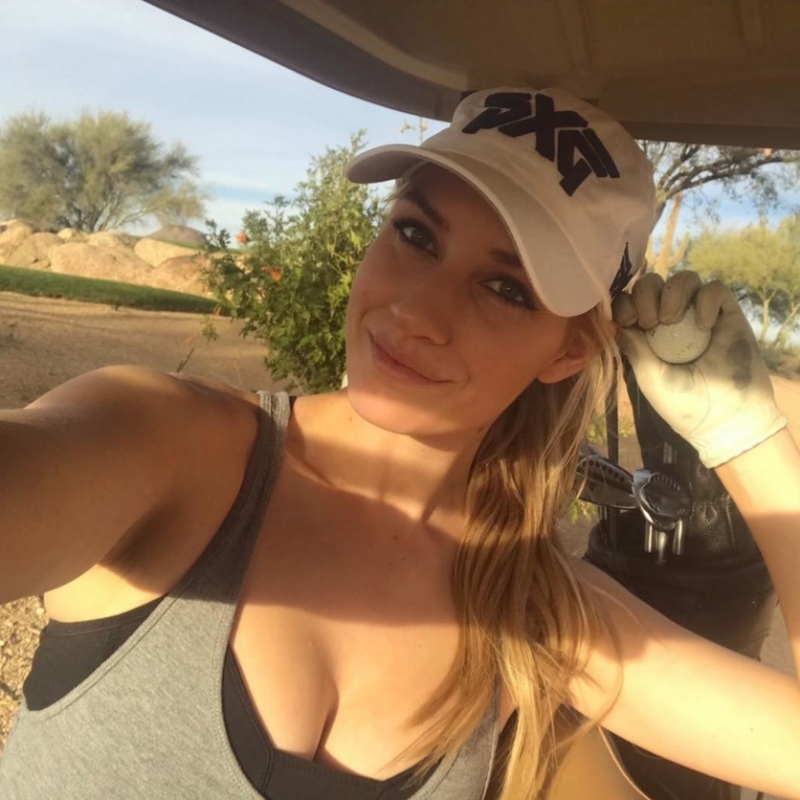 She's a stunning golfer, every inch of her!
Brightening Up the Course
White isn't such an easy color to pull off, but Paige looks great in it.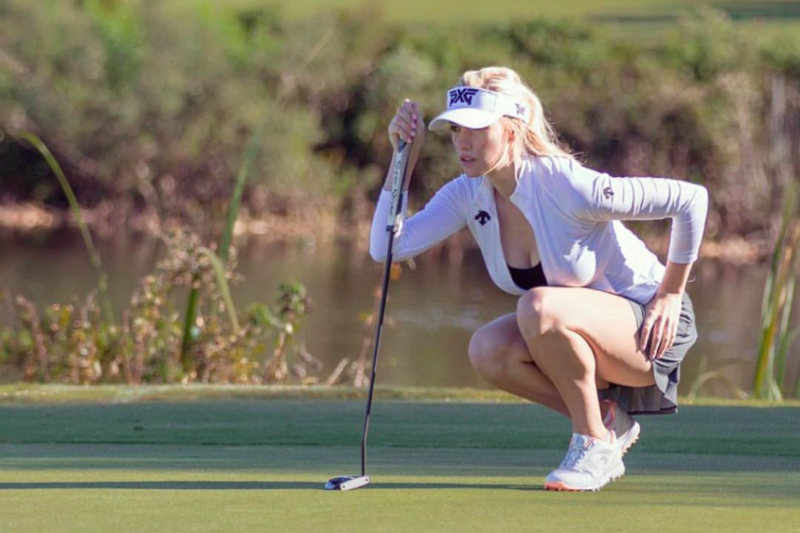 Here she is looking super sporty and cute in a white visor, a black tank, a white zip-up, and a short mini.
Think Pink
All shades of pink look stunning on the athlete, light, bright; it doesn't seem to matter.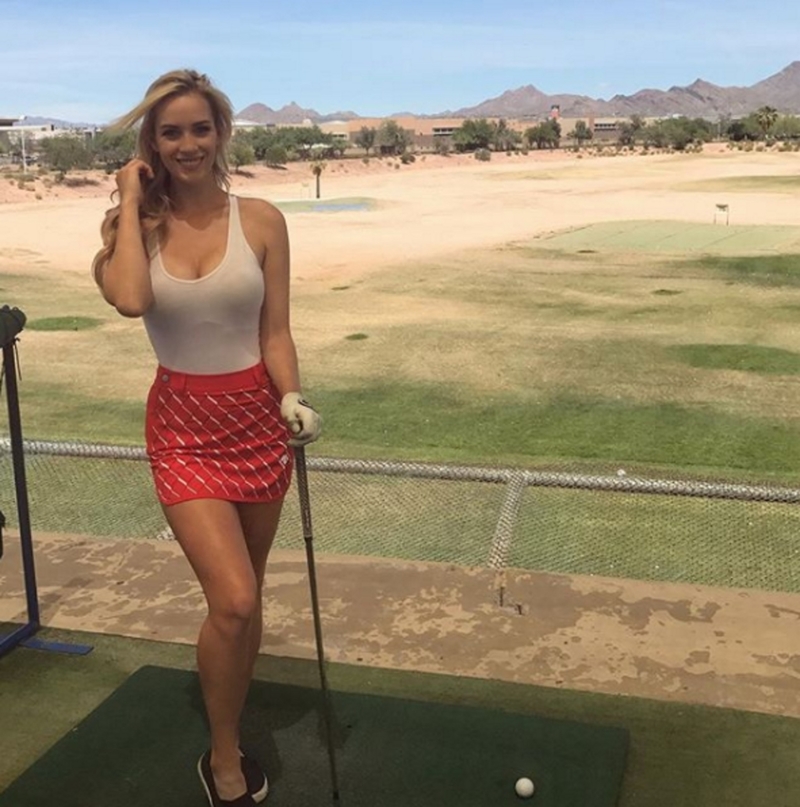 Paige posts some beautiful pictures of herself on her Instagram and, along with them, great captions.
Short Skort
We empathize with the feeling of disappointment you must have felt when you found out that you didn't win the chance to play with PGA golfer Roy Mcilroy and former One Direction member Niall Horan in Dubai, with Paige as your caddy.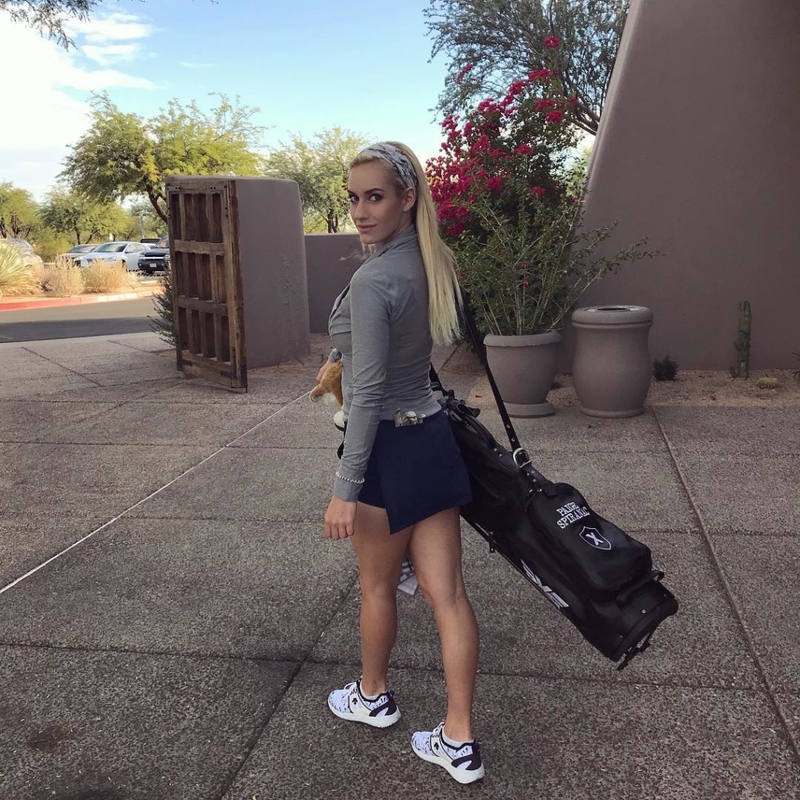 That Look
We're not sure whether her look is one of confusion or seriousness here.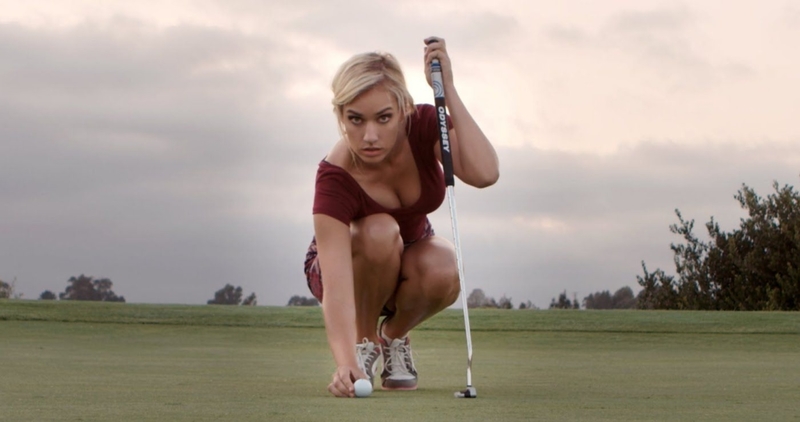 Is she trying to decide whether the putt is breaking left or right? Or seductively smiling for the camera? Whatever it is, she still manages to look good.
Strong Girl
If you got it, flaunt it. And when you work hard for it, flaunt it even more. We know from Paige's Instagram that she works hard for her body.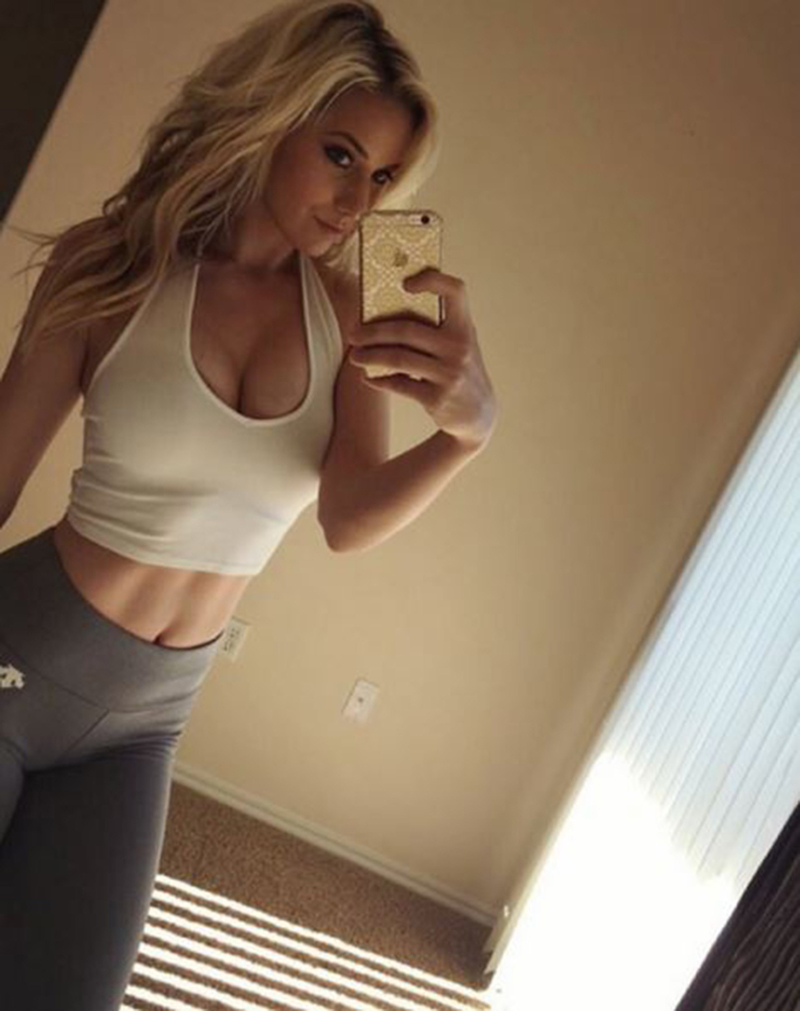 Her hard work pays off. She is developing some killer abs, as she's showing fans in this post. She has been going hard with her core workouts, so she has a better and more stable swing. It's super inspiring to see her dedication.
Up Close and Personal
We've already seen Paige's flirty and funny side, but she definitely has a serious side, which she shows us in this picture.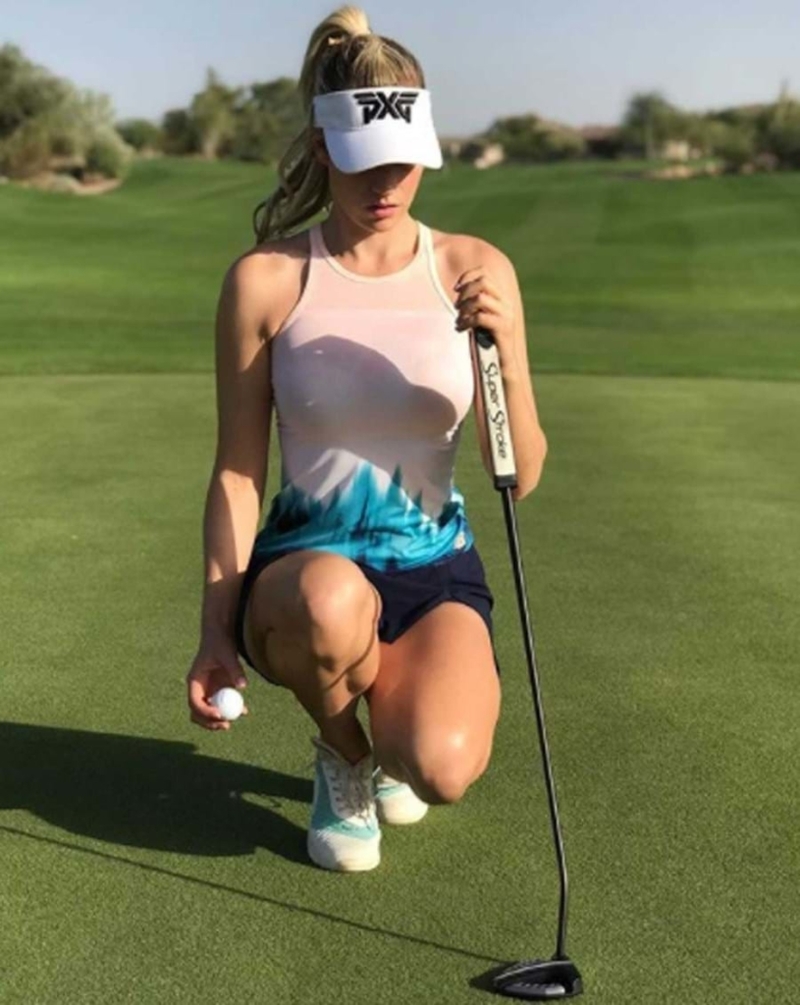 Here she seems to be focusing hard while she is is posing for the camera in a form-fitting light pink tank with a tye-die design. She definitely is the whole package, and then some!
Black and White
Paige is practicing her swing (and apparently her golf club pose) on a beautiful sunny day.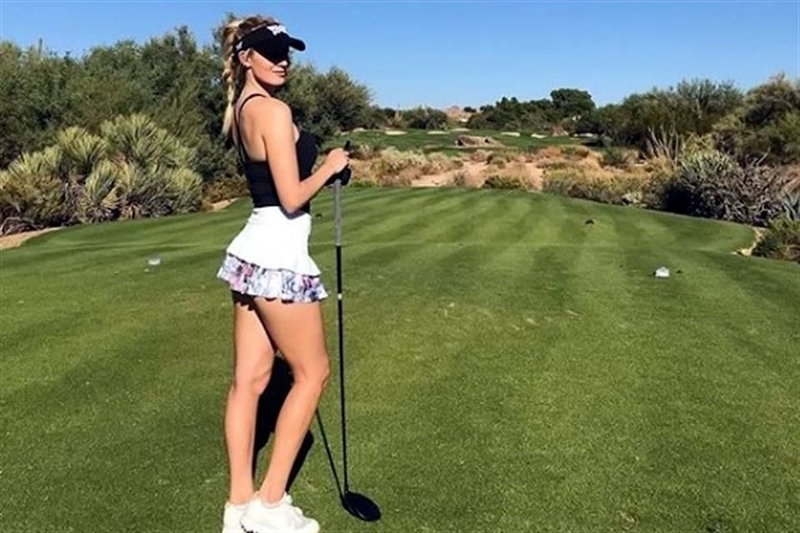 She is looking super cute and sporty in her black visor, black tank, and short mini skirt.
All Black Everything
Here Paige is channeling a women's BFF- black. The outfit is super flattering on Paige's curves, but it's definitely not appropriate for an LPGA tour.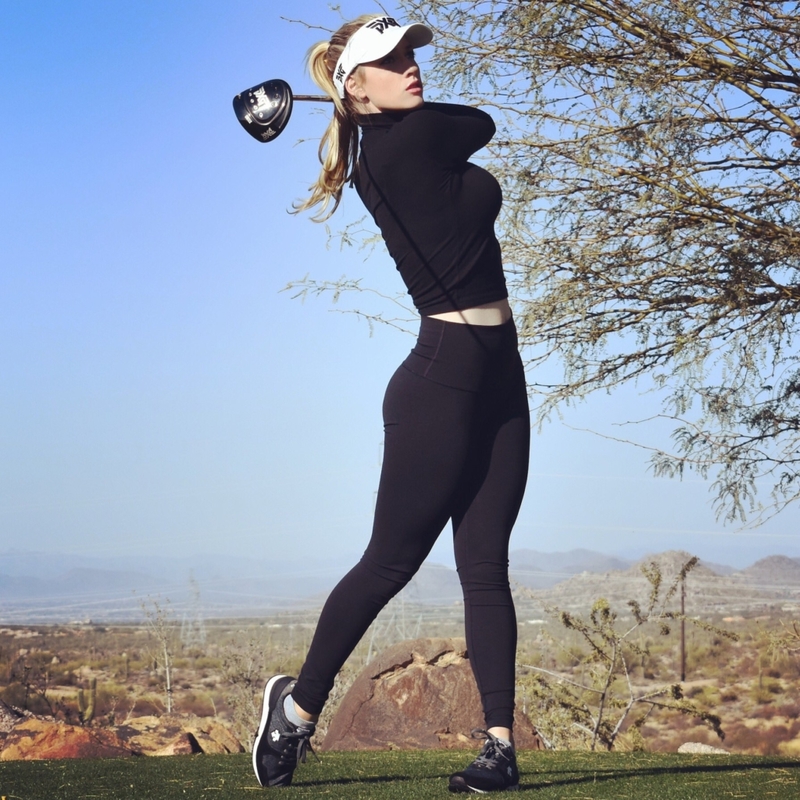 It looks like she's just in practice, though.
Sports Illustrated
Paige's modeling doesn't end with her mirror selfies. The athlete has booked some pretty big modeling gigs, including a photo shoot for "Sports Illustrated," only the best and most popular sports magazine out there.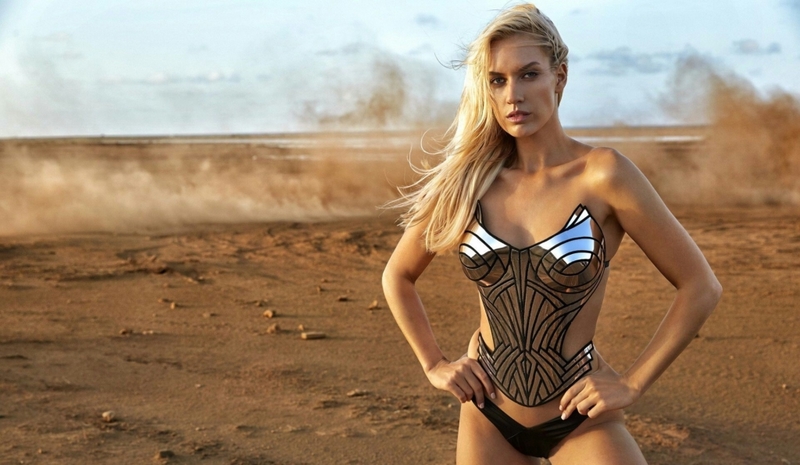 The experience gave her a boost of confidence to her already confident persona. She shared with her followers of the experience, "Different women feel empowered in different ways. After this experience, I've never felt so comfortable and confident in my own skin. I feel empowered." We love that she's serving as an inspiration to females all over the world to love themselves.
Great Abs
We've all taken the classic mirror selfie. But not all of us can do it while shocking off an awesome set of abs like Paige. It's no wonder why she chose to pose in a sports bra and short shorts – she has the body to pull it off. If we had those abs, we would also be snapping and uploading pictures of ourselves every day.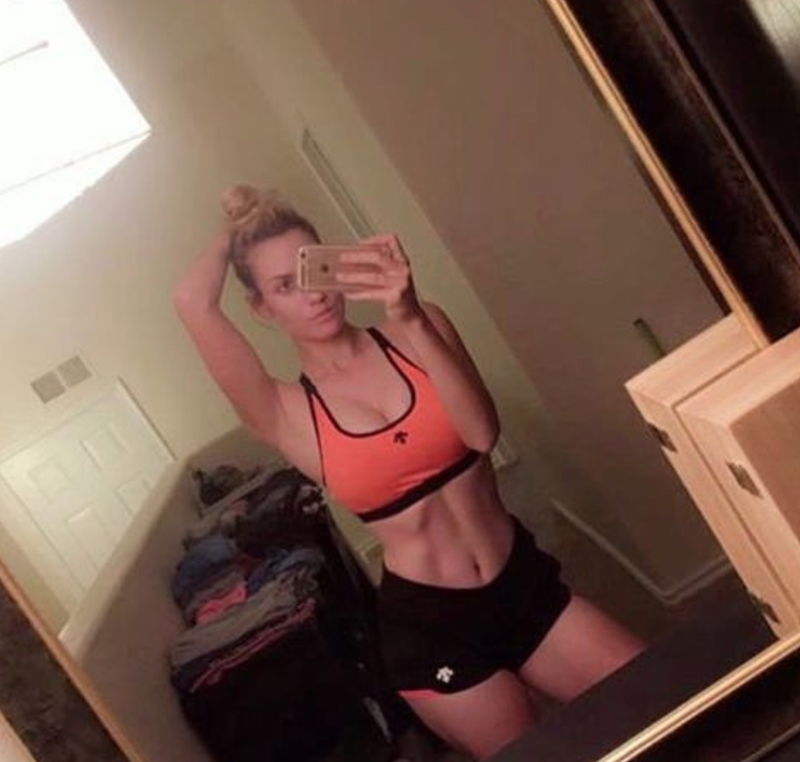 It seems like all the workouts that Paige is putting in are definitely paying off, on the course and in front of the mirror.
Cold Shoulder
Here Paige is looking sultry as she gives her followers the cold shoulder in her off-the-shoulder light sweater dress and wavy locks. We assume that she's not going to wear the dress while playing golf, but for a stroll in nature, it seems like a very comfortable look.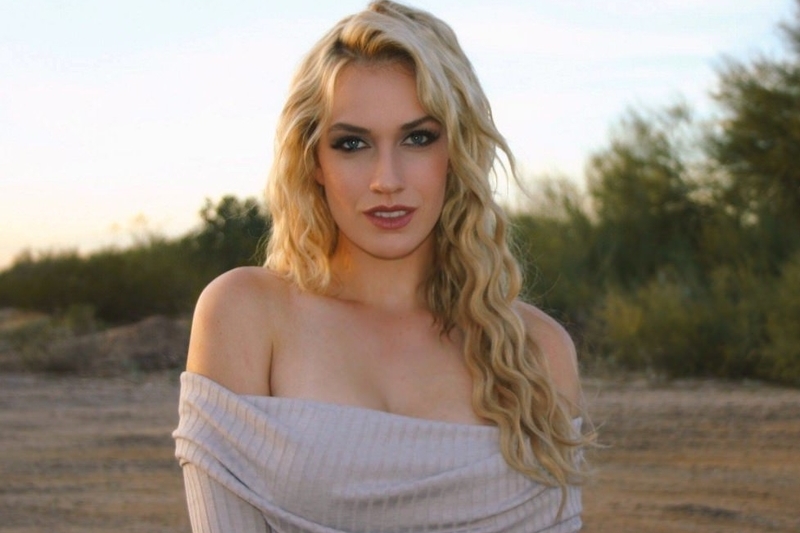 She's showing her followers a different side of herself, a more serious one, and she still looks as beautiful as always and super confident.
Good Hair, Don't Care
One thing that Paige really seems to love about herself is her hair. And we understand why. It seems like the star is always having a good hair day. Besides rocking an awesome hairdo, Paige looks great in this black star top.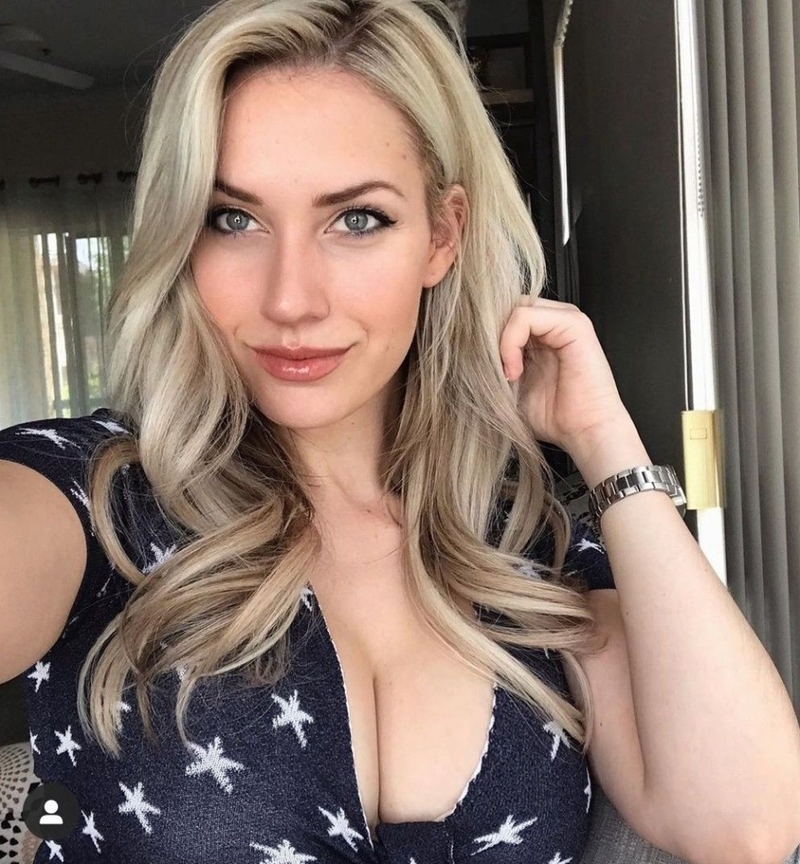 She looks stunning and ready to have a great day.
Pretty in Pink
Working out is much more fun when you are in a cute sports outfit. It makes you feel confident and ready to knock in a killer workout. Having good workout clothes actually makes you excited to go to the gym rather than not be able to bear the thought.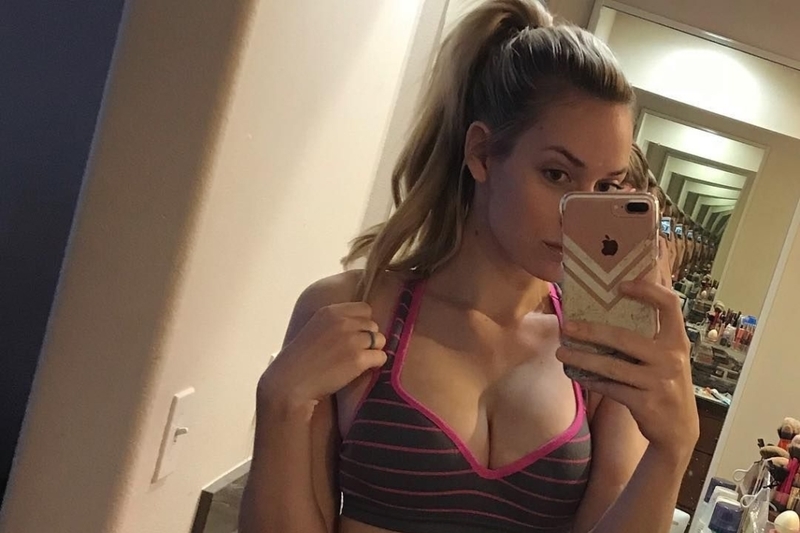 We love the workout set that Paige has chosen here; a matching gray and pink sports bra and pink leggings. She definitely seems pumped to go pump some iron.
Beach Ready
Paige loves showing off her fun side, and that's what she's doing in this Instagram post. Here she is heading to the beach in a pale pink bathing suit and a red shirt beach sarong. It seems like Paige can pull off any color, and the pale pink matches perfectly with her skin tone.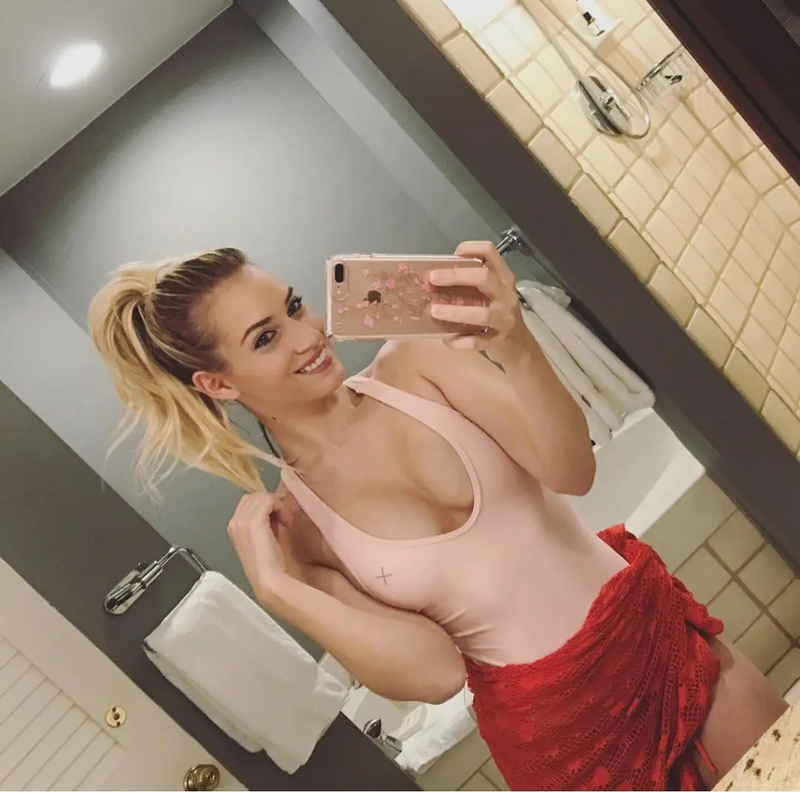 We love her high ponytail; it just screams summer. Looks like she's about to go have some fun in the sun, and she looks stunning!
Smizing
Another picture where Paige is seductively eyeing the camera, giving us her best model look. Did she get lessons from Tyra Banks? Because the professional golfer seriously knows what she's doing.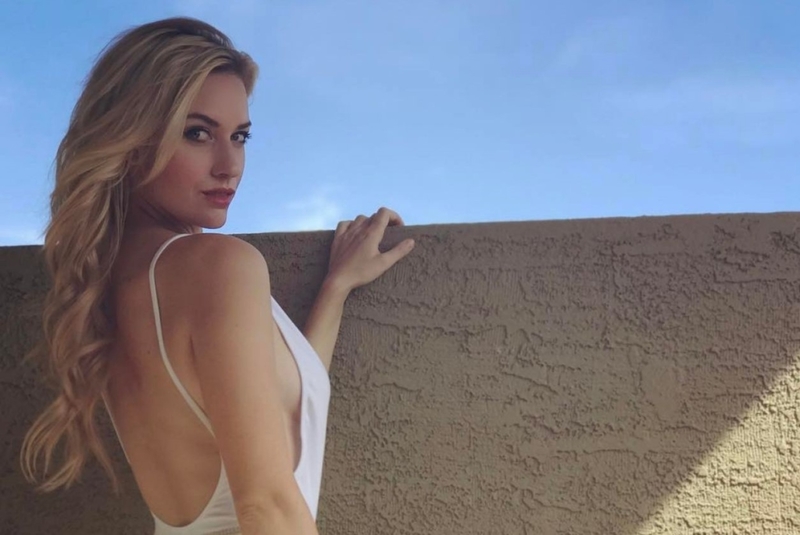 Here she's donning a white bodysuit that reveals her back and cream-colored lace shorts. She looks like she's in summer mode, which we are sure she loves because then she gets to show off her amazing figure.
Natural Beauty
Paige has a lot of natural beauty, and here she is, showing it off. With her gorgeously long blonde hair, her glowing blue eyes, this athlete was meant to take selfies.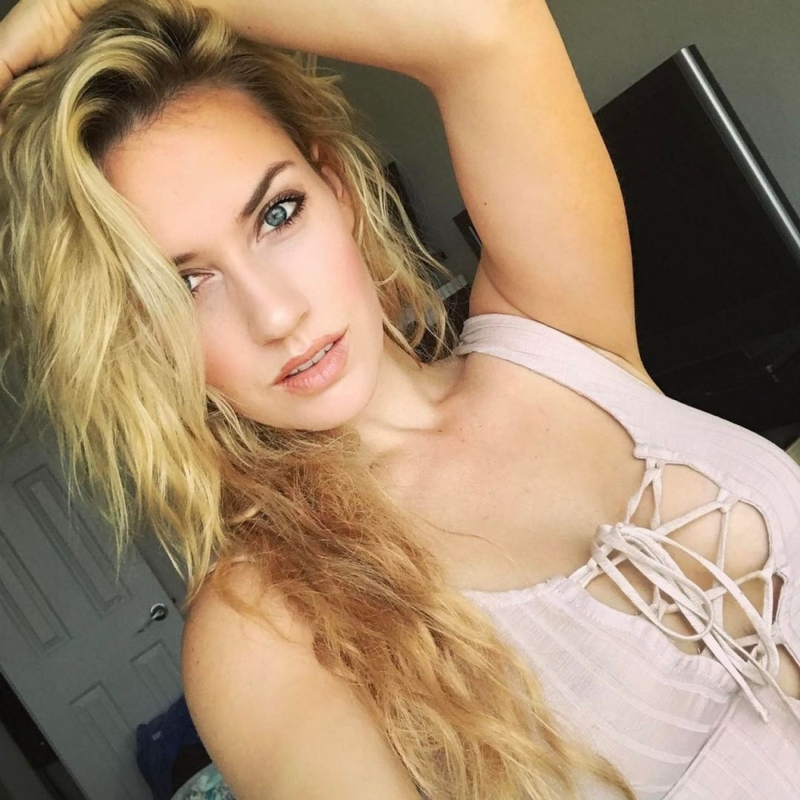 Here she is showing off what she's got in a light pink tank that seductively ties in the middle. Still, Paige manages to keep her look classy. Fans can't get enough of these pictures, and we can understand how she's accumulated such a big following!
Pulling off the Golfing Look
There are a lot of great golfers out there who play professionally. But what sets Paige apart from the others is that she is not only a very talented golfer but also has become a model through her social media endeavors. It's pretty impressive to look that good while playing a sport.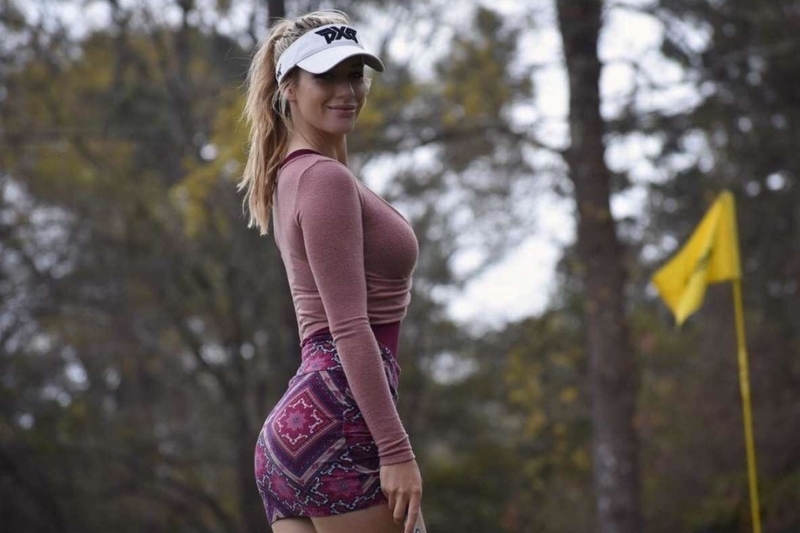 We love her fashion; some may say it's risqué, but whoever said it was a bad thing to be different? We think that people are just envious.
Ready for Summer
Paige's summery look is absolutely adorable here. We love getting into summer mode by wearing bright colors and floral prints, and Paige is pulling off the look gorgeously. She chose a flowery yellow-orange sundress and put her hair in two braids. Paige loves the summer but not the hot heat.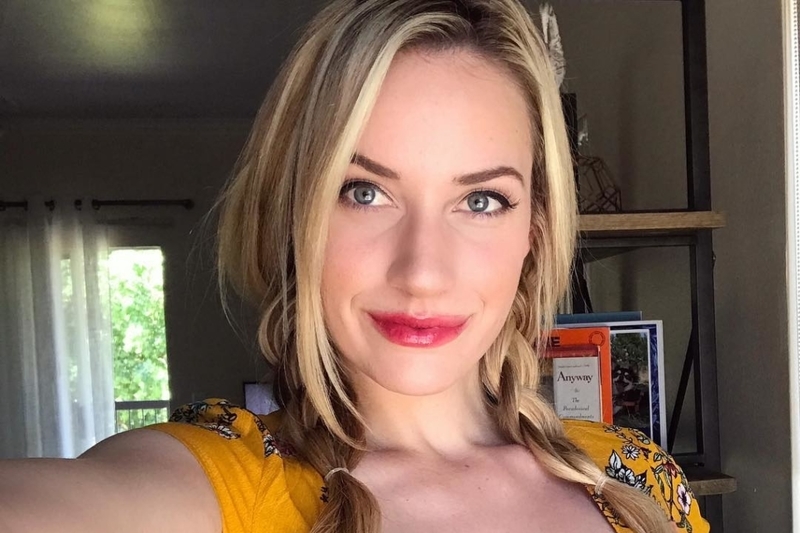 She wrote along with the picture, "Over 100 degrees in Arizona today! Ready for summer, not ready for the Arizona heat." It's amazing that she manages to look that good amidst the dreadful heat. And she does it all with a smile.
Surf's Up
Few things are more fun than having some girl time and snapping some Instagram photos together. It is especially exciting when your friend is professional surfer Anastasia Ashley, who also has a respectable amount of followers on her own Instagram.
Paige wrote in the caption that she was excited for Anastasia to give her surf lessons.
Valentine's Day
Paige looks absolutely exquisite in this Valentine's Day picture that she posted, not to mention her alluring expression. She is appropriately dressed in a light pink top and puckering up with light pink lipstick, which is perfect for Valentine's Day.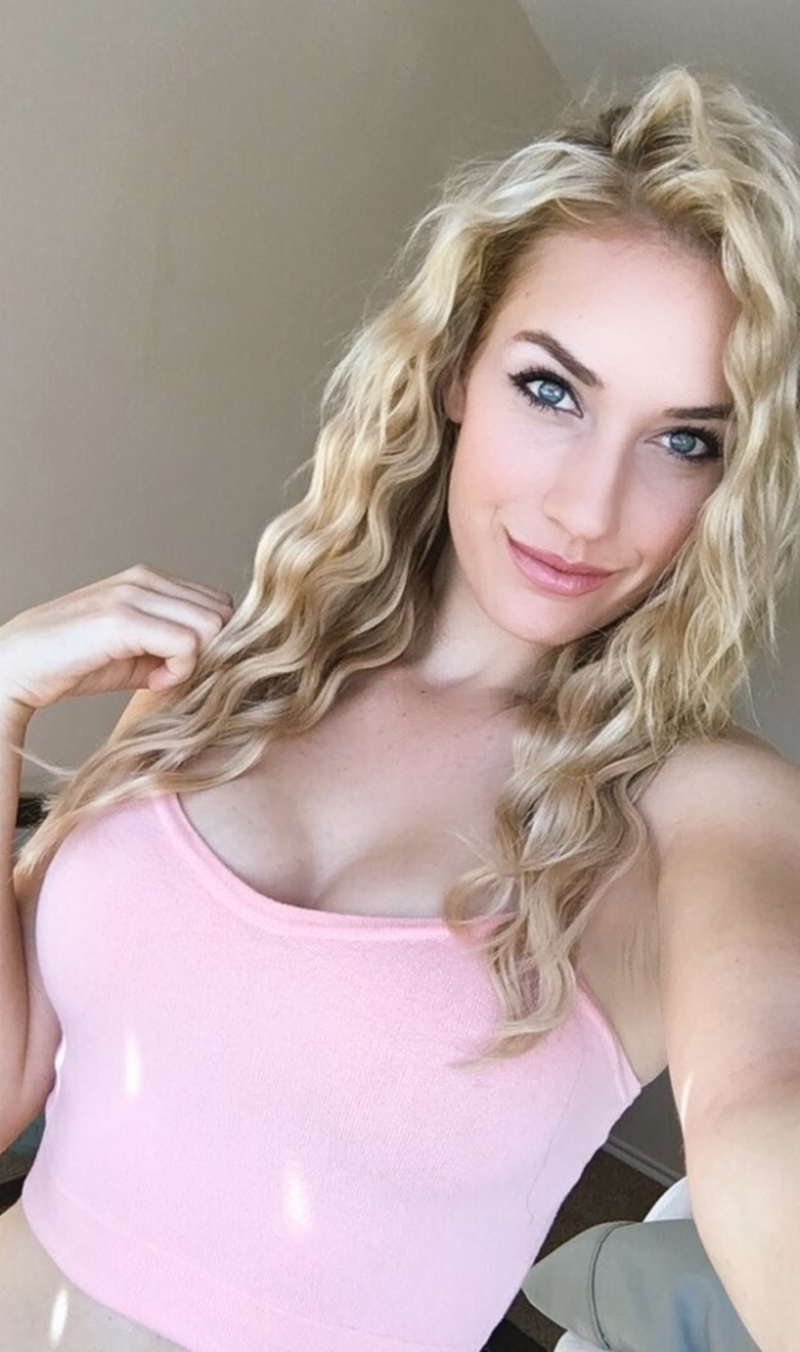 She shared with her fans: "Happy Valentine's Day! I think I'm most excited that all those heart-shaped boxed chocolates go on sale tomorrow." It's apparent that Paige is not only beautiful, but she also has a great sense of humor, and we love it!
Looking Elegant
Paige looks great no matter what kind of look she's going for. Here she's looking a bit more elegant as opposed to her usually golf look or workout mode. She's sporting a headband with her hair down, wearing gentle makeup, and a fitted dress that shows a bit of side cleavage.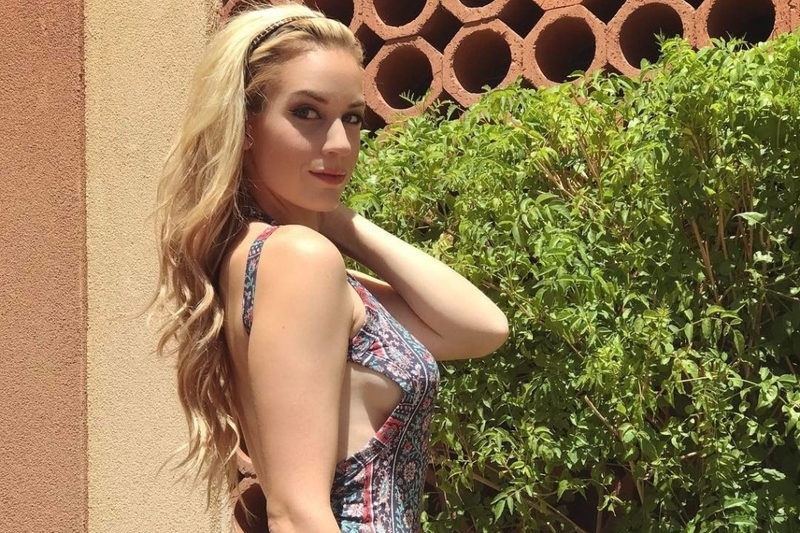 It's nice to see her enjoying the sun off of the golf course on what looks like a bright and summery day. And she definitely looks like a model in a fashion magazine!
Puppy Love
We love this selfie that Paige snapped of her and her puppy, Niko, cruising in the car together. It's clear that she absolutely loves the Australian cattle mix dog that she adopted in April 2001 when he was only 7 weeks old.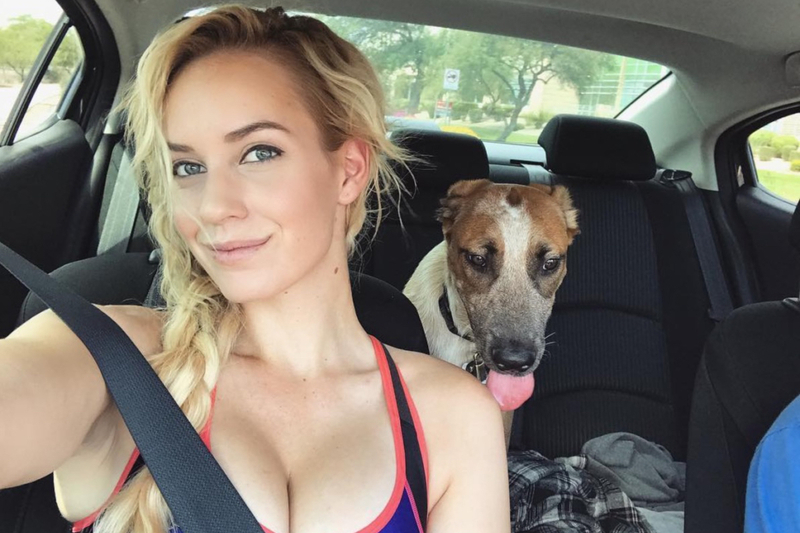 She wrote on her Instagram page, "love this pup more than anything." We must say that the two are super photogenic together, and we love that she's promoting adopting dogs!
Wonder Woman
We aren't sure whether or not Paige was attempting a superhero Wonder Woman look, but that's the result, and it totally works for her. You know that you look good when you can pull off looking like Wonder Woman.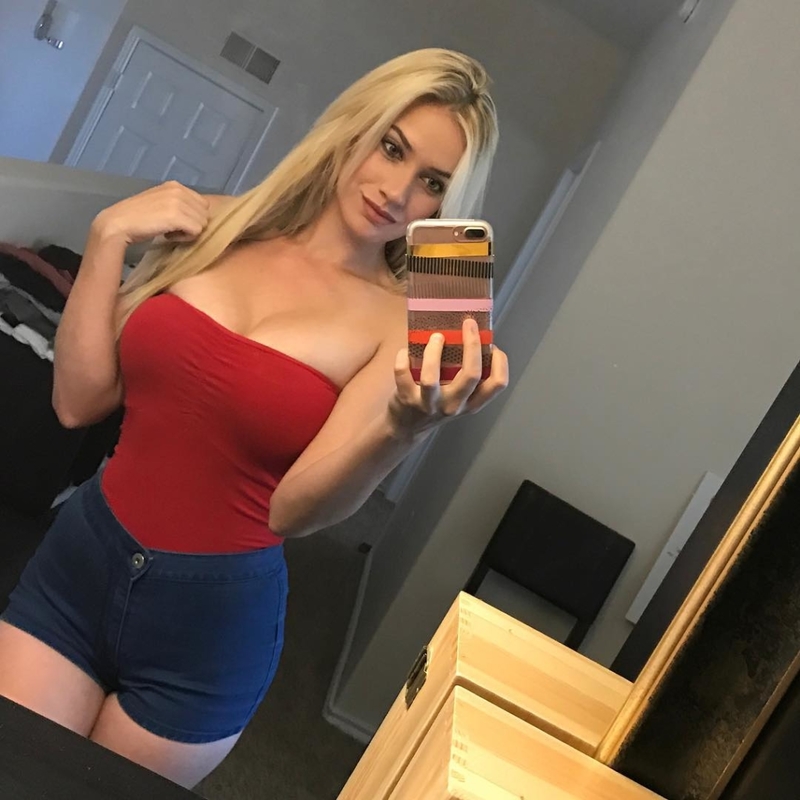 The picture is before the U.S Open golf competition. We are sure that critics had much to say about her seductive red strapless top and daisy dukes short jean shorts. It's amazing that she is able to maintain a successful career and life, and with 1.5 million followers on social media, it seems that she really is quite the superhero.
Gym Time
Here Paige is showing off how she gets in shape when she's off the golf course and at the gym. It's very important to keep up with your fitness as an athlete.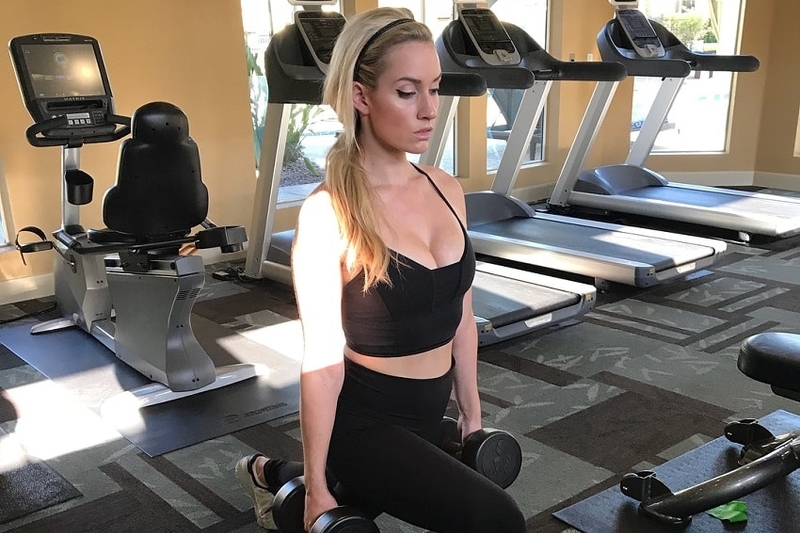 Her swing can't be as powerful as it is without having strong arms. And of course, she does it looking flawless and with a full set up makeup on. Heck, it doesn't even look like she's sweating!
All White
It's evident from her Instagram page that she has a big collection of workout clothes. And that's no surprise. As an athlete who constantly needs to work out, she needs a lot of appropriate gear for her workouts.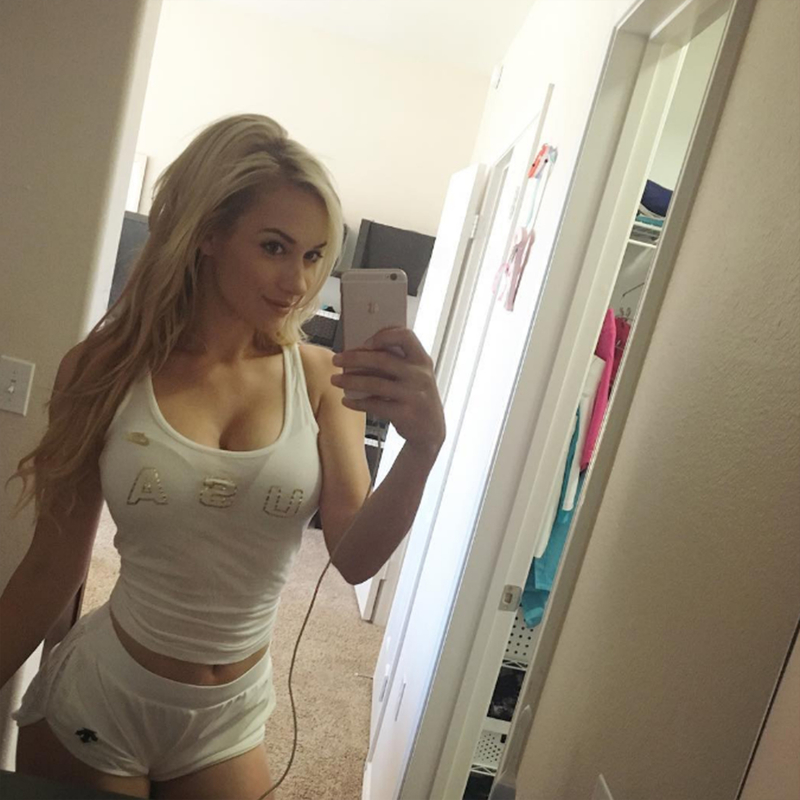 She is not shy to show off her workout clothes to her fans. In this picture, she is showing off her shape in an all-white outfit, including short white gym shorts and a tight white tank top labeled with her former school where she played golf, ASU. We must say, we've never seen somebody's hair look so good in workout mode.
At Home
Who doesn't love some chill time in bed? Especially athletes, with their long and hectic schedule and matches, oftentimes jet-setting around the world to make it to different competitions. That kind of schedule can be super draining, so it's important to take advantage of downtime.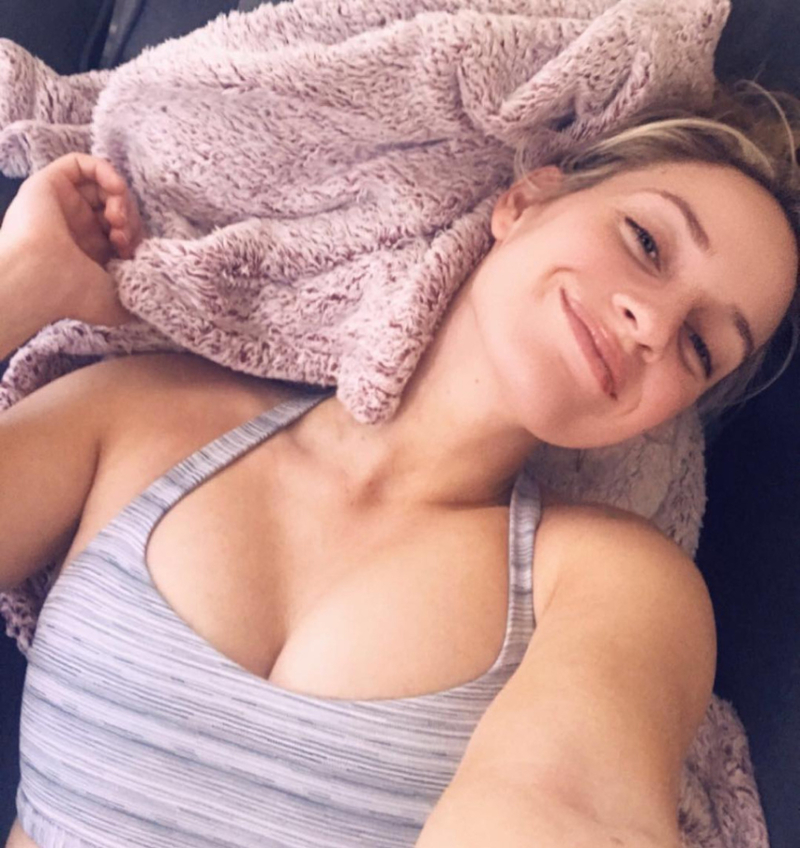 Paige seems to be doing exactly that, cozying up with her pink fuzzy blanket for a night in. She wrote on the post, "Lazy nights in are the best kinda nights. Give me a movie and snacks, and I'm one happy camper." We totally agree, and we must say that the smile on her face seems super genuine. As a golf player, she probably loves her time in the sun, but as she said, she also loves lazy nights at home.
Christmas Time
There is nothing more exciting for a child than Christmas morning when they get to run downstairs and open their presents by the Christmas tree. Paige is channeling her inner child as she excitedly sits by the Christmas tree with all of her presents.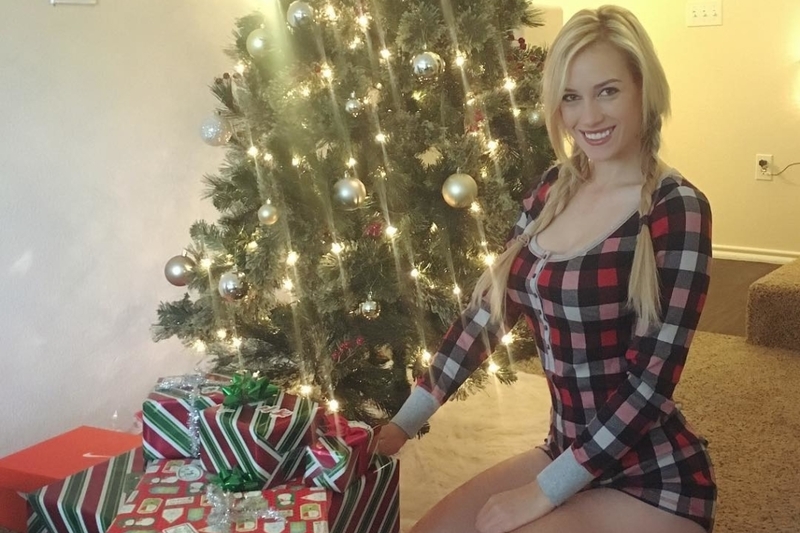 She looks especially adorable here, sporting a plaid onesie whose colors are perfect for the holiday.
Vacationing
If you have ever felt an ounce of envy while browsing Instagram, don't worry, it's a common feeling. People share the good parts of their lives and all of their luxe vacations. Looking at other people's vacations can be super fun (and painful), especially when you aren't able to get away yourself.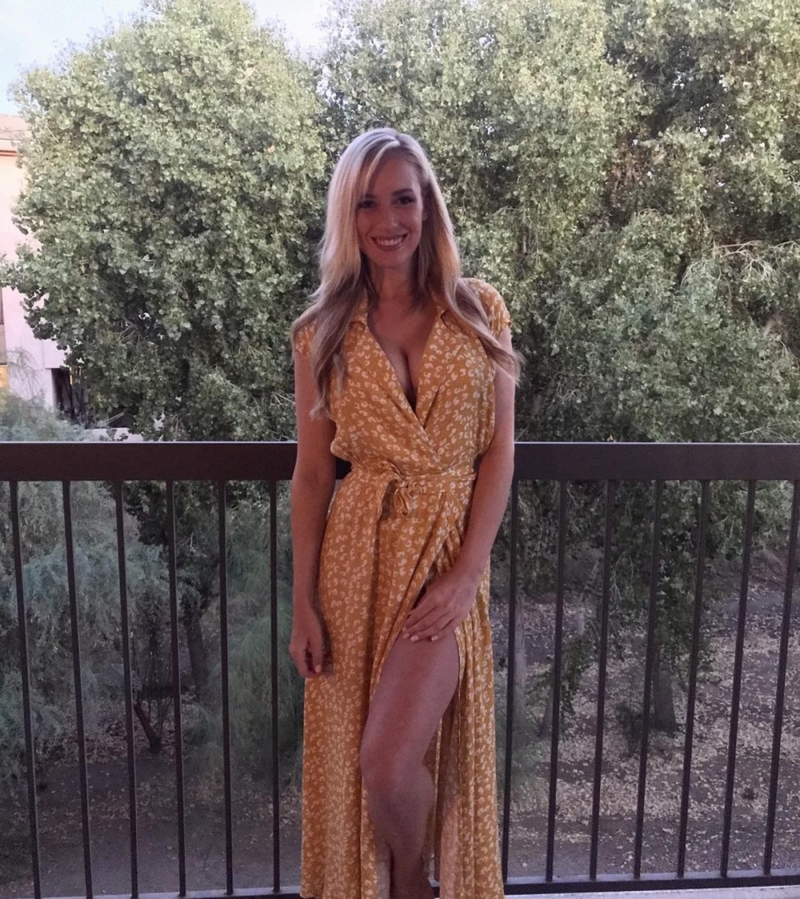 Paige looks flawless while in vacation mode, wearing a long yellow maxi dress, and of course, showing fans some leg. We love the natural backdrop. Paige looks like she's enjoying wherever she is!
Geek Chic
Paige reveals her nerdy side in this picture, and we must say that she pulls it off quite nicely. Once again, she's sharing her love for Iron Man, this time wearing short jeans and an Iron Man tank top. But let's be real- as geeky as the beautiful golfer aspires to be, nothing, not even an Iron Man tee, can make her look like a nerd.
We imagine that she would even look good in a full-on Iron Man suit.
Santa's Little Helper
Everybody loves Christmas season. It's a time to eat yummy food, spend quality time with your family and loved ones at home, and dress up. So it's no surprise to see that Paige is ready to welcome in the holiday, donning a Christmas hat, a green cleavage-bearing sweater, red lipstick, and a huge smile.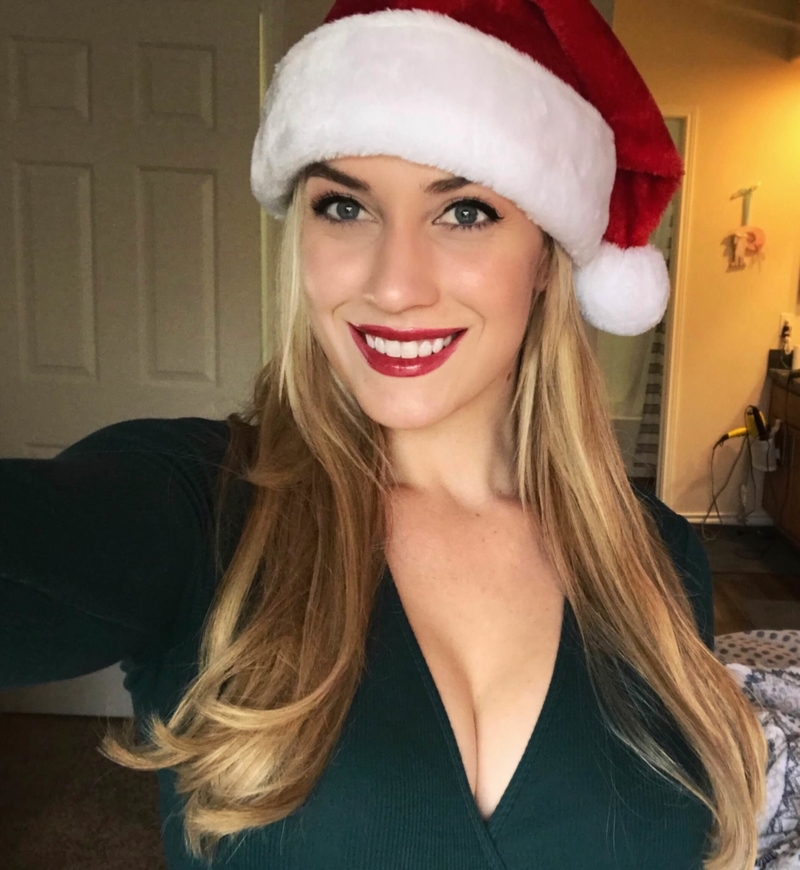 She looks super adorable, and her smile is contagious to all of her Instagram fans.
Keeping the Fitness
Golf is not the only form of exercise that Paige does. As a professional athlete, it is important to work out regardless of the hours you spent playing sports in order to be in top-notch shape and the head of the competition. Here, Paige looks as dazzling as ever in a matching two-piece workout outfit, revealing some mid-stomach as she is at her outdoor workout.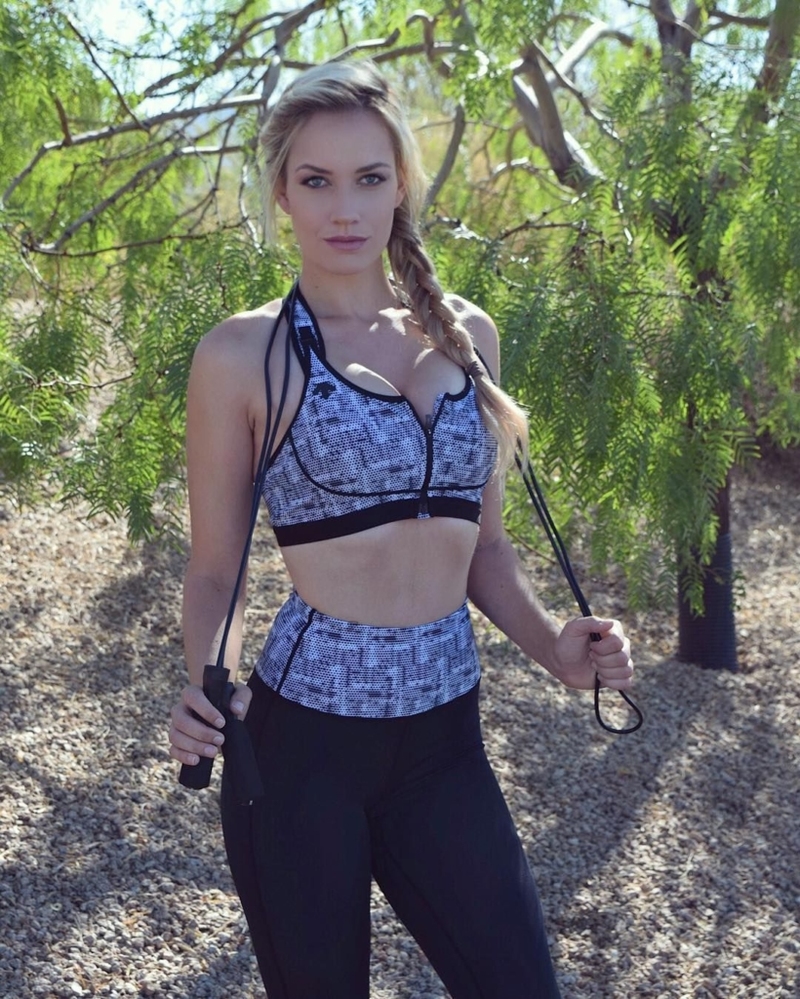 She has a jump rope hanging around her neck, which is a great way to pump up your heart rate and get in a good cardio workout. Whatever workout she is getting up to, her power as a social media influencer is sure to attract followers.
In With the New
Paige rings in the New Year with a short breezy white dress, which she has been spotted wearing in several of her Instagram photos. The dress brings attention to her long-shaped legs, and the tanned shoes elongate them even further.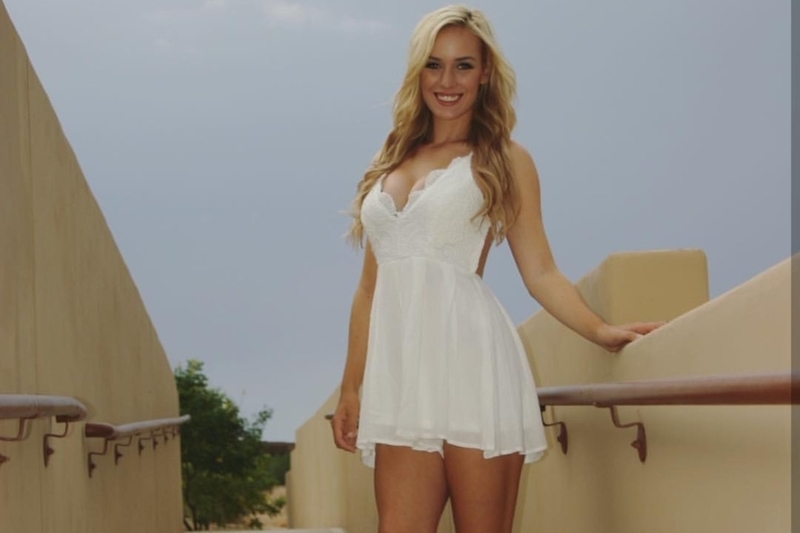 Paige shared that she purchased these shoes to try and make her feet look more tanned, as they are whiter than the rest of her body. This is because she's on the golf course all day wearing socks. We're sure most people would kill to have that problem!
Relaxing in Bed
Who doesn't love relaxing in bed on a Sunday morning, enjoying a good book, or sometimes even getting a laugh while reading a comic book? I imagine, though, that most of us don't look at good as Paige while getting our comfort on (as well as our nerd on).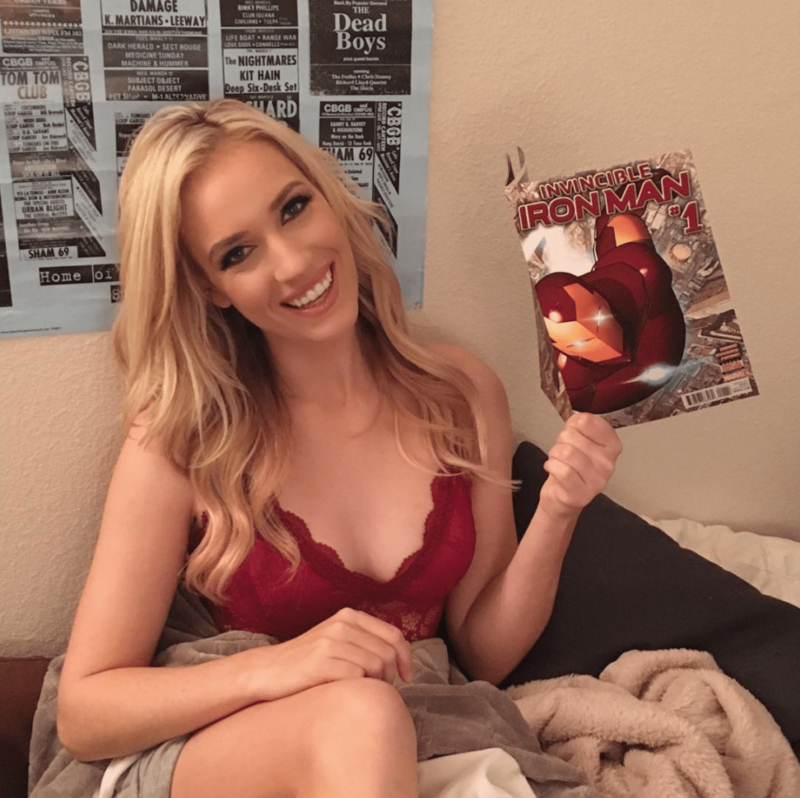 Paige shares her love of Iron Man with her Instagram fans as she cozies up in a red bralette and cozy blankets. We're sure that many fans would be more than happy to!
Getting Sporty
One of the benefits of being an athlete, and especially one of being all over social media, is that you get a lot of promotional work. By simply posting a picture, stars can make thousands of dollars. Here Paige is promoting the new sports clothing that she got from Chive Golf Polos and Gear. As usual, the tank top and short shorts are quite revealing.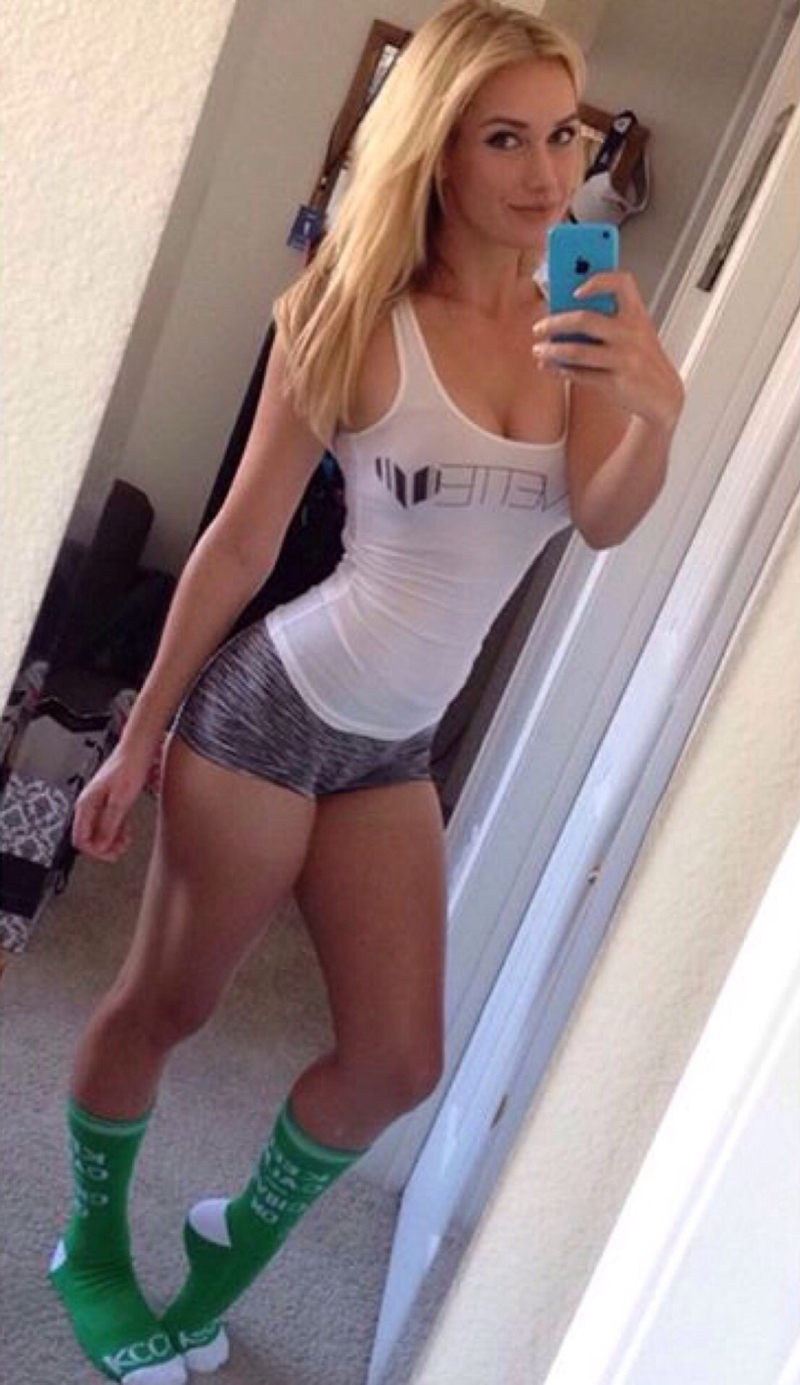 The golf socks are pretty conservative, though. We are pretty sure that this look is meant for around the house and not for the golf course because it would definitely distract other players. Nevertheless, Paige is one to replace the traditional golf course wear with her own trendier and risqué look.
On the Course
Paige has gotten a lot of criticism for the revealing outfits she wears on the golf course. They question what her look brings to the sport. Critics have argued that she sexualizes women's golf. Regardless of the critics, we love how Paige looks, and it seems that she feels super confident in her clothes.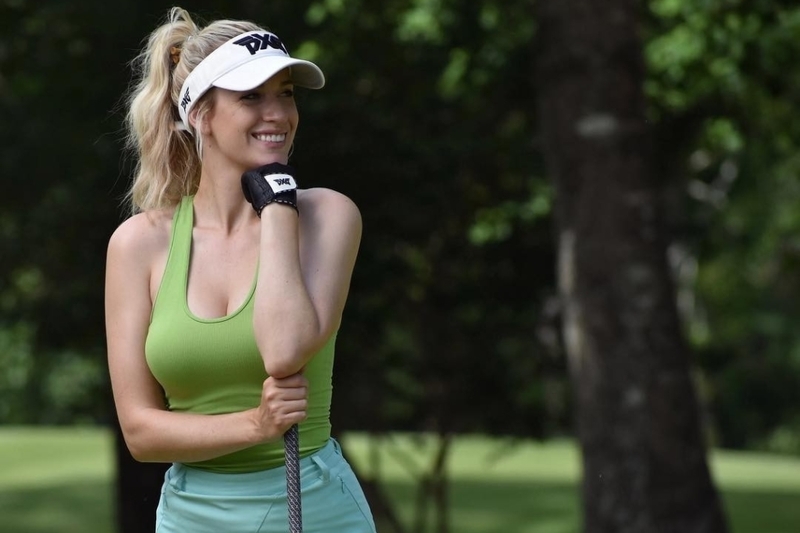 Plus, her choice of clothing definitely does not limit her talents out on the golf course, and she still brings her A-game.
A Playful Side
One of the reasons fans love seeing their favorite stars on Instagram is because it gives them an opening into the star's real-life; to what they are really like when they are running errands, with the kids, or at home in PJ's.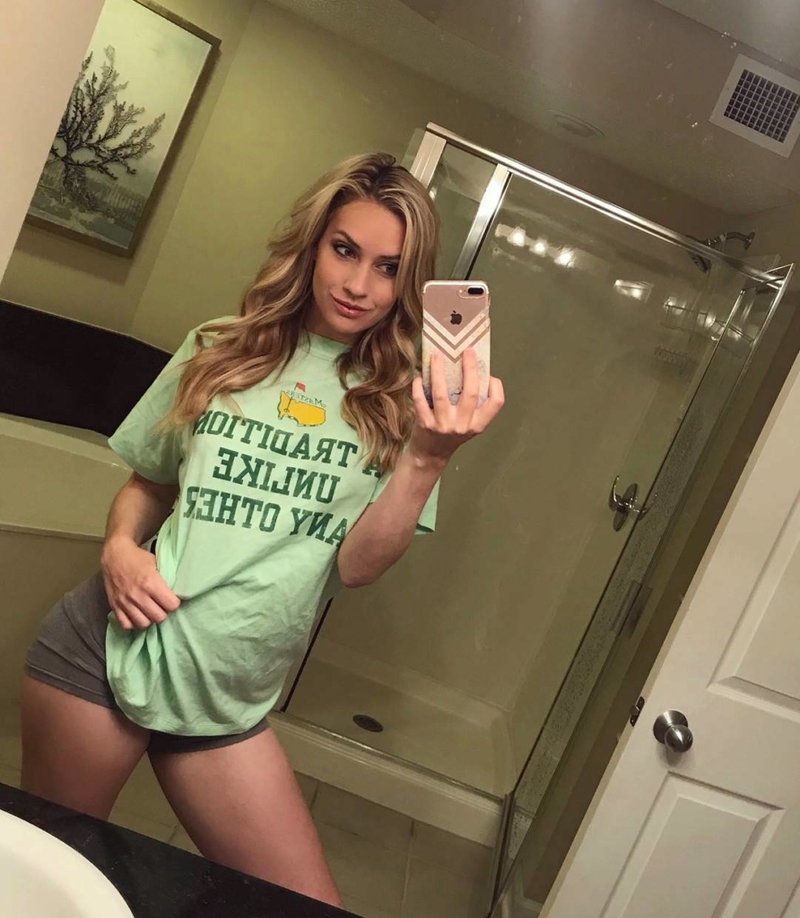 Here, Paige shows us what she looks like lounging around in a golf t-shirt in the mirror of her bathroom. She looks amazing lounging around in this! She looks even better than some of us look going out.
Getting Ready
After being out on the golf course all day, we're sure that Paige often feels the need to just let loose and have a fun night out. It looks like she's about to do just that here.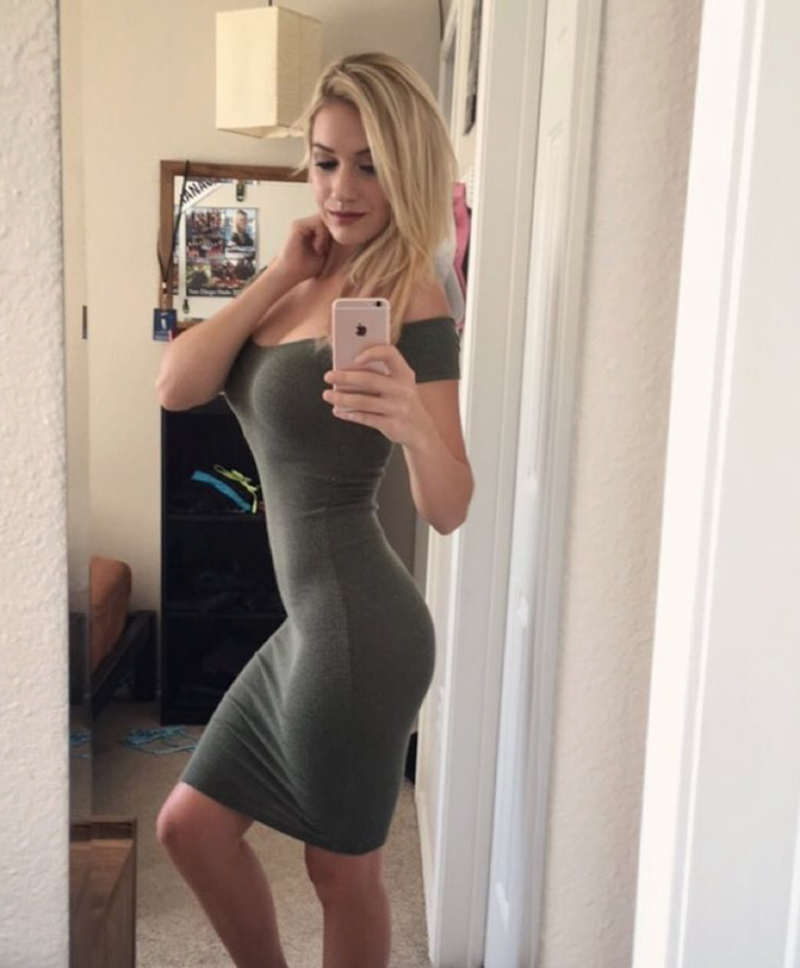 Rocking a tight curve accentuating a gray dress, the athlete sure can clean up quite nicely. And we love how her hair is parted to the side and the way she did her makeup. It looks like she's about to have a blast!
Practice Makes Perfect
Golf is not an easy sport – you can never know what kind of game you're going to play. Paige has said that she loves going to the golf course for this very reason; "because golf is the hardest sport ever."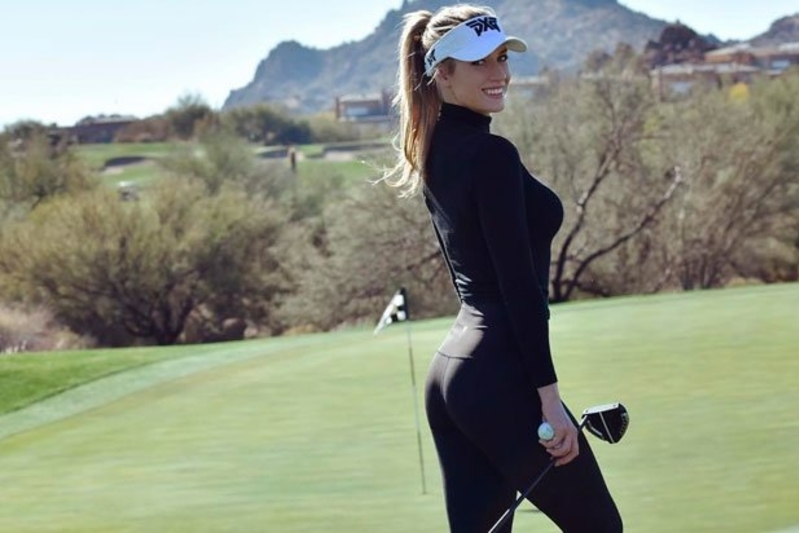 We're not sure if she is before the game or after a great game. She chose a very athletic getup and tight curve-baring shirt and athletic pants. It is true that talent isn't always enough, and you need practice in order to succeed.