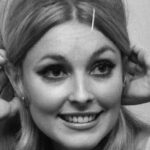 The Truth About Sharon Tate's Childhood
echo get_the_meta(); ?>
In 1969, Sharon Tate's life ended with a shocking tragedy; she was murdered by members of the Manson Family cult. She was 26 years old, nearly nine months pregnant, and a rising Hollywood star at the time. While the starlet's death was tragic, most of her life was rich with experiences and accomplishments, both on and off the stage and screen.
Tate was born in 1943 in Dallas, Texas. "I was very shy and bashful, because my parents were very strict with me," Tate recalled of her childhood, as quoted in Greg King's 2016 biography "Sharon Tate and the Manson Murders."
Her shyness didn't stop her from beginning to model and act at a young age. She appeared in small television roles and on magazine covers before entering the big time with roles in movies such as the cult classic "Valley of the Dolls" and "The Fearless Vampire Killers," directed by Roman Polanski, who would later become her husband.
Sharon Tate could have been a major movie star with a long and dazzling career. Instead, the actor is remembered more for her shocking death than for her interesting and accomplished life. Here is part of Tate's story beyond the tragedy of its end.
Sharon Tate attended three different high schools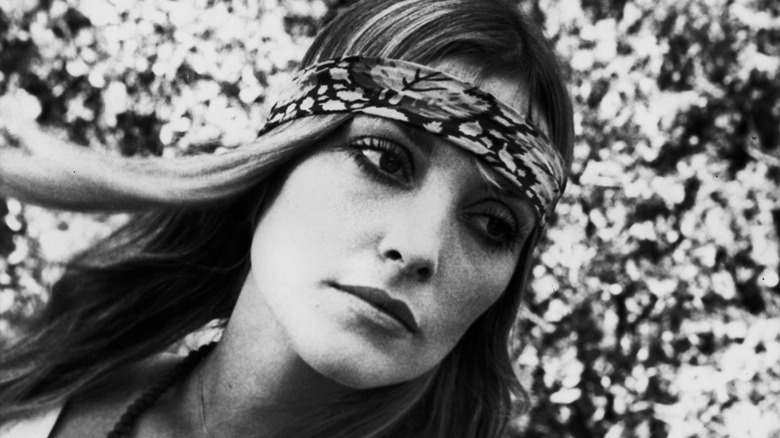 Michael Ochs Archives/Getty Images
Sharon Tate spent the first decade of her life in Texas, before living most of her teenage years in Richland, Washington. During her junior year of high school, she moved back to Texas with her family for several months before relocating to Vicenza, Italy, per IMDb.
Tate and her family moved around so much because her father, Colonel Paul James Tate, set up missile stations in NATO nations as a member of the military. "Sharon and I had a unique relationship, because we were military brats," Sharon's younger sister, Debra, told The New York Times in 2018. "We were always traveling, often into a different country, and that makes it hard on keeping friends. So the only thing that you have really is each other."
During her late teenage years in Italy, Sharon learned to speak fluent Italian and took an initial interest in acting while working as a movie extra.
Sharon Tate was crowned queen of proms and pageants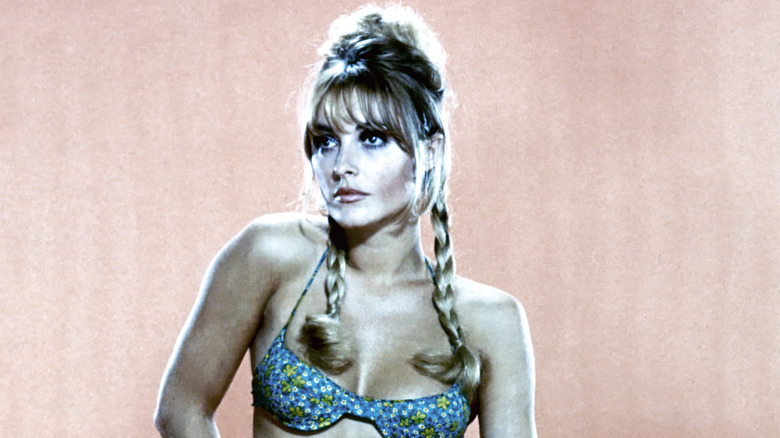 Michael Ochs Archives/Getty Images
Sharon Tate won her first beauty pageant, Miss Tiny Tot of Dallas, when she was 6 months old, per Town & Country. According to IMDb, she won five beauty pageants over the course of 1959, when she was 16 years old: Miss Richland, Miss Tri-Cities, Miss Autorama, Miss Frontier Days, and Miss Water Follies.
Beyond her looks, Tate achieved continual accolades for her athletic abilities, extracurricular accomplishments, and general popularity while attending high schools in the United States and Italy. She was a star basketball player, baton twirler, cheerleader, and student council member, and she starred as Juliet in her high school's production of "Romeo & Juliet." She was crowned Sophomore Princess of Columbia High School in Richland, Washington, in 1958, and she was voted Homecoming Queen and Senior Prom Queen while living in Vicenza, Italy.
With all of this recognition and encouragement behind her, it's no surprise that Tate built the confidence to pursue a career in Hollywood.
Sharon Tate broke into Hollywood at age 20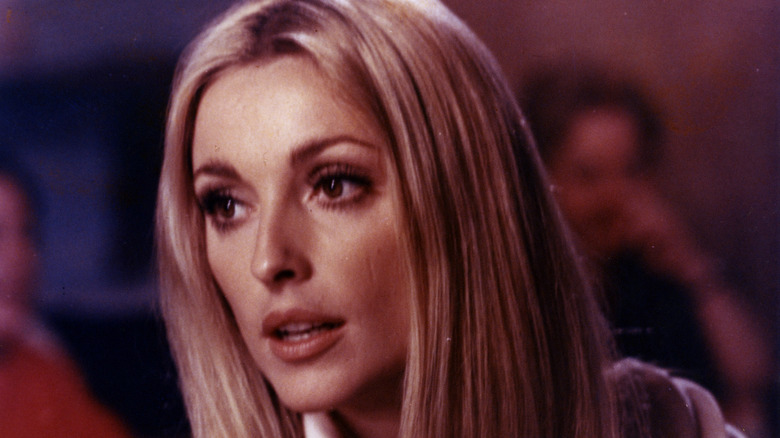 Michael Ochs Archives/Getty Images
While she was living in Vicenza, Italy, in her late teens, Sharon Tate auditioned for various Hollywood movies and TV shows that were filming in the area. Some of these auditions were successful, including one for Richard Fleischer's 1961 biblical epic "Barabbas." "I pointed [Tate] out to my assistant and told her I wanted [her] in every close shot I could possibly use her in," Fleischer wrote in his 1993 autobiography "Just Tell Me When to Cry" (via Refinery29).
According to Refinery29, a 20-year-old Tate flew to Hollywood in 1962 to audition for film roles and was soon noticed by "Beverly Hillbillies" producer Martin Ransohoff. "Baby, we're going to make you a star," Ransonoff told her. She signed a seven-year contract with MGM that year and was thrust into the limelight.
"Well, it's very strenuous, I must say," Tate said in a 1966 interview of her first few years in Hollywood. "For approximately three years, I've had no personal life."
In the final few years of her life, Tate appeared to have a personal life. In 1968, she met and married Roman Polanski and became pregnant with their first child. That same year, she won a Golden Laurel Award for Female New Face, and was the runner-up in The Motion Picture Herald's Star of Tomorrow poll.
Despite the many accomplishments of her short life, Tate didn't have the chance to fulfill her potential, and the world will never know the mother or movie star she could have become.