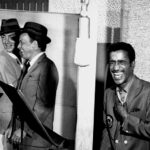 The Tragic Real-Life Story Of Sammy Davis Jr.
echo get_the_meta(); ?>
Sammy Davis Jr. is rightly remembered as one of the top entertainers of the 20th century. His abilities as an actor, singer, and dancer began to emerge when he was just three years old, and between his first stage appearance in 1928 to his tragic death in 1990, Davis became a showbiz pioneer, a virtuoso entertainer who helped bring the visibility of Black entertainers to new heights.
At the time of his death, People described him as a "song-and-dance man extraordinaire," highlighting some of the huge names from the world of show business who had publicly expressed their grief at his passing. But Davis's rise to stardom was far from easy, and his life was riddled with prejudice and tragedy that took a great deal of personal fortitude to overcome.
"My talent was the weapon, the power, the way for me to fight," Davis wrote in Sammy: An Autobiography (reviewed at January Magazine). "It was the one way I might hope to affect a man's thinking."
Sammy Davis Jr. first experienced racism in the military
Hulton Archive/Getty Images
Davis's early years were happy ones. Though his parents divorced when he was just three years old, he joined his father, Sammy Davis Sr. (above, right), a successful stage performer in his own right, on tour, where he learned to dance. Together with his father and his uncle, Will Mastin (left), Davis Jr. became a part of the Will Mastin Trio. He received lessons in tap dancing from original member Howard M. Colbert Jr. and met music hall heroes such as Bill "Bojangles" Robinson, according to SammyDavisJr.info.
The young Davis Jr. was surrounded at all times by strong, successful, Black role models, and while this was a blessing for him as he grew into young manhood as an entertainer, he also admitted later in life that it left him incubated against the realities of racism and segregation that were ravaging the United States in his formative years. At the age of 18, Davis Jr. was drafted into the Army. According to PBS, the otherwise shielded entertainer was placed in the U.S. Army's first integrated infantry unit, and his diminutive stature meant he was often beaten by his fellow recruits in racially-motivated attacks. White soldiers also bullied him by painting his skin and pouring urine in his beer. It has been said that the indignities he was forced to suffer spurred him on to greater success upon leaving the Army.
Sammy Davis Jr. and racism in Hollywood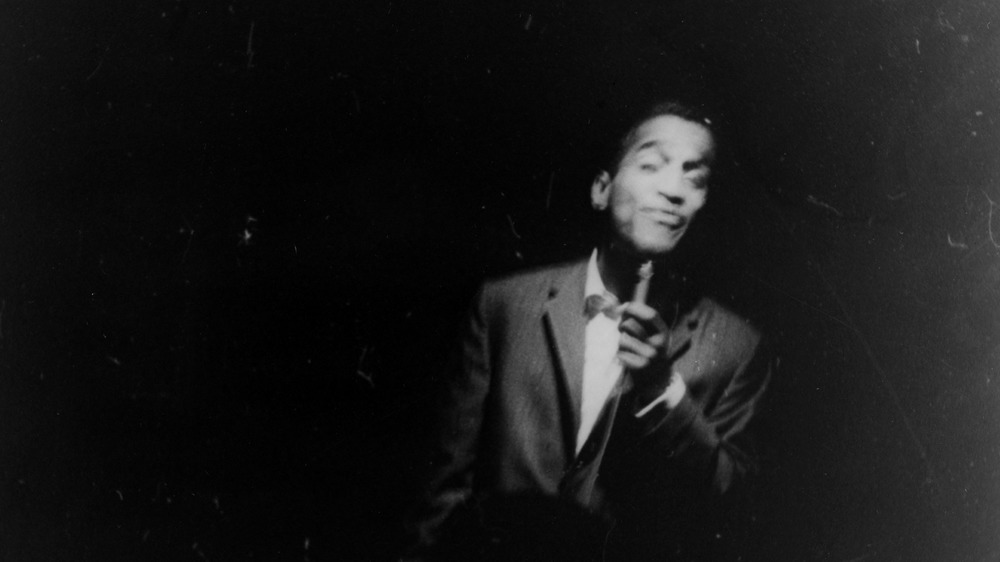 Donaldson Collection/Getty Images
Davis's career went from strength to strength upon leaving the Army. The entertainer rejoined the Will Mastin Trio in 1945, then went solo and forged a name for himself as a highly talented all-around performer — singing, dancing, acting, and widely regarded as "the greatest entertainer in the world."
But as Vanity Fair has reported, Davis's sterling reputation couldn't always help him to overcome the racial injustices he experienced even at the height of his fame. Under still-active Jim Crow-era segregation laws, Davis had to enter the nightclubs where he drew large crowds by the side door, and was forced to distance himself from white admirers — or face violent consequences. In 1957, Davis began an affair with Hollywood bombshell Kim Novak, who had just achieved superstardom thanks to her performance in Alfred Hitchcock's Vertigo.
According to Vanity Fair, Hollywood mogul Harry Cohn — the owner of Columbia Pictures and, therefore, Novak's boss — got wind of the affair and hired mobsters to kidnap and threaten Davis with the consequences that would befall him if he continued the then-taboo interracial relationship. In 1958, Davis briefly married Loray White, a Black dancer, in the hope that the union would offer him protection from those threatening him, but it was an unhappy marriage. He married two more times, and was still with his third wife, Altovise, at the time of his death.
A tragic car accident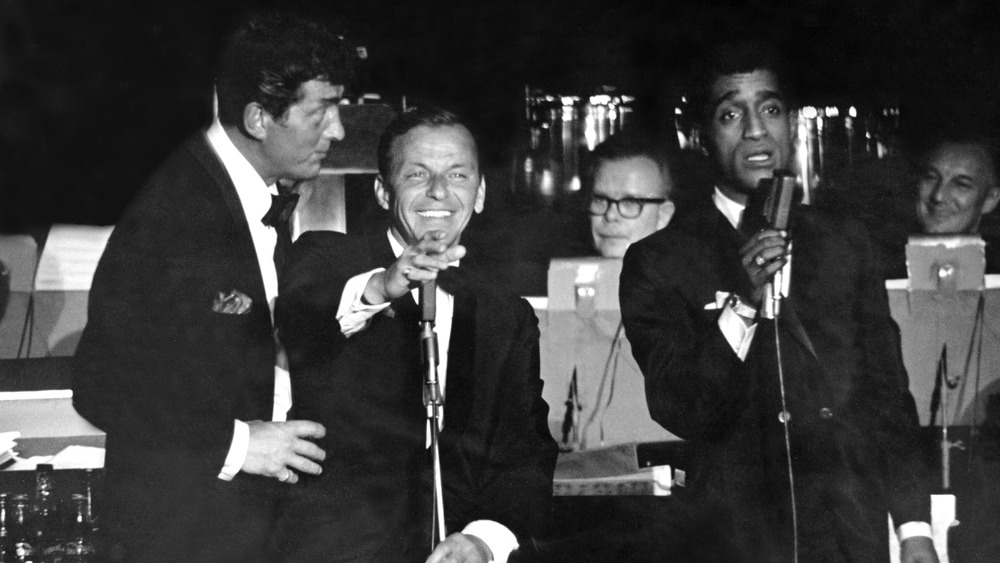 Michael Ochs Archives/Getty Images
In November 1954, Davis suffered a horrific injury that would require immense strength to overcome, revealing the resilience that helped to take the entertainer to the greatest heights of stardom. As recollected in the first volume of his autobiography, everything was going well for Davis Jr. and the Will Mastin Trio. The troupe had been booked for a $7,500-per-week residency at a reputable L.A. casino, and Davis's co-performers had just treated him to a brand-new Cadillac. He was totally content. But on the way to a recording session, he and his assistant, Charley, crashed the car into another driver attempting a badly-timed U-turn. Davis's face hit the steering wheel, which held a protruding button for the car horn. It hit Davis in his left eye, permanently destroying it. In the following weeks, while Davis recovered, he was pictured wearing an eye-patch, but was later fitted with a glass eye.
One of Davis's partners in the Rat Pack, Frank Sinatra (above, center), was nearby to support the singer in his recovery, according to Vanity Fair. The two remained close friends until Davis's early death in 1990, following a battle with throat cancer, at the age of 64. People reported tributes to Davis from a number of public figures, including these words from Sinatra himself: "It was a generous God who gave him to us, and a heaven with his magic gives me warmth."