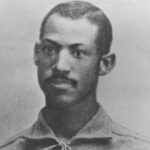 The Truth About The First African American Baseball Pro, Moses Fleetwood Walker
echo get_the_meta(); ?>
When you watch any sport on television today, it's a far cry from what used to be the norm a half-century ago. Professional sports now might showcase the ethnic and racial diversity in America through its players, but long ago it was all segregated.
One of the first sports to change was baseball. When Jackie Robinson was signed to the Brooklyn Dodgers in 1947, it was a historic moment (via Biography). He was the first African American to play in Major League Baseball (MLB). However, that's not the whole truth. The first African American man to play in the major leagues was Moses Fleetwood Walker. More than 60 years before the world was introduced to Robinson, it was Walker who was actually the first to integrate the sport of baseball. In 1884, Walker made his professional baseball debut with the Toledo Blue Stockings as a catcher (via The Undefeated).
The MLB, formed in 1903, didn't exist when Walker played (Britannica). But Robinson was there when it did, which explains why he is in fact the first Black baseball player in the MLB. Before the MLB, there were two different major baseball leagues in America, the National League and the American Association, founded in 1872 and 1882, respectively (via Baseball Reference). The two leagues would form and create what we now know as the MLB. But this merger is probably why Walker's story often gets pushed to the side.
How Moses Fleetwood Walker became the first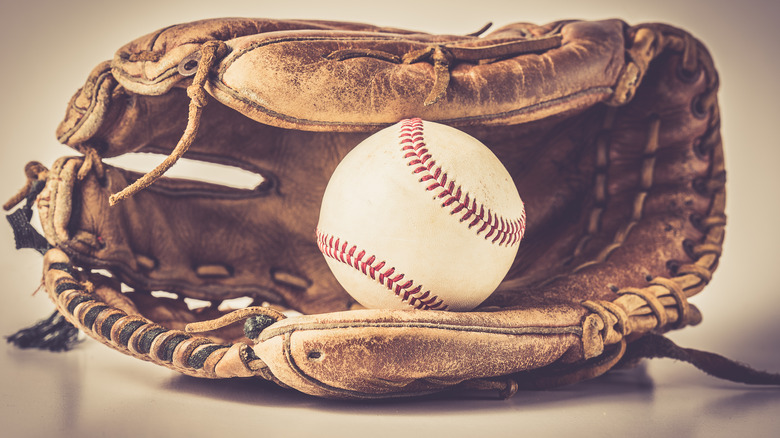 ygor/Shutterstock
Walker was born on October 7, 1856, in Mount Pleasant, Ohio (per the Society for American Baseball Research). His first go at the game, playing catcher, was at Oberlin College in 1877. In between his studies he played for minor leagues, then transferred to the University of Michigan, where he continued to showcase his standout talent. In 1883, he left his studies behind to focus on baseball and was signed in Toledo. That same year the team entered the then-professional league — American Association.
Racial discrimination prevented him from fully playing. However, on May 1, 1884, Walker would get his chance to debut with his team in a major league game against the Louisville Eclipse. That day he made history and was the first African American baseball player to play in a professional game. It was short-lived, however, as Walker ended up going to play in minor leagues before leaving the game for good.
As historic as both Robinson and Walker's debuts were, they still weren't exactly the "first." The very first Black man to play in any major league baseball game in America was William Edward White. He played for the Providence Grays, who were part of the then-National League. But he only played one professional game, on June 21, 1879 (via Society for American Baseball Research). Walker played for a full season (per Baseball Stats) but also endured racism and discrimination in order to participate in the sport. Walker's single year in the big leagues is what he is still remembered by.