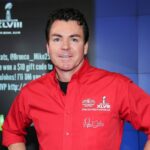 Papa John's Founder Blasts Former Company After Eating 40 Pizzas In 30 Days
echo get_the_meta(); ?>
Whoever said "You can never have too much of a good thing" probably never had a good economics teacher. Per Investopedia, "The Law Of Diminishing Marginal Utility states that all else equal as consumption increases the marginal utility derived from each additional unit declines." Simply put, the more you have of something, the less you like it. For example, if a random guy — let's call him John — eats 40 pizzas in 30 days, each new slice will taste worse than the last, even if the quality of those pizzas remains unchanged. And if John is not a random guy, but rather Papa John's founder and ex-CEO John Schnatter, he should probably understand that principle extremely well.
Yet in November 2019, more than a year after his ousting from the company, John Schnatter seemed more consumed by the thought of diminishing Papa John's reputation than diminishing marginal utility. In an interview with WDRB, he complained, "I've had over 40 pizzas in the last 30 days, and it's not the same pizza. It's not the same product. It just doesn't taste as good." Did Schatter really think that pizza would still taste as good after eating more than an entire pie on average every day for roughly a month, or did he have a pizza slicer to grind?
Papa John's pizzas taste just like sour grapes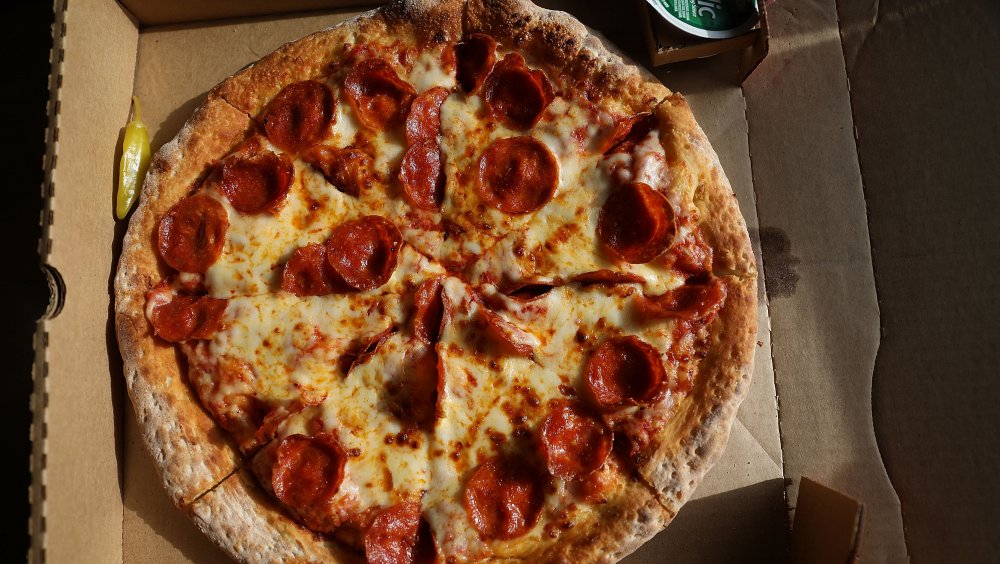 Joe Raedle/Getty Images
Even if he hadn't eaten a single slice of pizza, Schnatter probably would have had a bitter taste in his mouth over the way he parted ways with Papa John's. As Forbes recounts, back in 2017, Schnatter landed his pizza company in the hot seat after criticizing the NFL national anthem protests in which players peacefully kneeled while the national anthem played to express unrest over police brutality against unarmed black people. Some considered the peaceful protests un-American, and Schnatter whined that the kneeling players were cutting into his pizza profits. This led to concerns that Schnatter would be affiliated with racist groups that are totally cool with killing black people. When asked how he would address the issue in a May 2018 conference call, Schnatter argued that "Colonel Sanders called blacks n*****s" without facing repercussions.
That N-word was a no-no, and soon Papa John's said no to having Schnatter as CEO. At the time he admitted making the statement, saying, "News reports attributing the use of inappropriate and hurtful language to me during a media training session regarding race are true." However, in 2019, the former exec changed his tune, calling the conference call "a farce" and claiming "it was made up." So he may have topped his 40-plus pizzas with sour grapes or maybe the pizzas, much like his conspiracy theory, were half-baked.